Details

Created on 06 December 2012
Written by Reshma Anand
( 6 Votes )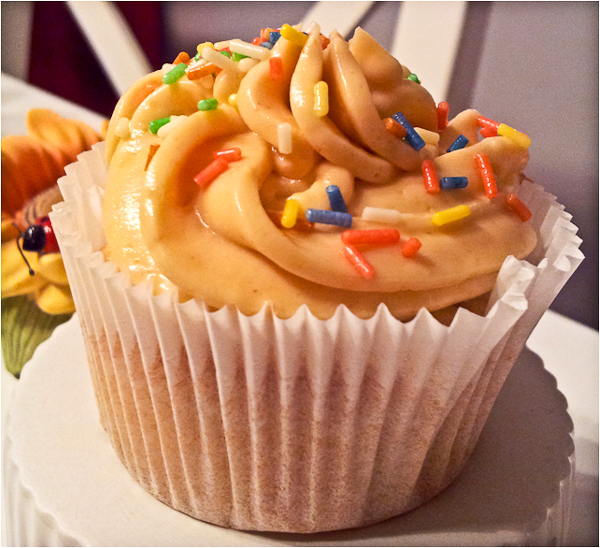 The Peanut Butter Cupcakes are a real treat for peanut butter lovers. It is easy to make and delicious to eat. It is one of those cup cakes which both adults and children love.
Recipe Yields : 12 standard size cupcakes
Ingredients
1 cup brown sugar
1/2 cup peanut butter
1/4 cup butter
1/2 cup milk
1 teaspoon vanilla extract1 egg
2 cups all purpose flour
1 teaspoon baking powder

Method
Preheat the oven to 180 C. Line the cup cake mold with liners.
In a mixing bowl or a stand mixer, beat the butter, peanut butter and sugar until it becomes fluffy. Stir in the eggs and beat until fluffy. Gradually beat in the milk, vanilla essense and baking powder. Finally stir in the flour and beat until just until well combined.
Spoon the mixture into muffin cups and bake for about 15 minutes or until a skewer inserted comes clean.
Notes : Top it up with peanut butter frosting for absolute bliss.