Details

Created on 21 June 2009
Written by Archana Doshi
( 8 Votes )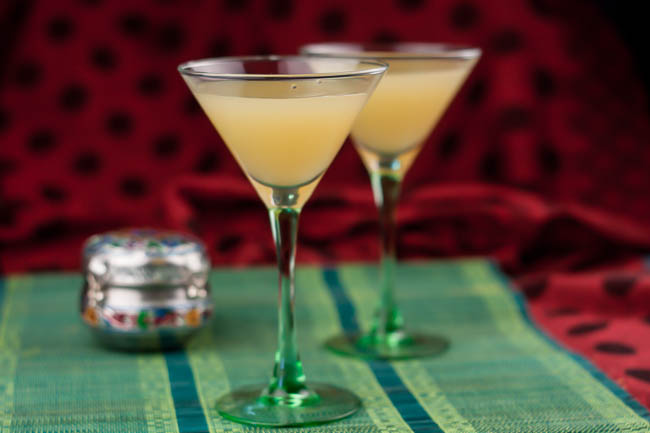 Aam Ka Panna is a raw mango drink flavoured with cardamom, saffron, black pepper. Panna is made from raw mangoes that are stewed and spiked by a number of spices. Typically cardamom and saffron are used to flavour this drink; but there are many other spices that you can experiment with like black pepper; black salt, ginger and a dash of cinnamon. An ideal way would be to make the drink without any spices and add the flavours just before you are ready to serve; this way you can change flavours based on your current state of mind.

Makes: 4-5 servings
Ingredients
2 raw mangoes
1/2 cup sugar, powdered
1/4 teaspoon cardamom powder
4-5 strands of saffron
1/4 spoon of whole black pepper, crushed coarsely
1/4 teaspoon regular salt or black salt
Method
Using large sauce pan boil the whole raw mangoes in water till they become soft and tender. Drain the water and allow the mangoes to cool. Once they get cooled completely peel the skin of the mangoes. With your hands squeeze the pulp of the mangoes into a sauce pan.
Puree the pulp along with sugar, cardamom powder and saffron. Stir in the black pepper and salt. Store in an airtight container and refrigerate.
When you are ready to serve the Aam ka Panna, spoon out two tablespoons of the spiced mango pulp into a glass; stir in water, desired ice and serve. Adjust the concentration of the pulp to suit your taste.