Details

Created on 26 August 2010
Written by Archana Doshi
( 23 Votes )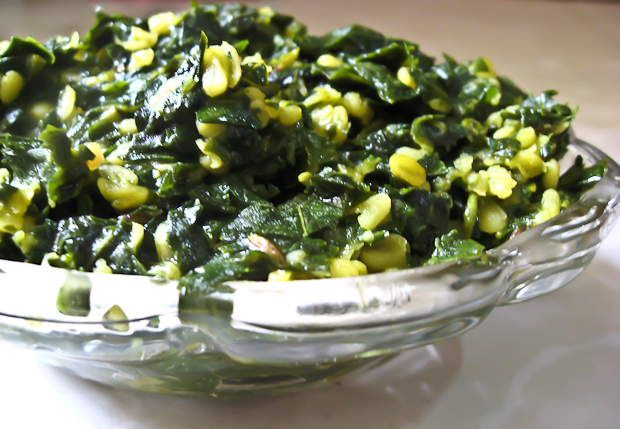 Avathi Keerai is a delicious preparation of the vegetable that is simple and quick to prepare. This special green Avathi Keerai is very popular greens that are eaten in Southern India that is rich in iron and calcium.
Ingredients
2 bunches of avathi keerai, washed and coarsely chopped and steamed
1/4 cup yellow split moong dal, steamed
1/2 teaspoon cumin seeds
1/4 teaspoon mustard seeds
1/4 teaspoon asafoetida
2 whole red chillies
2 tablespoons coconut
1 teaspoon oil
salt to taste
Method
Heat oil in a pan, add the mustard seeds, cumin seeds, red chillies, curry leaves and asafoetida. Allow them to crackle.
Add the steamed leaves, steamed lentils, coconut and salt to taste. Stir gently to combine the ingredients.
Serve hot with phulka's, or along with rice and sambar.