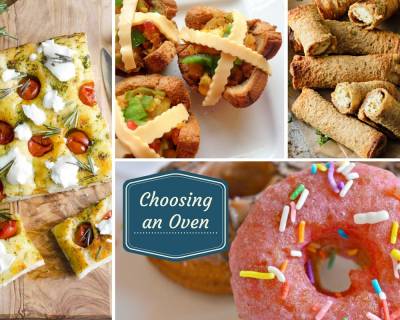 Choosing an Oven and 15 Recipes to Make in a Convection Oven
As India opens up to the world cuisine, the necessities of kitchen equipment have increased from griddle, skillets, tandoor, pots and pans to hand blenders, air fryers and ovens, to name a few. Many of us get curious about the yummy baking possibilities that are illustrated in the DIY recipes that we come across in media, magazines and internet. The tricky part comes in choosing an oven when you decide to buy one. It greatly depends on the purpose of buying and your level of interest in cooking. Choosing an oven should be a thoughtful decision since you should not feel lost upon buying an oven which doesn't fit the expectation.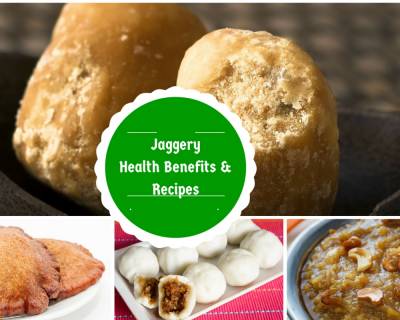 Health Benefits of Jaggery & 12 Recipes You Can Make With It
Jaggery is a traditional form of sweetener that has been used widely in our country for years together. Jaggery is made out of Sugarcane and has been used as a natural sweetener for sweets and other delicacies. But in recent times sugar has taken over jaggery and the usage has been extensive. Sugar also comes from sugarcane but it goes under extensive refining method where it loses its nutrition value.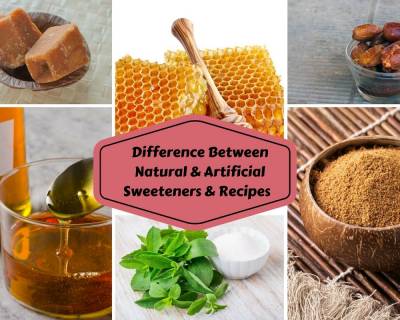 Difference Between Natural & Artificial Sweeteners & Recipes
We begin our day with a cup of coffee and it is in there, in our tasty biscuits and cookies, yes it is in there. We consume it every now and then without our knowledge or sometimes we don't even know whether it is there or not.Can guess what we are talking about?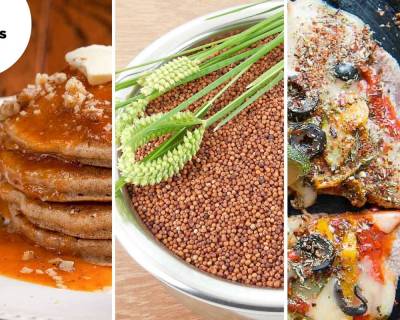 Health Benefits of Ragi and 20 Recipes You Can Make With It
As we strive hard in busy lives to make the most of ourselves, it has become important more than ever to concentrate on the kind of diet that we follow to stay healthy in a longer run. Staying fit and healthy is scoring above any erratic option we pick to stuff in. Preparing food at home and eating healthy is the best option to avoid long-term side-effects of store bought ones. As we become choosier and health conscious in deciding our everyday diets, we need to explore more for healthier options to cook an interesting meal every time.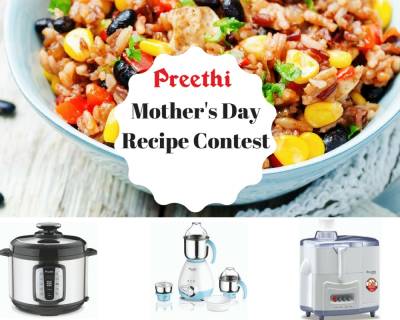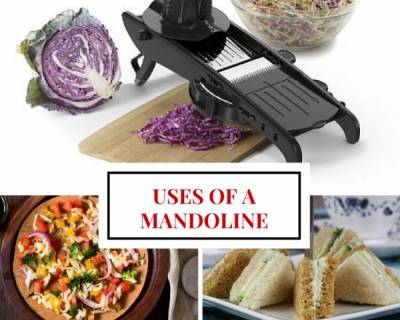 4 Uses Of Mandoline To Make Your Life Easier
It becomes really difficult for us sometimes to cut very thin slices of fruits and vegetables. If we try to cut it really thin, most of the times it gets cut into a different shape altogether. A lot of times we do feel a good quality kitchen gadget should help us do it - don't you think? So if you are looking for a kitchen gadget which cuts your vegetables and fruits into paper-thin slices or julienne sticks, your answer is Mandoline Slicer. Believe us, it will soon become one of those tools in your kitchen which is always in the sink to be cleaned.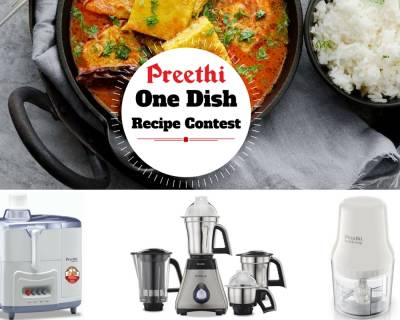 One Dish Recipe Contest - Share Your Delicious Recipes
Recently, we received some awesome comments from our viewers and contributors and we came to know that you all love Archana's Kitchen contest the most. After receiving some amazing recipes for the Holi Contest, we are here again with a brand new contest, which is more interesting and exciting.
International Women's Day - Celebrating Recipe Makers of Archana' Kitchen
It's International Women's Day and we are so delighted to share that we are an all women's team with an almost all women contributor team as well. Now that's just a coincidence, we would love to be all inclusive having men in our team as well - so calling all men who love to cook to start sharing your recipes with us.
On this day, we are featuring all our women recipe experts who have come forward to share their love for food and cooking on Archana's Kitchen. As the world is changing around us, it is important to pay attention to the food and fitness so we can battle all the challenges that the lifestyles dump onto us. And these women are here to help you do that. I am so delighted to have these women share their stories with me and you and to the world. I want to thank each one of you for being part of this journey.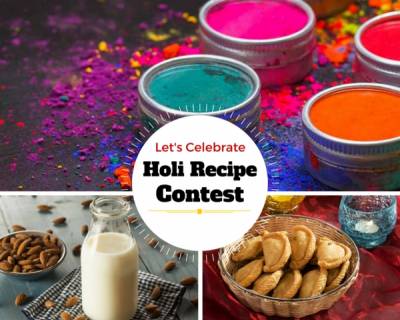 Holi Recipe Contest - Share Your Traditional Recipes
We all love the festival of holi! Not only because we get a chance to play with colours, meet our friends and family but also because we get to eat some delicious food. There is so much more than bhaang and pakoras. So here is a chance for your to share the special, traditional, fun, exotic recipes that you make at home for holi.
Dive deep into the tradition and get your grandmothers, mothers, aunts, uncles and friends to share the recipes. Every household has their own speciality and we want you to share that yummy recipe with us and celebrate the festival of holi in a foodie way. You holi recipes ideas can be from snacks, drinks, appetizers, main course, desserts, mithai and more. Don't forget to include bhang :)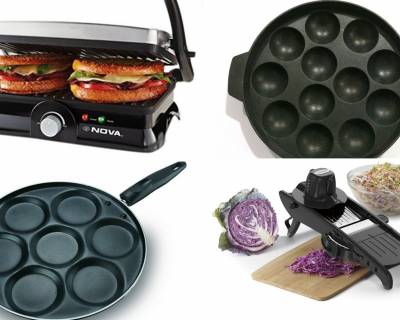 8 Timesaving Kitchen Appliances For Busy Moms
At 6 AM in the morning, when rest of the world is still rising, cutting, chopping, whisking, and baking; this is how most mothers start their day with. The pressure cooker whistling for countless times, sounds of the utensils, kitchen full with mixed delectable aromas, this is how a typical morning kitchen scene is in most households and you mothers can identify yourself with it. As mothers, your constant effort is to pack healthy snack and lunch boxes for kids and optimize the efforts and save on time.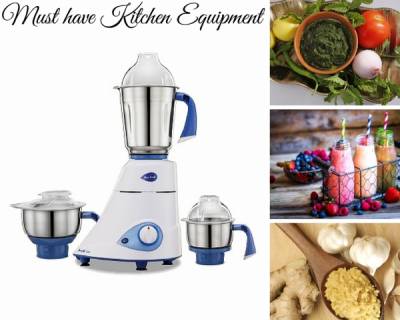 How To Make Most Of Your Mixer Grinder
In today's era, everyone's efforts have been directed at one thing, which is making life easier. Right from household to the workplace, manpower is replaced with new and innovative machines which are very easily available in the market at affordable prices. Simple machines in the kitchen and household are one of our secrets to living the pleasure of a simple life. With the help of these machines, people have become more versatile as now they are able to do multi-tasking at their comfort level.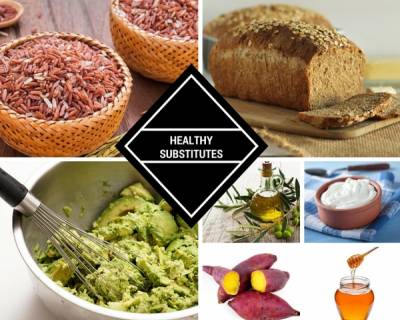 7 Healthy Substitutes For Your Daily Food
People are becoming health conscious with every passing day and to meet what they want, they are sacrificing on many things when it comes to food. But sometimes it becomes really difficult to give up on something which is a part of your daily food habits. Work and family responsibilities often leaves no time for cooking, and it is easier to go out to restaurants or prepare meals with the ingredients available at home. And thus many people could not achieve their motive of healthy food.
Most of us are genuinely trying to do our best to stay healthy, so instead of leaving some things to stay healthy and fit, you can always make simple ingredient substitutions to create healthy recipes so that you don't have to sacrifice on taste, flavour and enjoyment. We're always looking for ways to make our favourite foods healthier, so we compiled a list of our best substitutions: