Everyday Breakfast, Lunch & Dinner Recipe Ideas
Putting together a delicious breakfast, lunch or dinner is a challenge many of us face at home. With seasonal ingredients and our growing palates across regional Indian cuisines and international cuisines, Archana's Kitchen is constantly working on creating meal plate ideas where we combine various regional cuisines to make fun and delicious meal plates. These meal ideas can be for a fusion between regional cuisine in india an the breakfast again will be a fusion between indian and continental cuisines.
You will find South Indian Recipes, North Indian Recipes, Continental Breakfast Recipes, Continental Main Course Recipes, South indian Breakfast Recipes, North Indian Breakfast Recipes and a whole lot more. Go ahead and use these meal plate ideas and cook wonderful dishes for your family.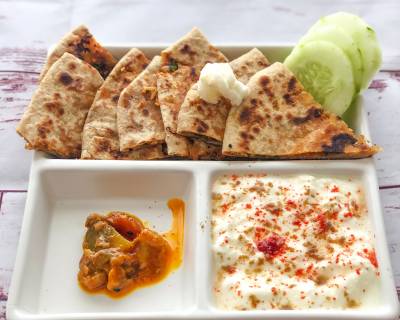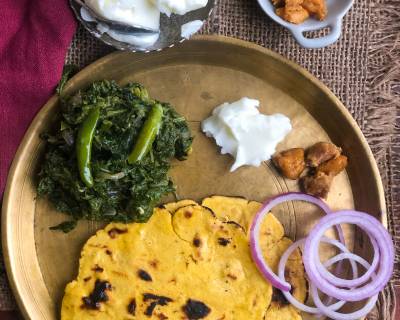 Enjoy The Taste Of Punjab With Sarson Ka Saag Aur Makki Ki Roti
The Ultimate Punjabi Comfort food during winters has to be Sarson Ka Saag and Makki Ki Roti. Add a dollop of hot Ghee and some Jaggery on the Makki Ki Roti to complete this Punjabi meal. This meal is widely made in almost all the North Indian Households, especially Punjabi during winters. You can even enjoy the taste of this delicious meal at the road side dhabas in Punjab, which is cooked in pure Ghee.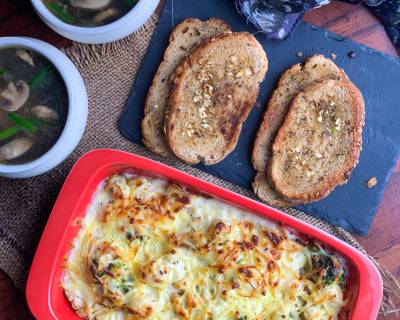 Comforting Cheesy Meal Of Creamy Au Gratin With Soup And Bread For Dinner
A comforting meal, piping hot, served straight out of the kitchen on your table on a winter evening, is this lip smacking meal of Garlic Bread served with Clear Vegetable Soup and a main course of Cauliflower & Broccoli Au Gratin. Sounds interesting, right? Then why to wait, do give this meal a try for your weekend dinner.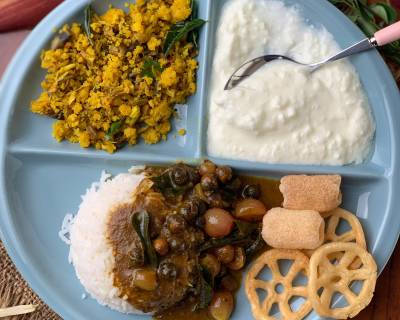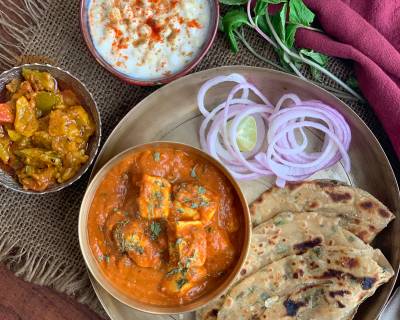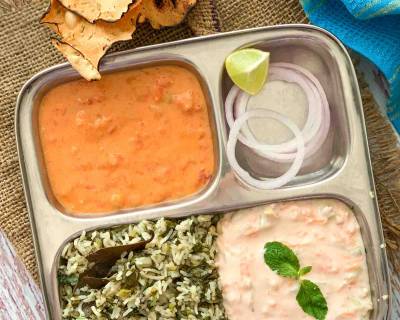 Try This Winter Dinner - Sarson Saag Pulao, Tomato Sheer With Raita & Pyaz
As winters approach, all of us love to bring out our best winter wear and indulge in all the seasonal and rich foods of the season. One such meal is this sarson saag pulao served alongside some tomato sheer and raita. Dont miss our lovely condiments of pickled onions and papad that complete the meal.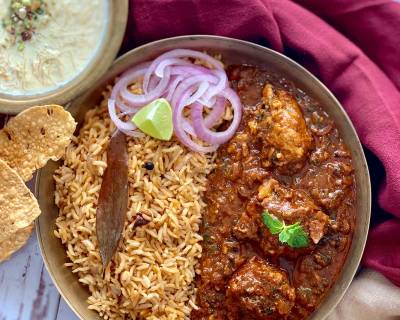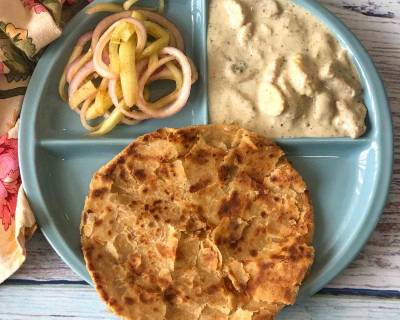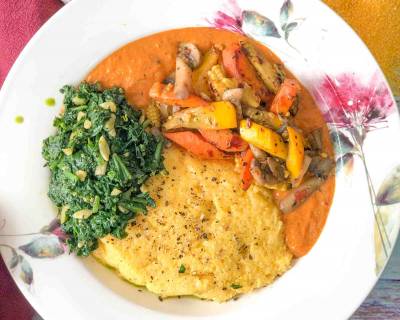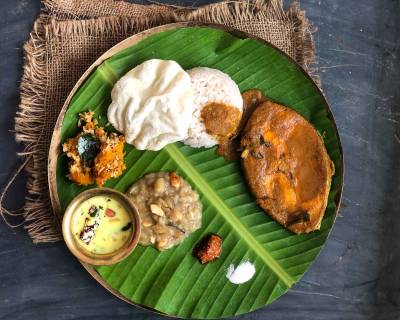 A Kerala Meal You Love: Meen Vevichathu,Pumpkin Erissery, Moru Kachiyathu, Arisi Payasam
Comfort food is something we all love. Be it specific to our cuisine like dal chawal, mac and cheese, or just simple thayir sadam. This one is one such meal, kottayam fish curry rice, served with matta rice, a side of pumpkin erissery, moru kachiyathu, condiments like salt and pickle and not to forget the sweet dish of chemba arisi payasam.
There's nothing to love in this meal, each of these dish have distinct flavours and textures of their own.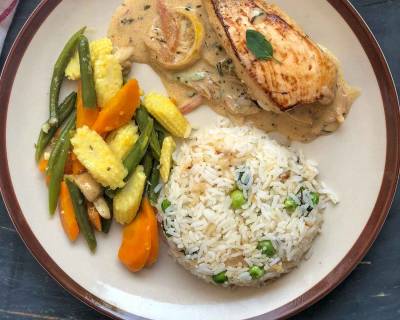 Enjoy A Weekend Dinner With Chicken In Lemon Butter Sauce, Steamed Vegetables & Herbed Rice
Here we have a delicious and full of flavour Continental Meal Plate for you which has a mouthwatering Chicken dish which is called as Chicken In Lemon Butter Sauce along with Steamed Vegetables With Chilli Lime Butter and Herbed Rice. This is a great meal for your Brunch or for your weekend dinners. It is a healthy meal plate that you can also eat post your workout. You can also serve Potato or Sweet Potato Mash instead of Herbed Rice in this meal.