Office Lunch Box Recipes & Kids Lunch Box Recipes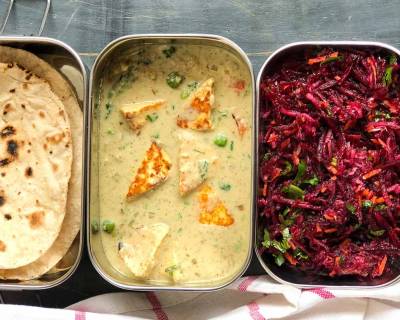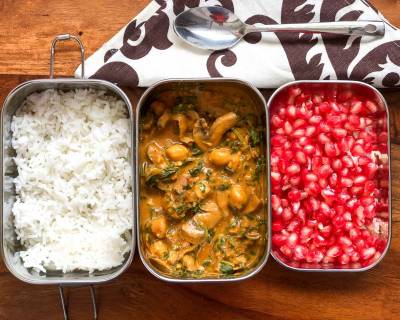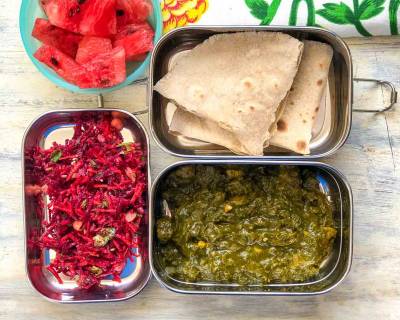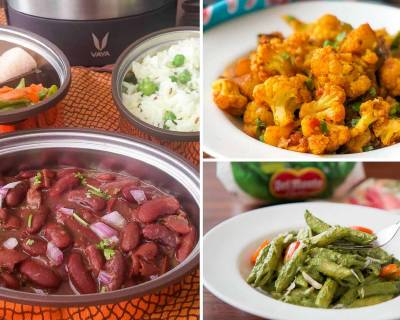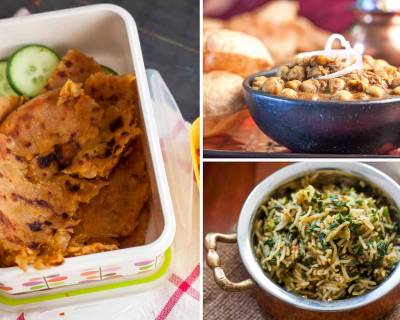 Kids School Lunch Box Menu Plan-Aloo Paratha, Puri Chole & More
Kids School Lunch Box Planning is so crucial and is an important activity in every home. This week, we have a kids school lunch box recipe menu plan where we give you tips and trick of how to pack each of the lunch boxes from Aloo Paratha, Puri Chole & More.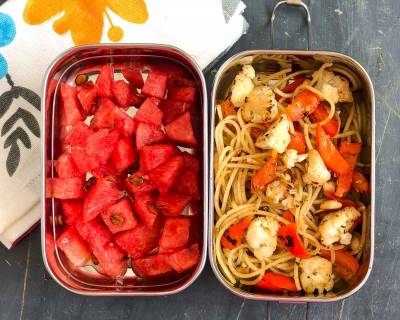 Kids Lunch Box Recipes: Roasted Cauliflower Capsicum Pasta & Watermelon
Make your Kids Lunch box fun and delicious by adding Roasted Red Bell Peppers, Cauliflower Pasta with Cashew Nuts and fresh watermelon. It is a huge task to plan out kids lunch box as kids are quite fussy on what they eat. But we have made this simple for you by planning out the Kids lunch box menu that they would love to have them for their meals.
Lunch Box Recipes: Jowar Atta, Kala Chana Masala & Corn Salad
A delicious and healthy meal packed in a lunch box , consists of this super healthy Jowar Atta Roti along with a robust Malvani Chana Masala and a refreshing Sweet Corn & Raw Mango Salad, adding fresh seasonal fruits that can be eaten as a mid morning snack is a good idea.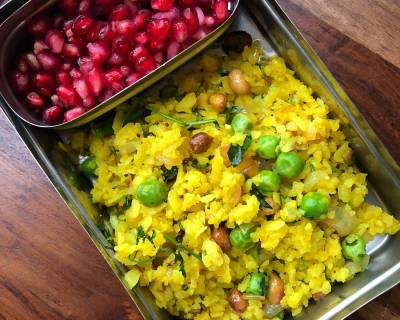 Office & Kids Lunch Box: Matar Poha & Pomegranates
Looking forward to their lunch boxes at school everyday, kids are overwhelmed by the colours they see in their tiffin boxes.
Packing lunch boxes every single day can get tedious, however you can always smoothly get ahead with planning the menu beforehand and buying your groceries accordingly which always helps and makes your morning schedule a bit easier. This Lunch box, is very simple and can be put together in a jiffy.