Meal Plan & Lunch Box Ideas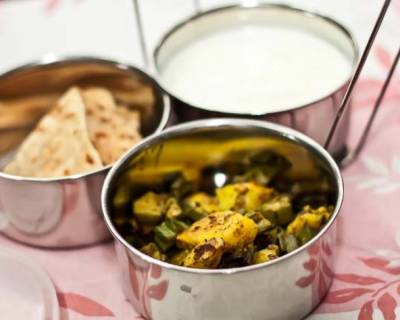 Aloo Bhindi & Tawa Paratha | Kids Lunch Box Recipe
School Lunchbox Ideas & Recipes: Packing Vegetables along with a Phulka or Tawa Paratha makes a wholesome lunch box for older children. I try to pack vegetables that are dry and not with gravy, as the children find it easier to pick up vegetables and eat them quickly. Packing a cup of yogurt or curd rice along with this combination, makes the meal complete and wholesome. You could alternatively pack it with fruits to make the end of the meal refreshing.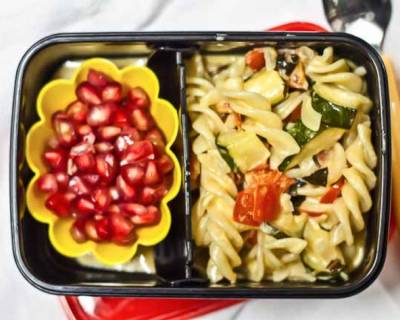 Pasta with Roasted Vegetables | Kids Lunch Box Recipes
School Lunchbox Ideas & Recipes: Pasta with Roasted Vegetables in a mustard and basil sauce makes a great lunch box for kids and adults. With roasted vegetables like mushroom, zucchini and red bell pepper it makes this pasta healthy and filling too. Combine the pasta along with a fruit and this pleases that craving for a sweet tooth after lunch making them more alert for the afternoon session of the class.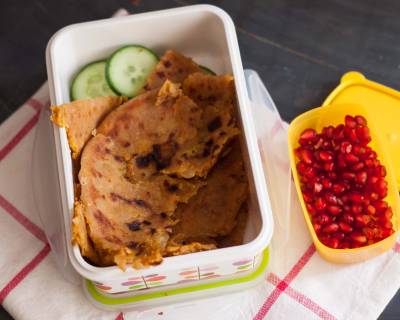 Aloo Parathas with Pomegranates (Kids Lunch Box Recipes)
School Lunch Box Recipes & Ideas: Packing Filled Flat Breads like Aloo Parathas has two benefits, the goodness of vegetables and the double energy with the addition of fruits. My children love the combination of a paratha and a fruit. It keeps them alert in class by providing them the adequate sugars and energy.