Meal Plan & Lunch Box Ideas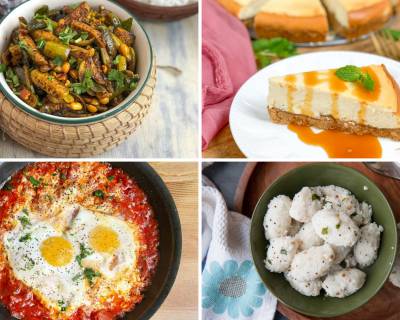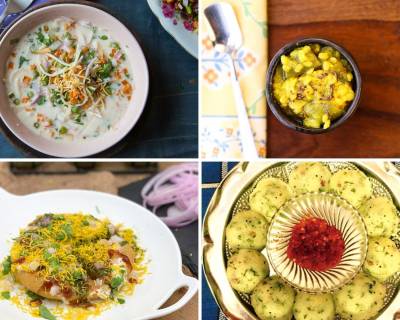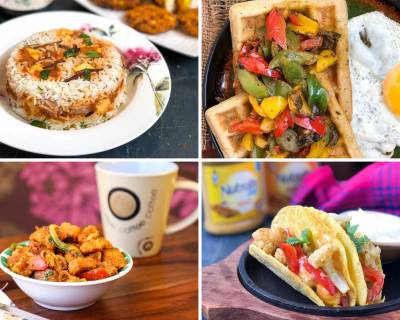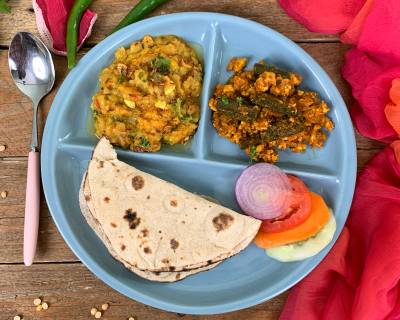 Make This Special Sunday Lunch Of Keema Bhindi, Toor Dal Tadka And Jowar Roti
Looking for a delicious Sunday meal, then give this simple, healthy and nutritious meal a try which has recipes such as Keema Bhindi, Punjabi Toor Dal Tadka, Jowar Atta Roti and Indian Sliced Vegetable Salad. This is a very easy and simple meal that you can prepare for your weekday meals also or can be packed for your Lunch Box too.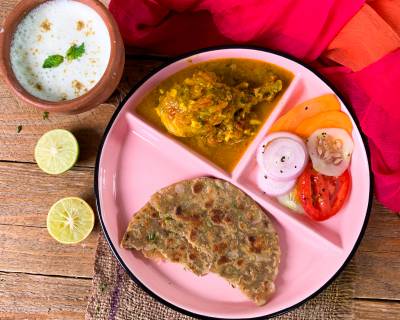 Enjoy Your Weekend Lunch With This Sindhi Meal Of Chicken Curry, Koki And Afghani Dough
Are you in dilemma about what to make during your Weekday Lunch that is delicious and easy at the same time, then we have the perfect meal for you which has delicious Sindhi Style Chicken Curry which is served along with Sindhi Koki, Afghani Dough and Salad. Try this meal and we assure you that everyone in your family will love this simple and delicious Sindhi meal.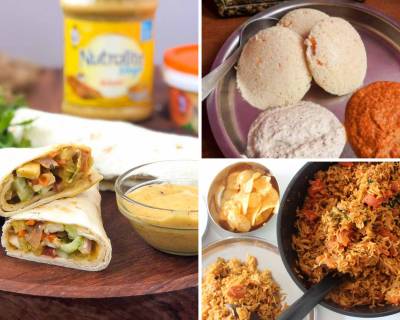 Kids Lunch Box Menu Plan-Spongy Quinoa Idli, Paneer Kathi Roll & More
Planning Kids lunch box does need prior preparation and when you have a menu laid out in front of you, then putting it together becomes a breeze. To make things simpler for you, we have put together some deliciously healthy recipes that are lunch box friendly and will ensure the kids complete their meals everyday.
Weekly Meal Plan - Chicken Meatball Tacos, Ragi Appam And Much More
We are back with our new Weekly Meal Plan that has some easy to make and everyday recipes for your meal. This Weekly Meal Plan has recipes such as Indori Poha, Sindhi Karela Bhaji, Egg Bhurji, Amritsari Ajwaini Paneer, Vegetable Handi Biryani, Penne Pasta In Spinach Basil Sauce, Milagu Rasam, Scrambled Paneer Sandwich, Yellow Pumpkin Dal, Onion Raita, Malvani Fish Curry, Cheesy Mushroom Masala Dosa, Bisi Bele Bath, Kala Desi Chana, Gujarati Kadhi, Gujarati Batata Pulao and much more.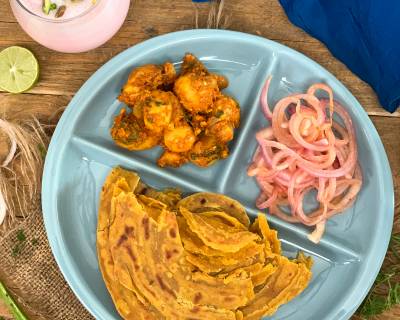 Special Sunday Lunch -Jaipuri Aloo Pyaaz Ki Sabzi, Lachha Paratha And Rose Lassi
Weekend calls for a special Lunch! We think to make something that is delicious and easy, so that we can enjoy our day with mouth watering food. Therefore, here we have made a inviting meal plate which has recipes such as Jaipuri Aloo Pyaaz Ki Sabzi, Masala Laccha Paratha along with Masala Laccha Pyaaz and Rose Lassi. This is a delicious meal that will surely satisfy your taste buds on a lazy day.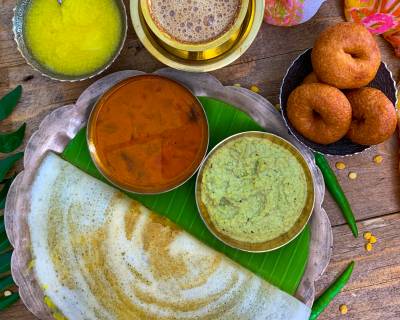 Enjoy A Lip Smacking South Indian Breakfast Of Ghee Masala Dosa, Sambar and Chutney
DOSA, which is also called as Dose a very popular South Indian breakfast that is served for Breakfast. Dosa, is a crispy thin Indian crepe that is made from Rice and Dal batter which is fermented overnight. In India, you will find Dosa in almost every restaurant, whether its a South Indian restaurant or a North Indian restaurant. Dosa is popularly eaten for Breakfast along with Sambar and Chutney, but you can also serve it along your South Indian Curries. Dosas are a very important part of the South Indian and Sri Lankan diets, but slowly it has become popular in every part of India.