Everyday Breakfast, Lunch & Dinner Recipe Ideas
Putting together a delicious breakfast, lunch or dinner is a challenge many of us face at home. With seasonal ingredients and our growing palates across regional Indian cuisines and international cuisines, Archana's Kitchen is constantly working on creating meal plate ideas where we combine various regional cuisines to make fun and delicious meal plates. These meal ideas can be for a fusion between regional cuisine in india an the breakfast again will be a fusion between indian and continental cuisines.
You will find South Indian Recipes, North Indian Recipes, Continental Breakfast Recipes, Continental Main Course Recipes, South indian Breakfast Recipes, North Indian Breakfast Recipes and a whole lot more. Go ahead and use these meal plate ideas and cook wonderful dishes for your family.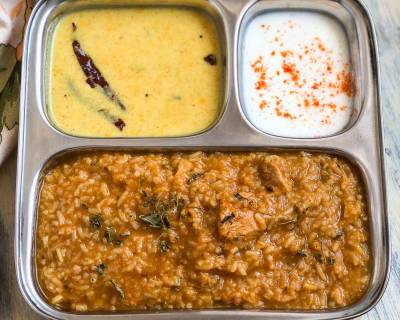 Looking For A Yum Dinner? The Butter Chicken Khichdi Is A Must Try
Try this delicious meal plate with Butter Chicken Khichdi, Rajasthani Kadhi And Burani Raita.This weekend if you would love to try out something new but want to still have your comfort flavours then you must try this meal which will keep your family members happy.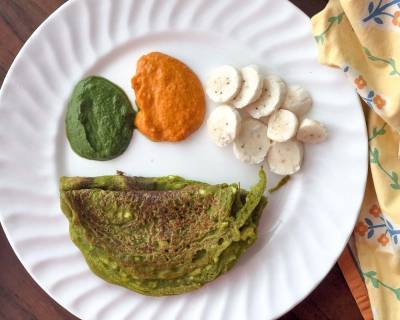 Breakfast Meal Plate : Matar Besan Cheela with Paneer, Tomato Garlic Chutney, Lehsuni Pudina Chutney
A meal plate with South Indian specialities, all typically consumed for breakfast will make for a perfect brunch or even dinner time when you want to keep it light. Cheelah is almost everyone's favourite and with this recipe of Stuffed Matar Paneer Cheela makes it even more scrumptious, and there is no need for fermentation of batter. Every meal that we consume, we must strive to make it wholesome. So this meal plate is easy to make and takes about than an hour to prepare your dishes and serve the cheela hot and crispy to make a lip smacking meal.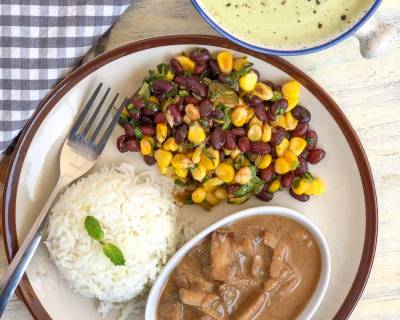 Here's A Delicious Meal Of Mushroom Shagoti, Broccoli Soup, Salad & Rice
Here is a delicious and wholesome meal plate which has Mushroom Shagoti, Rajma Corn Salad, Almond Broccoli Soup & some Steamed Rice that you can make for a weeknight dinner. Notice that this meal is packed with a lot of proteins and good fats. The rajma salad is packed with proteins and broccoli almond soup which comes with a lot of vitamins and minerals that are required for healthy body and mind.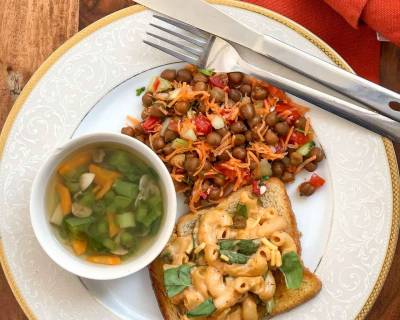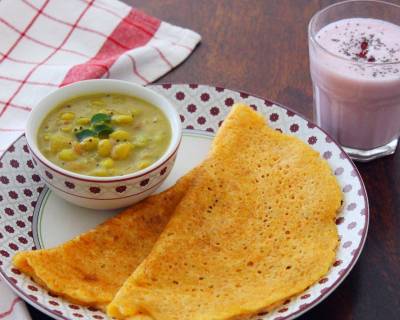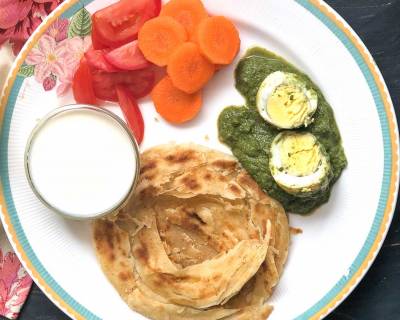 Try This Hariyali Egg Curry & Malabar Parotta For Dinner!
Here is a delicious and wholesome meal plate which has Hariyali Egg Curry In Coriander and Mint Gravy, Malabar Paratha and Curd that you can make for a healthy lunch or dinner. This meal plate is filled with necessary vitamins and minerals that are required for healthy body and mind and is also filling. Make it for lunch or dinner and we are sure your family will love it.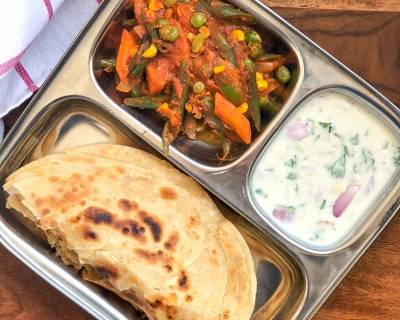 A Quick Weeknight Dinner-Vegetable Jalfrezi, Raita & Paratha
Here's a delicious meal that you can make for lunch or dinner - Mixed Vegetable Jalfrezi, Onion Raita and Whole Wheat Lachha Paratha.
Mixed Vegetable Jalfrezi is a delicious sabzi that you can make for your weekday dinner. In this curry, vegetables like carrot, beans, sweet corn, green peas, onion and green bell pepper is cooked with the basic masalas. Serve it with Onion Raita and Whole Wheat Lachha Paratha. This is a perfect meal for your weekday lunch or dinner. You can also pack the same meal for your Lunch Box.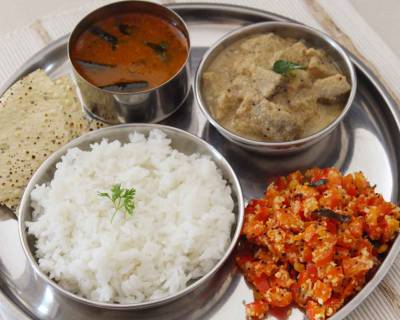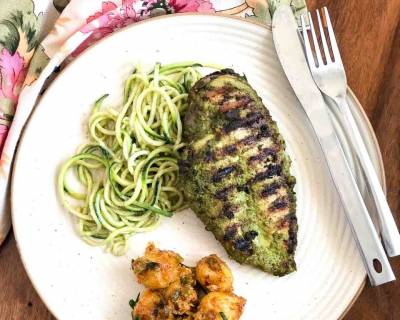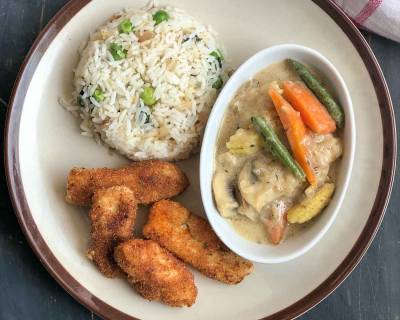 Here Is A Delicious Continental Dinner - Mushroom Stroganoff, Herbed Rice & Fish Fingers
Here's a delectable and easy to make Continental meal plate for you which includes Mushroom Stroganoff, Per Peri Fish Fingers along with Buttered Herbed Rice. Mushroom Stroganoff is inspired from a famous russian dish called 'Beef Stroganoff'. In this recipe, Mushroom is cooked along with other vegetables like carrots, beans and corn in a creamy sauce.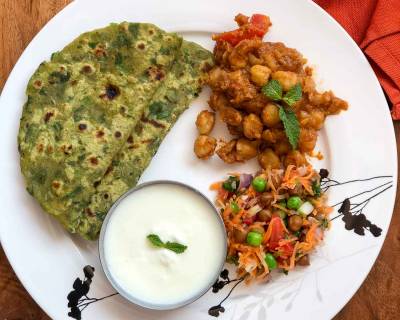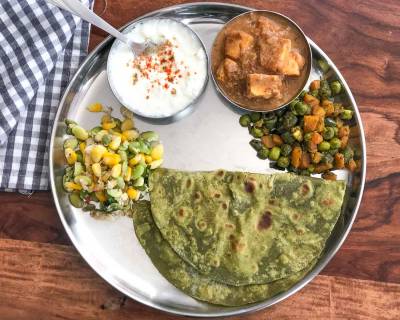 Everyday Meal Plate :Carrot Matar Sabzi, Paneer Gassi, Palak Paratha and Sweet Corn Sundal
A simple weekday meal typically would your Roti, Dal or Sabzi or in case of South Indians would be a Rasam, Curry and Rice. But we at Archana's Kitchen believe that a meal should be variety of dishes that give the colour and all round nutrition to your meal. So, don't forget to buy a variety of vegetables and grains in your shopping list while planning your meals for the week.