Meal Plan & Lunch Box Ideas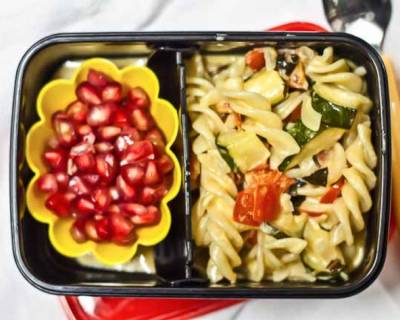 Pasta with Roasted Vegetables | Kids Lunch Box Recipes
School Lunchbox Ideas & Recipes: Pasta with Roasted Vegetables in a mustard and basil sauce makes a great lunch box for kids and adults. With roasted vegetables like mushroom, zucchini and red bell pepper it makes this pasta healthy and filling too. Combine the pasta along with a fruit and this pleases that craving for a sweet tooth after lunch making them more alert for the afternoon session of the class.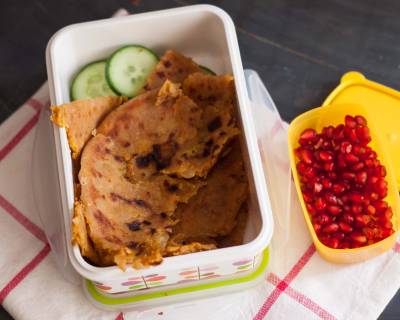 Aloo Parathas with Pomegranates (Kids Lunch Box Recipes)
School Lunch Box Recipes & Ideas: Packing Filled Flat Breads like Aloo Parathas has two benefits, the goodness of vegetables and the double energy with the addition of fruits. My children love the combination of a paratha and a fruit. It keeps them alert in class by providing them the adequate sugars and energy.