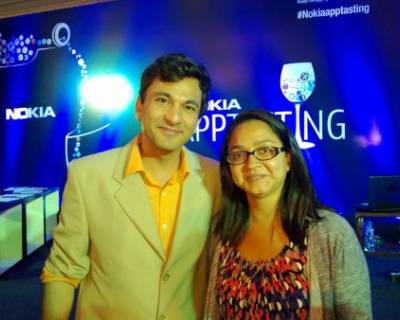 NokiaAppTasting Event Bangalore
Last Sunday Nov 11th 2012 was a epic experience meeting our very own MasterChef Judge Vikas Khanna and the Gadjet Guru Rajiv Makhni at the NokiaAppTasting event at ITC Gardenia. The presence of both of them on stage drove the crowd into laughter, fun and information on some very interesting apps.
Le Creuset Sept 29th Bake/Cook in Bangalore
Cooking along with Chef Rohan, Pepper Cafe, Bangalore and a group of people who were so much of foodies was a fantastic experience at the Le Creuset Bangalore Store.
Cooking on Le Creuset Cast Iron Cookware and using the colorful stoneware was an experience everyone of us dreams of and I had a fantastic experience not only cooking in them but showing the foodies how to use them as well.
Together me and Chef Rohan cooked up a storm and yes everyone loved it. The menu for the class was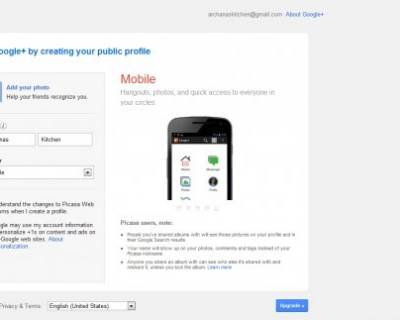 Screen Shot for Creating Google Plus Account for the Hangout Online Cooking Classes
SCREEN SHOTS FOR JOINING GOOGLE PLUS HANGOUT


STEP 1: Once you have a google account, and you click on the hangout link it will ask you to sign up for the google plus page. using your google account id enter the
USERNAME
and
PASSWORD
and click sign in.
STEP 2:
When you dont have a goople plus account, google will take you through the simple steps to join Google Plus. Fill in the details like I have done below and click on UPGRADE that is in the right side corner of the page
If you already have a goole plus account then you when you sign in it will automatically take you to STEP 6 - JOIN HANG OUTS PAGE.
STEP 3:
The set up will take you to adding friends. You can do that at leisure later, So just click CONTINUE.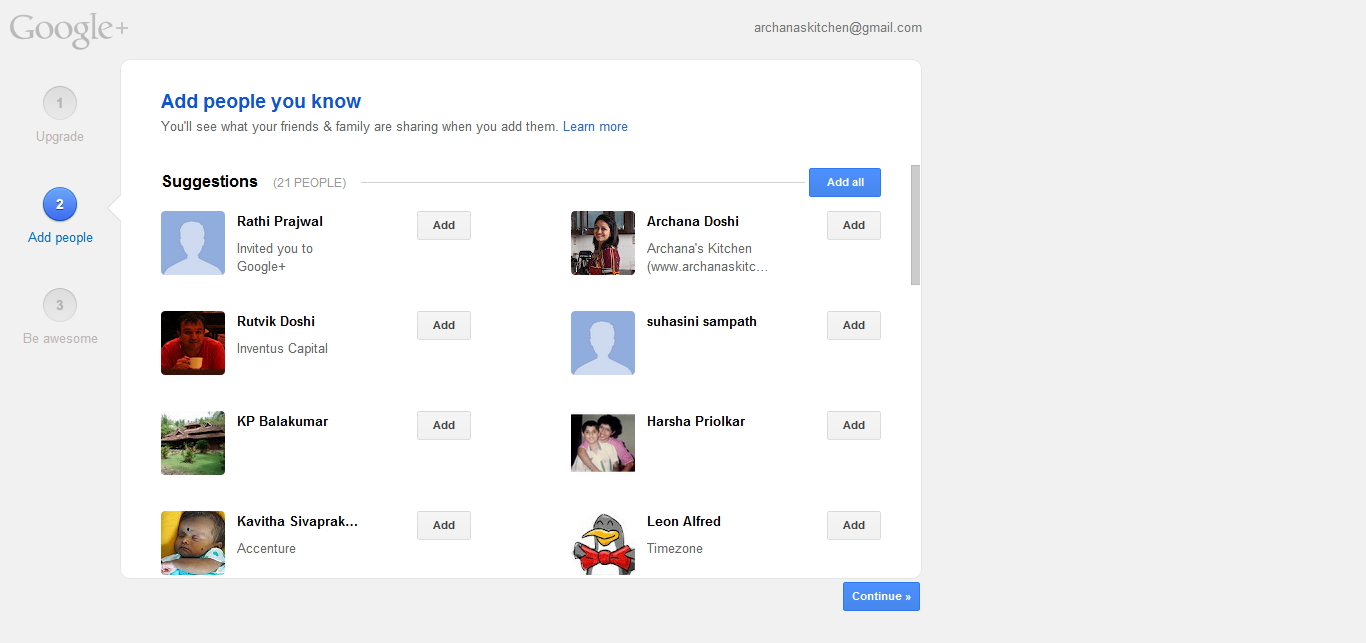 STEP 4:
The set up will take you to follow friends/ people you know. You can do that at leisure later, So just click
CONTINUE
.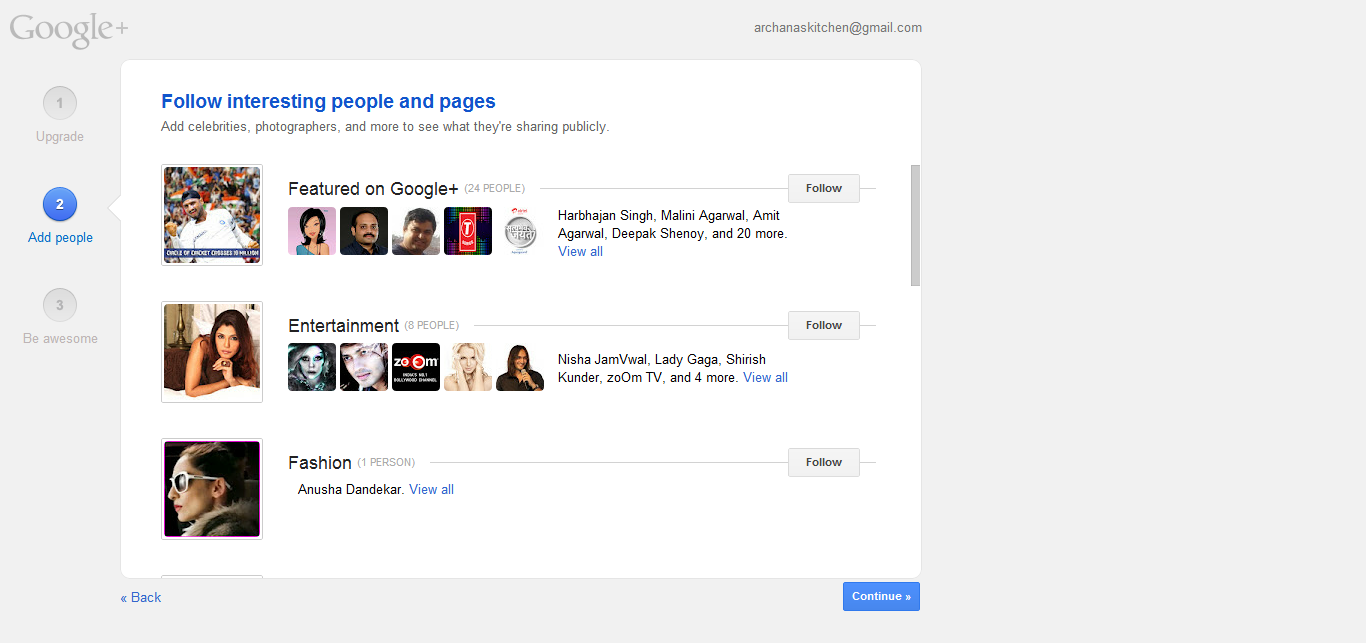 STEP 5:
DO THIS STEP: SO WE CAN SEE WHO YOU ARE. Follow the Steps to

ADD A FACE TO YOUR NAME

.

You can add the rest of the details later. Click on FINISH. That was simple, wasnt it?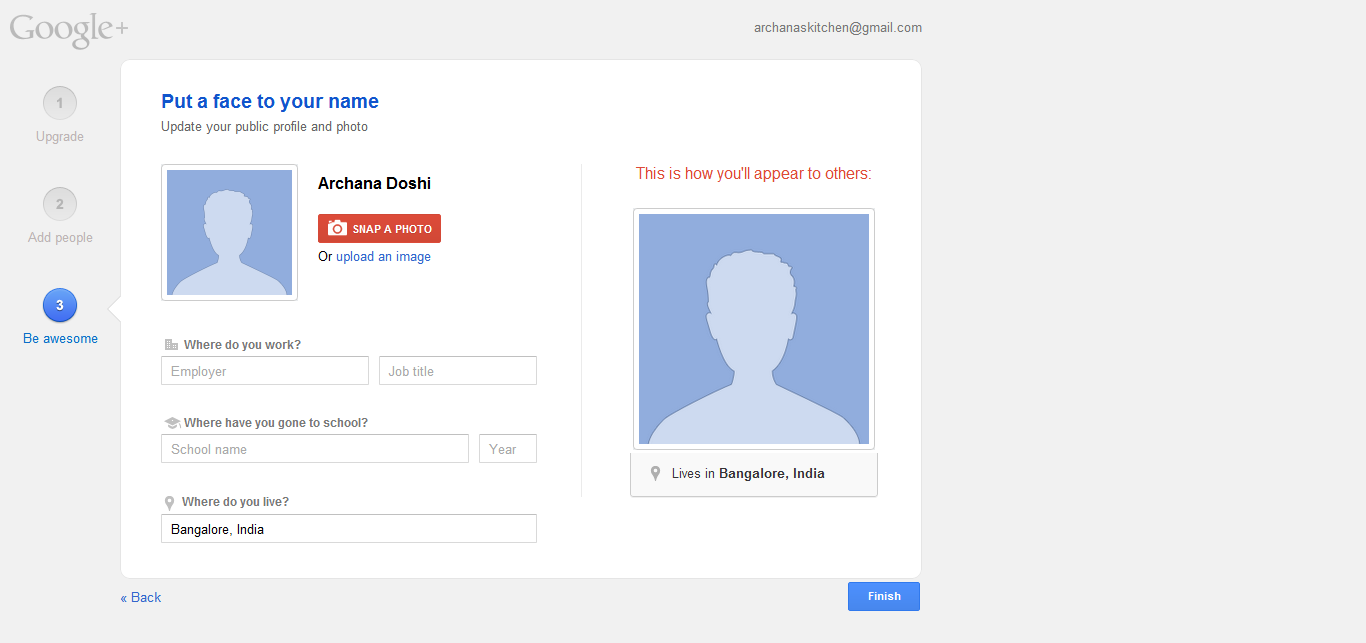 STEP 6:
Click on
JOIN
to join me in my kitchen. WELCOME !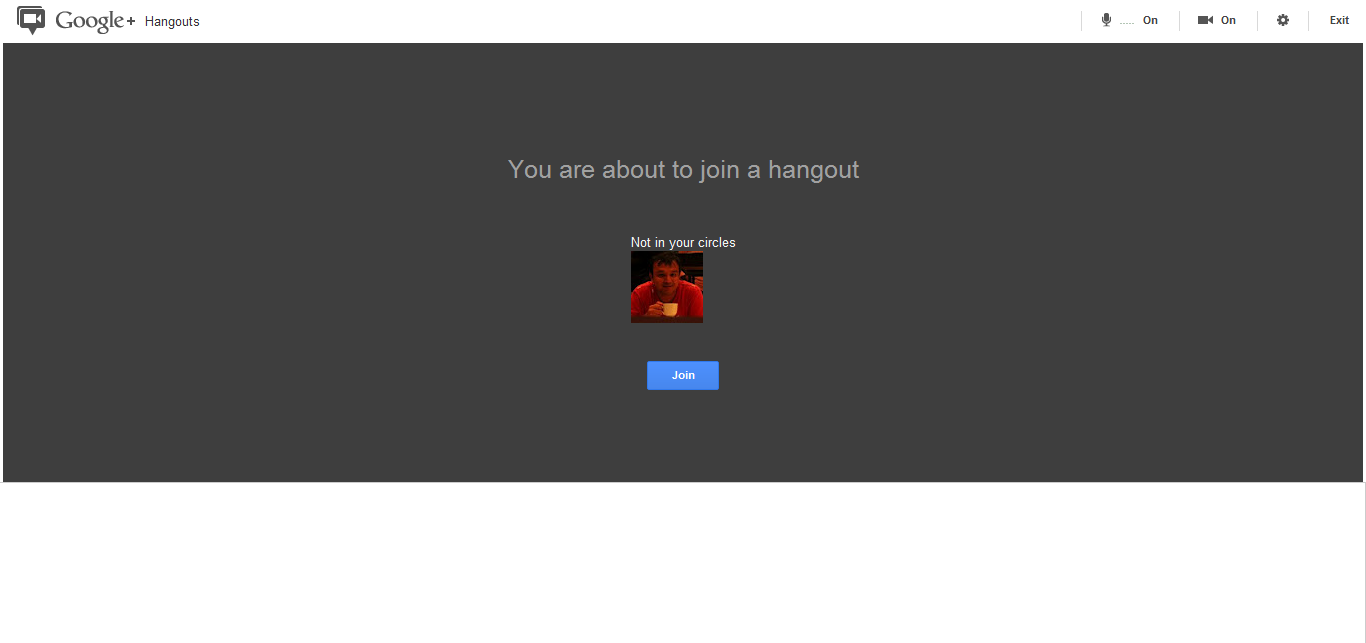 Flavor of Thai Vegetarian Cooking Classes Bangalore by Archanas Kitchen
This was the first session for the year 2012 and had a full batch of 8 foodies who came before 10 AM. I loved it! I have to give them full credit for working around their work and home schedules and leave on time and reach a place from distances to get to a class on cooking. Thank you everyone for making it on time and I do hope my strick text messages on being punctual did not hurt anyone.
December 8 2011 Holiday Cooking Classes
This session was started after a year long break in cooking lessons. The set of people who came to attend the classes was an enthusiatic lot. A few working women, a few who work for themselves and a few with a few allergies and a few who dont eat eggs. All took time off from their work, their commitments and allergies to attend a class as they wanted to do something new. I was excited, wanted to please them all in the little space - my kitchen.