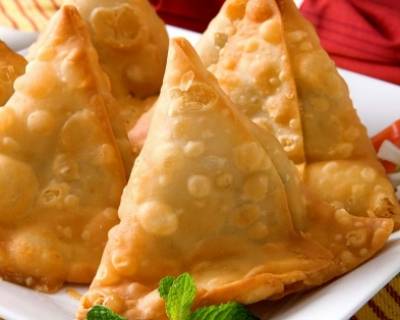 The Monsoon Snack Recipe Challenge @ The Hub
CLOSED: Winner Announced!! Is there seriously anything better than curling up with your favourite book, a cup of chai and your favourite monsoon snack, while it pours buckets outside your window? It's that time of year, and we want to see your most innovative and exciting snacks! So put your thinking cap on and head to your kitchen to participate in this months The Hub @ Archana's Kitchen "The Monsoon Snack Recipe Challenge".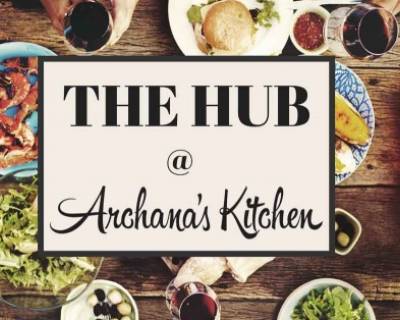 The Hub @ Archana's Kitchen
Welcome to The Hub @ Archana's Kitchen, a space for you to showcase your recipes on Archana's Kitchen by entering our blogging contests. Be a part of the growing Archana's Kitchen food community where we bond and cheer each other on. We are always looking out to work with like minded bloggers and build a virtual hub of food lovers and kitchen enthusiasts who share our interest in healthy, vegetarian cooking. And here's your chance to join us!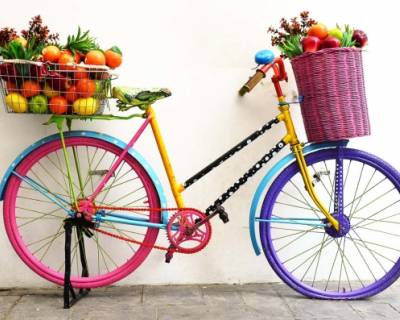 Share Your Healthy Grocery Basket & Win Rs.1000 Amazon Gift Voucher
[Closed]Enter a Twitter & Instagram contest by sharing a photo of a Healthy Grocery Basket that you shop for the day or the week. You can tweet or post on Instagram or use both to post a picture of your Healthy Grocery Basket. The picture can taken from your phone or your camera. When you share your healthy grocery basket picture, you could stand a chance to win a Rs.1000 Amazon Gift Voucher. Read the rules below and enter the contest now!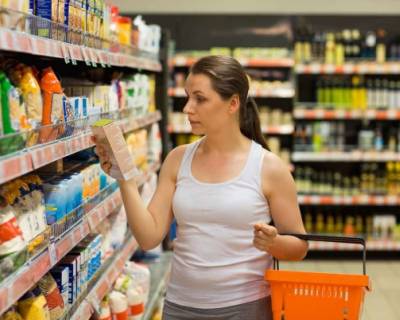 Choosing The Right Food At Your Weekly Grocery
What's your favorite ready to eat food? At home, we buy packaged foods ranging from cereals, biscuits, cookies, ketchup, ice creams, ready to eat snacks, chips and many more. And all this even when I cook every meal of the day at home.
Some of these packaged foods have become a favorite at home and I am sure many of you buy them for as a quick convenience snack as well. Packaged foods are not all that bad; we just have to become informed consumers and pick and choose the right kind of foods.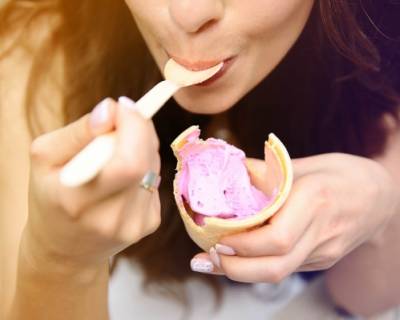 8 Other Food Myths Busted - Do Ice Creams Really Give You A Cold?
For ages, there have been numerous myths about food. Some continue to haunt us till today, and some new myths have also emerged. Various research studies on the nutritional values and health benefits indicate that most food-related myths are trivial in their origins, and some even baseless. Another thing to remember is that apart from its nutritional value, foods also need to be enjoyed, cherished, and used as a medium of conversation and bonding. Most foods consumed in moderation do not harm the body - only excess does. So here are some myths that may have confused us, but not anymore.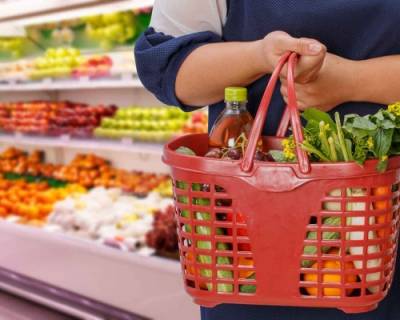 How To Make Informed Food Choices
With all the media talk going on these days about Processed Food, MSG Added Food, Organic Foods, Genetically Modified Food and more, a lot of us blindly follow the bandwagon without taking time to understand what food is all about to our body and mind.
Apart from understanding food, we also have added an additional complexity into our lives of various diets for whatever different reasons it could be. I simply am not able to keep track of the diets that are floating around.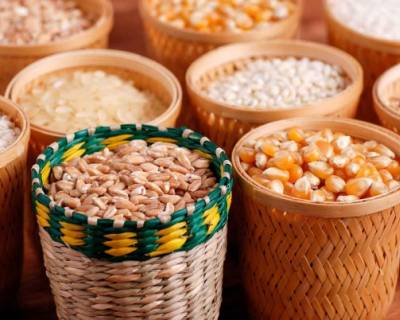 6 Simple Rules For A Balanced High Fiber Diabetic Diet
Why you need more fibre in your diet, if you're diabetic?
Amongst the first things a person diagnosed with type-2 diabetes is usually told is to embrace a fibre-rich diet to help control blood sugar from spiking. If you are intimidated by the thought of revamping your diet to include more fibre in it, don't be. It's not as complex as it sounds. Much of the food our ancestors ate, was fibre-rich. Over the years, with the advent of processed foods, we have eliminated them from our daily use. We need to revisit them, reintroduce them to our kitchens and go back to a lot of simple, healthy, wholesome food habits. And for the sake of our health in the long run, it's worth it.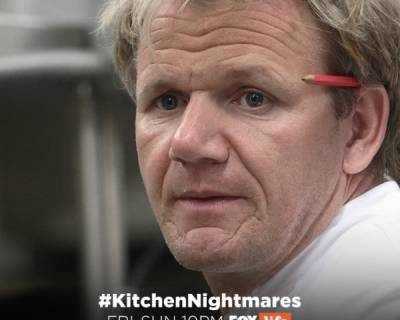 4 Food Shows You Can't Miss If You Are A Foodie
Growing up watching TV has always revolved around food and sports and now it continues to revolve around food, sports, space travel and aliens in other planets.
When I moved back to India in 2007 after an 8 year stint in US, I realized I had came back to a country that had very few TV shows. The only shows that were still airing were Sanjeev Kapoor's Khana Khazana and may be a few regional Indian cooking shows. I was so disappointed. I could not watch some of my favorite TV shows from the US. Food Network had taken over my life and I felt devoid of not being able to watch Food Cooking Shows.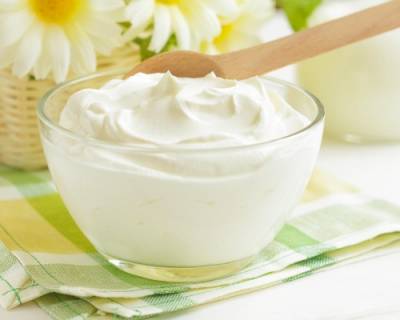 4 Reasons You Must Eat Your Yogurt (Your Daily Dose Of Gut-Friendly Bacteria)
A cup of yogurt is one of the oldest home-remedies for a series of stomach-related issues. Whether to ease persistent nausea, settle the stomach after a bought of indigestion, or to cool the system after a spicy meal, or even to replenish the good bacteria in your GI tract after a dose of strong medicines. A single 1-cup serving of yogurt is known to have 414 milligrams of calcium, while providing essential live active cultures of probiotics, that not only restore balance and play a part in vital stomach functions, but also help in production of certain vitamins (B and K). Believe it or not, that cup of yogurt, loaded with bacteria, is actually good for you.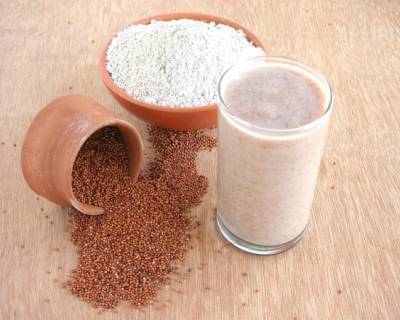 Ragi (Finger Millet) - Know Your Ingredient
Ragi is one of the most common millets grown and extensively used in South India. The state of Karnataka is the largest producer of ragi in India. The origin of the millet is believed to be in Africa, where it is widely consumed. Ragi belongs to the family of small size millets. Ragi is a crop which can withstand severe drought conditions and can be easily grown throughout the year. It is a remarkable source of protein, making it a great source of nutrients for the vegetarian diets. The whole grain of ragi may be ground into flour or decorticated before grinding to produce either a fine particle product or flour, which is then used in various traditional foods.
Natives names: Hindi (Ragi), Tamil (Kelvaragu), English (Finger Millet), Marathi (Nachni)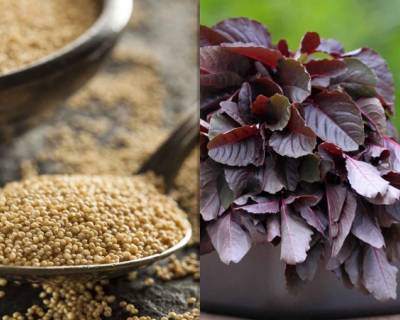 Amaranthus Leaves & Seeds - Know Your Ingredient
Amaranthus also popularly known as Amaranth is a tropical plant whose seeds and greens have been grown and used in India, Central and Latin America. The Amaranth Leaves, come in both green and red forms or a combination of both colors. Amaranth comes in all sizes, shapes and colours. The leaves can be round or lance shaped, five to fifteen cm long or more, light green, dark green, reddish or variegated. Seeds maybe white, yellow, pink or black. The seeds and the leaves of the plant are known to be highly nutritious and makes a perfect vegetables or as a salad green.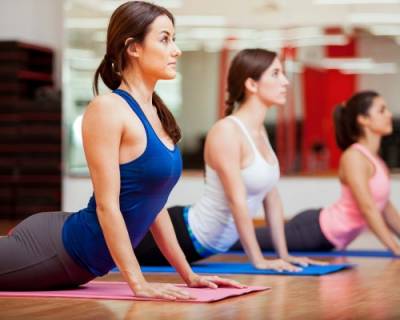 10 Yoga Poses For Everyday Fitness & Better Posture
The ancient yogis were aware that alignment is the key to good posture; they knew that wrong postures disturb the anatomical alignment and cause strain and discomfort. Overtime it can lead to neck pain, back pain, knee pain, headache, respiratory problems, fatigue, anxiety and so on. But many of us are not aware that posture plays a vital role in one's well being.
The human skeletal system is not designed for sitting on the chair or on overstuffed couches as they cause misalignment in the legs, hips, pelvis and spine and lead to various health issues. Ergonomic chairs also do not align the body properly. Sitting on the floor provides perfect alignment and strength to the legs, pelvis, hips, abdomen and spine.
Asanas are designed for the anatomy of human body. They improve alignment, stability, strength and balance; heal damages caused due to improper lifestyle. Note all the asanas mentioned in this article is recommended for people who have already been practising yoga or can be done under the guidance of an experience yoga teacher.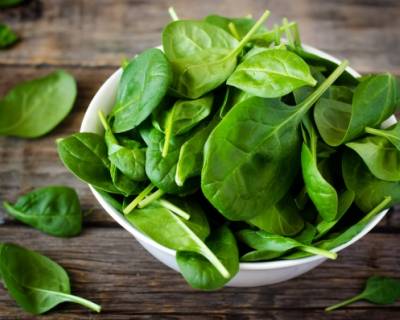 Spinach (Palak) - Know Your Ingredient
Spinach is a dark green leafy vegetable that has smooth leaves that is generally cooked but is also eaten raw in the form of salads. Spinach is first believed to have been found in the diets of ancient Persians, but it was also naturally found to be grown in many parts of Asia. It was originally believed to be a winter plant, but now spinach is available throughout the year. Although the winter varieties of Spinach are known to have darker and larger leaves. It is also generally recommended that one avoids spinach during the monsoon seasons in India, as the leafs tend to carry a lot of ground water. Spinach is said to have a bitter sweet flavor and hence many times, the large varieties of spinach are most of eaten in the cooked form.
Natives names: Hindi (Palak), Tamil (Keerai)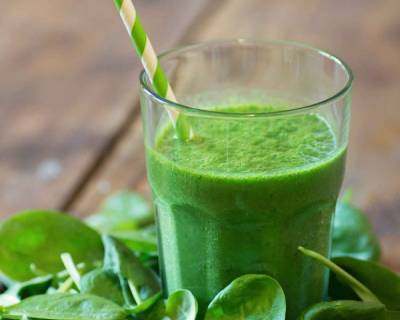 Spinach The Super Food - Cooked VS. Raw Spinach for Iron Content
Spinach is low in calories and packed with numerous vitamins, minerals and beneficial phytonutrients making spinach rank at the top of the superfood list. We've already introduced how to make juicing a simple and essential part of your daily diet. Nutrition aside, juicing vegetables and fruits make for very filling and balanced meals, without having to count the calories and carbs. Smaller meals like breakfast, brunch or teatime can easily accommodate juices for a tasty and refreshing inclusion.
It's common to think of fresh fruit when we think of juice, but the benefits of juicing vegetables are undeniable. The Green Juice is now an increasingly common fitness drink. While many of you who aren't fond of spinach may turn your face away, there are some benefits which make it worth including it in your diet once in a while.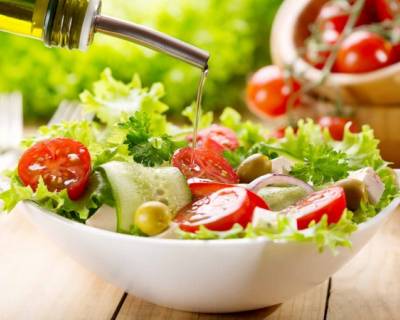 4 Steps To Build A Bountiful, Wholesome Salad In Your Diet
Salad is the first thing that comes to our mind when we think healthy food. It's everybody's go to when they're headed down the road to good health. But you must understand that not every salad is a healthy salad, especially if you load it with creamy dressings, fat-rich meats, and hidden sugars in the form of bottled dressings – all to make the bowl of greens and raw vegetables palatable!
The bad news is that all salads are not healthy. But the good news is that healthy salads don't have to be boring and unappetizing. Not if you follow our 4 steps to build that bountiful and wholesome salad.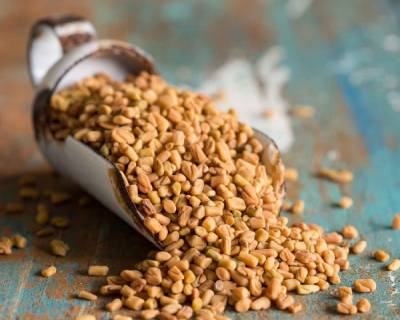 Fenugreek Leaves and Seeds (Methi) -- Know Your Ingredient
Fenugreek is the native to western Asia and southeastern Europe, it has a long history of culinary and medicinal use. Fresh leaves of fenugreek have strong aroma and taste mildly pungent. While the dried seeds has much strong aroma and flavor to them. The robust herb has light green leaves, the fenugreek seeds are hard in texture and yellowish in color tone. India is one of the major producers and exporters of fenugreek.
Natives names: Hindi (Methi), Kannada (Menthya), Tamil (Vendayam or Venthiyam)