The last time I rode a scooter was when I was in the 12th grade, hopping on the scooter to go to school, tuitions and catch a bite with friends at a confectionary store what would sell ice creams, spring rolls and veg puffs. But the farthest memory was when I used to go on scooter rides with my dad almost every sunday after a game of tennis or run just to eat the quaintest idli's and ghee roast from our favorite joint - Annapoorna Gowrishankar in Coimbatore.
Very soon scooter rides became a thing of the past, until Mahindra Scooters, approached me and asked me if I wanted to own the scooter for a week to do my daily errands and also lead a Food Ride across the ancient tiffin eateries of Bangalore. It did not take me too much time to accept this, because it was two things that I loved -
1 - The Scooter Ride on the Mahindra Gusto and
2 - Leading a Food Ride across Bangalore along with Contest Winners, Nivedith, Nandita, Flying Cursor, Mahindra Scooters, A For Pineapple Team and the Tech Team
And within two days, I had the Mahindra Gusto delivered to my home to practice my rides and use it for my everyday errands. Below you will find a Photo Log of all that I did with the Gusto for a week and the fun historic tiffin places we visited during the food ride in Bangalore.
Here is the video to the GoGustoRides
---
The First Week - In preparation for the GoGustoRides, I felt it was a great time to practice riding on a scooter before the actual day. So I took the scooter into the local lanes and bylanes of my locality to pick up some fruits.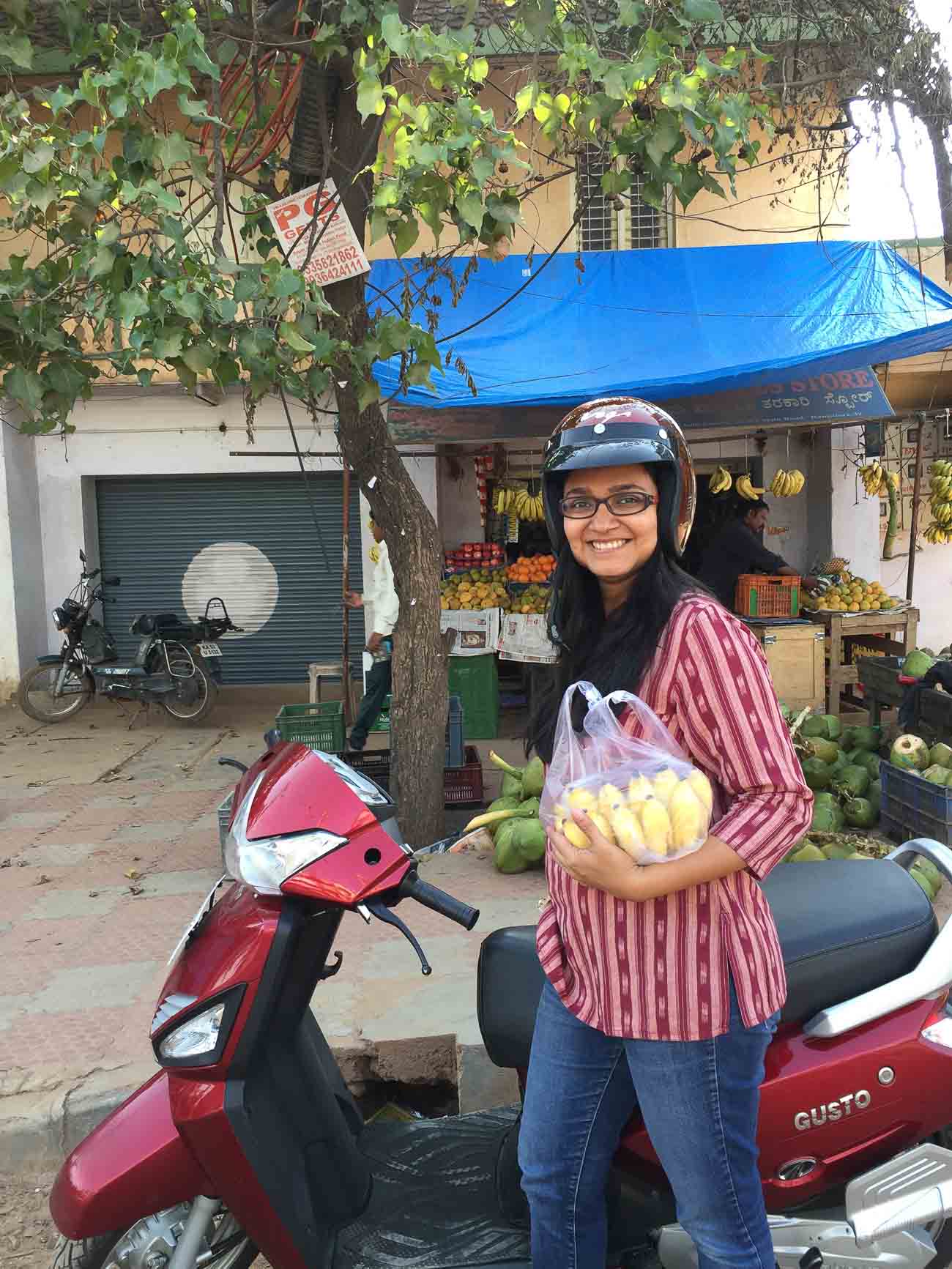 And I picked up just enough bananas and mangoes for the week and realised I could fit it into the seat pocket :) which has so huge, that it could have fit in a few vegetables as well.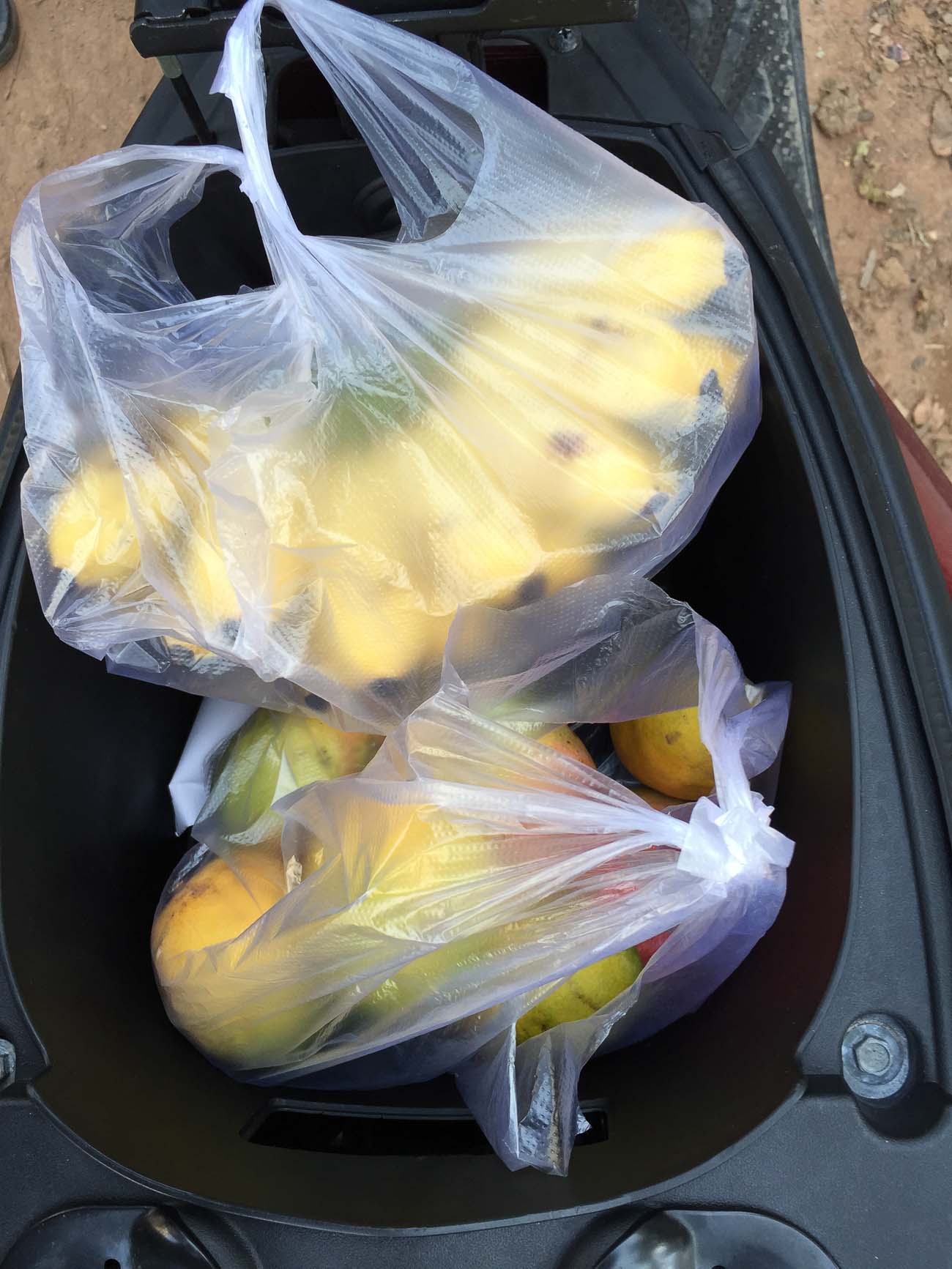 And since I drove early in the morning, I decided to catch some breakfast, my favorite Idli Sambar at a local Darshini in Bangalore. Felt my ride that day brought back memories when I did scooter rides with my dad.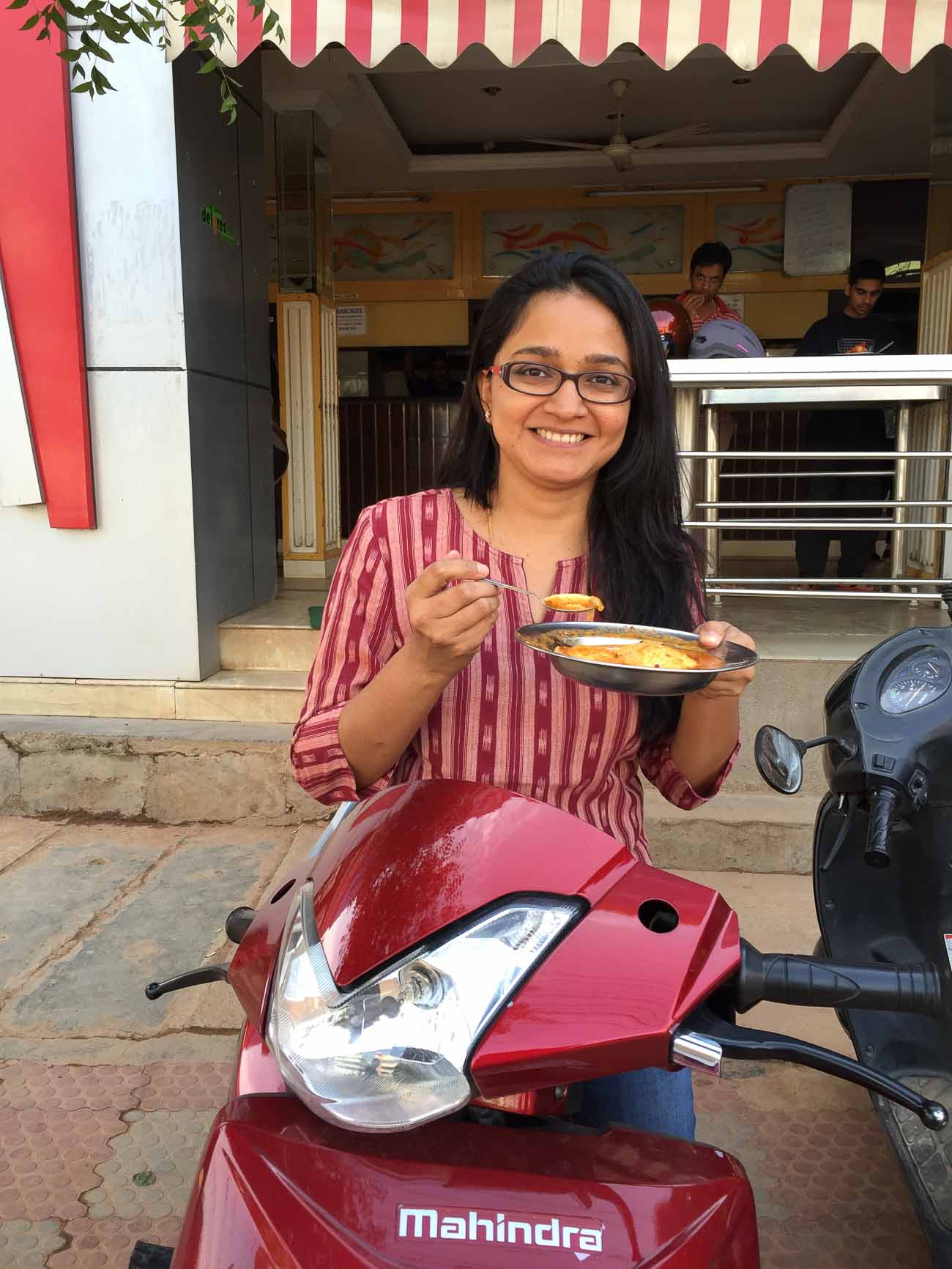 And what more, the Mahindra Gusto had a great Mobile Rack - super handy when I did not want to travel with a huge wallet and a handbag.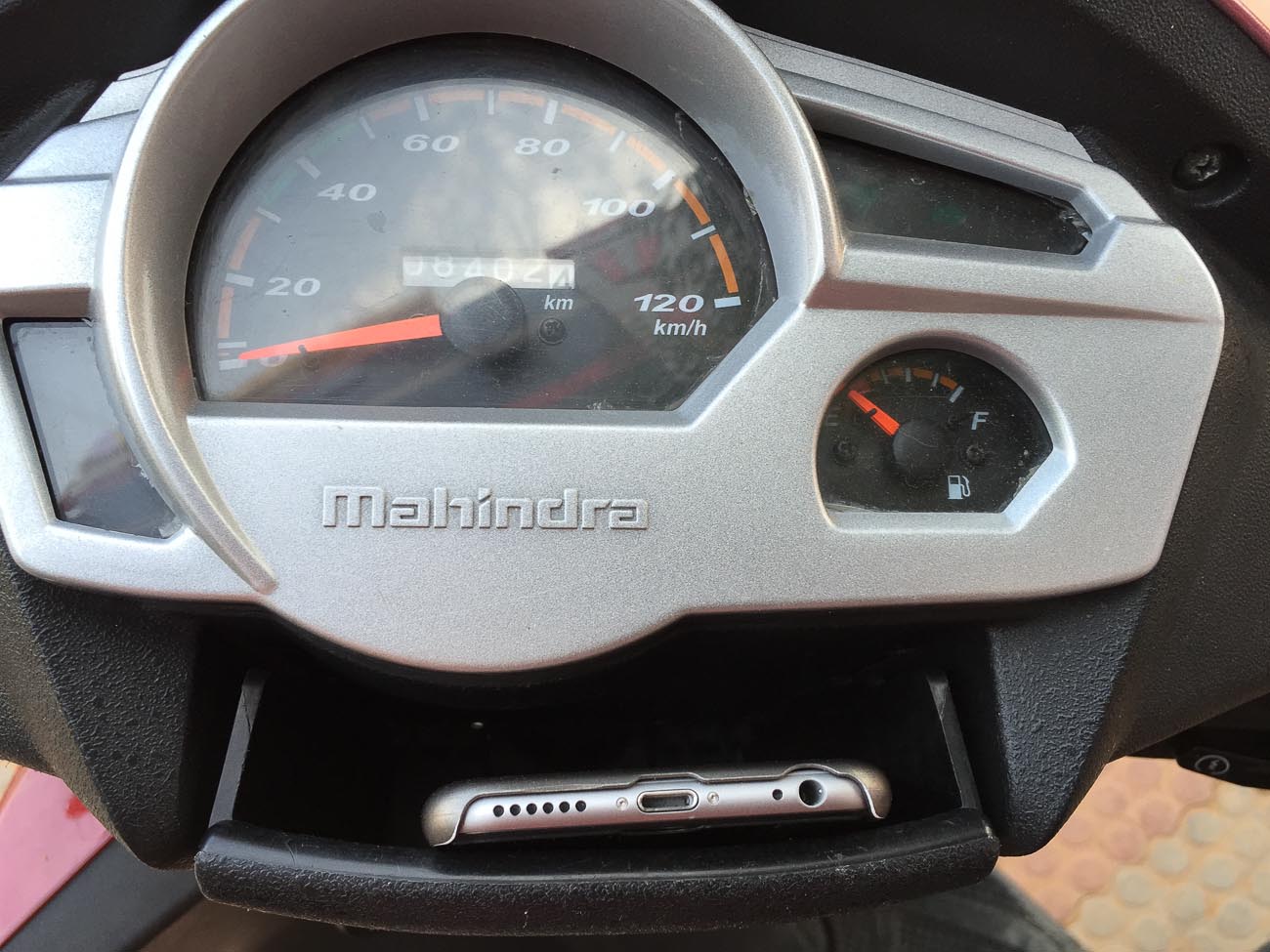 The GoGustoRides Day - And finally the day arrived, the week just flew past and I did do a few practice ride sessions. We were given our Gusto T Shirts and all the riders wore the same. We felt so iconic to be part of this food trail that we were going to do.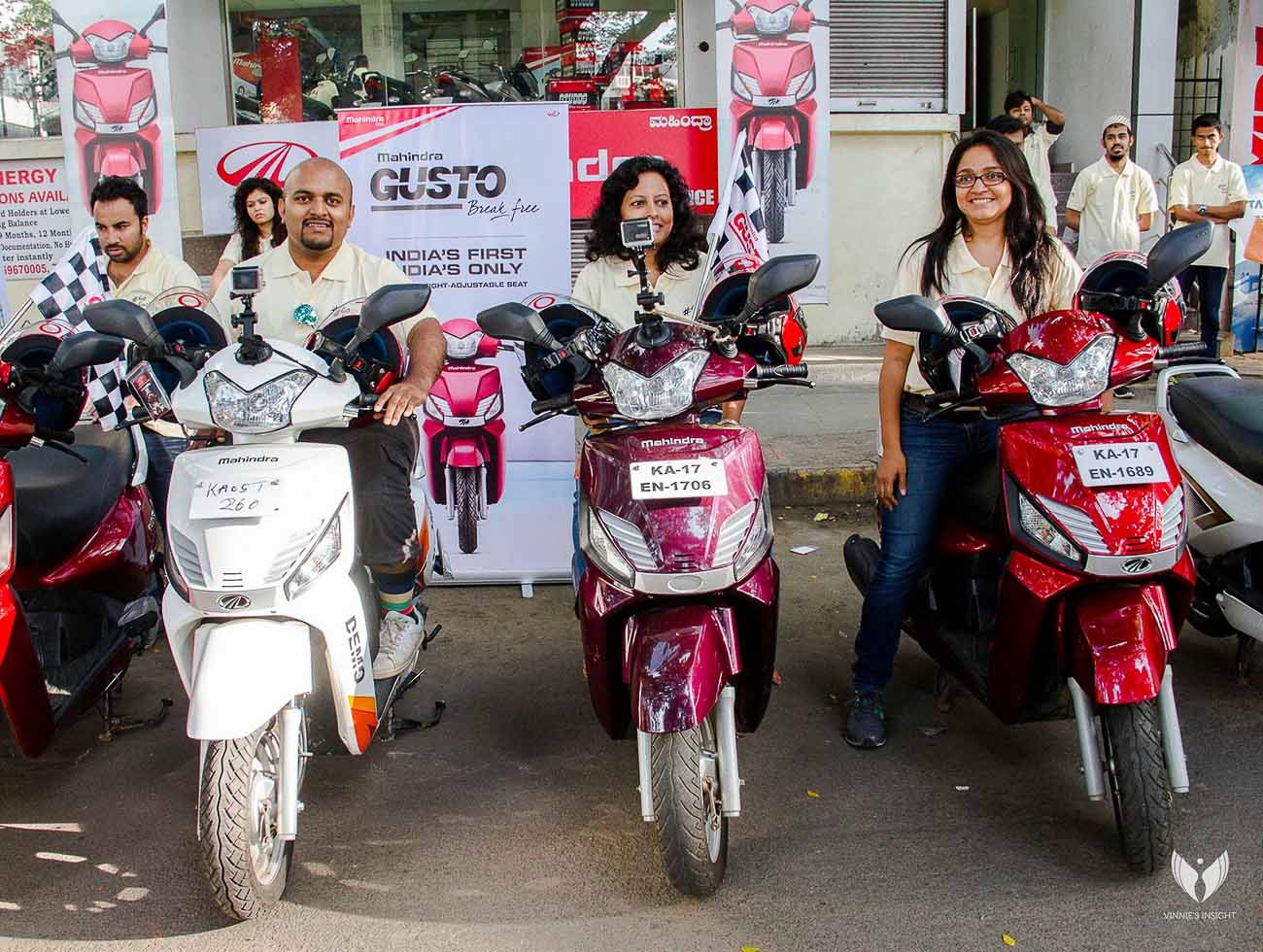 And I could not stop my excitement begin on a Scooter and taking it across nooks and gullies of the city.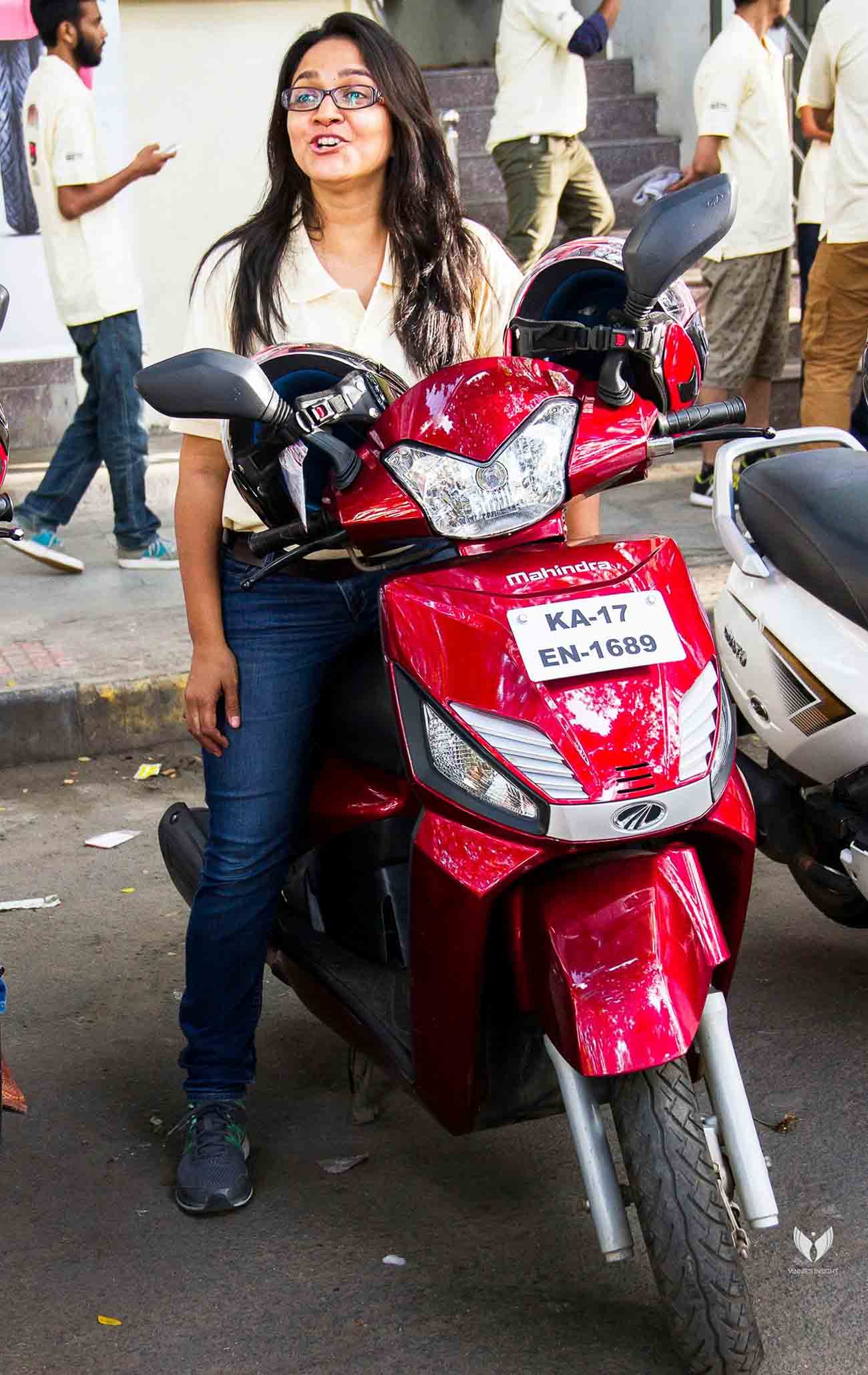 And with Nandita on my pillion I was ready to take her along with me to the very first destination - Vidyarthi Bhavan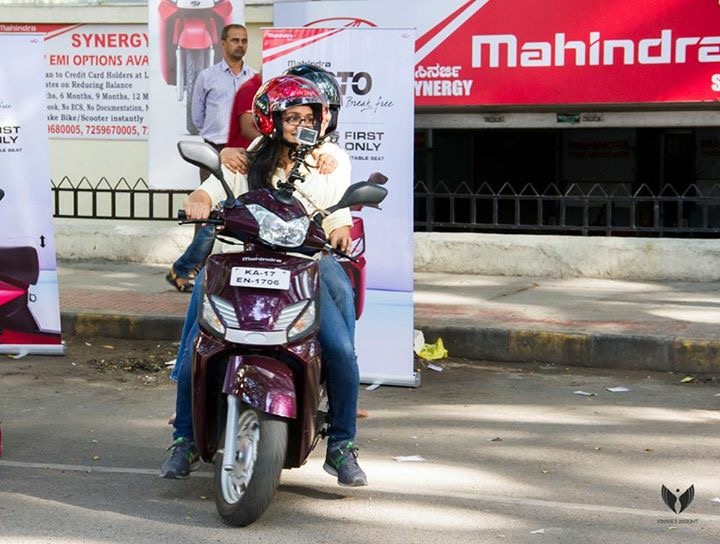 And we reached within minutes got a groupie clicked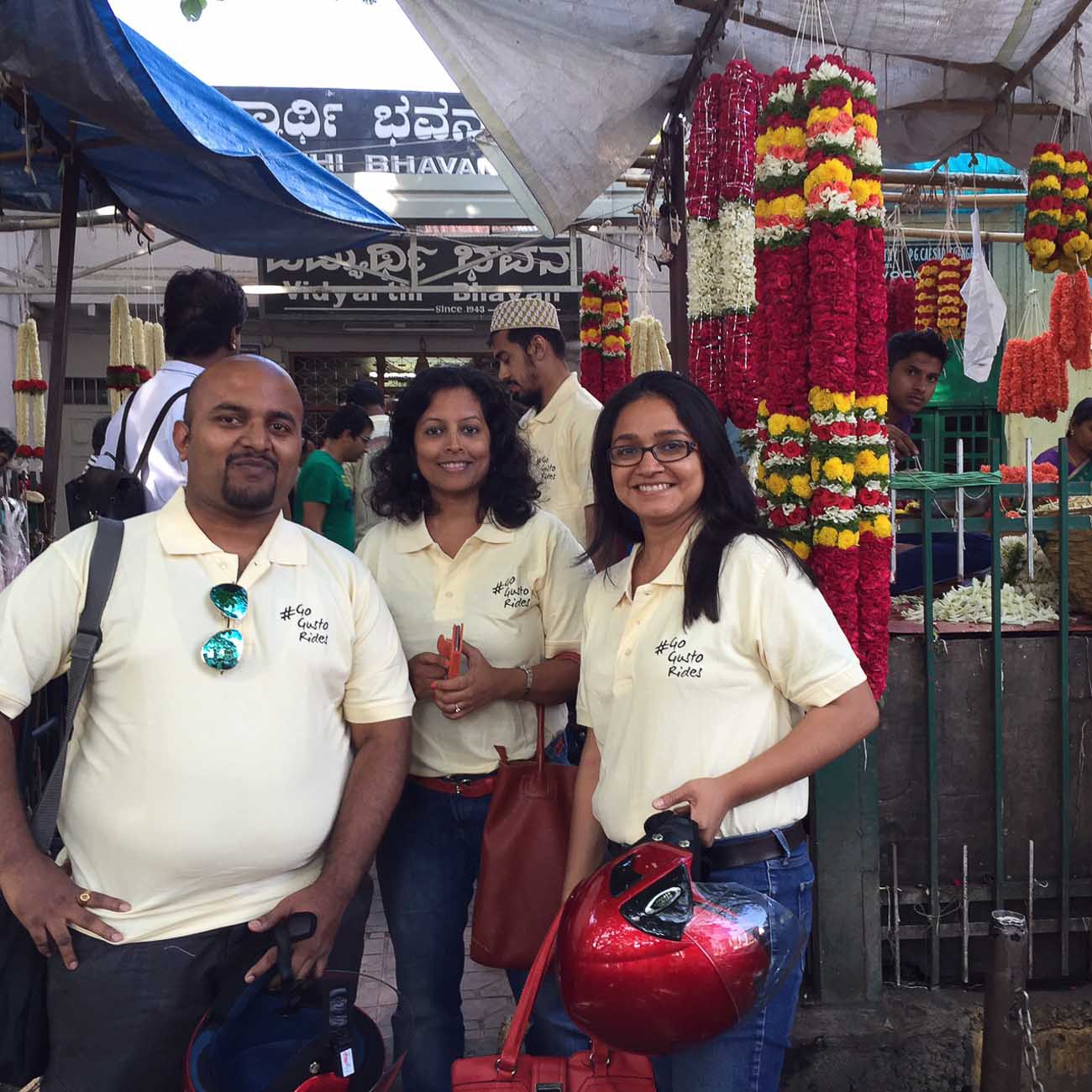 And now the interesting part was waiting for the iconic Masala Dosa at Vidyarthi Bhavan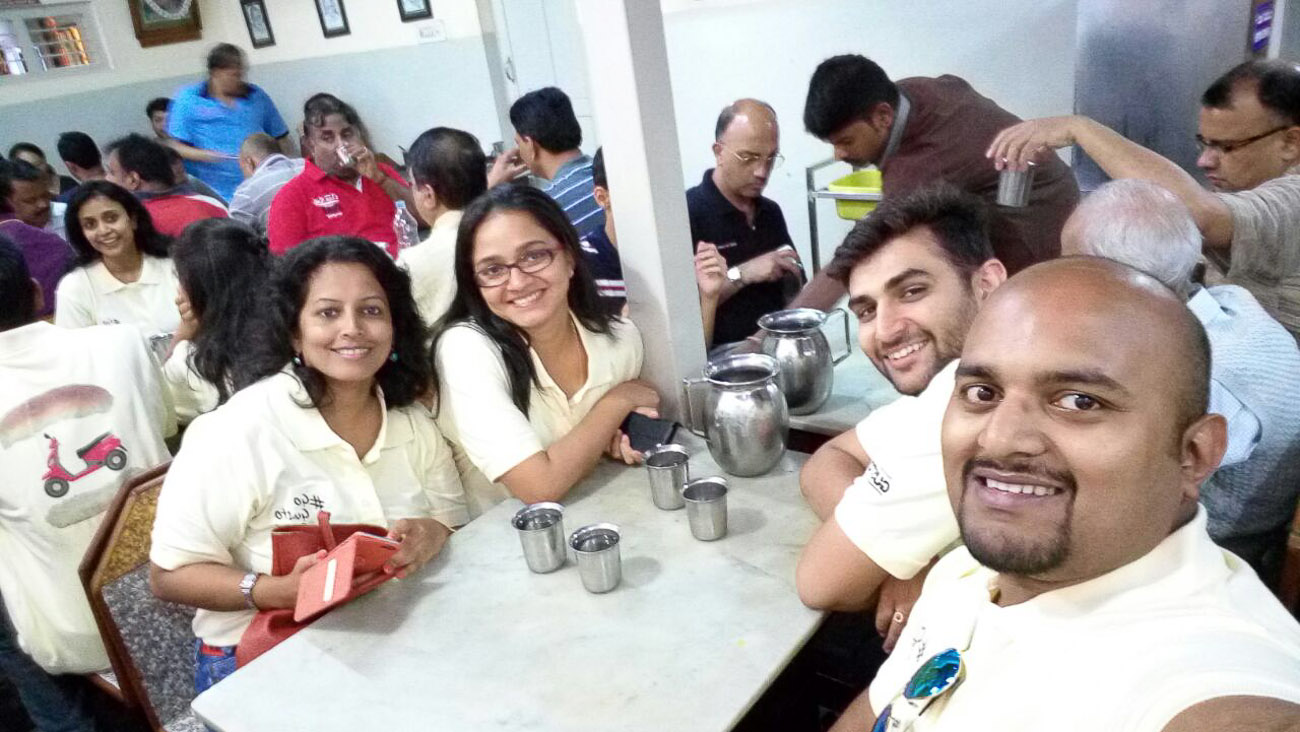 The whole Gusto Scooter ride was just worth the entire trip to reach this place and see the way the waiters carry plates of Dosa in one hand giving it to each table that ordered them.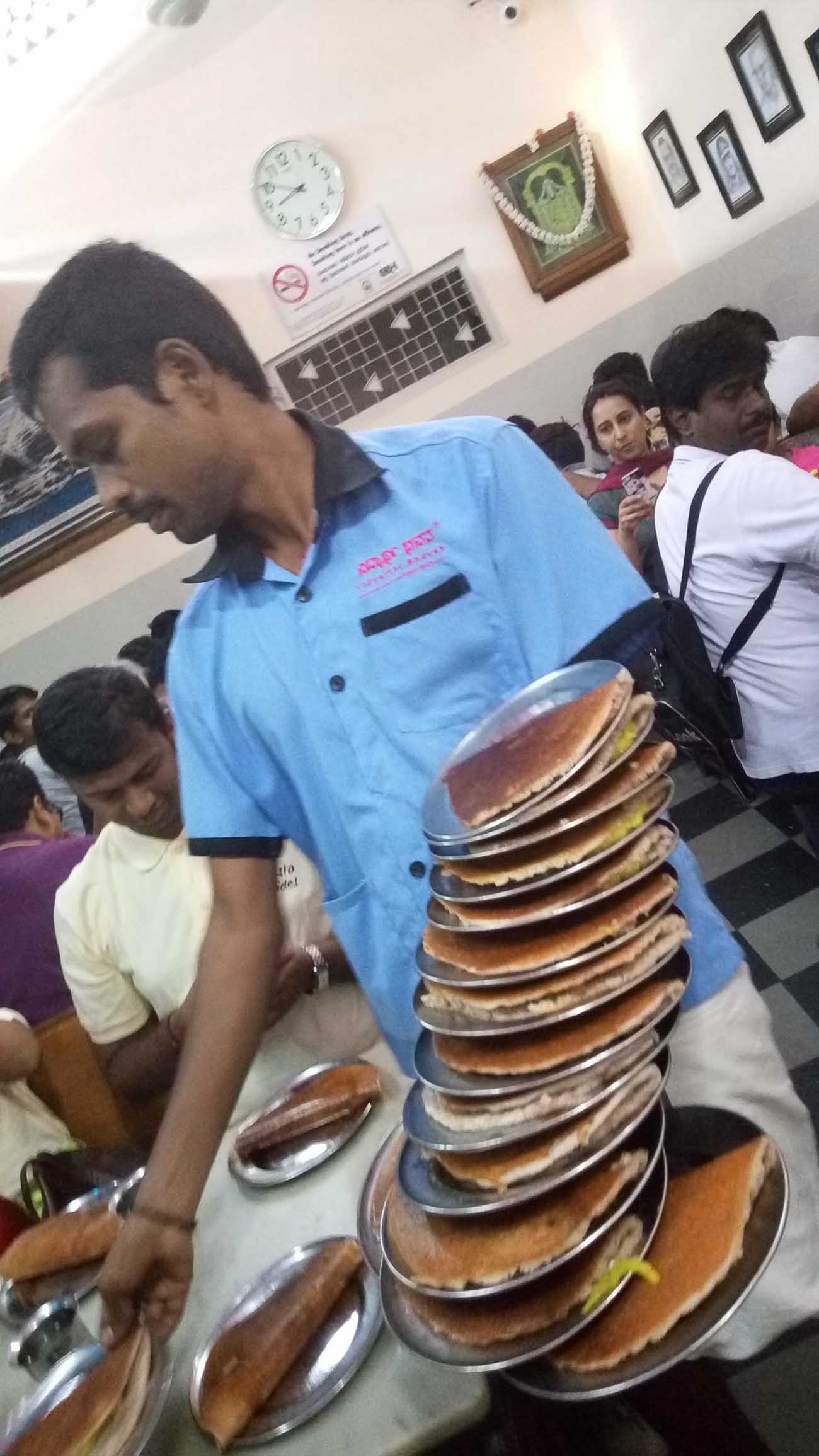 Every time I go to a tiffin place, I never miss to have the Chow Chow Bhaat - which is a combination of Upma and Kesari (Sooji Halwa/Sheera)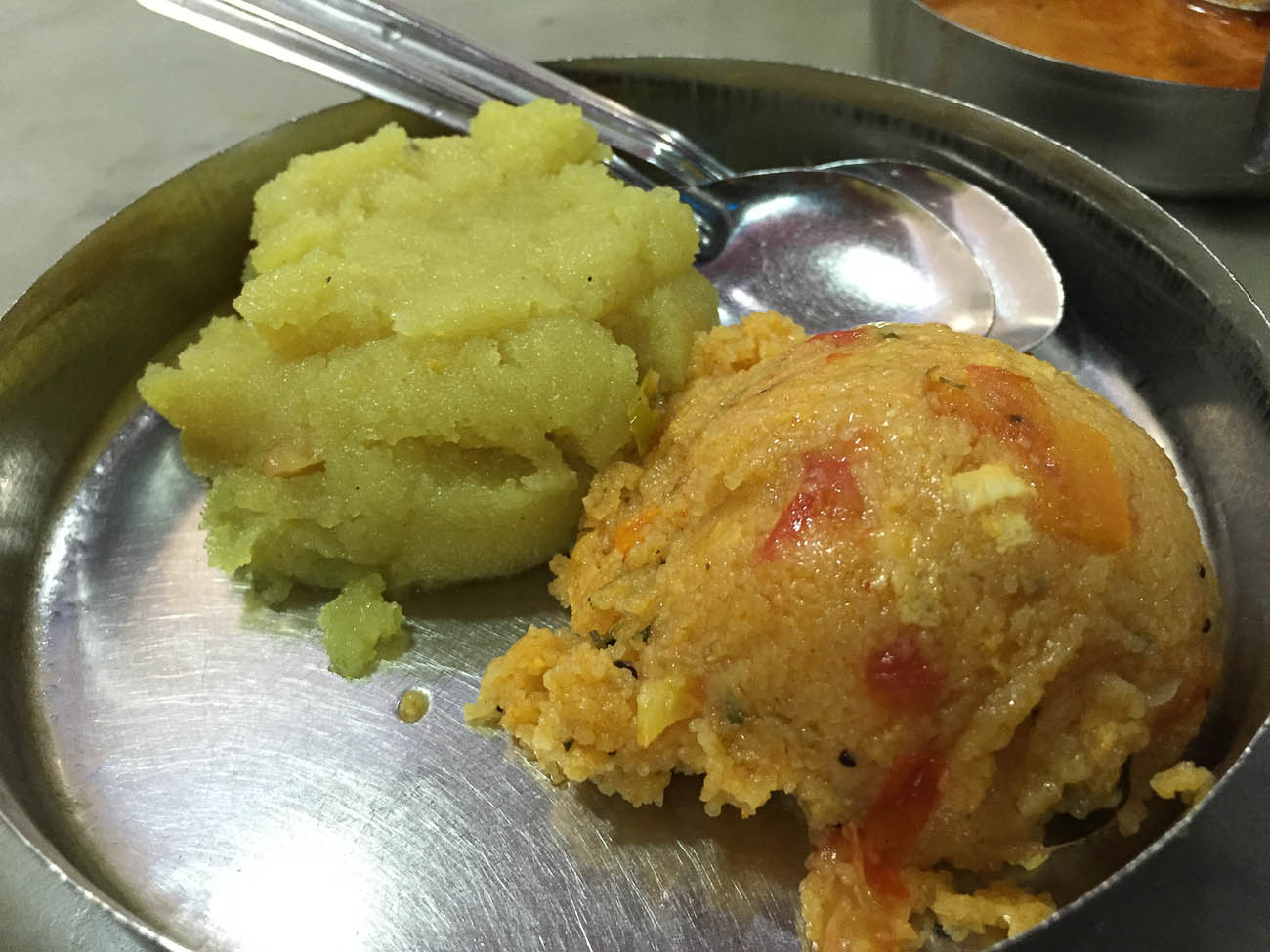 And one has to end it with the iconic Filter Coffee served with froth on the top and in a steel "Tumbler Davra"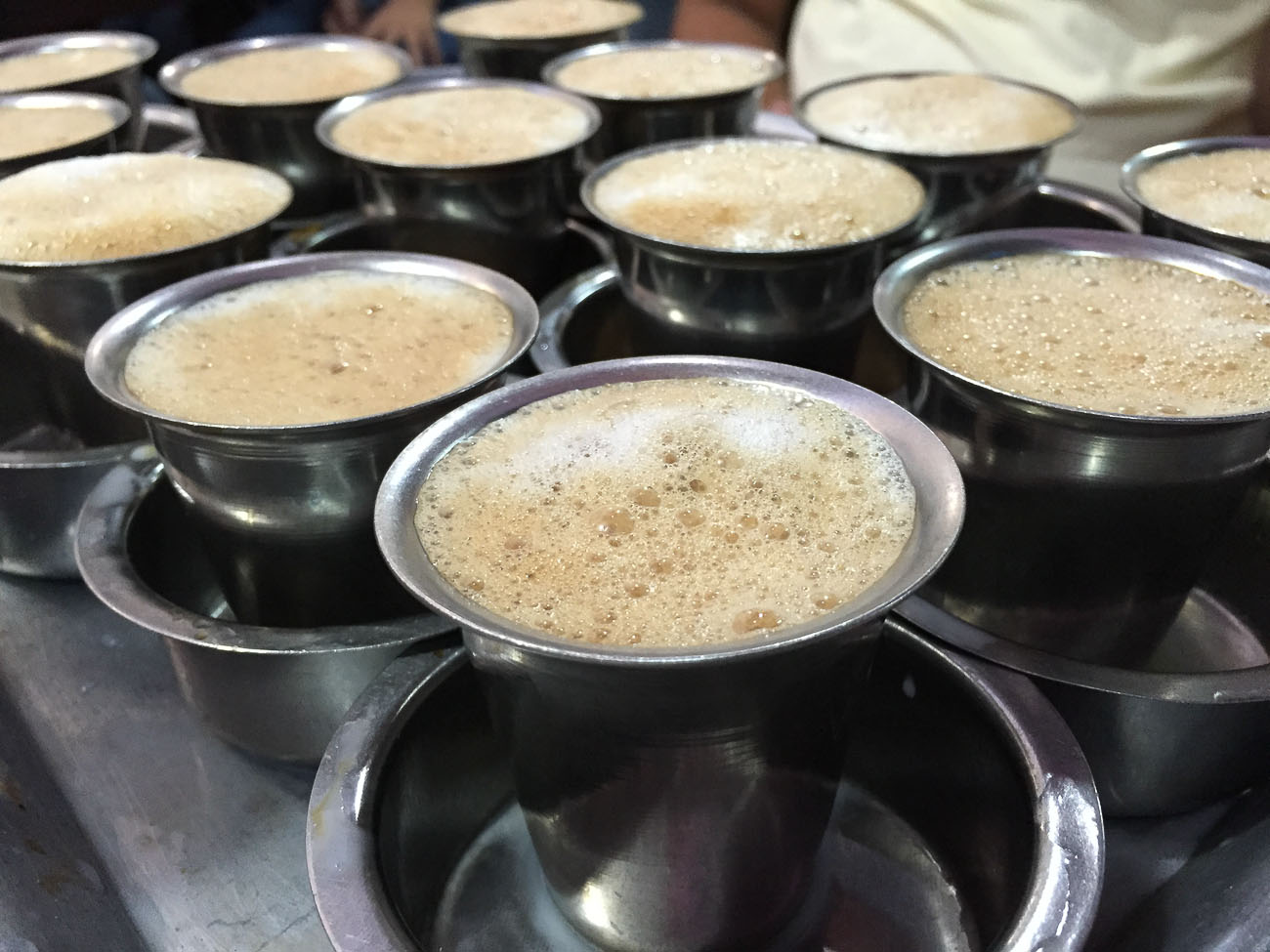 With all the plates wiped clean at Vidyarthi Bhavan , we took a quick Groupie with the entire foodie team that who going on the Mahindra GoGustoRides to the one and only MTR
And When we reached the iconic and historic MTR (Mavalli Tiffin Room) we had to take a pic with the classic tiffin carriers that was used for transporting food :). So much fun it was, more like a weight lifting.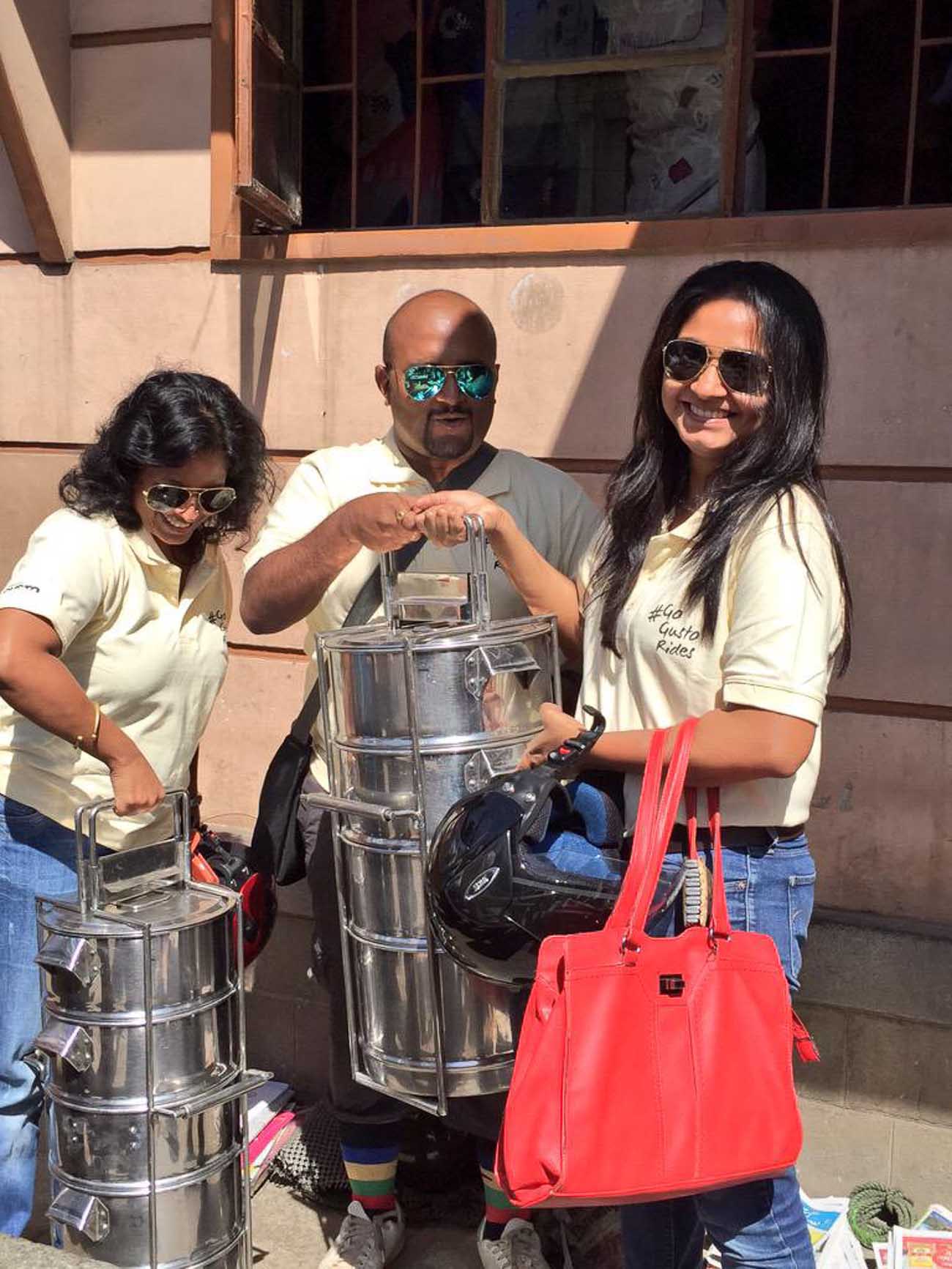 So what do we eat, do we order the same thing? Well we had a different plan of ordering Puliyodharai (Tamarind Rice) and Bisi Belle Bhaat. But to our bad luck, it was still tiffin time and not lunch time. So we decided to order MTR's classic Rava Idlis and....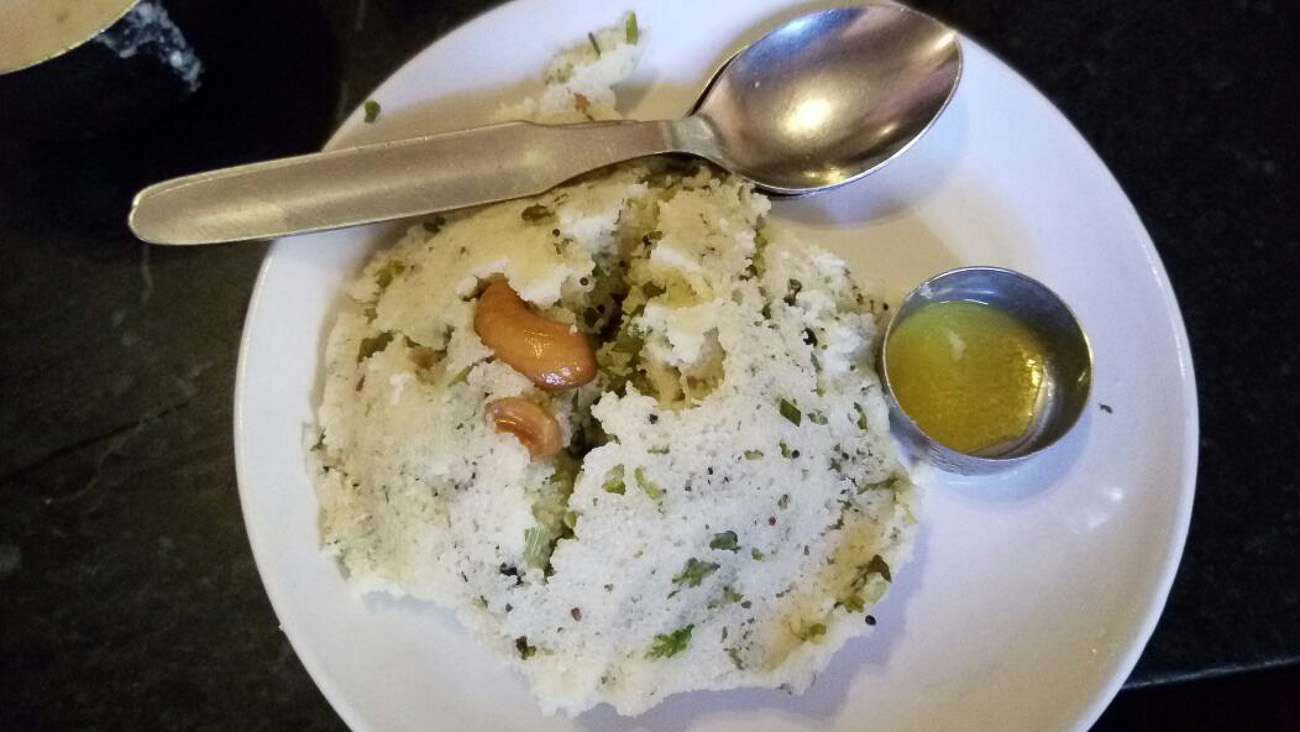 MTR Dosa's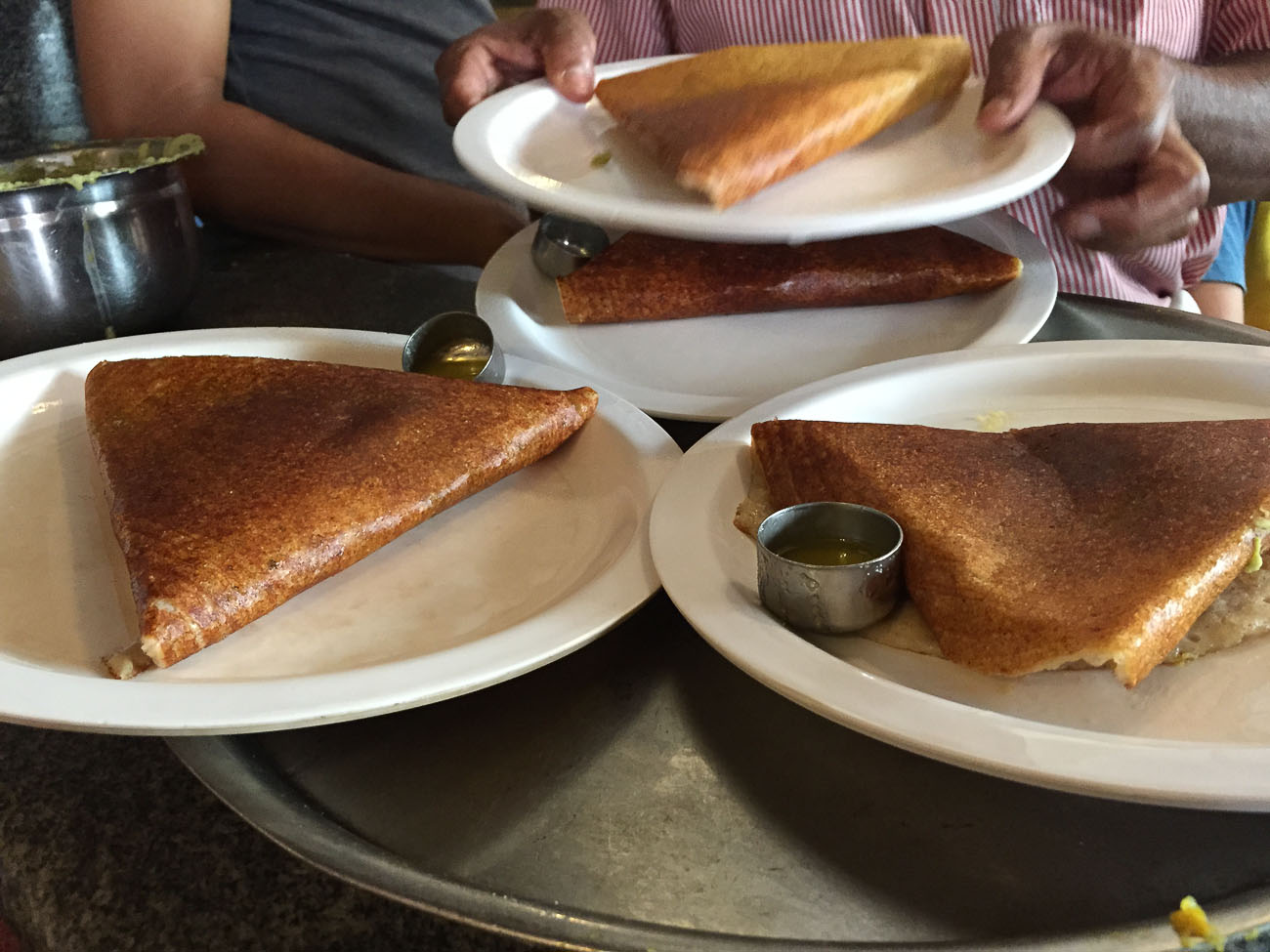 MTR's Pongal - that I loved. I will go back to eat their pongal and may be even try to make it just like them at home - simple loved it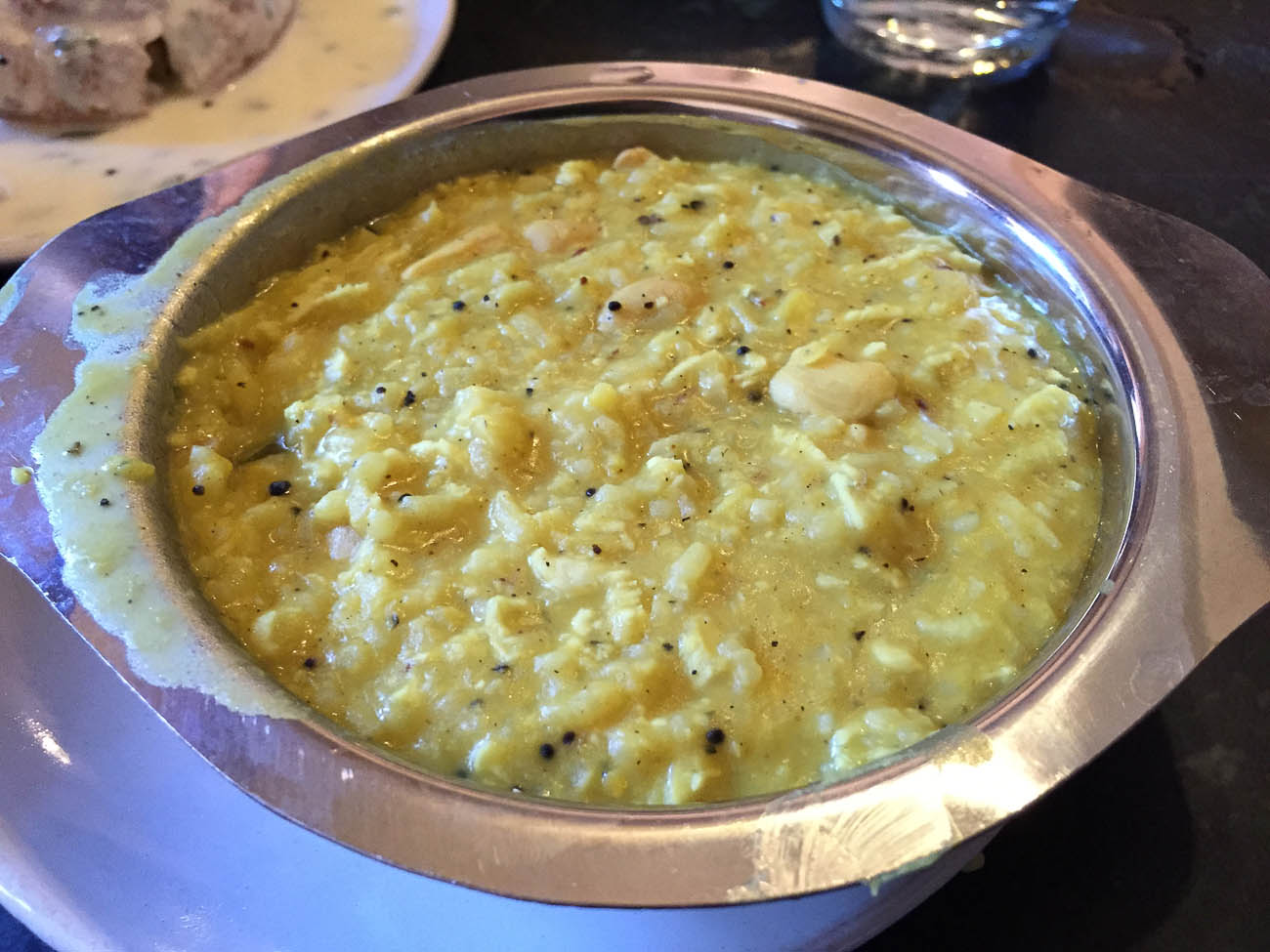 and the MTR's Dahi Vada's - soft vadas, soaked in dahi along with boondi - what a combination.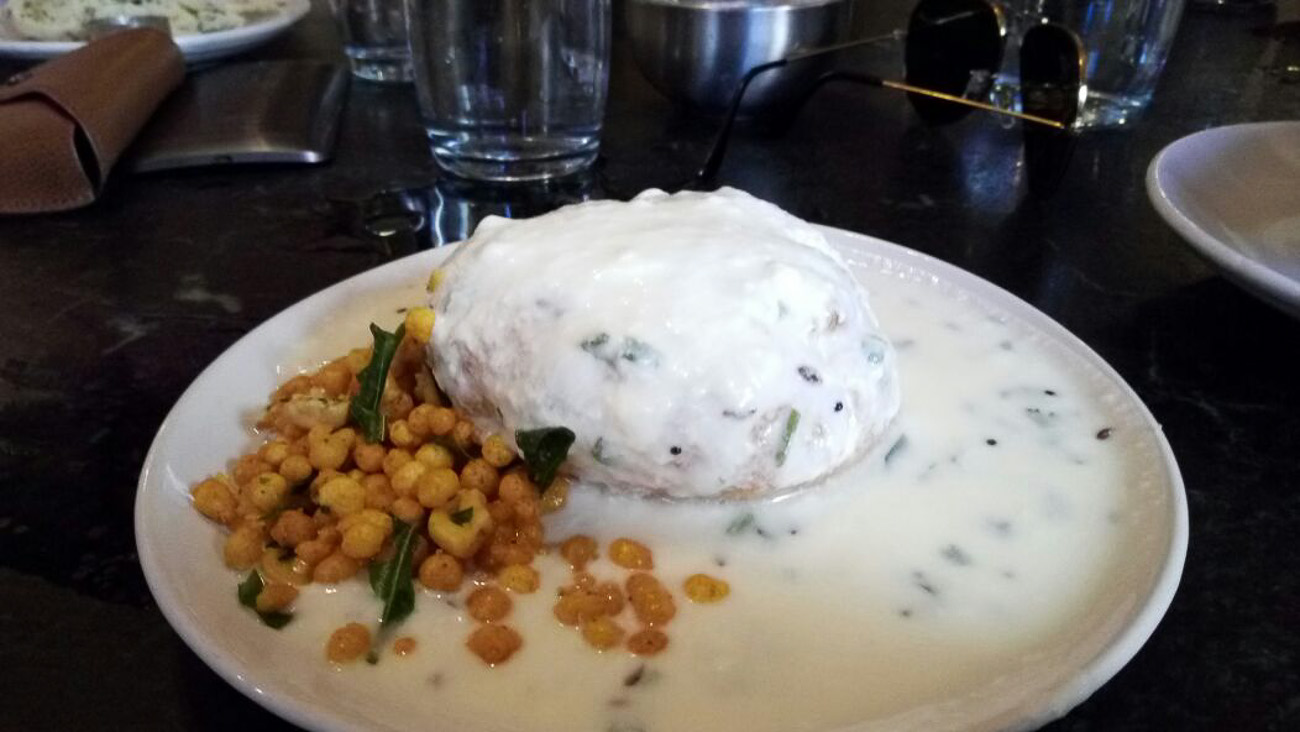 And we managed to wipe things clean and we got back on to our Gustos to proceed to our final destination. The route to HalliMane, was so beautiful, the wind blowing, the shade from the trees, the riders on the Gustos in front of us, all of us in procession to complete the wonderful GoGustoRides. Notice the cameramen in the Innova who painlessly kept filming us through our journeys.
And I simply loved their spirits and was totally inspired.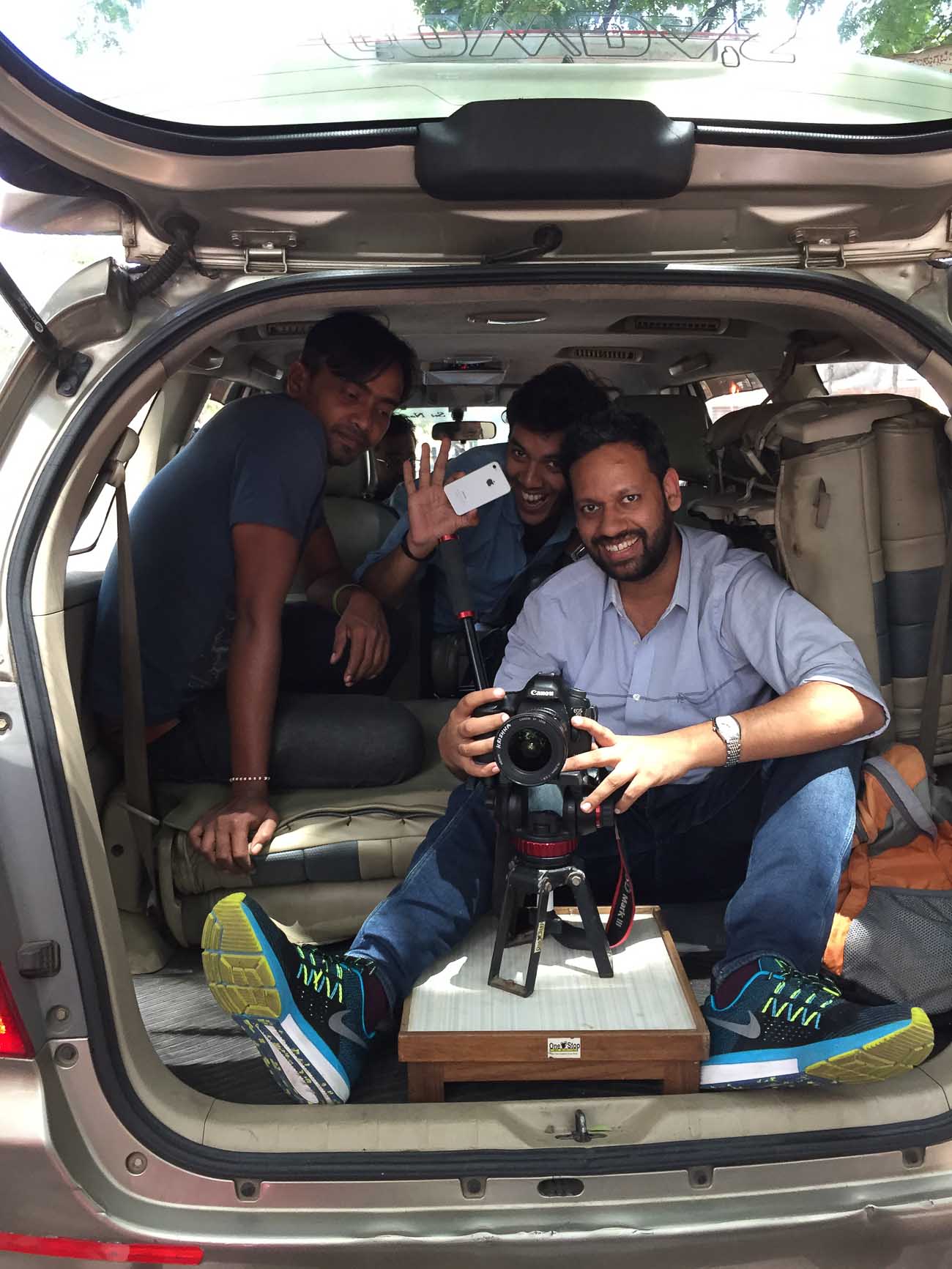 And we reached the final beautiful destination of HalliMane and took a groupie with the Flying cursor team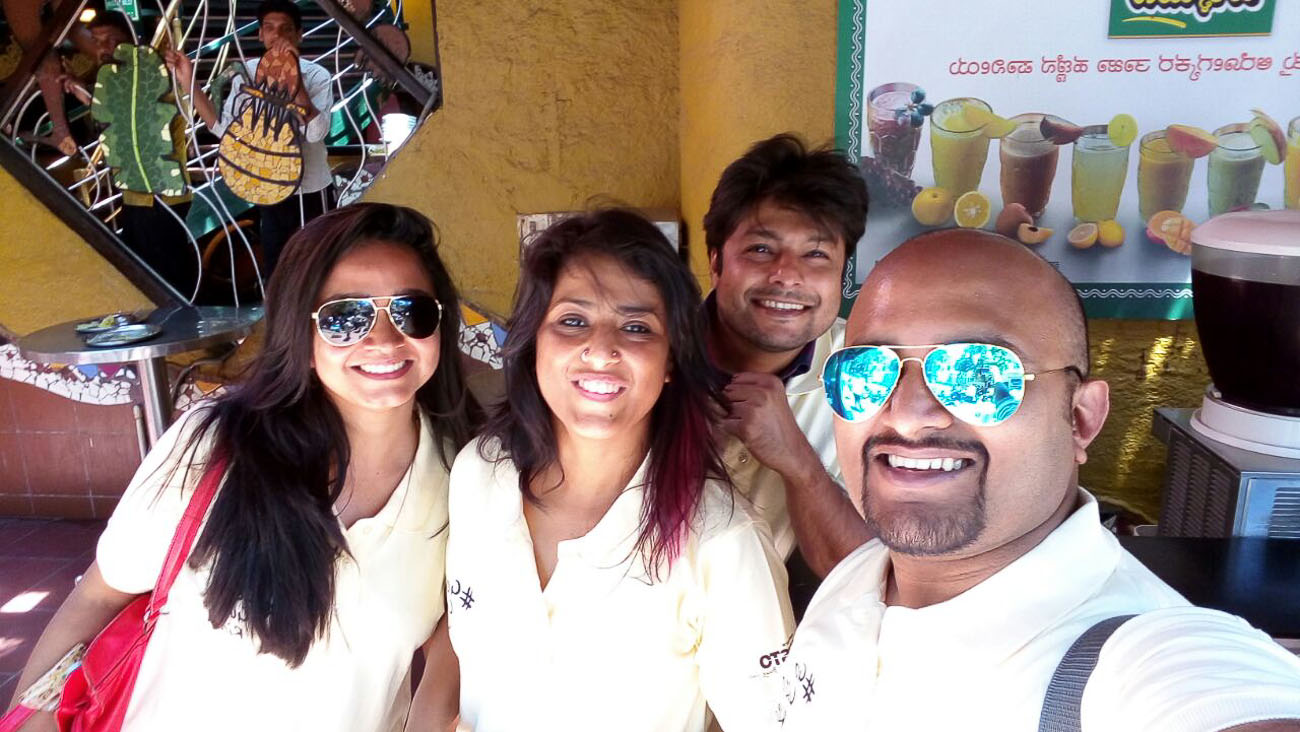 We all drank some juices at Hallimane, although its known for its Akki Roti and many traditional tiffins of Karnataka. The team have all of us a wonderful Hamper of organic foods and we were simply touched. Thanks to the Mahindra Scooters and Flying Cursors brilliant idea, I was able to relive what i did in my childhood on the scooter :)