Making a special breakfast during weekends is always fun. Here is a delicious North Indian breakfast menu idea for the weekend - from Pindi Chana, Ajwain Puri and a comforting Gajar halwa. End it with a Coffee for Chai! Go ahead, get use the recipes below and start cooking a storm in your kitchen.
A very traditional recipe from the North India made from chickpeas that are spicy and tangy packed with flavors from ginger and lemon. The Pindi Chola can with made from either regular white chickpeas or the dark brown variety called the desi chana.Chickpeas make for a very nutritious and healthy diet. It reduces cholesterol, prevents constipation and helps prevent digestive disorders.
If you are looking for more Chickpea curry here are some :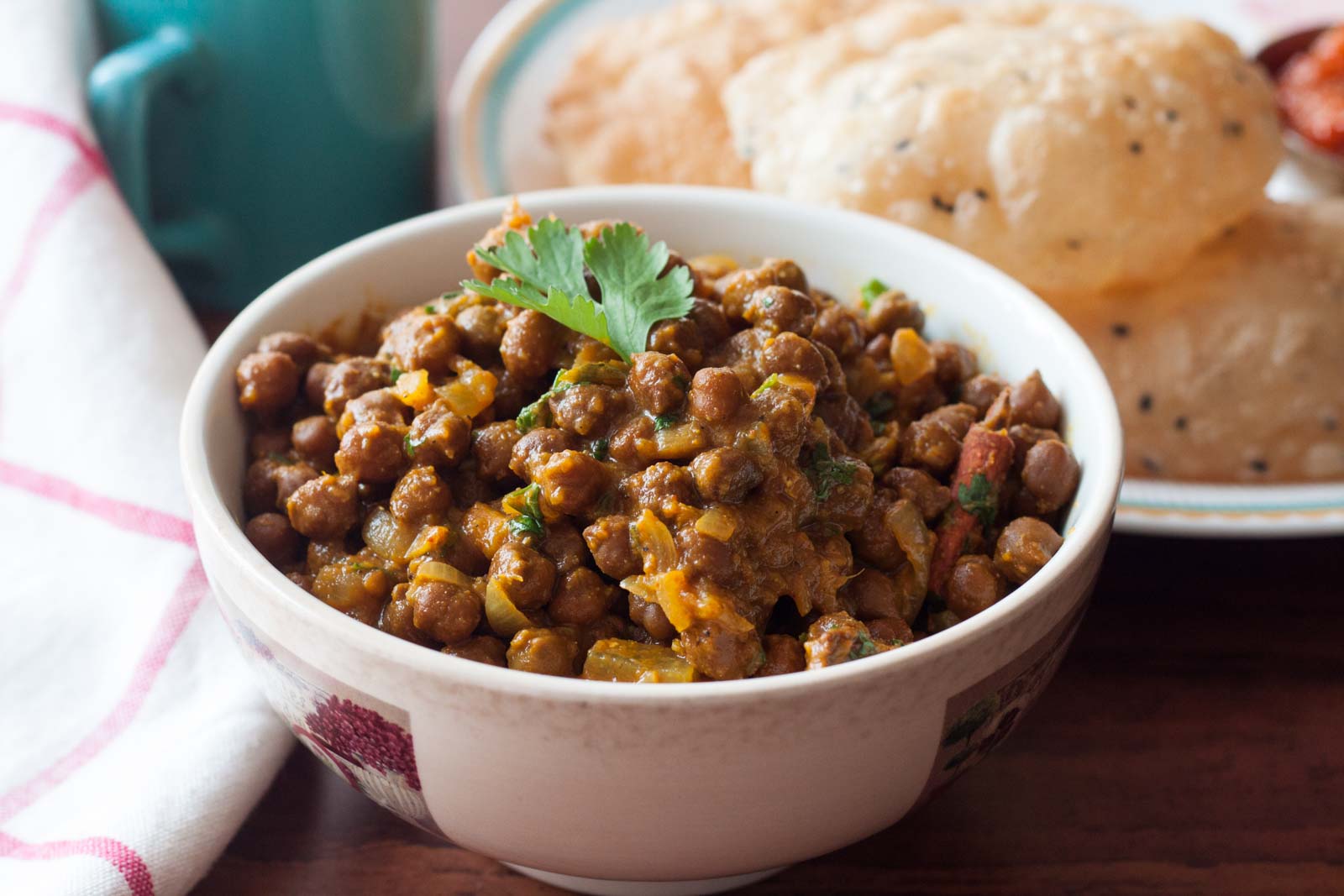 Ajwain Puri Recipe is a very simple Indian unleavened bread which is made from wheat flour and flavoured with a pinch of turmeric and some toasted Ajwain seeds.The bread is deep fried in peanut oil which gives it a crispy and puffed texture. Ajwain seeds have a very distinctive aroma which gives the bread a unique taste.
If you are looking for more Puri recipes, here are some: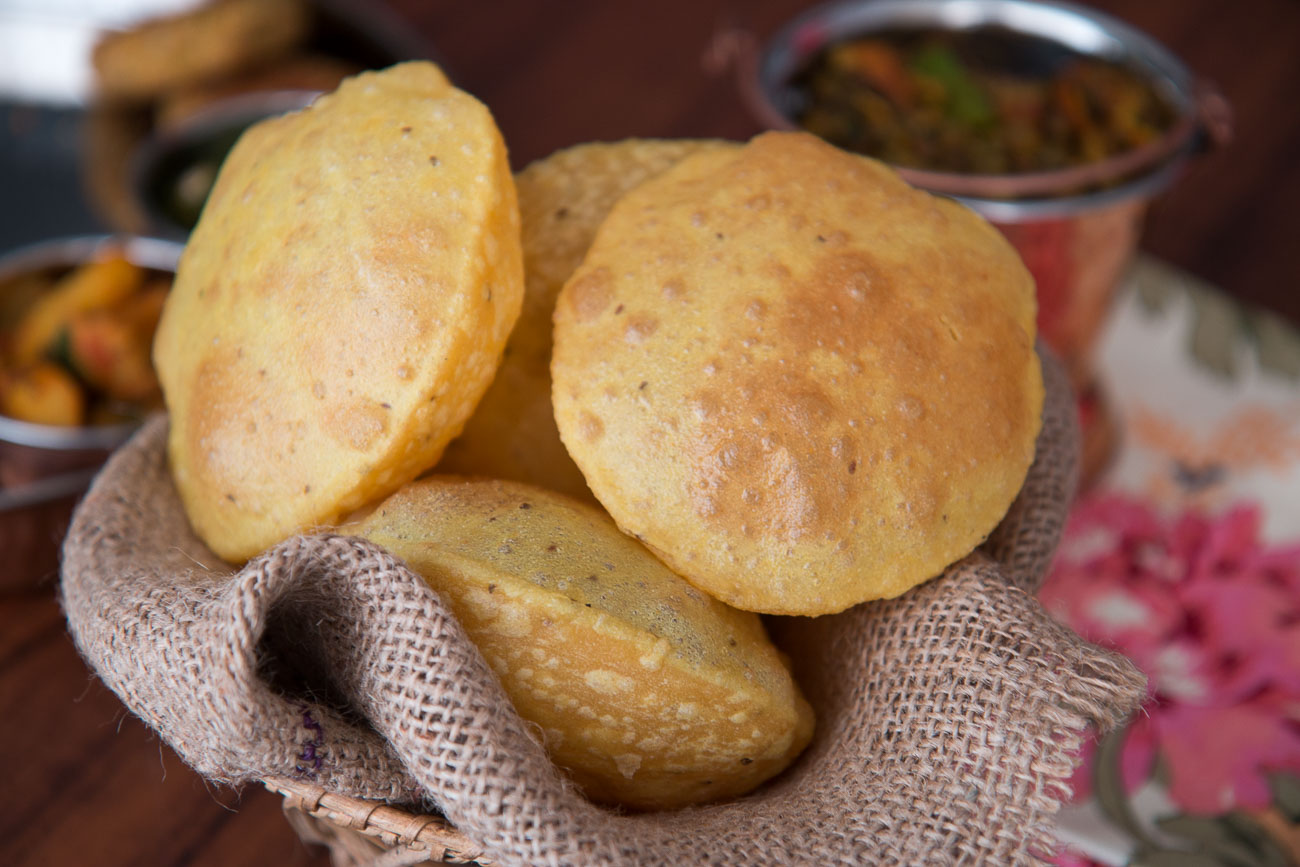 3. Gajar Ka Halwa Recipe (Quick & Easy Indian Carrot Pudding)
A traditional North Indian sweet dish which can be enjoyed either hot or cold. Made with simple ingredients, especially the red variety of carrots popular in North India, this Carrot Pudding is typically enjoyed during winters. However, it can be made with regular carrots too, available year round. Traditionally, this halwa is made using khoya (condensed milk) and ghee, with lots of dry fruits, making this a rich dessert. This recipe calls for reduced fat milk, which gives it a lighter feel, keeping its classic comforting texture and consistency.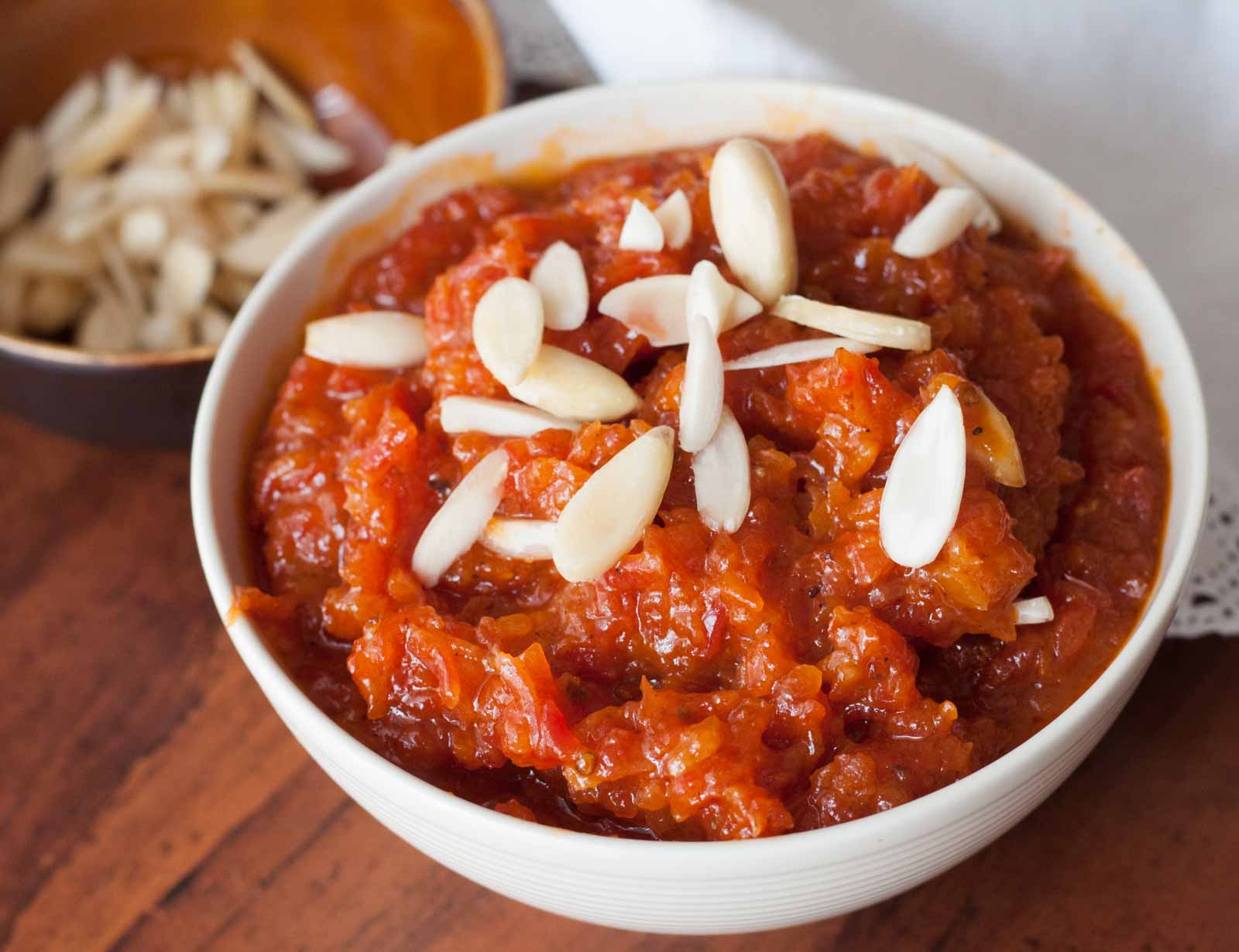 4. Punjabi Style Espresso Coffee Recipe
Espresso is a coffee which is prepared by forcing a small amount of boiling water under pressure. It usually has more caffeine compared to the ordinary coffee. The texture is also more creamy and at time Espresso is served with a cream topping.