Everyday is a new beginning to a new meal. Do not worry of having the same old routine for the day as you can make it interesting by adding an extra bit of love and caring to the everyday meal that you pack for your office. You can make it healthy too as it is very important to check what goes into your everyday meals.
We can have a great source of Iron from Greens, that is the reason we have made a Sambar which is made of Drumstick and Fenugreek Leaves. This delicious Sambar is paired with Cabbage Poriyal and Steamed Rice which makes it a great combination to end your lunch meal perfectly. There is no rush or chaos to prepare these two dishes before you leave to office. At the same time your healthy diet is also monitored.
The delicious Lunch Box Meal Consist :
1. Murungakkai Vendhaya Keerai Sambar Recipe
Murungakkai Vendhaya Keerai Sambar Recipe (Drumstick and Fenugreek Greens Sambar), has a healthy mix of greens and vegetable to make it a complete meal. Drumstick and fenugreek greens are both known to purify the blood and lowering the cholesterol.
If you like this recipe, you can also try other Sambar Recipes such as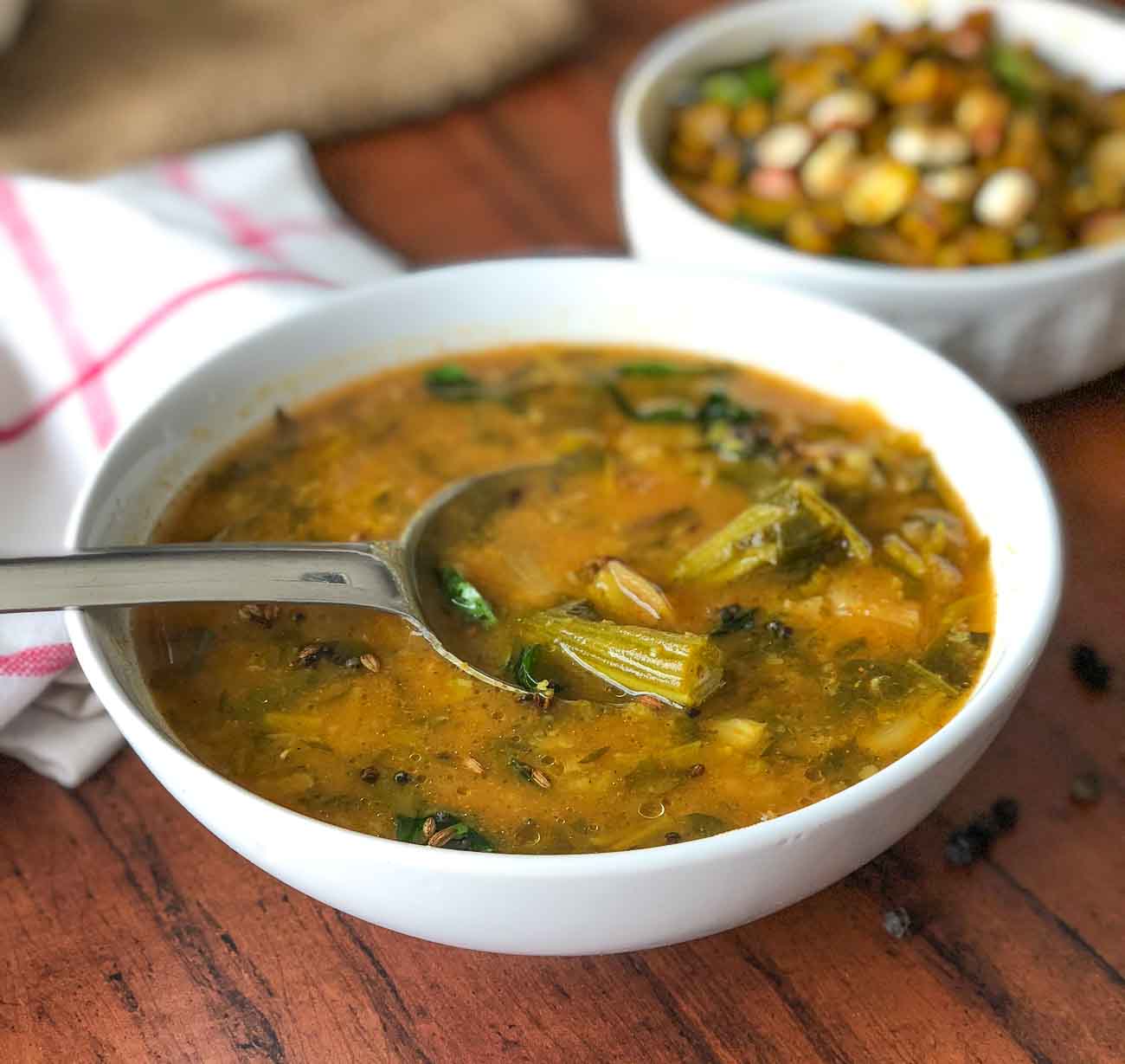 The Muttaikose (Cabbage) Poriyal Recipe is a very traditional South Indian dry vegetable made from cabbage. The Cabbage that is also called as Muttaikose in tamil is power cooked with a very simple seasoning if mustard seeds, curry leaves, salt and freshly grated coconut. At home we simply love the fresh flavors of the vegetable when we add the least amount of spices.
If you like this recipe, you can also try other Thoran recipes such as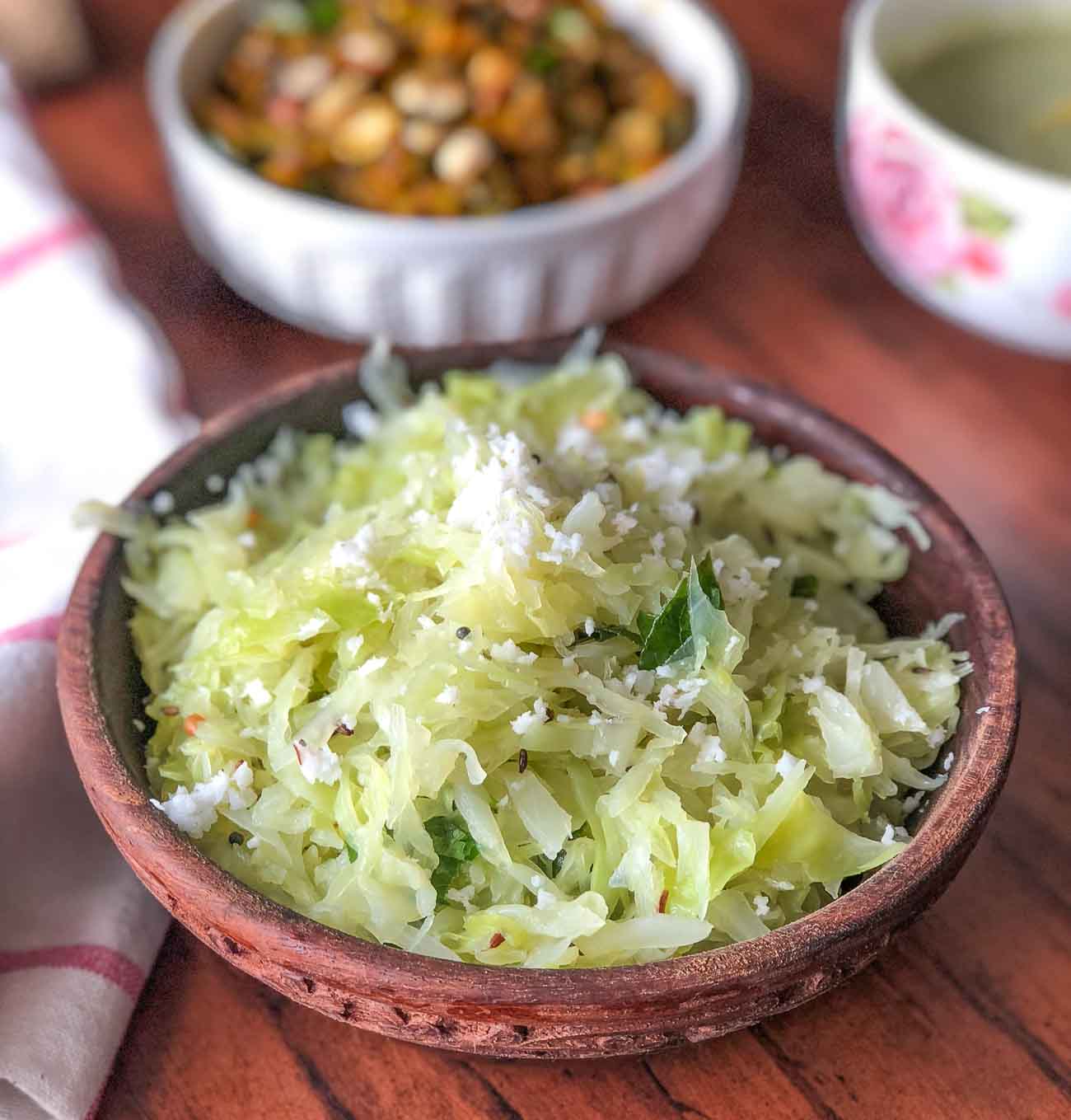 Simple and easy to make, this Steamed Rice tastes great with any type of Sambar and Poriyal. Here, we are serving it with Murungakkai Vendhaya Keerai Sambar and Muttaikose (Cabbage) Poriyal. Try this combination and we are sure you will make it again and again.