Spiced Whole Wheat Carrot Cake Recipe
A cake recipe that you and your kids will simply love, packed with flavors from cinnamon and ginger this spiced carrot cake is made with Nutralite classic spread making it not just tasty but healthy as well. Serve it along with a warm glass of milk as a dessert or even as a evening snack on weekends.
In association with Nutralite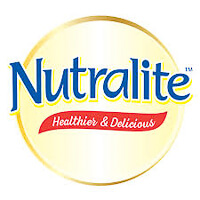 Archana Doshi
On

Tuesday, 02 February 2016 00:20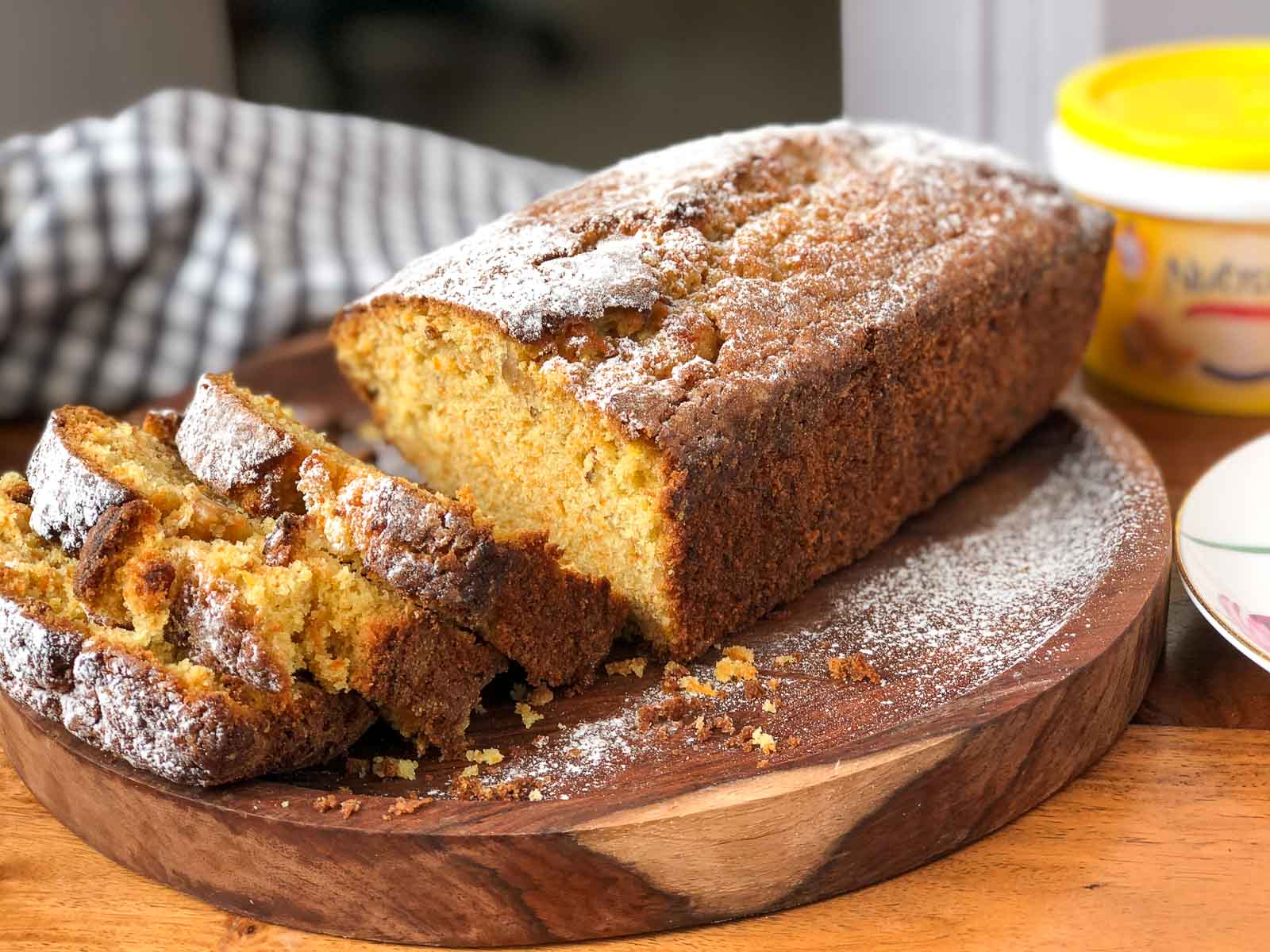 The Spiced Whole Wheat Carrot Cake makes a great tea time snack that is made with a combination of freshly grated carrots and gets its flavors from freshly ground spices. You can omit the spices if you are not particularly fond of them or your children don't like them.
I have used Nutralite Classic Spread to make the carrot cake. It not just adds a great taste but also but also enriched with Omega 3 and has 0% cholesterol making it healthy option for a cake too.
Serve the Spiced Whole Wheat Carrot Cake as a tea time snack or even pack them into a snack box for kids school box.
If you like tea time cakes, then you must try
Ingredients
2 cups

Whole Wheat Flour

2 teaspoons

Cinnamon Powder (Dalchini)

1 teaspoon

Dry ginger powder

1/2 teaspoon

Salt

2 teaspoons

Baking powder

1 cup

Sugar

1/2 cup

Nutralite Classic Spread

3

Whole Eggs

1/4 cup

Milk

2 cups

Carrots (Gajjar)

, grated
1/4 cup

Walnuts

, chopped
2 tablespoons

Icing Sugar

, for dusting
How to make Spiced Whole Wheat Carrot Cake Recipe
To begin making the Spiced Whole Wheat Carrot Cake, first preheat oven 180 C. Grease and flour a 9-inch springform pan or a bread loaf pan or a Bundt pan.

Keep aside. Mix the flour, baking powder, salt, cinnamon, ginger and keep aside.

In a large bowl or the bowl of the stand mixer add the nutralite classic, sugar and eggs and beat them until light and fluffy. Add the milk and beat it into the egg mixture.

Gradually add in the flour mixture and the carrots and beat until well combined. Fold in the walnuts and spoon the Spiced Whole Wheat Carrot Cake batter and place it to bake in the preheated oven.

Bake the Spiced Whole Wheat Carrot Cake for about 35 to 40 minutes or until when a tester inserted in the center of the cake comes out clean. Once the Spiced Whole Wheat Carrot Cake is baked, remove from the oven.

Allow the Spiced Whole Wheat Carrot Cake to cool for a little bit and serve.

Serve the Spiced Whole Wheat Carrot Cake warm along with a cup of chai, pack it into a kid's lunch box or even along with glass milk for breakfast.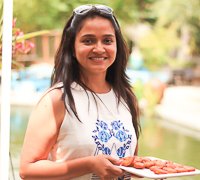 Archana Doshi is the founder of Archana's Kitchen. Archana launched Archana's Kitchen in 2007 as a way to keep track of her and family's recipes, and along the way grew it into one of the most popular cooking websites in the world. Archana is dedicated to helping home cooks be successful in the kitchen. Archana says "I hope you enjoy cooking recipes from my website where the sole effort is to make cooking simple for you. When you try out one of our recipes, we are longing to hear back from you. Do take your time to come back and share your comments, as your feedback means a lot to me"