Are you confused about what to make for your brunch this coming weekend? Something which is easy to make and is different from our regular food. Well, your query is answered. You can make this delicious Non veg wraps which is filled with the scrumptious chicken or fish and is flavoured with different sauces and spices. You can also make these delicious and mouth watering wraps for your lunch and pack it in your and your kid's lunch box. These are also good to make for birthday or pot luck parties.
There are many options available for vegetarians where they can make wraps with different vegetable combinations or using Paneer/ Tofu. On the other side, for non vegetarians, there are wraps from mutton wraps, chicken wraps or other sea food wraps. You can add an extra taste to these wraps by marinating chicken, fish or mutton with different spices and then filling them in the wraps with different combination of sauce. For the base, you can use tortillas, pita bread or any Indian bread. Here, we have lined up some non vegetarian wraps which you can make for your house parties.
Mexican Low Fat Fish Wraps makes a delicious snack which is filled with scrumptious Basa fish fillets. These wraps are made with tomato and onion salsa and yogurt sauce. Addition of salsa makes these wraps lip-smacking delicious. You can serve this dish to children too. This dish is mildly spiced with black pepper and green chilli. But the addition of lemon juice and yogurt adds a tangy taste to it.
Chicken Ranch Wraps is an easy wrap recipe which you can even pack for your lunch box or can make it with your evening tea. Combine ranch dressing, chicken, veggies, lettuce, and tortilla wraps to make this delicious recipe. This is a very delicious wrap and we are sure your kids will love it.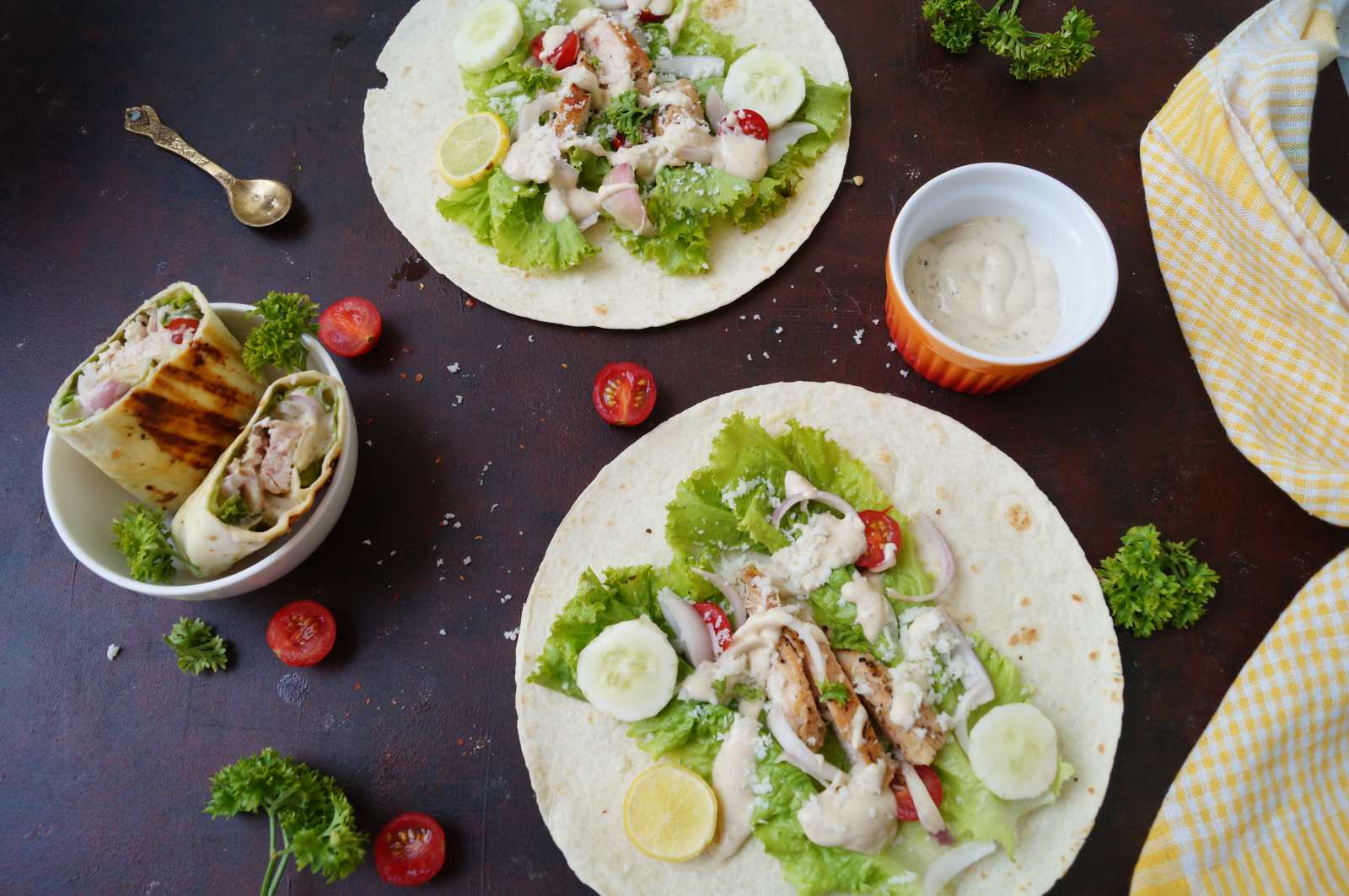 Chicken Tikka Wrap Recipes is a delicious snack that can be had for your lunch as well. The snack is very healthy as the chicken pieces are grilled with less oil and will provide you with enough protein for your diet. You can make use of pita bread or normal Tawa Paratha for the wrap and stuff it with vegetables like fresh tomatoes, pickled onions and lettuce leaves for the extra crunch.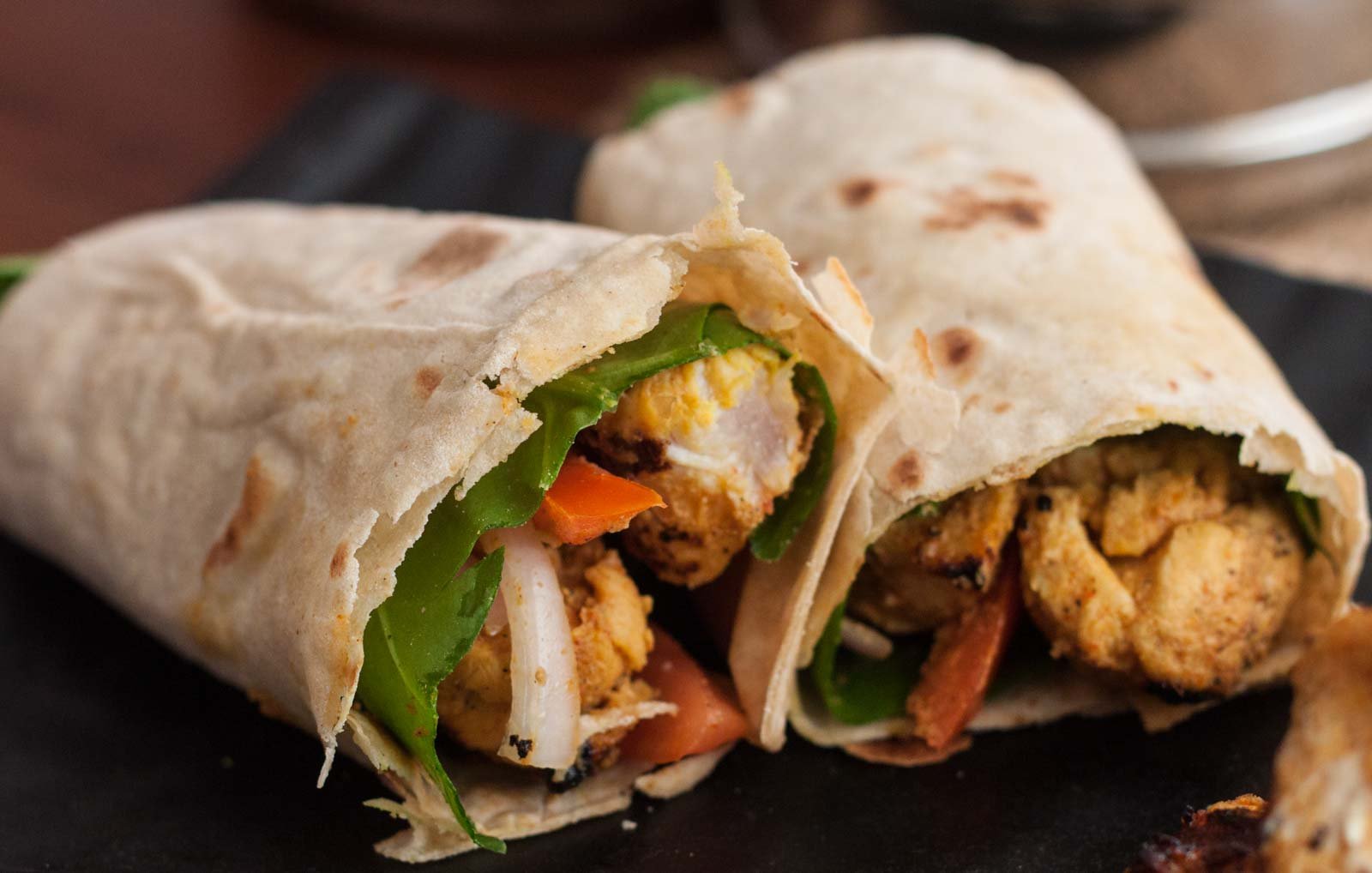 Hariyali Chicken Tikka Wrap Recipe is a delicious snack or quick lunch box pack for your kids. The roll has a coriander and mint flavored chicken pieces with sliced onions and mustard sauce spread over a thin whole wheat Indian bread. The snack is also a high protein rich snack as the chicken pieces are cooked over grill pan with less oil. You are free to add other vegetables like grated and pickled carrot, onions and tomato for an extra crunch in the roll.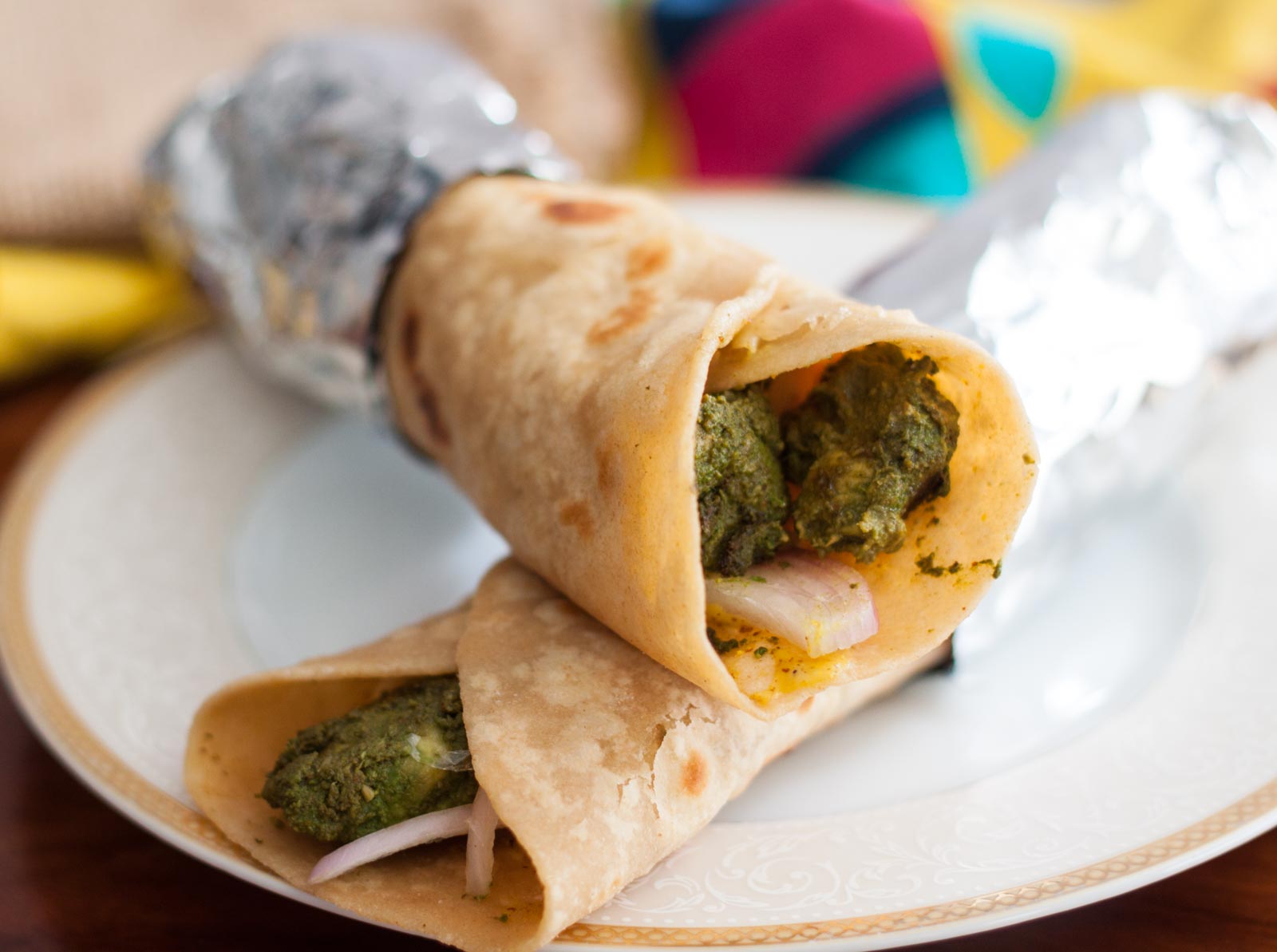 Want to try something different? Well, then you should try this Recheado Chicken Naan wrap. Its very simple to prepare, where chicken is marinated in Recheado masala and cooked to perfection. Homemade naans are then wrapped with it and served.