Upma is an all time favourite of the South Indians. But in Andhra they make a special Upma from moong dal to create a delicious breakfast.South Indian Breakfast are most favourite among the Indians.At Archana's kitchen we constantly try to provide a healthy element in your everyday cooking, since breakfast is the most important meal of the day we have tried to incorporate ingredients that are healthy and wholesome.
In today's meal plate we have a high protein rich diet made from moong dal, the dal is soaked and ground first, later it is steamed and crumbled to get a the crumbly texture like semolina. It is then flavoured with Indian spices, the upma is one of the favourite among Andhra Pradesh. It served along with a Zucchini thogayal that is rich and tasty and goes really well with upma. We have then served it along with freshly cut guava and some tea to go along with it.
The Breakfast Meal Plate consist of :
1. Hesarukaalu Upittu Recipe (Moong Dal Upma)
unique upma recipe is made from soaked split moong lentils. This protein rich recipe has bursting fresh lemony-zingy flavours, and a great diabetic friendly recipe as well. If you are looking for more upma recipes here are some :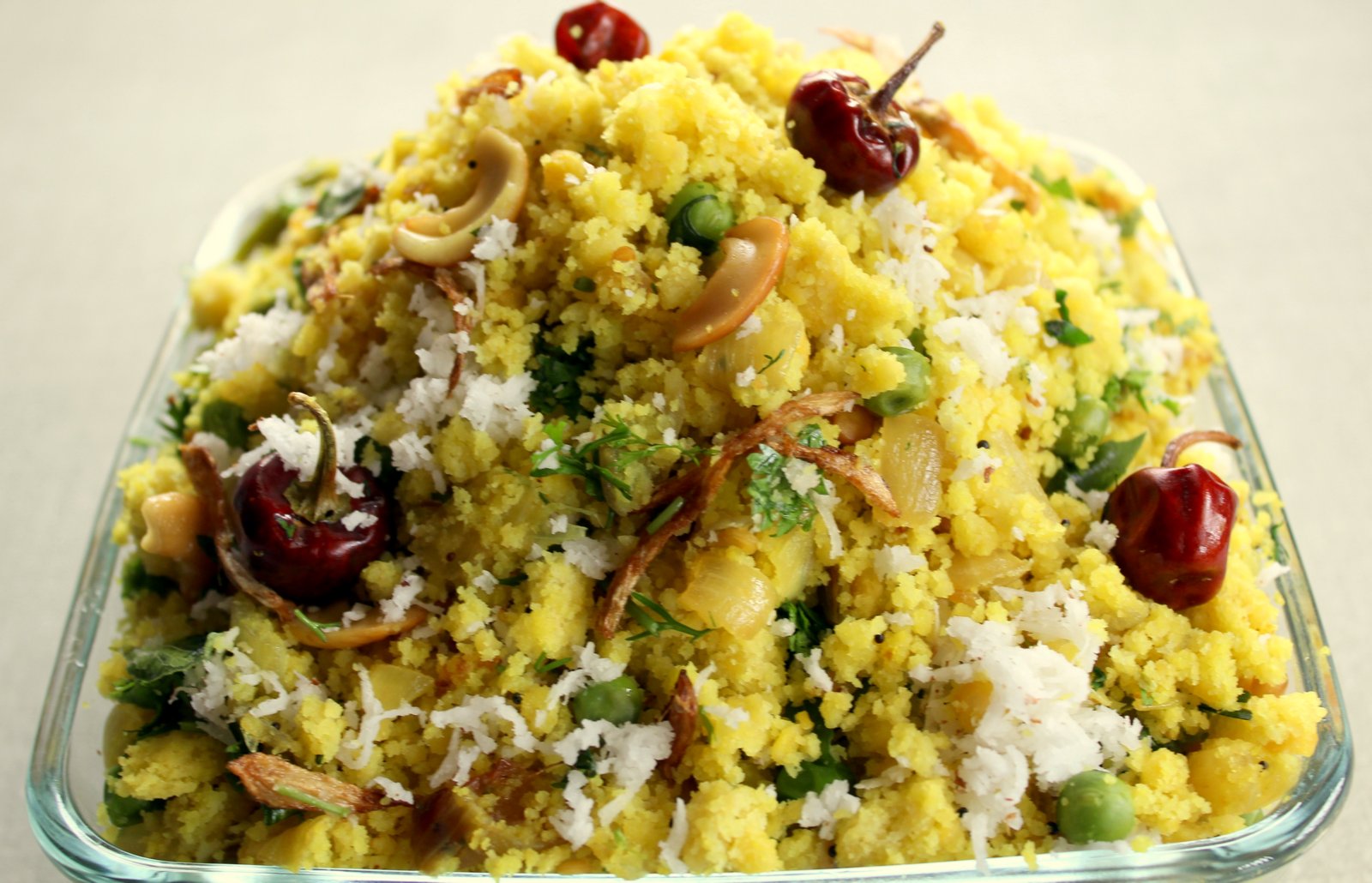 2. Zucchini Thogayal (Tangy and Spicy Zucchini Chutney)
Zucchini Chutney or Thogayal is a delicacy in almost every South Indian household. The thogayal recipe is made with roasted ingredients urad dal, red chilies, and curry leaves when ground along with tamarind into a paste along with the zucchini gives a fresh aroma which makes it simply delicious.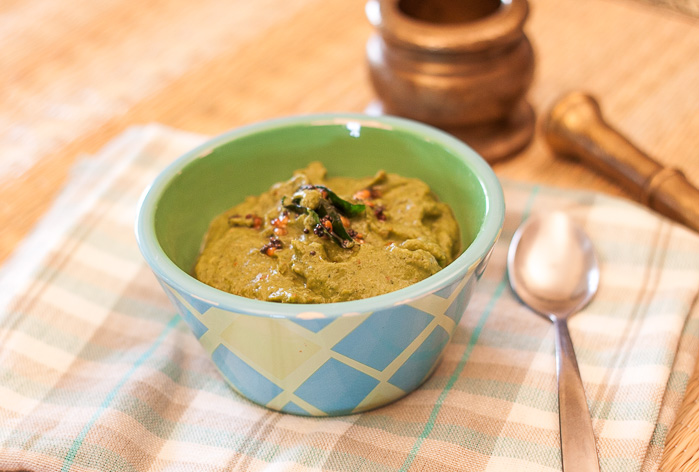 3. Fruit Bowl
We have added Guava which is rich in Vitamin C and also very good for Diabetics. You are free to add in any seasonal fruits of your choice.