How to Make Tutty Fruity Recipe

Roop
On

Monday, 09 May 2016 12:39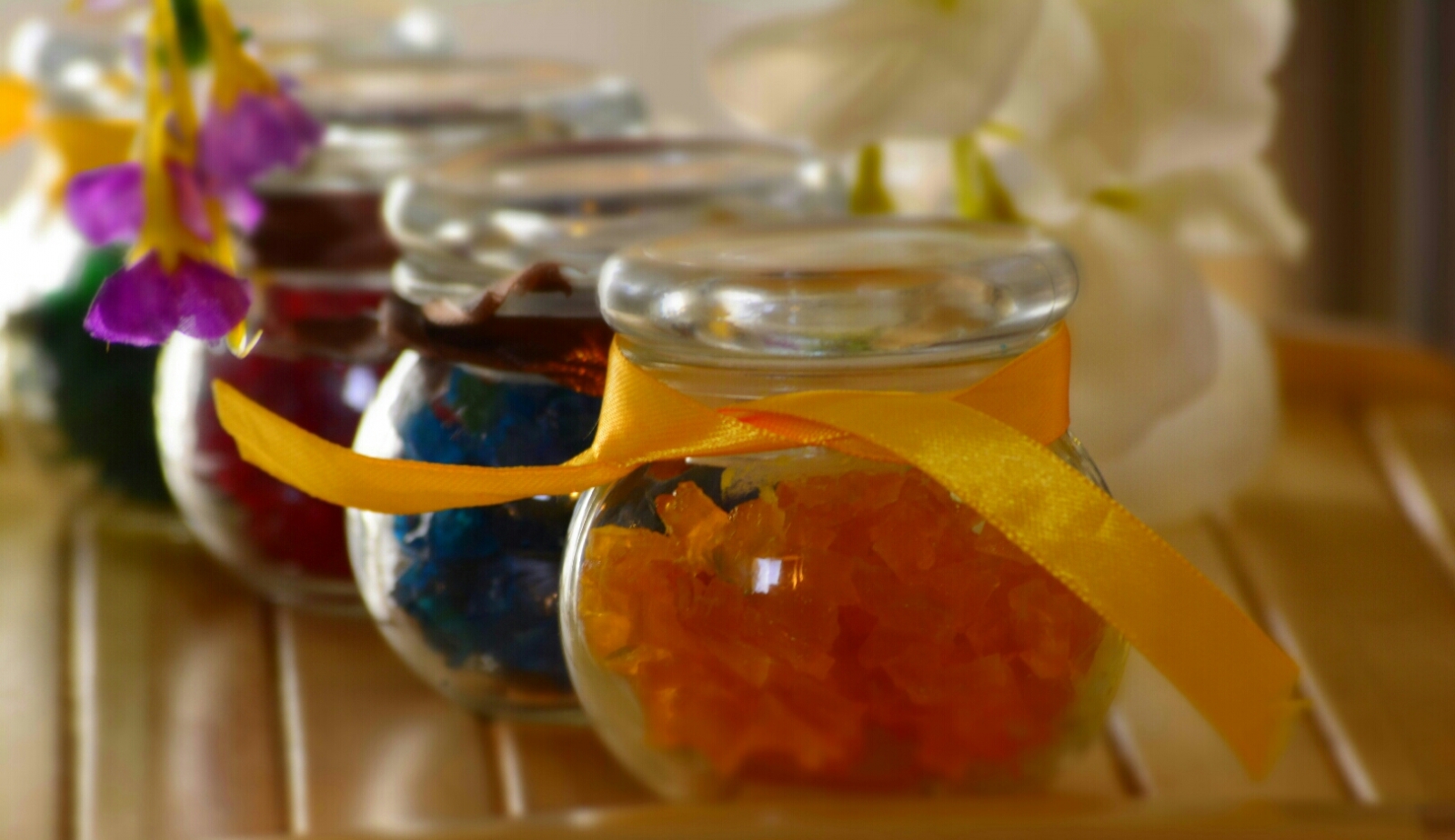 Tutti Fruity Recipe is a colored combination of candied fruits. Here I have made Tutti Fruity with Papaya. These can be used for decorating cakes, cookies, custard ice creams and other desserts which require decorating. Add saffron strands as coloring agent or you can also use food colors to make colorful Tutti Fruity. Here is a step by step instruction on how to make Tutti Fruity at home.
The jars in the image have edible food color.
Ingredients
300 grams

Raw papaya

, cleaned and chopped finely
300 grams

Sugar

1 teaspoon

Vanilla Extract

1/4 teaspoon

Saffron strands
How to make How to Make Tutty Fruity Recipe
To make Tutti Fruity, get the papaya washed, peel, remove its seeds and chop it finely.

Blanch the papaya in boiling water for 3 minutes, switch off heat and let the pieces soak for another 5 minutes.

Drain the chopped papayas after soaking.

Dissolve sugar in 2 cups of water and stir on medium heat until sugar dissolves completely.

Add papaya pieces in sugar syrup.

Now cook until sugar syrup gets to one thread consistency, and until sugar syrup become viscous and papaya pieces are cooked completely.

Turn off heat and add 1 tsp of vanilla essence in syrup.

Add saffron for natural color. You can also add food color if you want. Divide the mixture, put in separate bowls to add various colors. Let these papaya pieces absorb the color and sugar syrup for next 16-24 hours. Cover and keep aside. Toss for every few hours for the color to be even.

After the soaking time, take out the papayas and place them on a wire net placed on top of a plate. This is to drain out any extra syrup and dry the pieces and be freed of stickiness completely. This process speeds up under the sun. It may take 2-3 days depending on the temperature, humidity and the sunlight.

After that, you can store the Tutti Fruity Recipe in an airtight container and use it whenever you want.