Despite its name, an electric rice cooker is not just meant for cooking rice in an easy way, but its versatile nature can enable you to cook many other one pot dishes to make your life easy in the kitchen.
If you think about it, the rice cooker works similar way as the slow cooker by using moisture and heat over a period of time to cook food, trapping the flavors in the cooking pot. Rice cookers that can make upma, khichdi, mixed dals and also steam momos, vegetables and much more.
I recently received a Rice Cooker from Prestige and decided to experiment with making an upma. I noticed that the rice cooker was a modern looking appliance, which had a steamer along with it.
The rice cooker also came with an aluminum cooking pan which allows uniform distribution of heat for efficient and even cooking of the dishes you want to make.
It made it really easy for me to steam my vegetables for my broken wheat upma, so it retains is colors and the crispness that I like in my vegetables.
Retaining the colors in the vegetables is extremely important, as they have vital nutrients that are important for our body and mind.
So here is how I made the Broken Wheat Upma using the Electric Rice Cooker. Get the complete recipe of Broken Wheat Upma here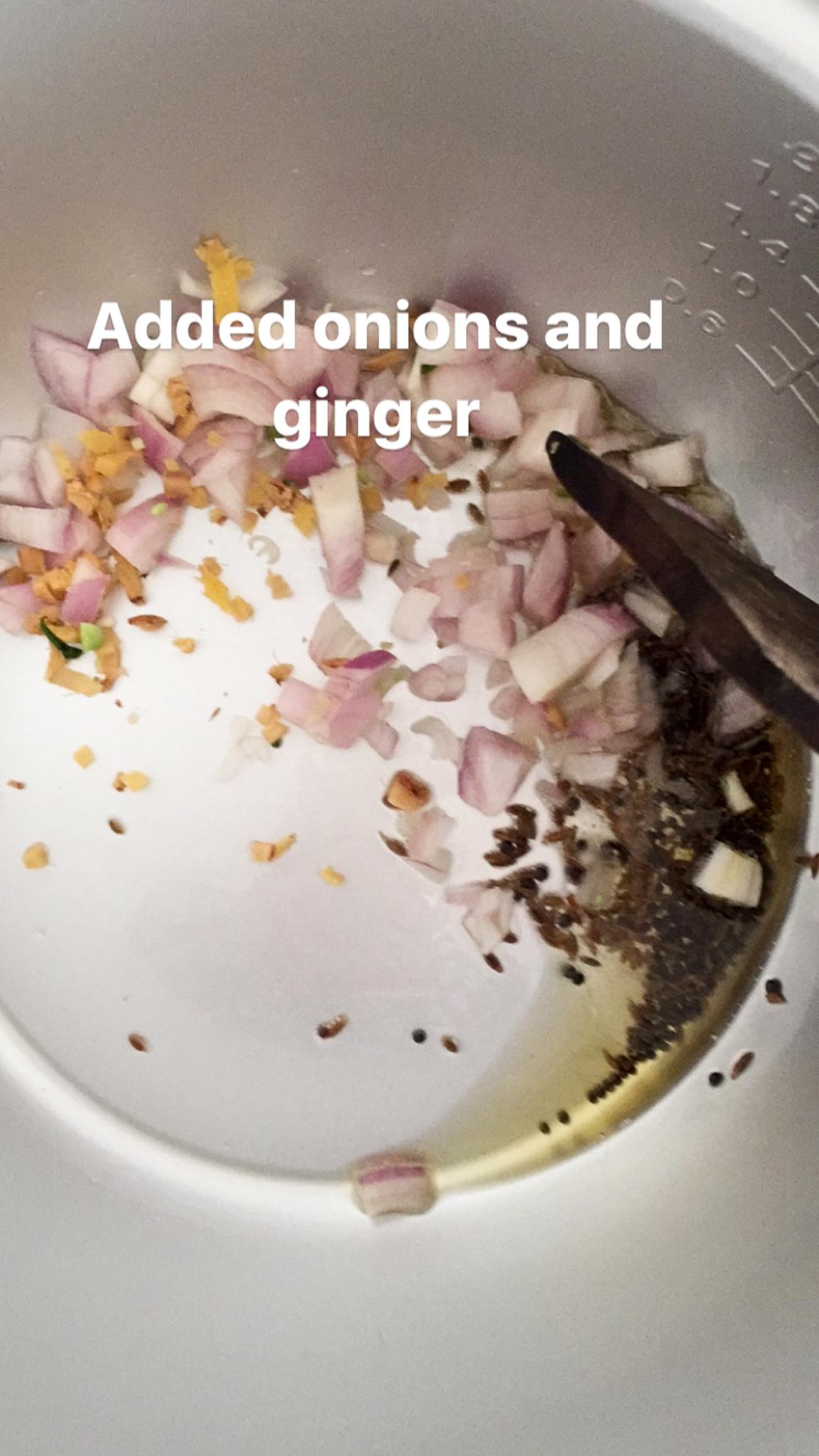 Crackle Mustard Seeds, Cumin Seeds Curry leaves
Add onions and saute until softened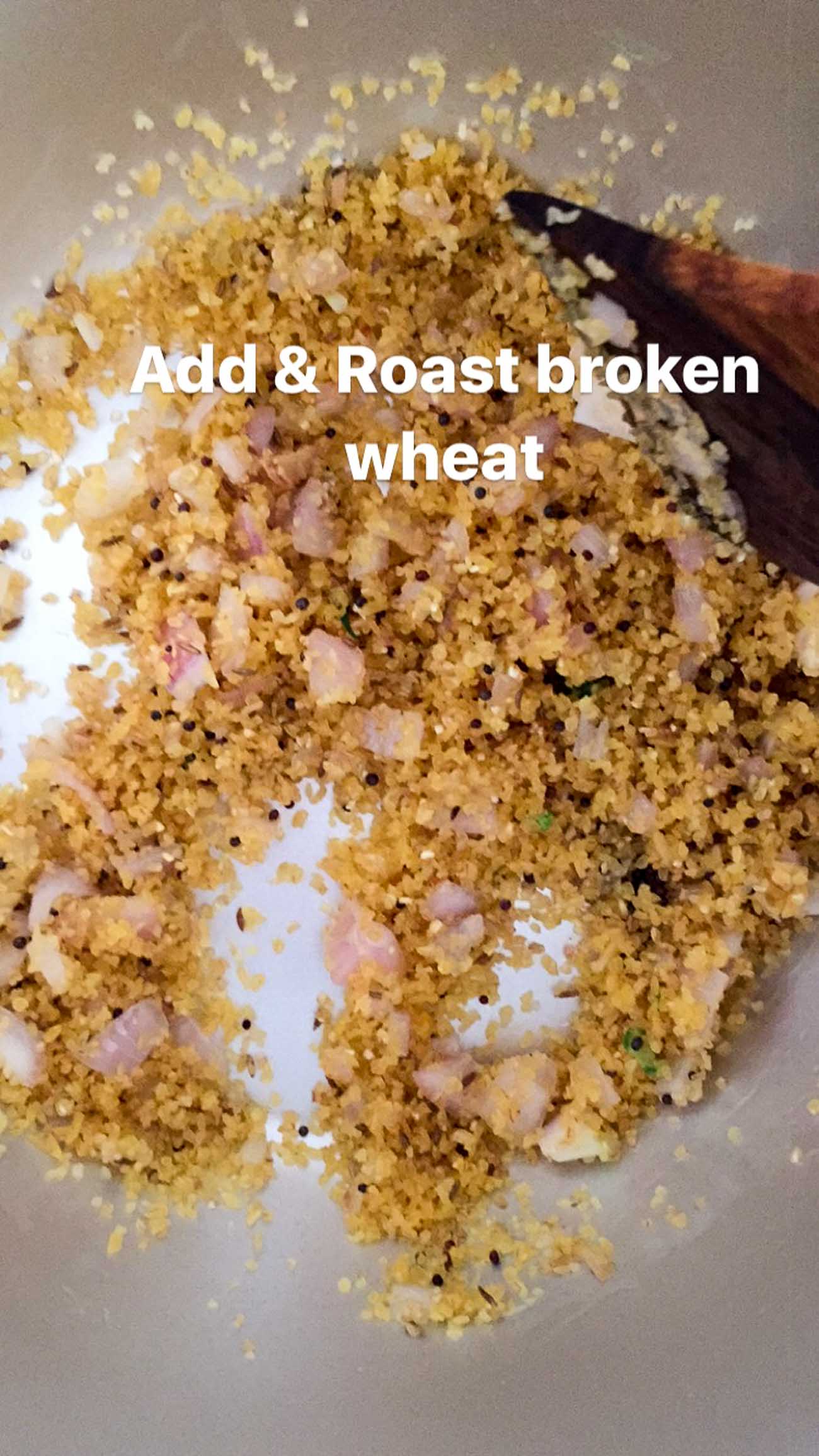 Add broken broken wheat and roast for a few seconds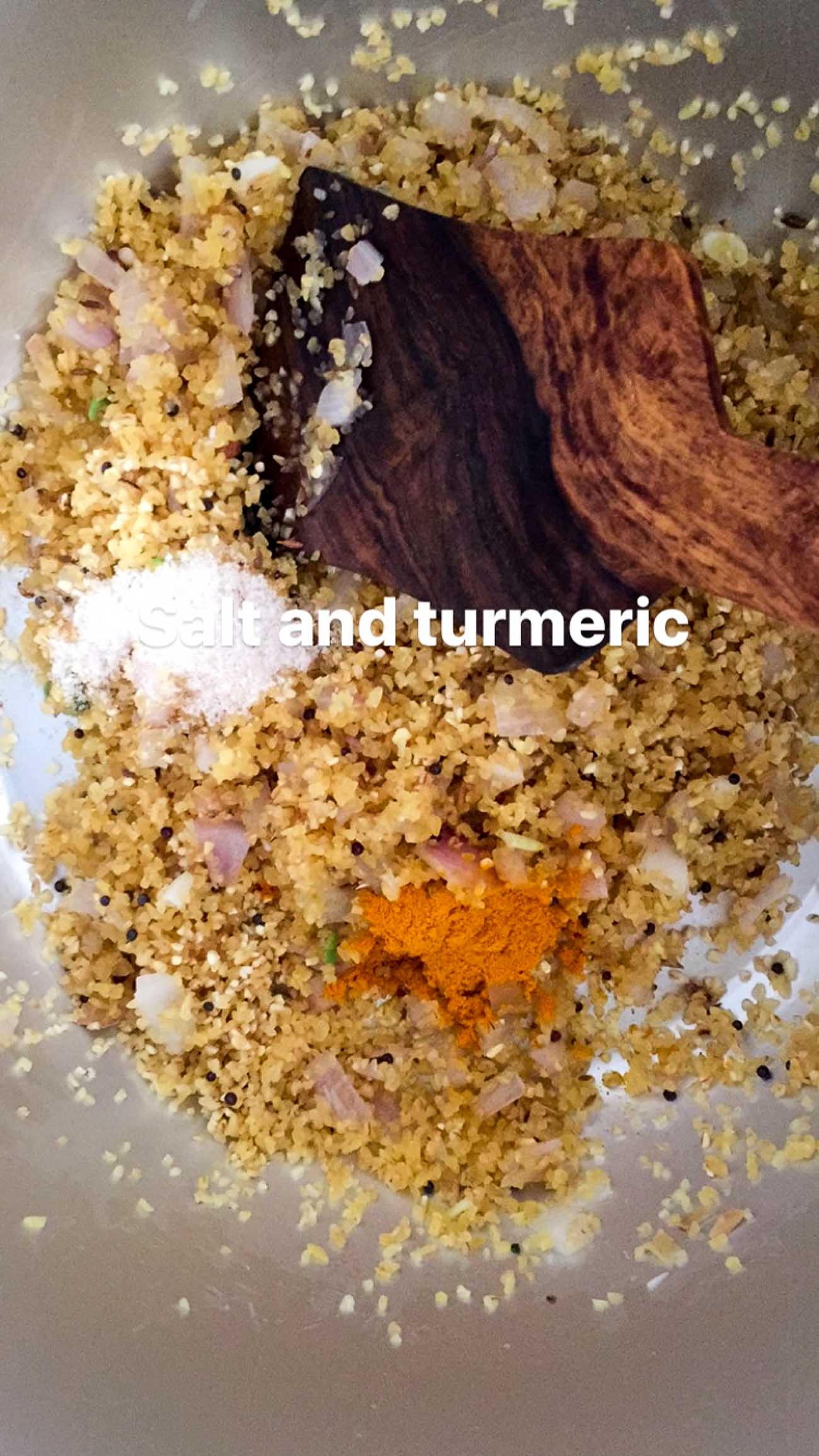 Add salt and turmeric powder, add water and place the steamer container to cover the upma.
Add the vegetables into the steamer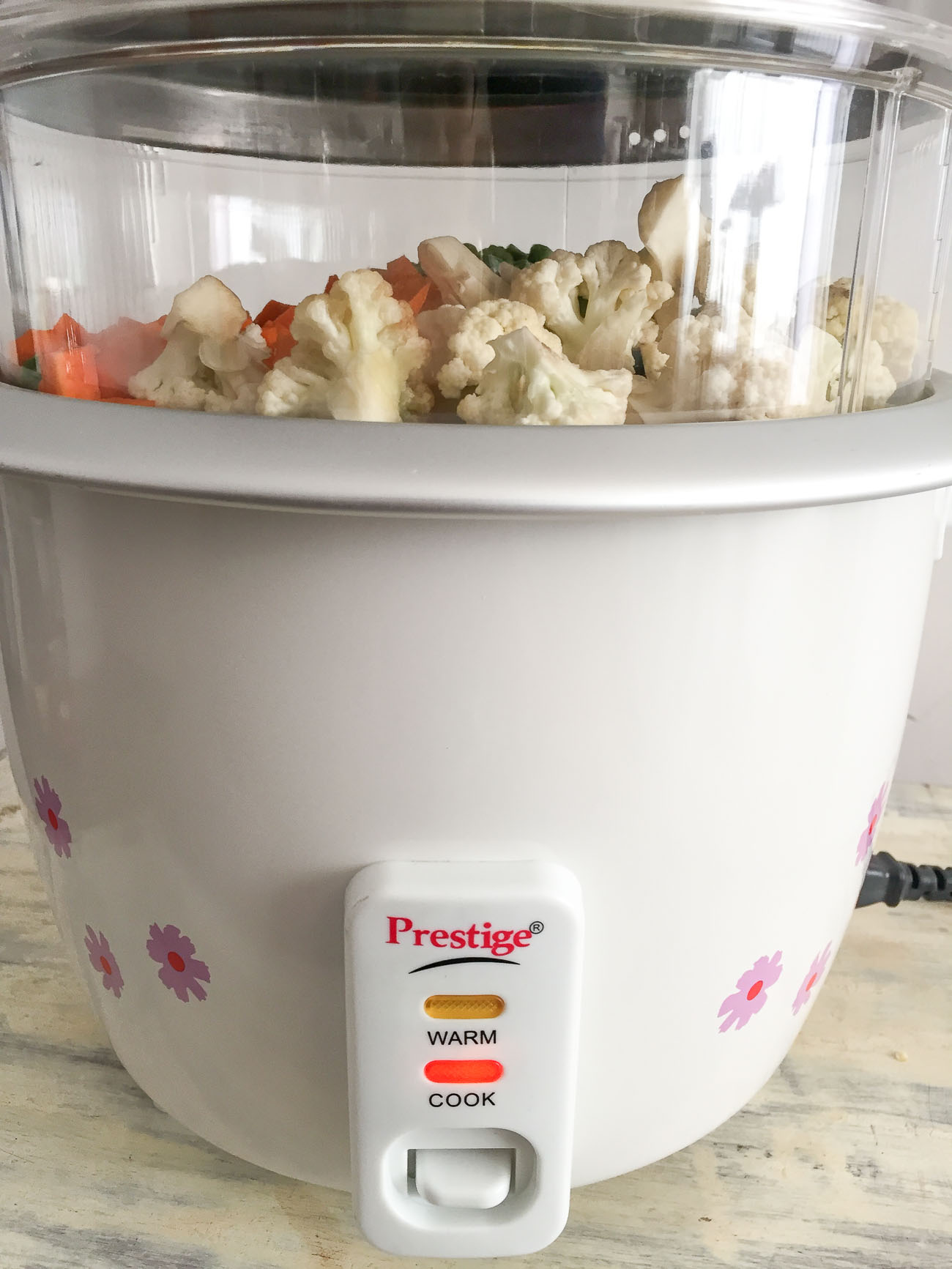 Cover the steamer, turn to the cook mode and cook until it does an auto switch off.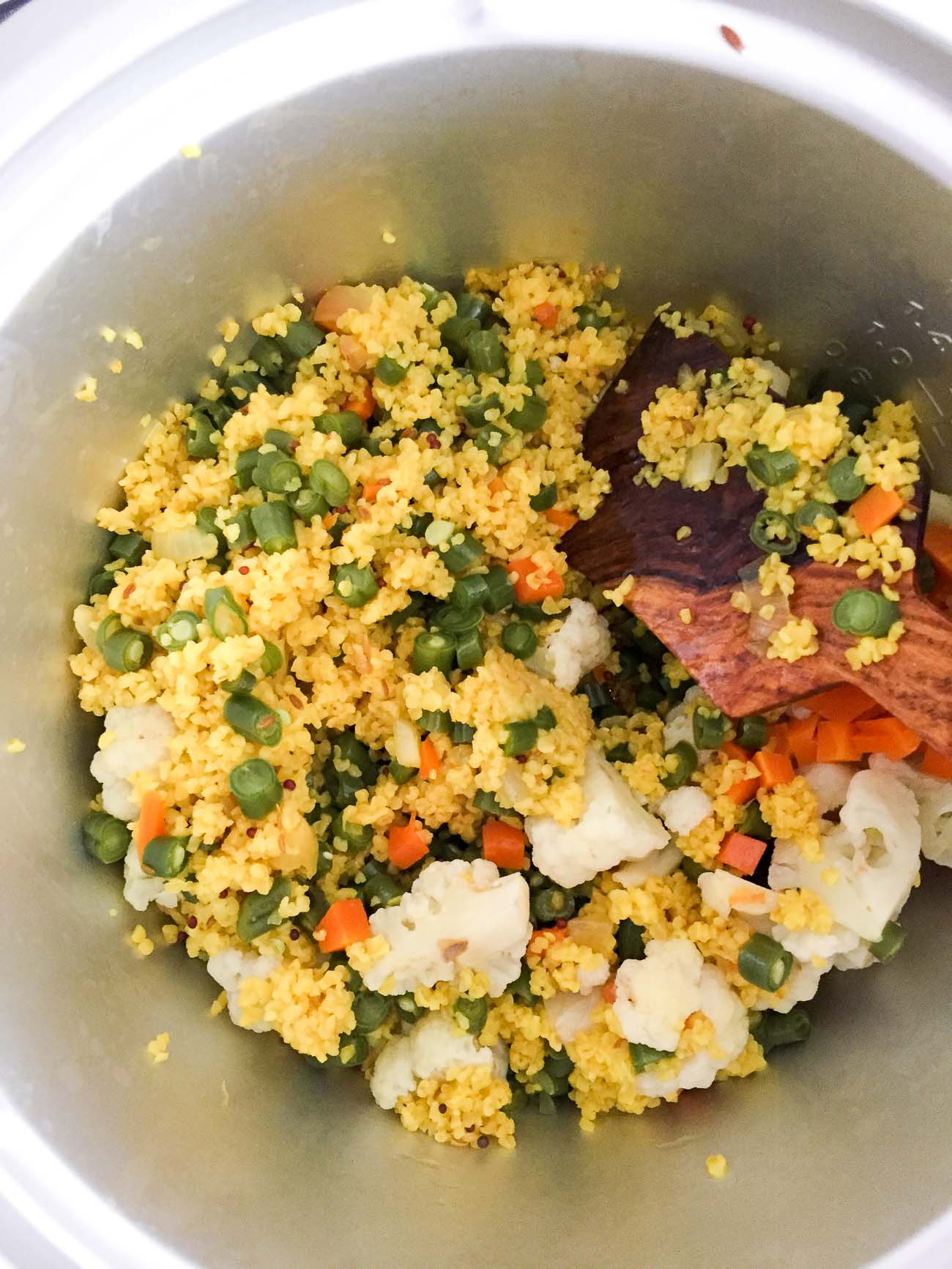 Stir in the vegetables