Having a delicious wrap for Lunch Box is the best thing for a weekday Lunch. We always crave for something delicious when it comes to our Lunch Box and there should be something that makes us happy as soon as we open our Lunch Box. Therefore, we made this delicious Rajma wrap which has a carrot cucumber spread and is packed with delicious flavours.
Rajma Wrap Recipe With Carrot Cucumber Sandwich Spread, a delicious and easy to make wrap which is filled with spicy Rajma Masala which is flavoured with Garlic. Then, Carrot Cucumber spread is added in the wrap to give it more flavour and taste. For the outer layer, we have used Whole Wheat Flour Tortilla, but you can also use Whole Wheat or Maida paratha to make this wrap.
Rajma Wrap is a a high protein wrap recipe that is packed with flavors and taste from spicy and chatpata rajma filling and a delicious Veeba Carrot Cucumber Sandwich Spread. The Rajma is tossed in continental flavours along with roasted bell peppers, making it succulent and juicy perfect for an after school snack or even a kids lunch box. You can also make it for your tea parties.
If you like this recipe, you can also try our other Wrap Recipes for your Lunch Box: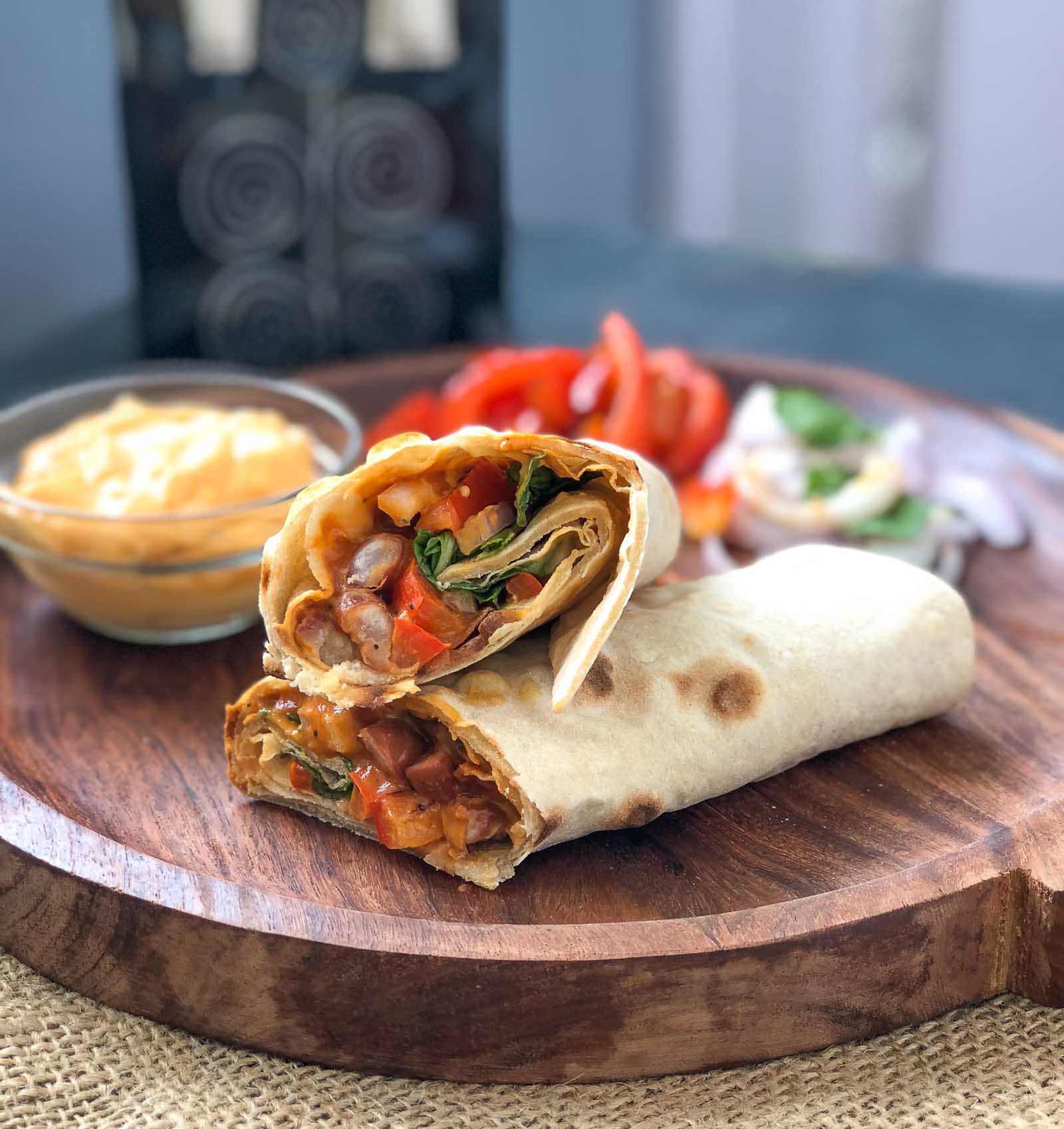 2. Pomegranates
Along with the wrap, we have added Pomegrantes which is a great source of anti oxidants and is also considered good for your heart. You can also add fruits of your choice in this Lunch Box.