Lemon Buttermilk Cake Recipe
Lemony and zesty buttermilk and corn flour cake
In association with Vivatta (ChakkiAtta)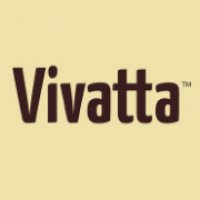 Sapana Behl
On

Saturday, 04 November 2017 10:10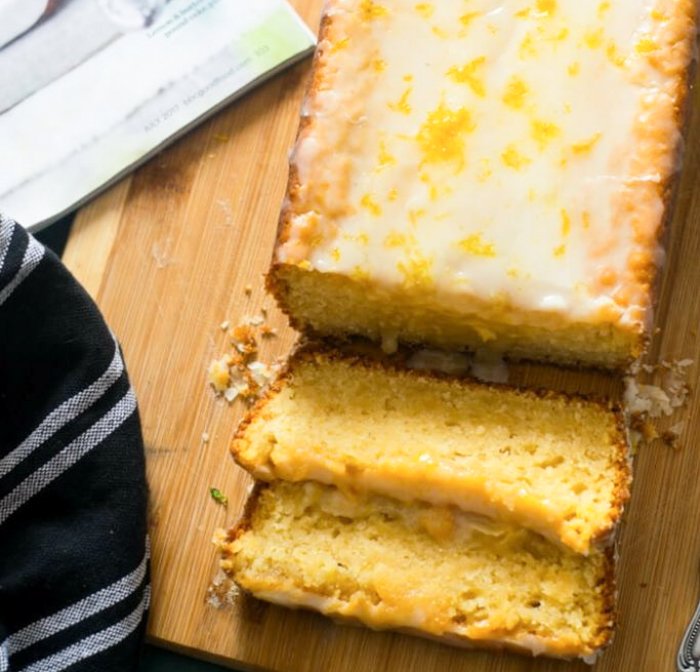 Lemon Buttermilk Cake Recipe is a lemony and zesty buttermilk and corn flour cake which makes a wonderful breakfast or a snack for anytime of the day. This lemon buttermilk cake is damn delicious and totally irresistible. You can make these for high tea and continental theme parties as well. Serve Lemon Buttermilk Cake Recipe along with Hot Coffee Latte Recipe and Lemon And Rosemary Shortbread Cookies Recipe.
If you like this recipe, try more recipes like
Note: The icing won't be too hard but let it set a little before serving. The leftovers can be stored in the refrigerator for a day.
Ingredients
1 cup

Vivatta Maida

1 cup

Corn flour

1 cup

Butter (unsalted)

1/4 teaspoon

Baking powder

1/4 teaspoon

Baking soda

2 cups

Buttermilk

1/4 cup

Caster Sugar

3 tablespoons

Lemon zest

For syrup
2

Lemons

, juiced
1/2 cup

Caster Sugar

For Icing
1-1/2 cups

Icing Sugar

2 tablespoons

Lemon juice
How to make Lemon Buttermilk Cake Recipe
To begin making Lemon Buttermilk Cake Recipe, preheat oven to 180C and grease a loaf tin with butter and dust with flour.

Sift the corn and plain flour into a mixing bowl along with baking powder and baking soda.

In another mixing bowl beat sugar with butter until light and fluffy. Stir in lemon zest and set aside.

Add a half teaspoon of lemon juice into buttermilk and mix well.

Now add the flour mixture into the sugar butter mixture alternating with buttermilk and mix well until combined.

Transfer the batter into the prepared pan and bake in preheated oven for about 40 to 50 minutes or until a skewer inserted into the centre comes out clean.

Cool the cake on a wire rack with a baking tray underneath it.

To make the syrup put all ingredients in a saucepan and cook until sugar is dissolved.

Pierce the cake with a skewer and pour the syrup all over the cake while it is still warm.

To make the icing add the lemon juice gradually into the icing sugar until desired consistency.

Pour the icing over the cake and let the extra drizzle down into the tray.

Sprinkle some lemon zest if desired, slice and serve the cake.

Serve Lemon Buttermilk Cake Recipe along with Hot Coffee Latte Recipe and Lemon And Rosemary Shortbread Cookies Recipe.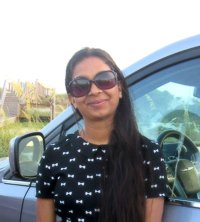 Born and brought up in a typical Brahmin Family in Delhi and married into a Punjabi family has transformed my cooking and eating habits in a different way. I worked as a science teacher and now has become a full time homemaker and food blogger. I love to cook for my family and friends and it gives me immense pleasure to see the happiness on their face after eating the food prepared by me. My secret spice for cooking good food is to love what you cook with passion and it will be the most delicious meal you make. My husband is my inspiration to blog and cook new recipes. He is my taster, critic and my sole motivator.