Are you feeling hungry and want to have a delicious 3-course meal? Italian Cuisine is one among our favourites because of their easy and simple to cook recipes and relished by many. Here is an interesting Italian menu - get ready with some pasta, cheese, bread and vegetables and you will have soup, starter, main course and dessert. Try these recipes and enjoy your night with wonderful Italian delicacies.
1 - Cheesy Bruschetta With Capsicum And Tomato Recipe

Bruschettas are Italian starters that can be prepared very easily. There are different varieties of bruschetta and here in this Bruschetta recipe, we are using capsicum, tomato, and cheese. The bread is topped with vegetables and is grilled, you can add some herbs on top and make a flavourful recipe. Serve this as an appetizer and then proceed with your main course.
Here is the recipe for: Cheesy Bruschetta With Capsicum And Tomato Recipe.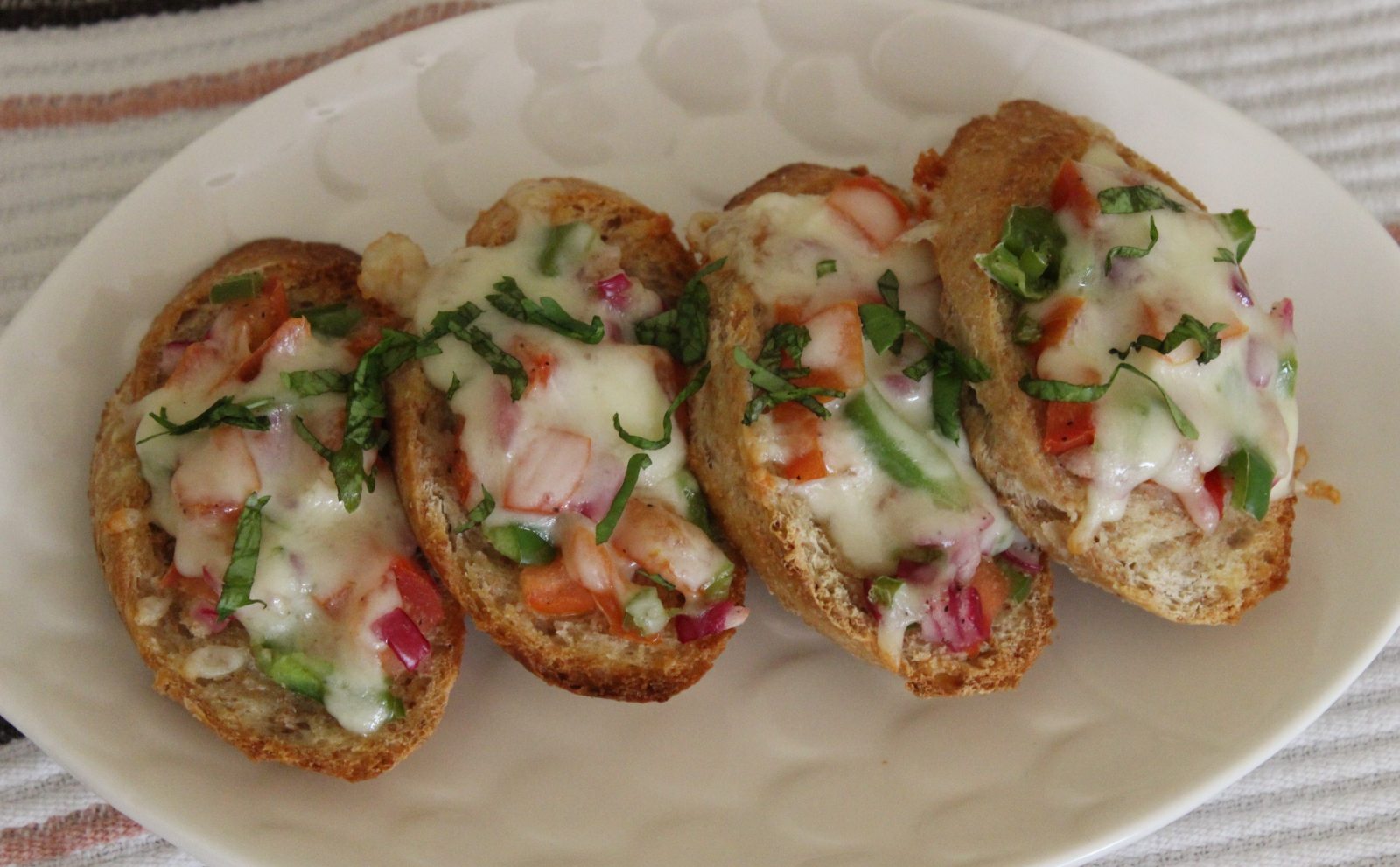 2 - Macaroni Minestrone Soup

Macaroni Minestrone soup is an Italian soup recipe that is made by using vegetable, beans, and pasta. The soup is cooked with herbs and you can add ay vegetable of your choice in this soup. In this recipe we have used mixed vegetables, celery, beans, and pasta, you can use rice also instead of pasta. The soup is enjoyed by everyone and it will make your dinner special.
Here is the recipe for Macaroni Minestrone Soup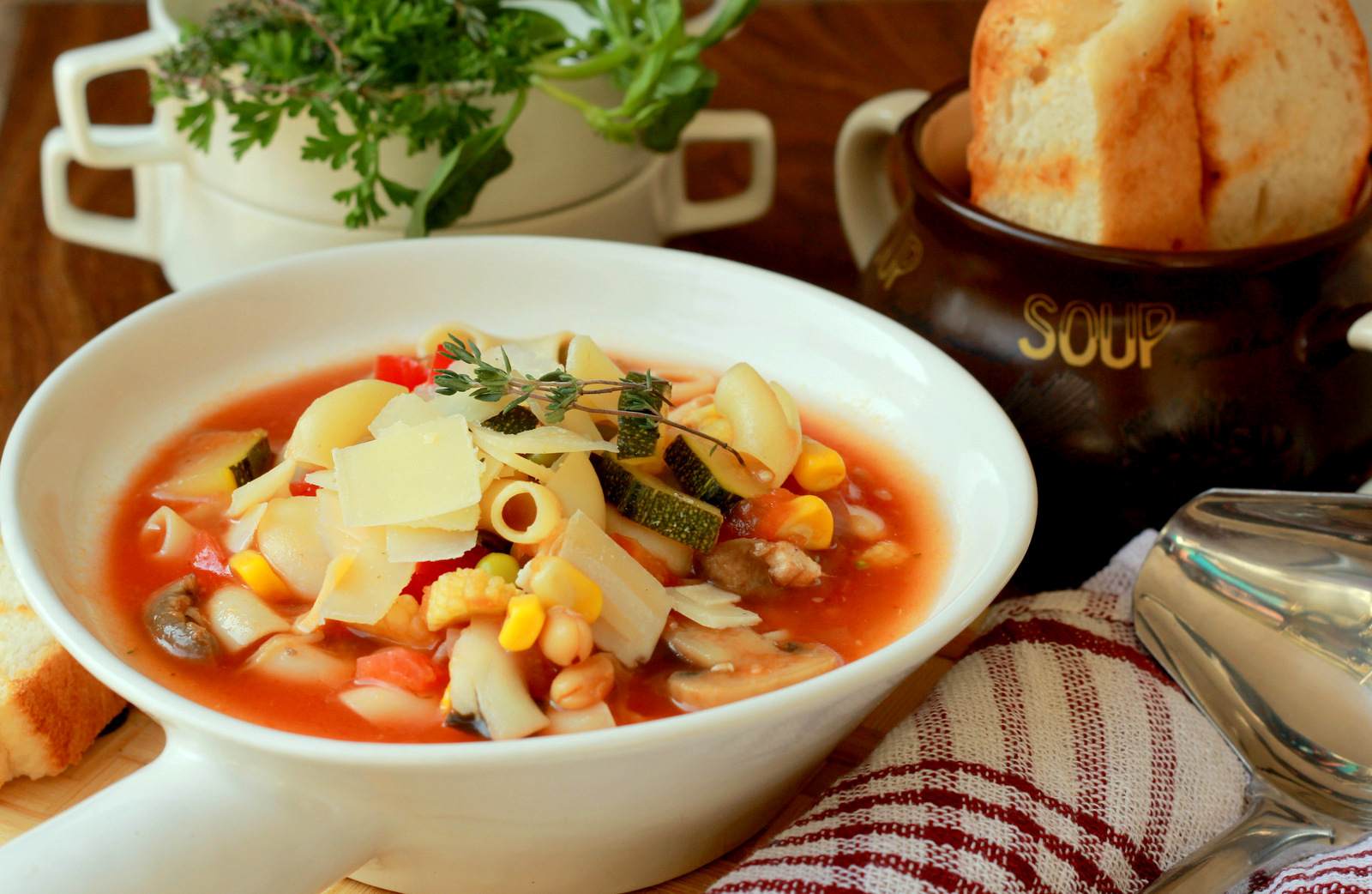 3 - Baked Farfalle Pasta With Mushrooms Peas And Lemon White Sauce Recipe
Baked Farfalle Pasta is an interesting pasta recipe where different vegetables are used and is cooked with white sauce. This Farfalle is a bow type pasta and they are of different size. This Pasta recipe makes a good main dish for your special night. In this recipe, we have used mushrooms, peas with some yummy parmesan cheese.
Here is the recipe for Baked Farfalle pasta with mushroom peas and lemon white sauce.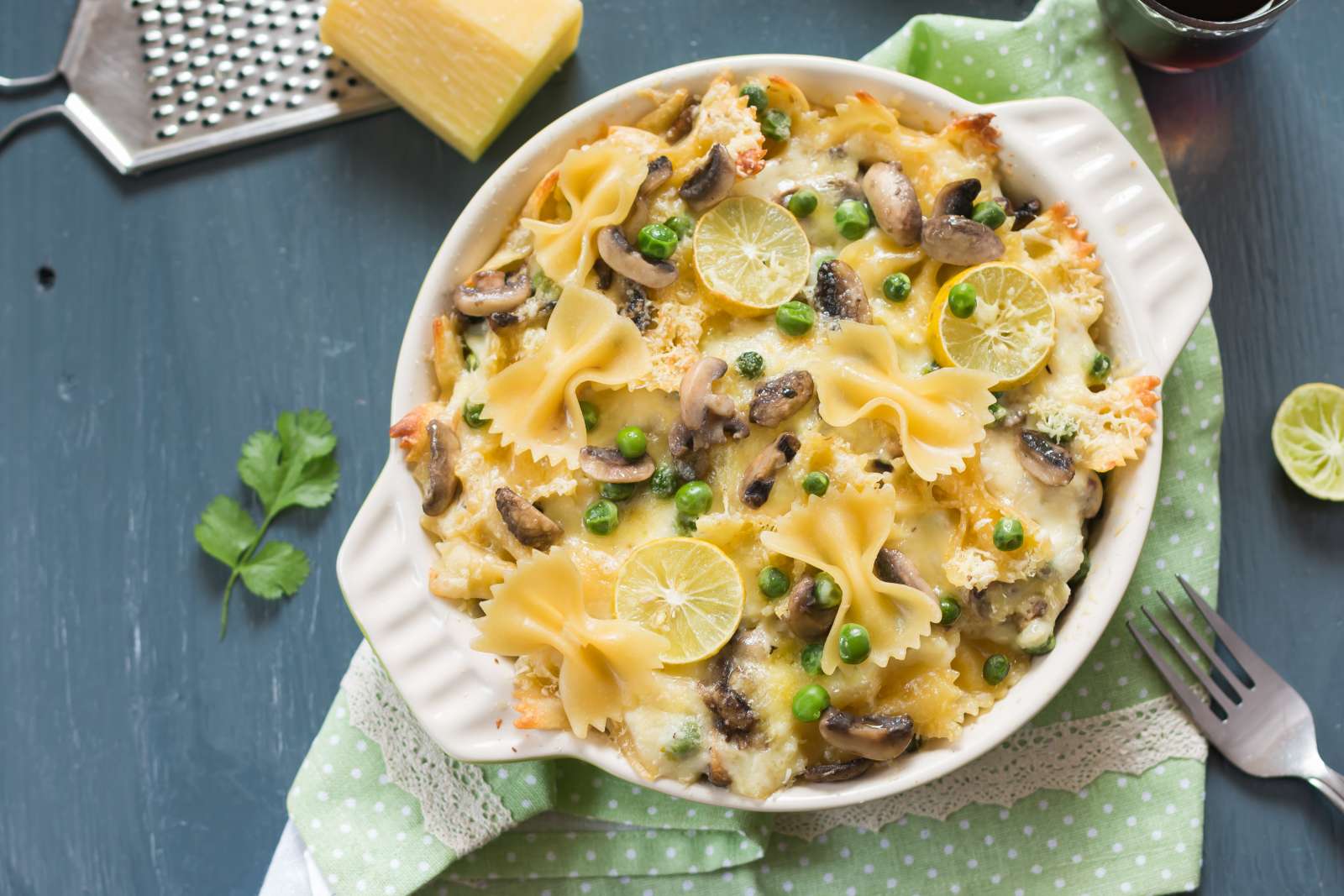 4 - Berry Focaccia With Mascarpone Cheese Recipe
Classically Focaccia is topped with Rosemary, Olives, tomatoes, onions. This sweet-sour version Berry Focaccia with Mascarpone Cheese Recipe, with fresh seasonal Berries (like Strawberries, Cape gooseberries, Blueberries) is a crowd pleaser. Substituting half of the all purpose flour (Maida) with whole wheat flour (Atta) considerably increases the health quotient, without altering the taste. Served with sweetened Mascarpone cheese or drizzled with honey,this Berry Focaccia doubles up as a dessert.

Here is the recipe to Berry Focaccia With Mascarpone Cheese Recipe