Spinach Stir Fry Recipe With Garlic
Spinach Stir Fry Recipe With Garlic is a super simple dish that's so delicious. Garlic fried in butter and cooked along with fresh spinach leaves that make this oh so healthy side dish. It can be served along with a steak dish or just eat it as is, as a mid morning snack.

Archana's Kitchen
On

Saturday, 29 December 2018 10:00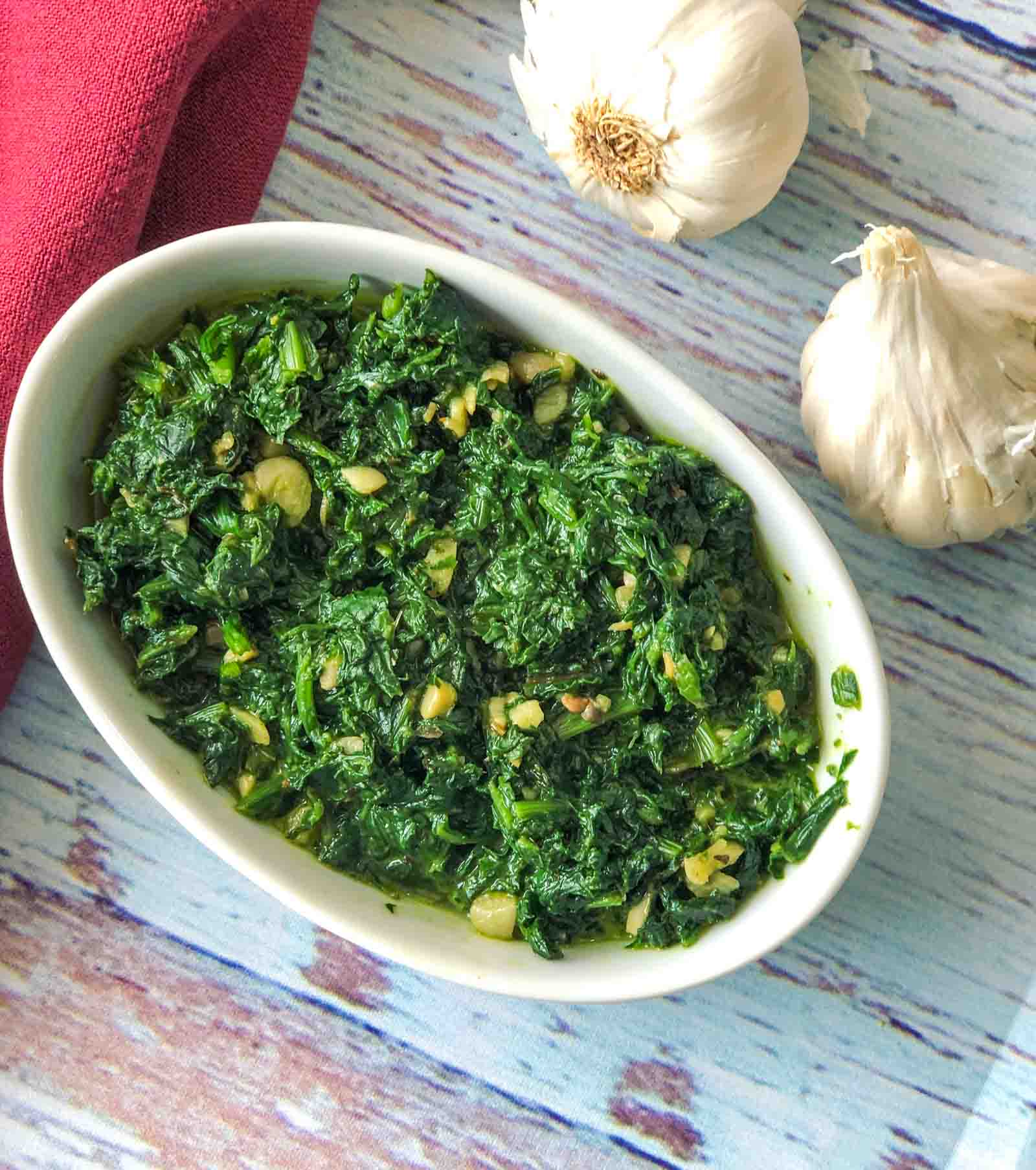 Spinach Stir Fry Recipe With Garlic is a healthy dish packed with nutrients. Spinach leaves are finely chopped and stir fried in butter seasoned with some salt pepper and garlic.
The flavour of the roasted garlic goes perfectly well with the spinach.
Did you Know: Spinach contains 6 percent of your daily value of magnesium, a mineral that can help regulate your blood sugar. Spinach is also low in calories. The fact that spinach is rich in magnesium and contains so few calories it is a major benefit to people with diabetes.
In addition, Spinach is an excellent source of vitamin K, vitamin A, manganese, folate, magnesium, iron, copper, dietary fiber and a whole lot more.
Serve Spinach Stir Fry Recipe With Garlic along with a meal of Herbed Butter Rice Recipe With Rosemary & Thyme, Chicken In Lemon Butter Sauce Recipe or Walnut Mushroom Veg Bolognese Recipe With A Twist.
Finish the meal with a dessert of Rich Dark Chocolate Mousse Recipe
Try our other Stir Fry Recipes :
Ingredients
4 cups

Spinach Leaves (Palak)

, finely chopped
6 cloves

Garlic

, finely chopped
1 tablespoon

Butter (Salted)

Salt

, to taste
1/2 teaspoon

Black pepper powder

1/2 teaspoon

Mixed Herbs (Dried)