Here's a delicious South Indian Style Meal plate, that every South Indian at some point has cooked for their friends and family. Kootu, curry and Kuzhambu along with steamed rice and roasted papad makes it a complete meal.
In this edition of Archana's Meal Plate, we have Vazhakkai Kootu which is raw banana or plantains cooked in a coconut, pepper and chillies gravy and tempered with curry leaves and mustard seeds.
This has been paired with Mysore Rasam which is slightly different from a normal rasam as cooked dal is added to the rasam. Addition of dal makes this rasam slight heavy and provides a perfect balance to the Kootu taste.
The other vegetable we have plated is the Red Capsicum Poriyal that is cooked in a Tamil Nadu poriyal style with the addition of grated coconut to it. Prepare and enjoy this meal with your family and friends for a delicious Sunday lunch meal.
Kootu is generally a term used when a combination of grated coconut, pepper, jeera (cumin seeds) and chana dal are roasted and then ground to make a coarse paste and this is used as a base in which various vegetables are added to make it a completely healthy meal. The pepper and the jeera are great ingredients for digestive health and in this recipe the addition of raw banana is a great as it provides a high does of fibre to the diet.
If you like this recipe of Vazhakkai Milagu Kootu Recipe, here are a few more Kootu Recipes you must try at home.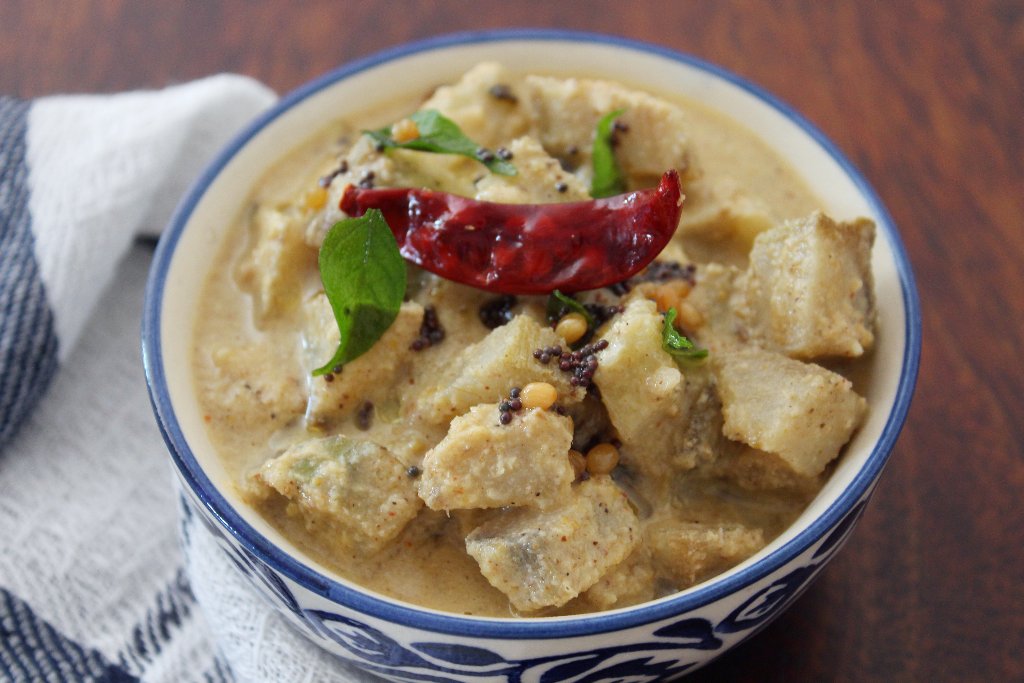 Mysore Rasam is a delicious and tangy rasam prepared with freshly roasted spices that are ground which is then added to a tamarind and tomato water. This is further simmered and cooked toor dal is added and finally tempered with urad dal, mustard seeds and curry leaves. Make this delicious rasam and you can even drink it up as a soup.
If you like this recipe of Mysore Rasam, here are a few more Rasam Recipes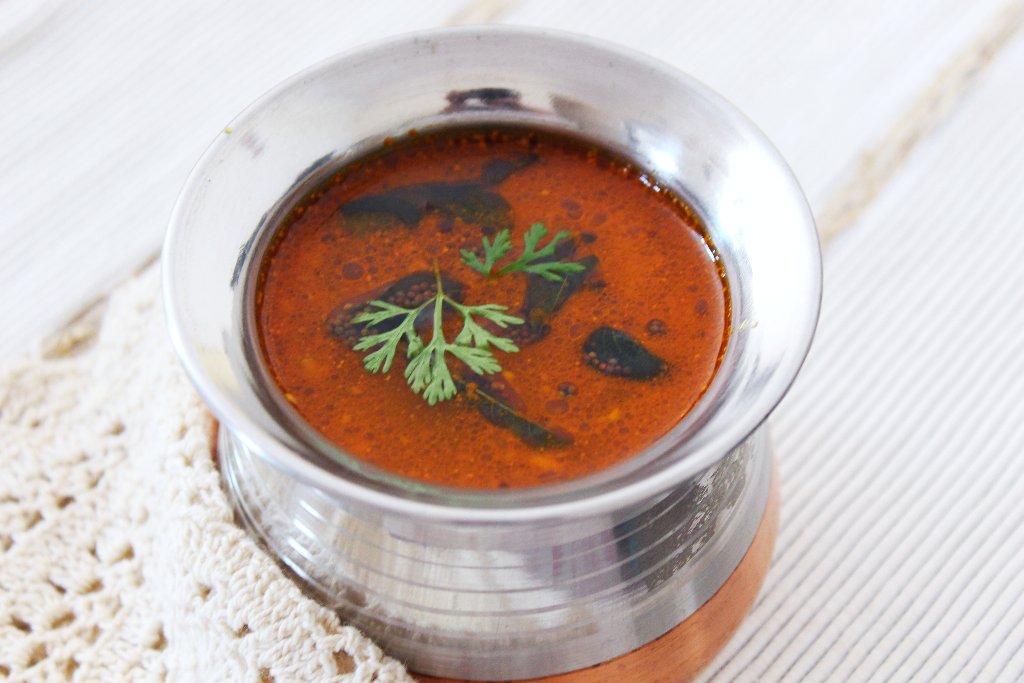 A delicious stir fry of red capsicum tempered with mustard seeds and red chilies and finally garnished with grated coconut to give the dish a sweet taste. Try this poriyal instead of the usual suspects of beans and cabbage.
If you like this recipe of Red Capsicum Poriyal, here are a few more Poriyal recipes you must try.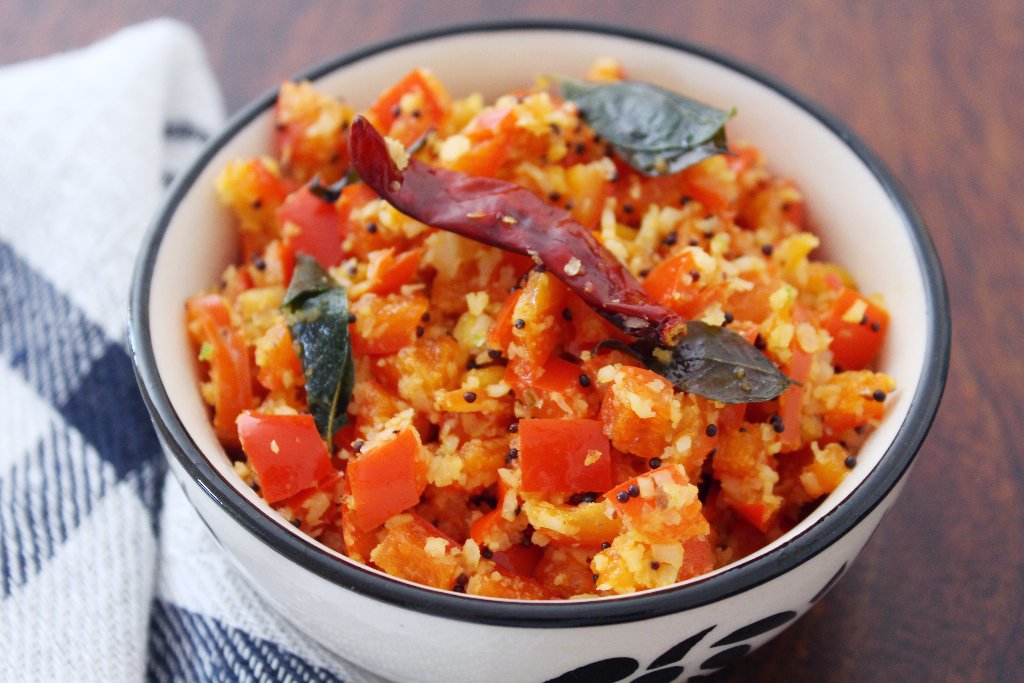 Steamed rice is not complete without Rice, so please go ahead and make rice and serve it along with the Vazhakkai Kootu, Mysore Rasam and Red Capsicum Poriyal