India, a country where every celebration starts with food. Whether it's a big festival or a small occasion like a house party, food is the centre of attraction. With the passing year, we try to make something new so that our family gets to eat something which they have never tried.
We usually make food from the region where we belong to and when we make something which has a flavour and aroma of a different region, we usually find it interesting that we can make a particular recipe in different style too. So, this new year lets try and experiment our daily recipes and make something new in our kitchen from the day to day ingredients.
So this time we have lined up some Egg curry recipes from different regions of India which you can make for your everyday food or any special occasion. These curries are different from each other as the masalas used to make these curries has a different flavour and different style of cooking. From Bengal, Sri Lanka to Haryana, each region has a different taste and flavour to it.
Also, eggs are healthiest and most nutritious food. Eggs are rich in proteins and vitamin B2. Egg white lowers the bad cholesterol and are rich in number of vitamins and minerals which help in providing energy to the body. Therefore, including these Egg curries in your daily diet also helps you to fulfill the daily intake of your required nutrition.
Rich Creamy Egg Cashew Curry Recipe is a Kerala-Coastal cuisine recipe which deliciously combines rich creamy cashew based curry and boiled eggs. Kerala is known for its wide availability of nuts especially cashews. People here have been using cashews in their dishes and the use of cashew in this gravy is just scrumptious.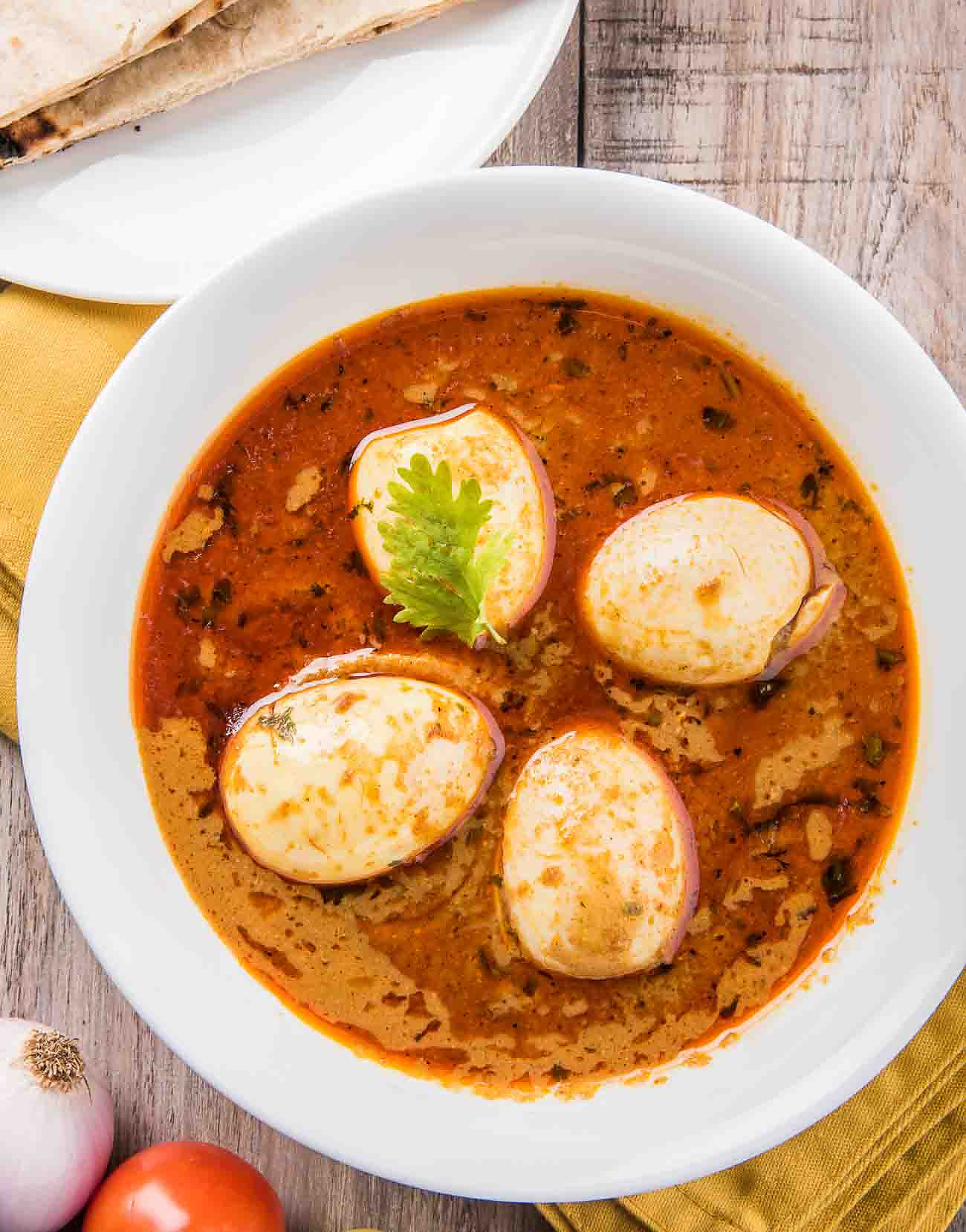 Kolhapuri Palak Egg Curry Recipe is packed with flavors. The gravy is filled with aromas from spices like cumin seeds, cloves, bay leaves, palak, onions and coconut are sautéed well with garam masala powder and then ground to form a luscious gravy. The boiled egg is then roasted with oil and served along with kolhapuri palak curry. The recipe is a wonderful twist on the usual flavors that we usually try at our kitchen.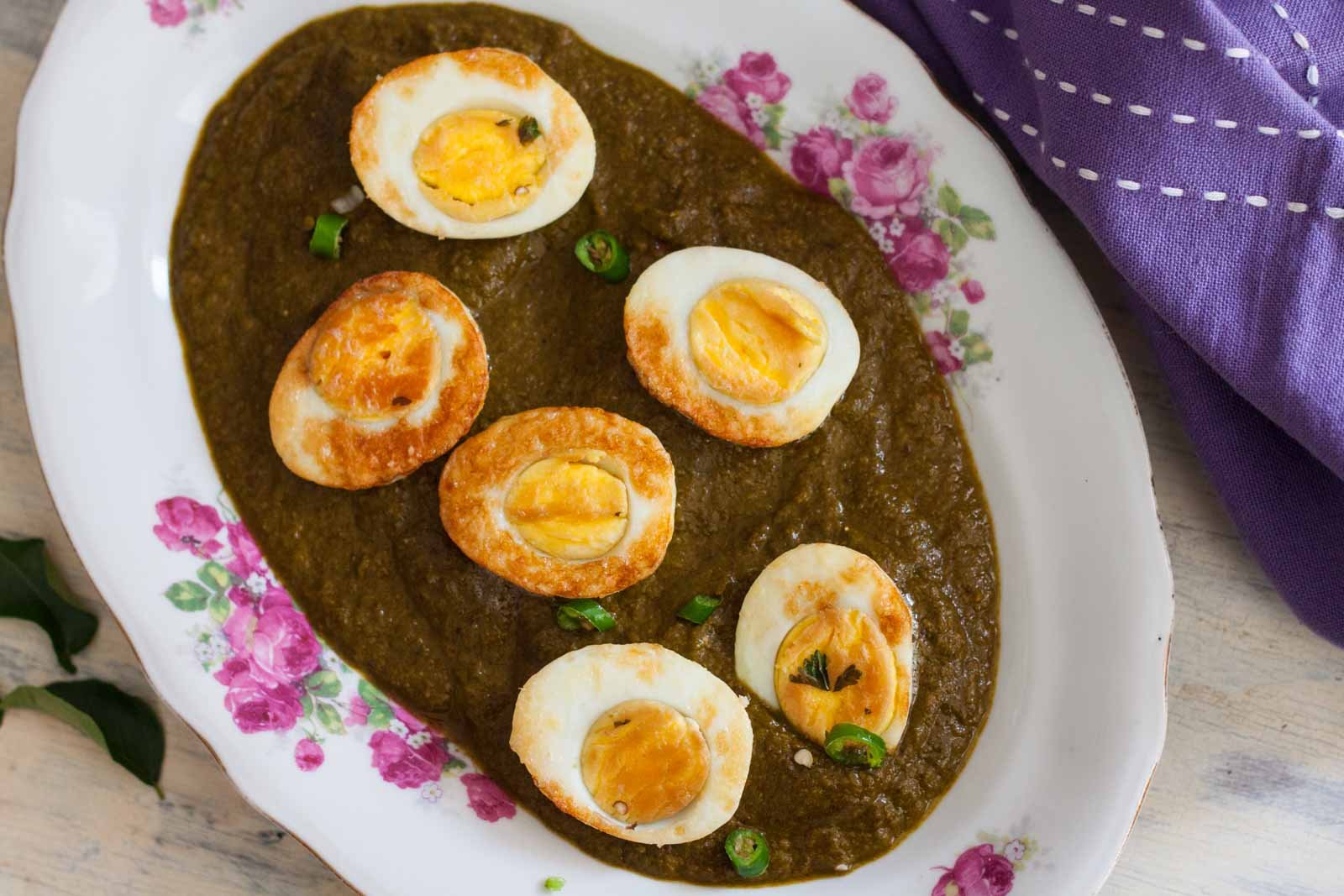 A drive in Haryana's highways is never complete without a meal of spicy egg curry with fresh roti's. The dhaba variant is spicy, oily and delicious and this home adaptation of the same curry is an attempt to bring the same flavours to your table in a healthier manner. One of the things that stand apart in the Haryana Style Egg Curry is the addition of peas and paneer to it making the already rich protein curry even more wholesome.
Sri Lankan Egg Curry Recipe belongs to authentic Sri Lankan cuisine which is a result of colonial influence on trade and culture. Sri Lankan curry powder is used to build the essential aroma and flavour to this Egg Curry Recipe. This amazingly aromatic curry powder is also used in nonveg preparations as well. The curry powder in itself is very spicy. For the people who would prefer a mild taste can add more of coconut milk to the Egg Curry to reduce its spiciness.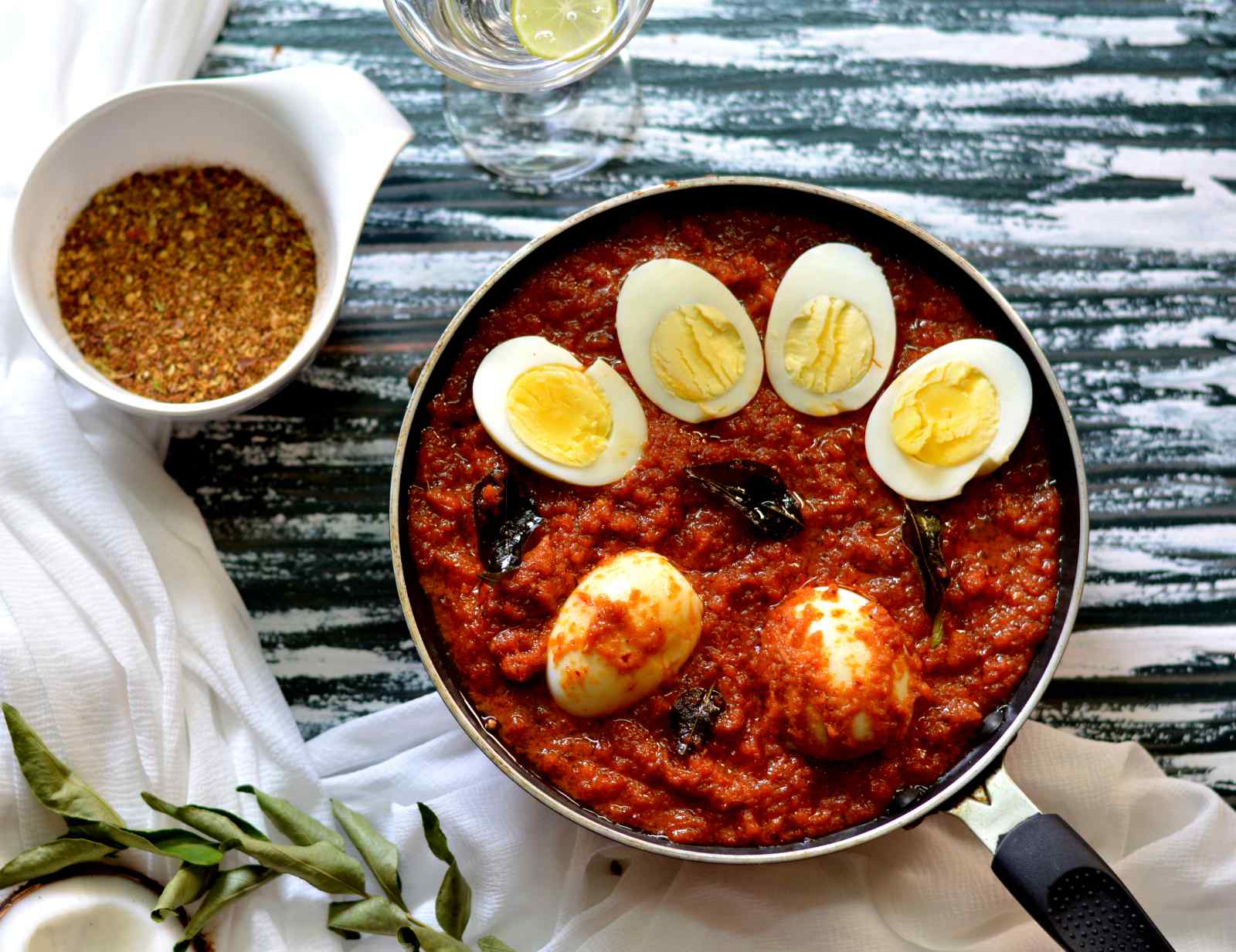 Bengali Egg Curry is a delicious preparation of eggs and potato which are cooked in a gravy made up of onion, tomato and ginger garlic paste. This dish can be served for parties or packed in lunch box along with rice and salad.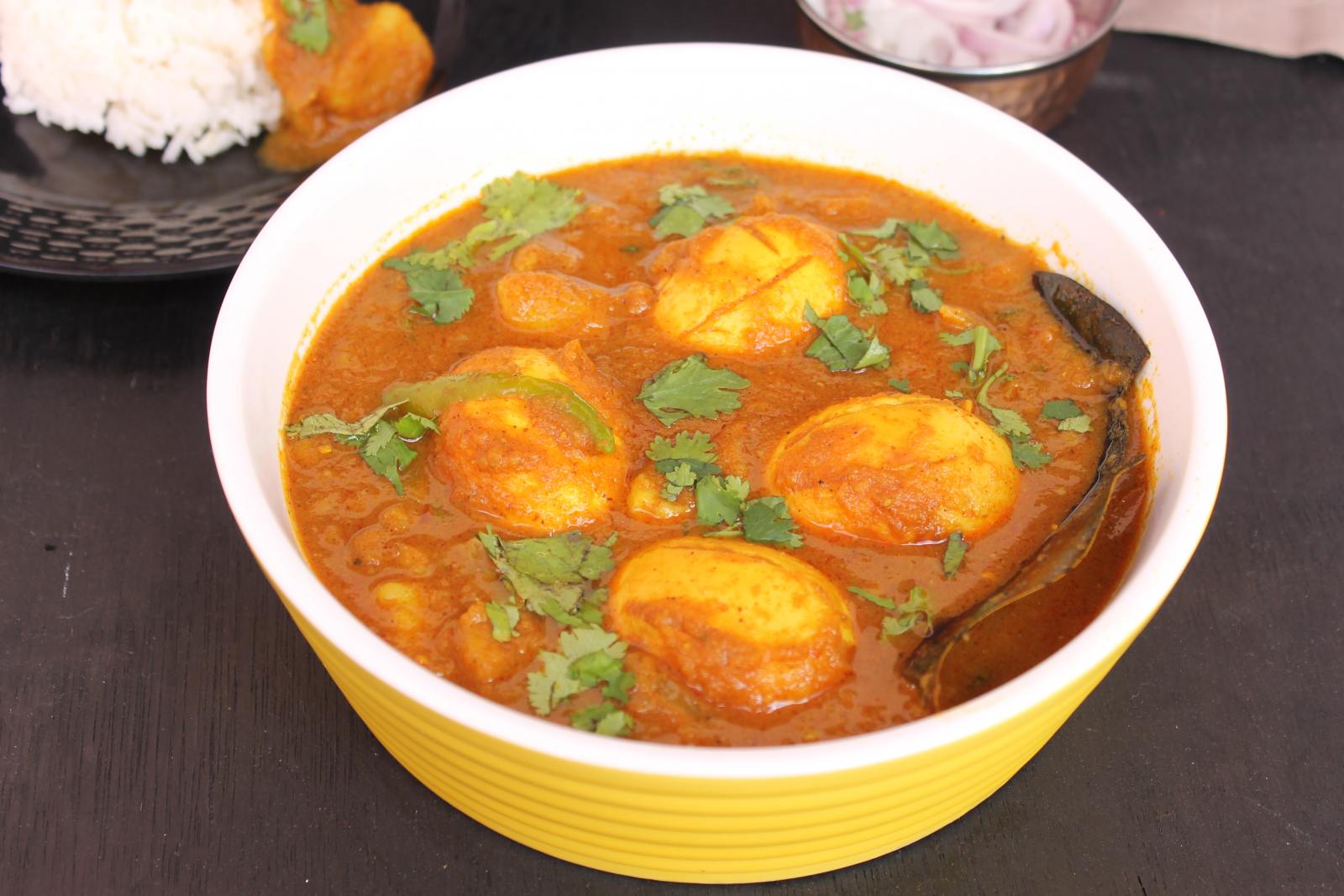 Malvani Anda Curry Recipe is an Egg curry flavoured with added Spicy Malvani Masala. Malvani cuisine is known for its spicy, tart non vegetarian delicacies. Malvani masala is almost a core ingredient that is used in most recipes from that region of Maharashtra. Malvani masala is characterised by dry roasted nutmeg, coconut and stone flower with malvani chillies. Boiled eggs are cooked in a gravy made with onions, tomato, ginger garlic paste and more.