Making everyday meals which are healthy and delicious at the same time is a task in itself. Every day we have to see that we make something different so that our family also enjoys what is cooked. Other than this it is very important to see that our everyday food is fulfilling our daily intake of nutrition. Therefore, we have lined some delicious and mouth-watering recipes made from black chickpeas also kala chana which you can make for your everyday meals.
Brown Chickpeas are a rich source of protein and thus helps to achieve out protein target for the day which is very important for our busy schedules. Brown Chickpeas has the good amount of iron, sodium, selenium and a small amount of copper-zinc and manganese. They are also a very good source of folic acid and fiber and contain phytochemicals called saponins, which can act as antioxidants.
Black Chickpeas also come in handy when you are out of vegetables in your fridge. All you have to do is soak the chickpeas overnight and pressure cook them to make these gravies. You can also pair these chickpeas with vegetables which is a good way to feed vegetables to your kids as they love chickpeas. These curries are from different regions, thus they differ in taste and flavour. Each and every recipe is made differently and has a unique taste due to different types of masalas used and style of cooking. So what are you waiting for? Make these flavourful Black Chickpea recipes and enhance the taste of your everyday meals.
Maharashtra has varied cuisines associated with it, and Koli cuisine is one of them. Koli is the fishermen community and are the inhabitants of Mumbai. Though seafood forms an integral part of their Cuisine, there are few interesting vegetarian recipes too. The secret lies in the freshly prepared koli masala, which is robust in flavours. Kala Chana Cooked in Koli Masala has a vibrant amalgamation of flavourful spices. It is simple yet quite delectable on the palate.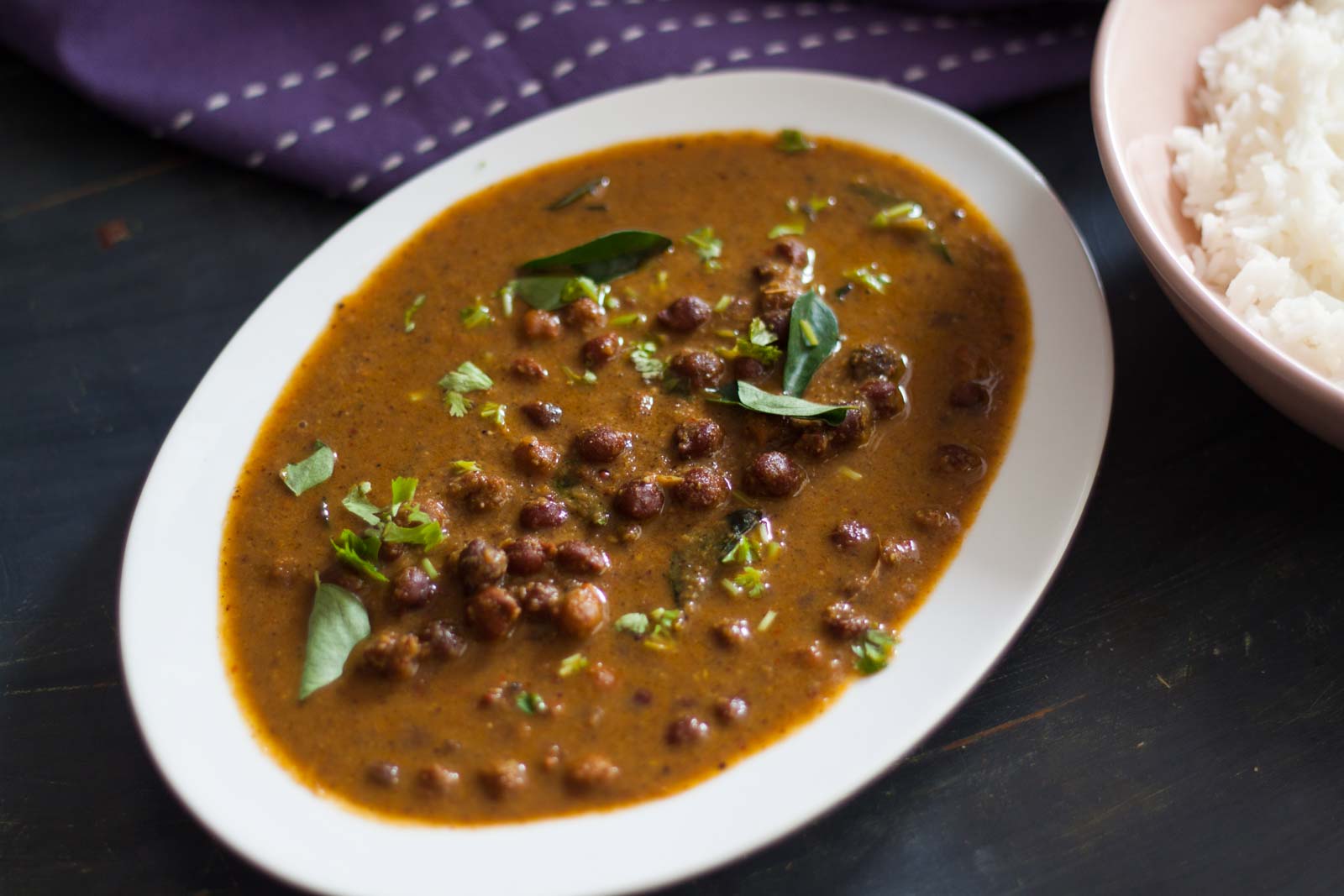 Amritsari Chole with Kala Chana is one of the top-selling dishes in any Punjabi dhabas. Cooked slowly and later simmered in an onion tomato puree along with few spices. They taste great with poori, chapati, naan, roti etc. Unlike regular white chana, these are made with black kala chana. You can also make them for your house parties or when you have guests at home for lunch or dinner.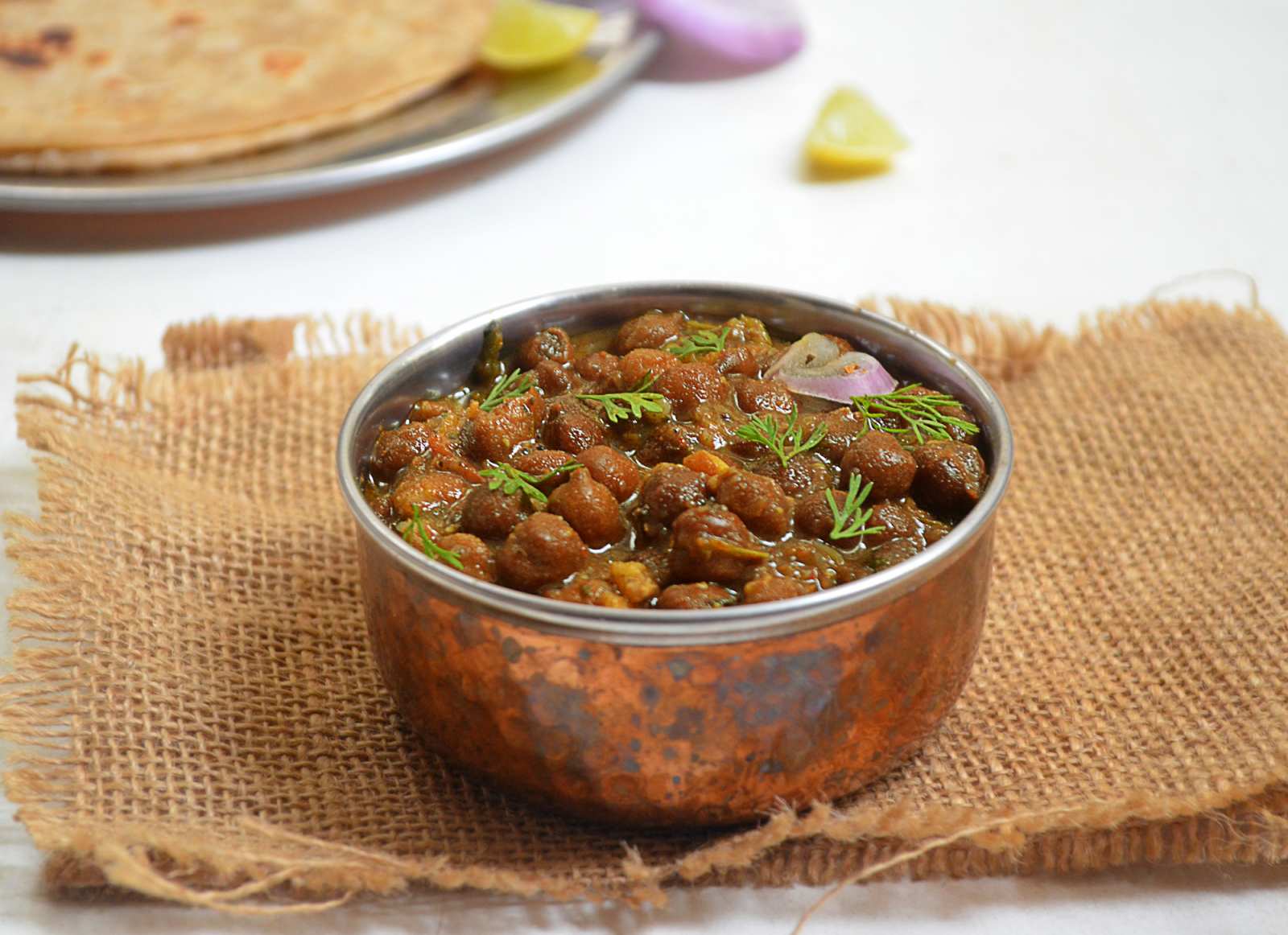 Peshawar, a popular city in Pakistan is known for its rich art and culture. It is also known for its delicious cuisine which is rich and has a prominent use of flavorful and tangy spices. Most of our Punjabi cuisine in India is influenced by the Peshawar style of cooking. Peshawari Kala Chana Recipe is simple to make, yet flavorful with nutritional benefits of sprouted black chickpeas or kala chana.
Kala Chana Mithaas Liye Recipe (Chickpeas & Lotus seed in Date Curry) is a sweet curry that is prepared especially in Dham which is a traditional feast celebrated in Himachal. The chana is cooked in a creamy date curry which has a sweet flavor and also has lotus seed puffs for an extra crunch. Himachal cuisine is very simple cooking and they keep the cooking also very simple.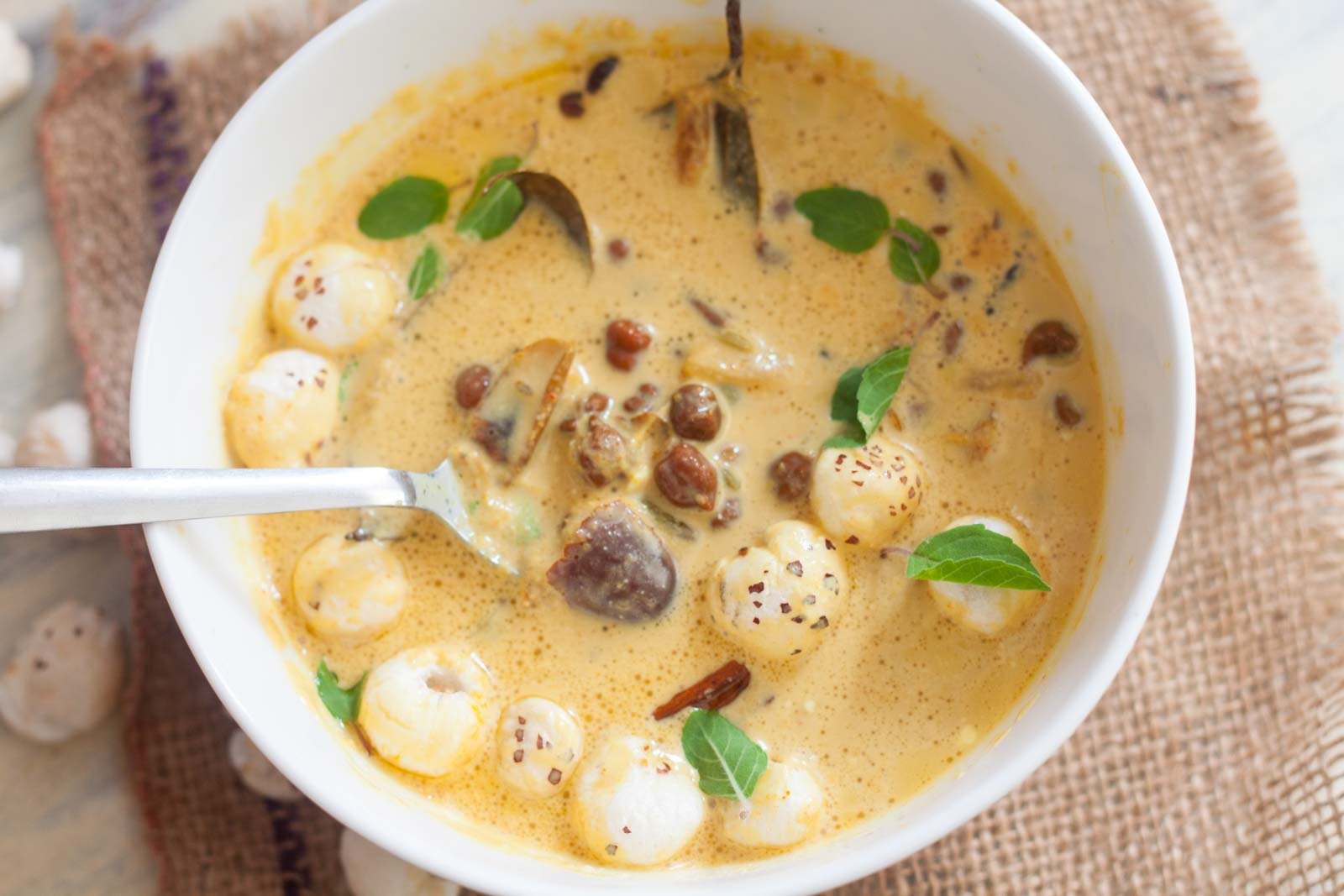 Kala Desi Chana is a delicious, spicy and flavorful curry that is made simple with a simple use of ingredients like onion garlic ginger and tomatoes along with garam masala and chillies. Cooking along with Olive oil makes this recipe healthy and delicious too.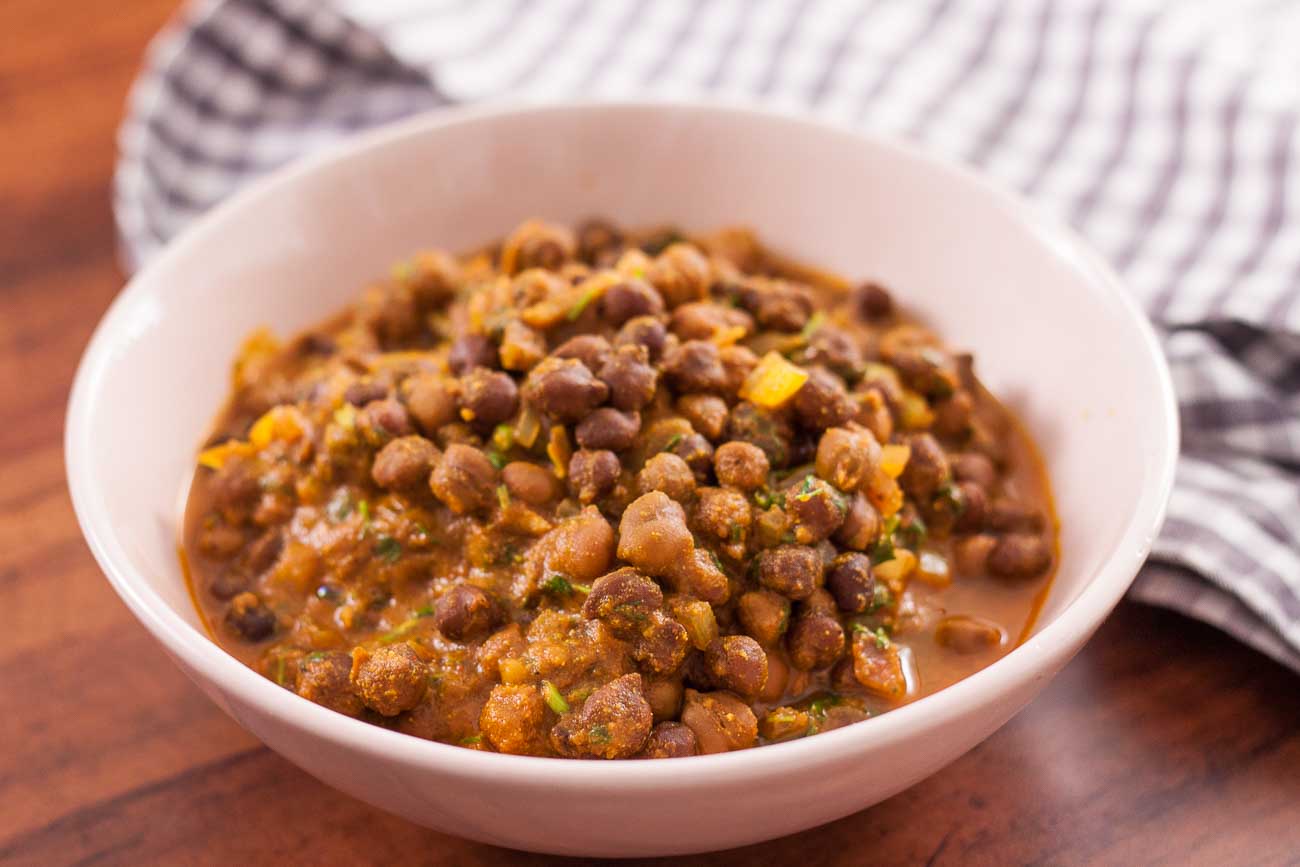 Just like Chole Masala, this Kala desi chana is also delicious. Kala Desi Chana is a delicious, spicy and flavorful curry of Whole Bengal Gram without using onion or garlic. The chickpea with dark brown skin is smaller in size when compared to the white-skinned chickpea. The two vary a lot in taste and texture. The Whole Bengal Gram tend to be drier and maintain their firmness even after they have been cooked very well.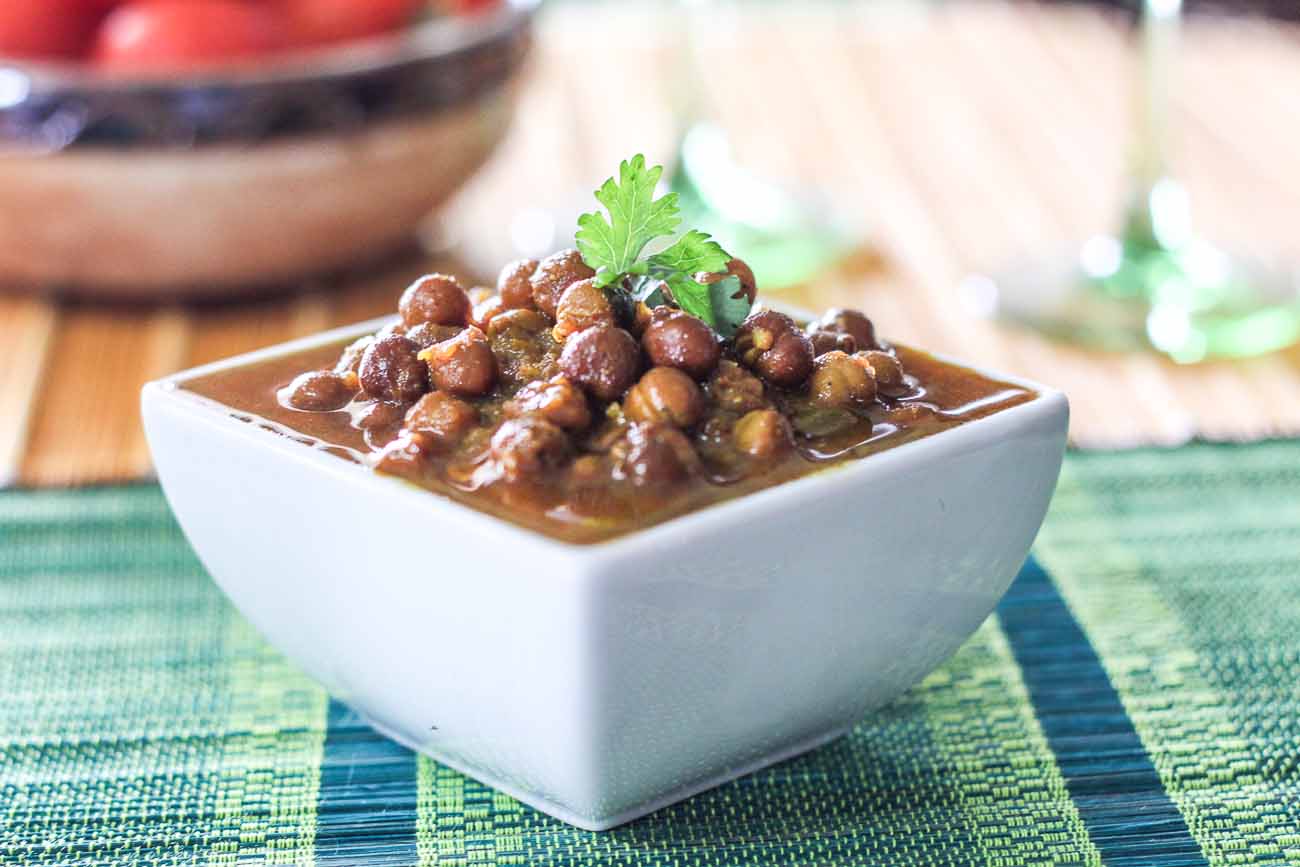 Kadala Curry is a very traditional dish of Kerala, where kala chana, also known as the desi chana is cooked and simmered in a spiced coconut gravy. This dish, is an inspired version of the original where we have played with the tastes by making it sweet and spicy. The addition of tamarind paste along with coconut milk and jaggery makes the kadala curry lip smacking delicious.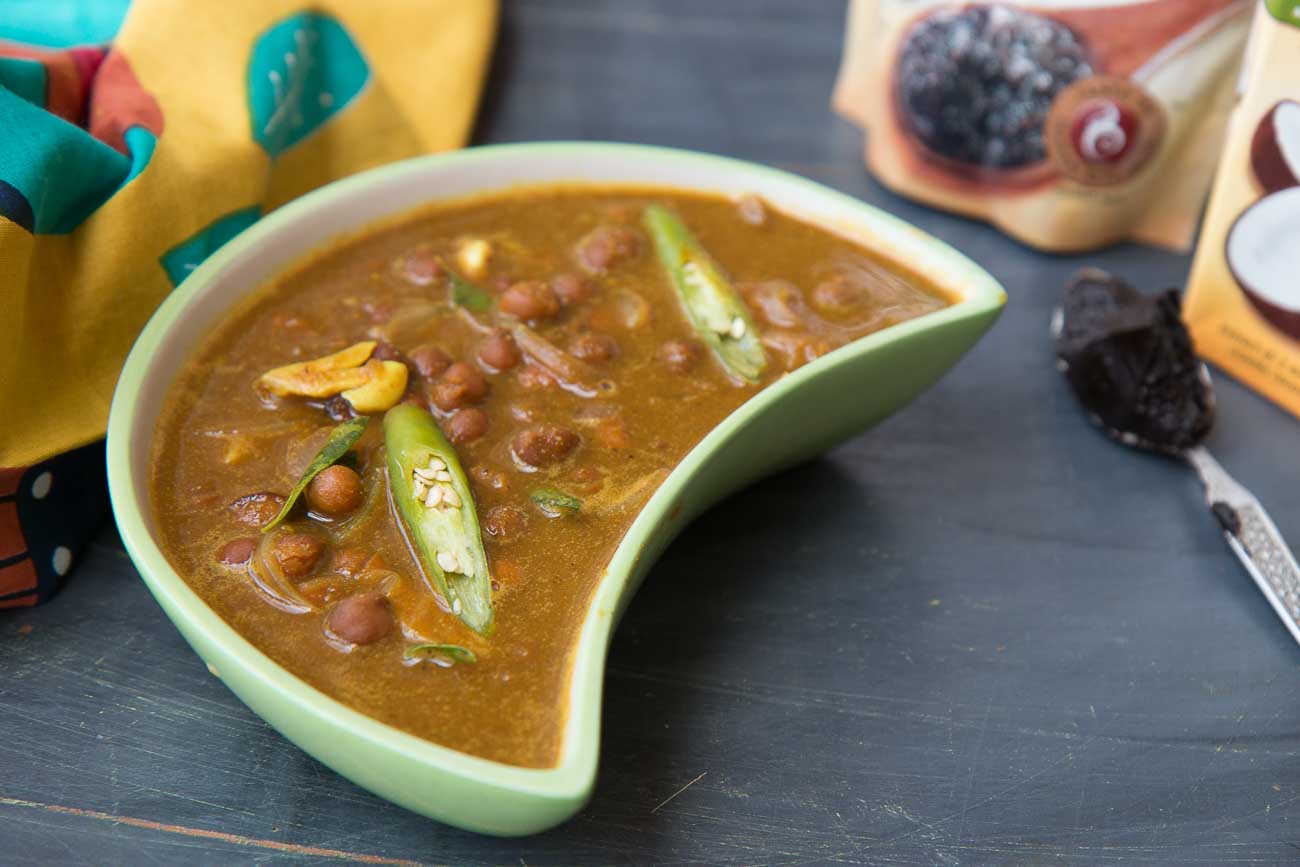 Himachali Khatta recipe is one of the most popular dishes from Himachal. Most of the time this Pahari cuisine is prepared in traditional function which is called Dham. This recipe is sweet and sour in taste and is usually eaten with rice in the Himachal region. It is easy to make and tastes absolutely delicious.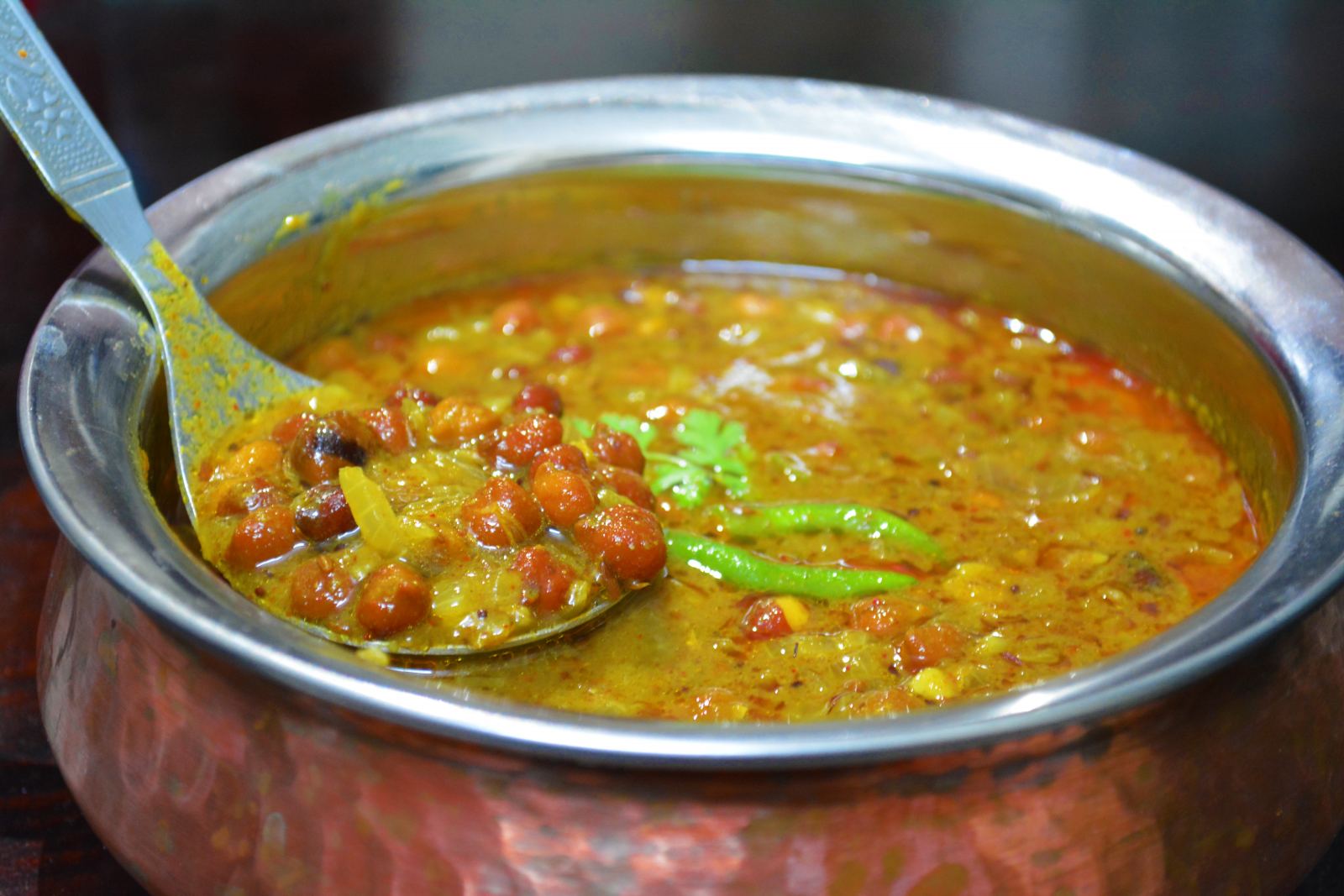 The Kadalai Puli Kuzhambu is delicious tangy curry that is packed with a perfect blend of spices and simmered in a coconut gravy. When combined along with Mangalore cucumber and drumstick it adds a variety to the curry making it rich and delicious.