Have a traditional Mangalorean style breakfast this Sunday. Mangalorean cuisine which is collectively called as Tulunadu captures the coastal region of Karnataka. Coconut and and coriander seeds are most commonly used ingredients in their everyday cooking. Breakfast is the most essential meal of the day. It is the first dish that kick starts your day with a happy start. On a day to day basis it is hard to decide on how to make your breakfast healthy and filling. Here we have come up with a Breakfast meal plate that will provide you with complete nutrition packed diet. You can make this dish on a lazy sunday morning to indulge in some authentic flavours of Mangalore cuisine.
In today's meal plate we have made Mangalorean Style Basale Pundi Recipe which is nothing but a rice dumpling dipped in a spicy onion gravy. Then it is paired with a simple fruit salad prepared traditionally the konkani style. You can have this breakfast meal plate with a cup of earl grey tea and a teaspoon of pickle.
1. Mangalorean Style Basale Pundi Recipe
A simple hearty breakfast dish that has coconut rice dumpling immersed in a flavorful onion coconut gravy.
If you are looking for more Indian Breakfast here are some: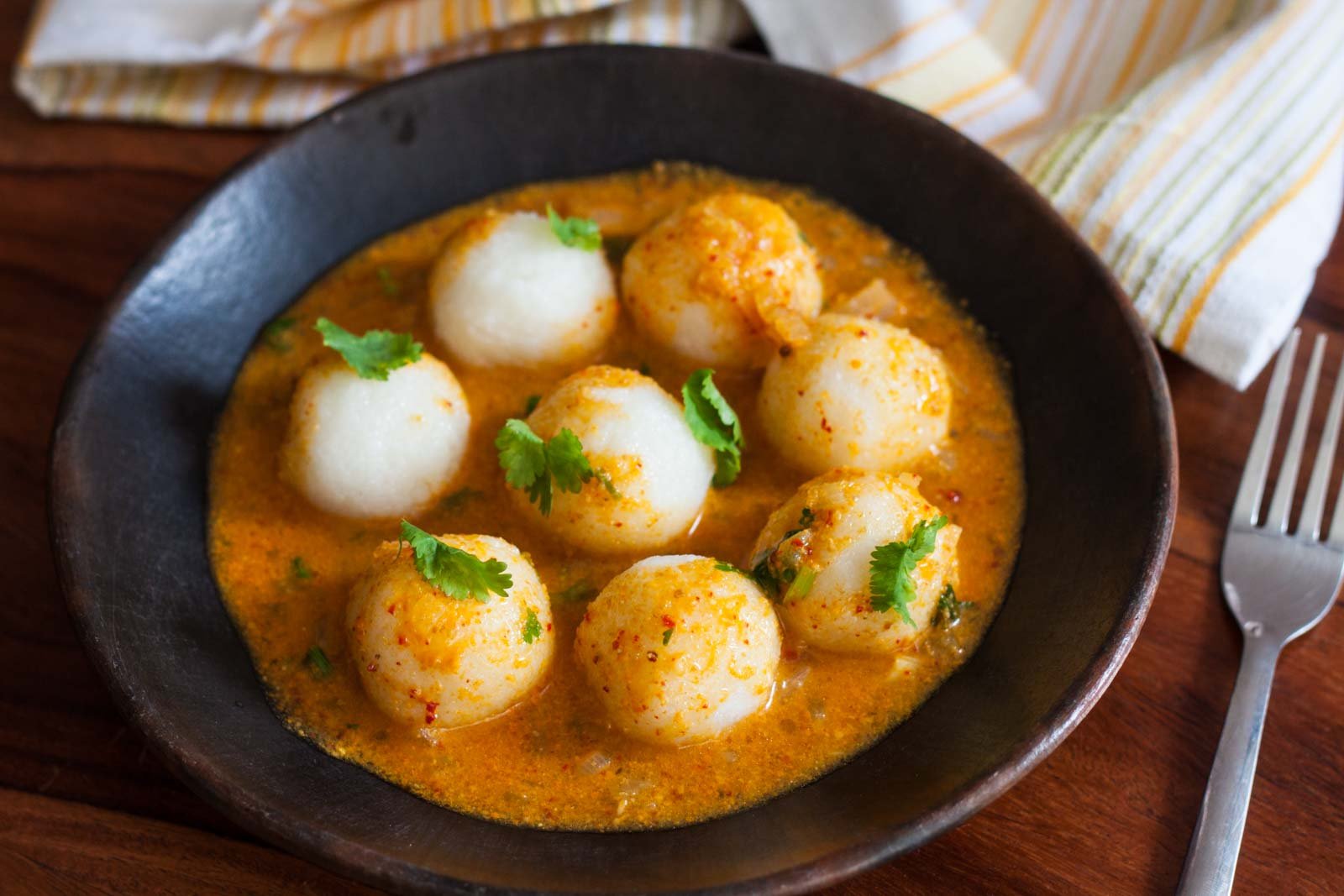 2. Konkani Style Avnas Ambe Sasam Recipe (Fruit Salad with Coconut)
An assortment of mango, pineapple and grapes tossed with ground coconut masala and tempered with mustard seeds and curry leaves.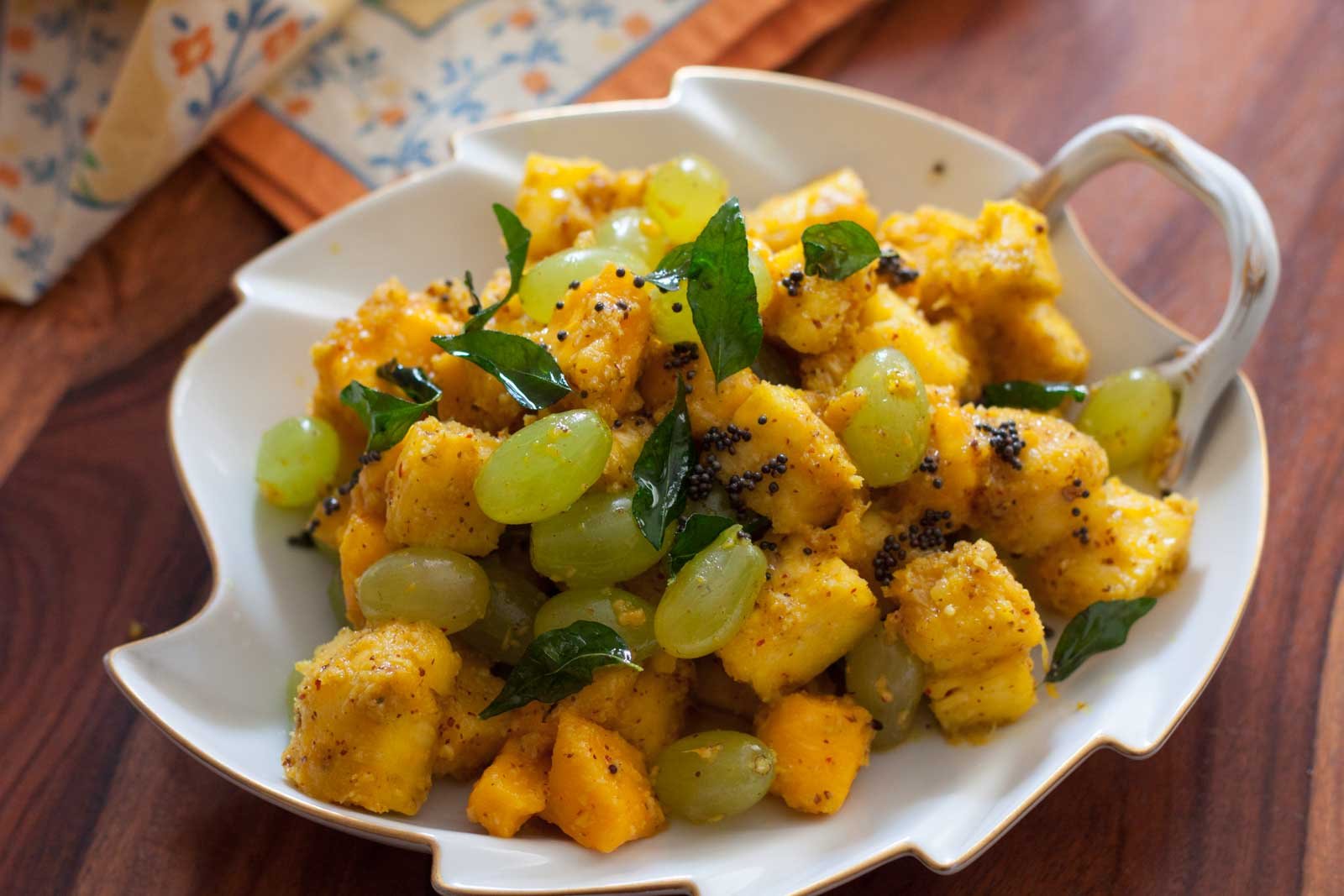 3. Ginger-Holy Basil Tisane | Adrak Tulsi Chai Recipe
An Adrak Tulsi Chai Recipe which is a concoction of beneficial ginger and tulsi leaves. This herbal brew works by increasing body metabolism, which in turn helps in accelerating fat burning process. It provides a healthy and natural way to lose weight.