Looking forward to their lunch boxes at school everyday, kids are overwhelmed by the colours they see in their tiffin boxes.
Packing lunch boxes every single day can get tedious, however you can always smoothly get ahead with planning the menu beforehand and buying your groceries accordingly which always helps and makes your morning schedule a bit easier. This Lunch box, is very simple and can be put together in a jiffy.
Poha with Matar and pomegranates makes for a nutritious lunch box, for both kids as well as adults. Pomegranate is considered as a superfood, as it has the properties to cure almost all ailments. Pairing this healthy fruit along with some Poha gives them the required energy from its carbohydrates it contains. It helps you carry on with your day's work till you consume your next meal.
This Matar Poha requires no prior preparation. It can be made fresh the very same morning. You can substitute green peas with any other vegetables of your choice like sweet corn, carrots or potatoes.
If you are looking for more such Poha Recipes, that can be packed in your office lunch box or even for kids school lunch.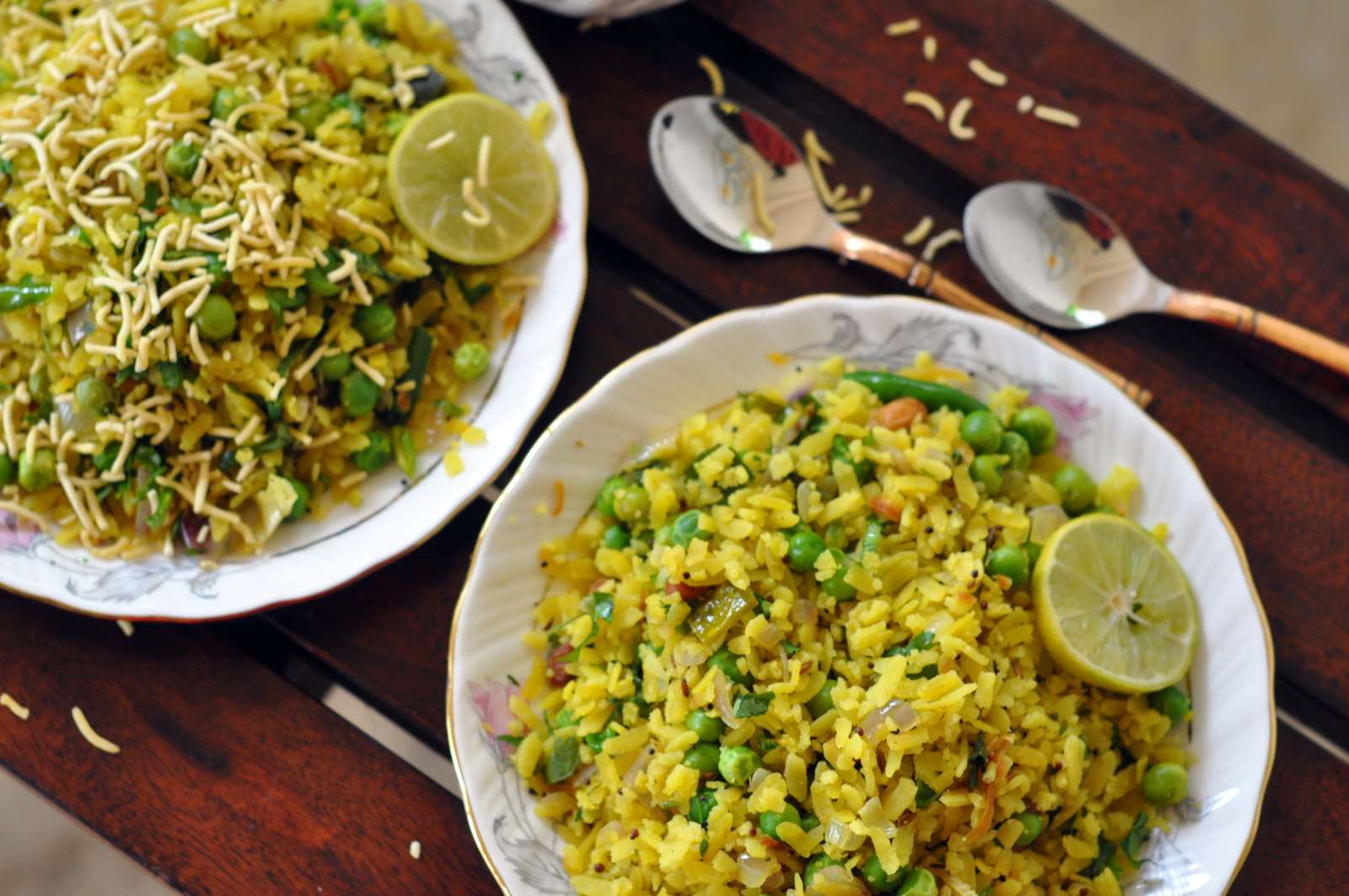 2. Pomegranates

In this lunch box, along with the Poha we have packed some pomegranates, its rich deep red colour, makes it attractive for kids . Alternatively, you can choose to put any fruit of your kid's choice in the tiffin box.
Pomegranates have great health benefits, such as
they contain powerful antioxidants.
helps to improve digestion.
it also helps improve memory.