Sometimes all you need is a plate filled with comfort food that will bring your warmth and happiness as you eat. At Archana's kitchen we always try to come up with Ideas that will leave all our food lovers to try something new everyday but at the same time keep it simple and healthy as well. The meal plates that we bring about are easy to make, home cooked and can be made even on your busy week days. Indulge in a lip smacking North Indian Style Meal plate this week. It is also very important to keep a track on what you eat over a daily basis as it will help you gain good amount of nutrition and keep you fit.
In today's meal plate we have used ingredients that will help you beat the summer heat and keeps your body cool. Apple gourd is a good source of water content, it contains about 94 percentage of water and is able to cure digestive problems as well. Methi leaves are used in rotis to create a delicious thepla that is eaten along Simple Bhoondi kadhi and stir fried cabbage poriyal.
Plan your day to day meals by following our menu list for today :
1. Punjabi Style Boondi Kadhi Recipe
Popular kadhi in Rajasthan and Punjab. Methi seeds are rich in iron and lentils are rich in proteins. It is a soothing side dish that is apt to have during hot days.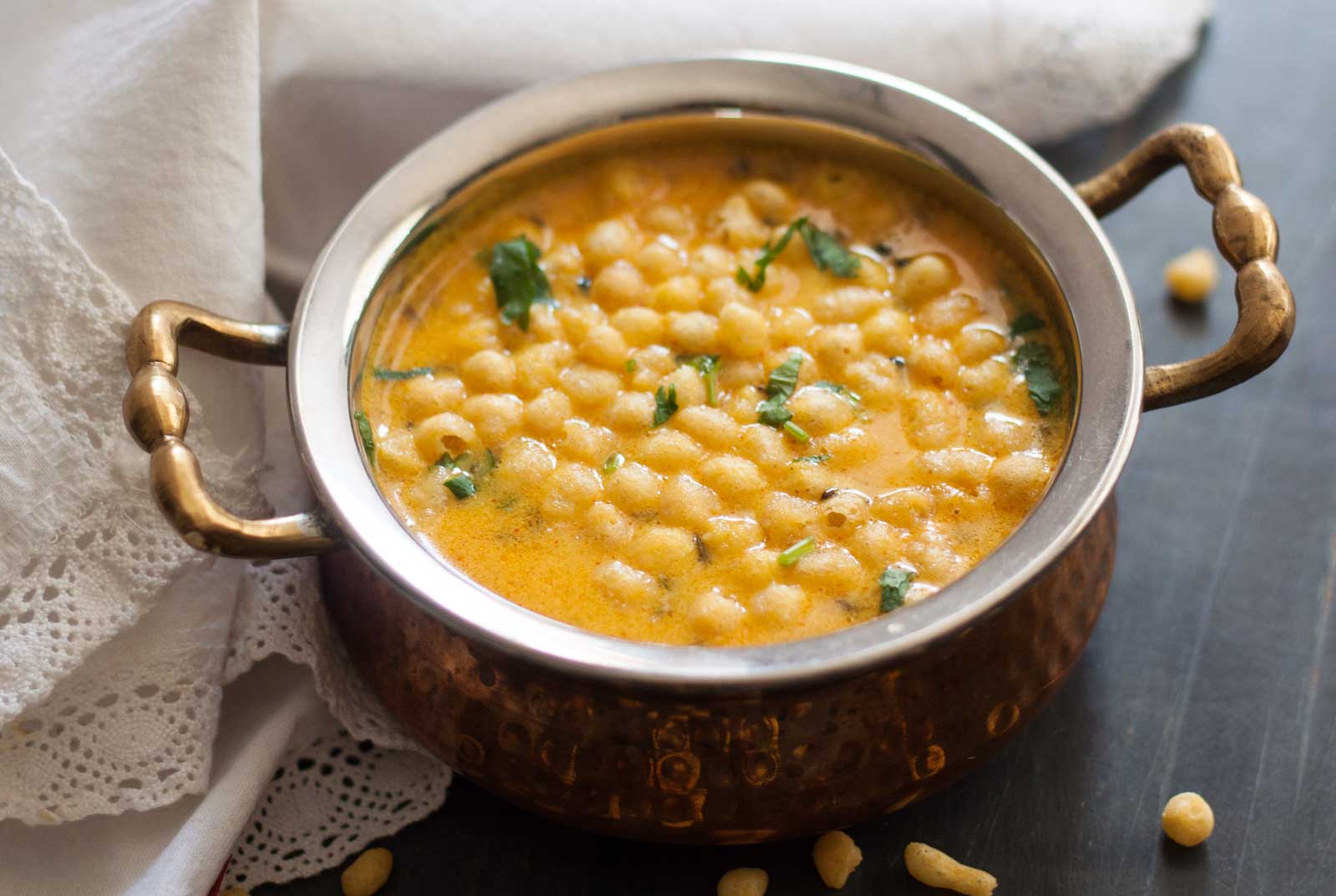 2. Khatti Meethi Tinda masala Recipe
Sweet and and sour apple gourd spiced with Indian masala to create a delicious side dish that can be had along with phulkas for lunch.
If you are looking for more gourd recipes here are some: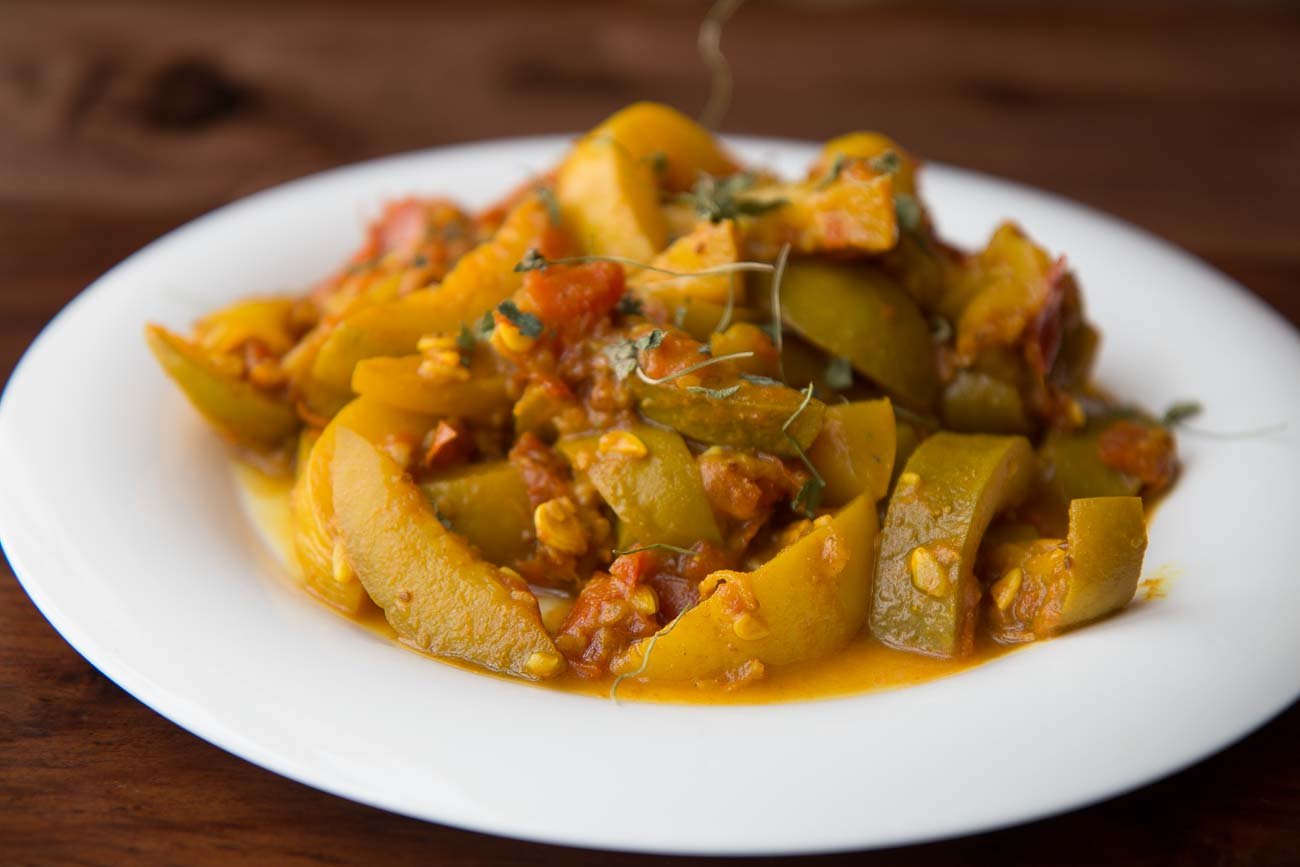 3. Gujarati Methi Thepla (Spiced Indian Flat Bread with Fenugreek Leaves)
One of the many comfort foods to Gujarati's.It is rightly paired with Khatti Meethi Tinda masala and the boondi Kadhi. This will be able to complete your meal.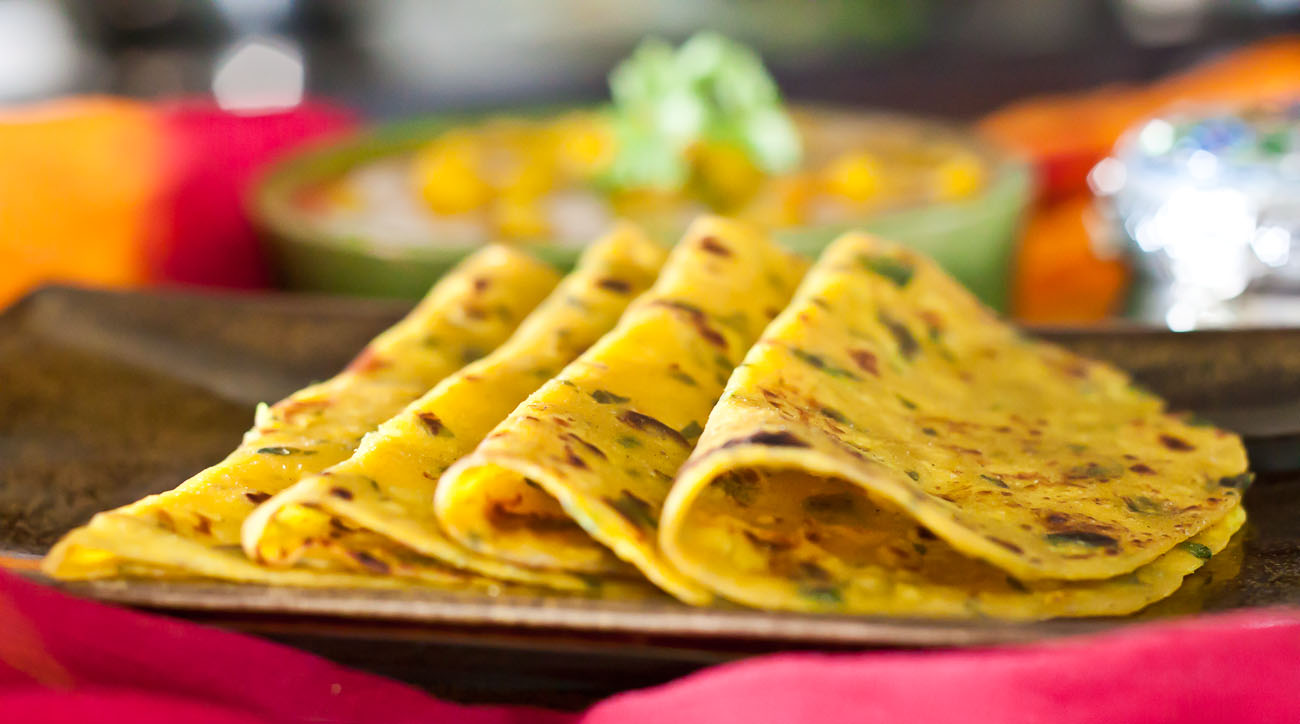 4. Muttaikose Poriyal Recipe (South Indian Cabbage Stir fry With Coconut)
A very traditional South Indian dry vegetable made from cabbage. The Cabbage that is also called as Muttaikose in tamil is power cooked with a very simple seasoning if mustard seeds, curry leaves, salt and freshly grated coconut.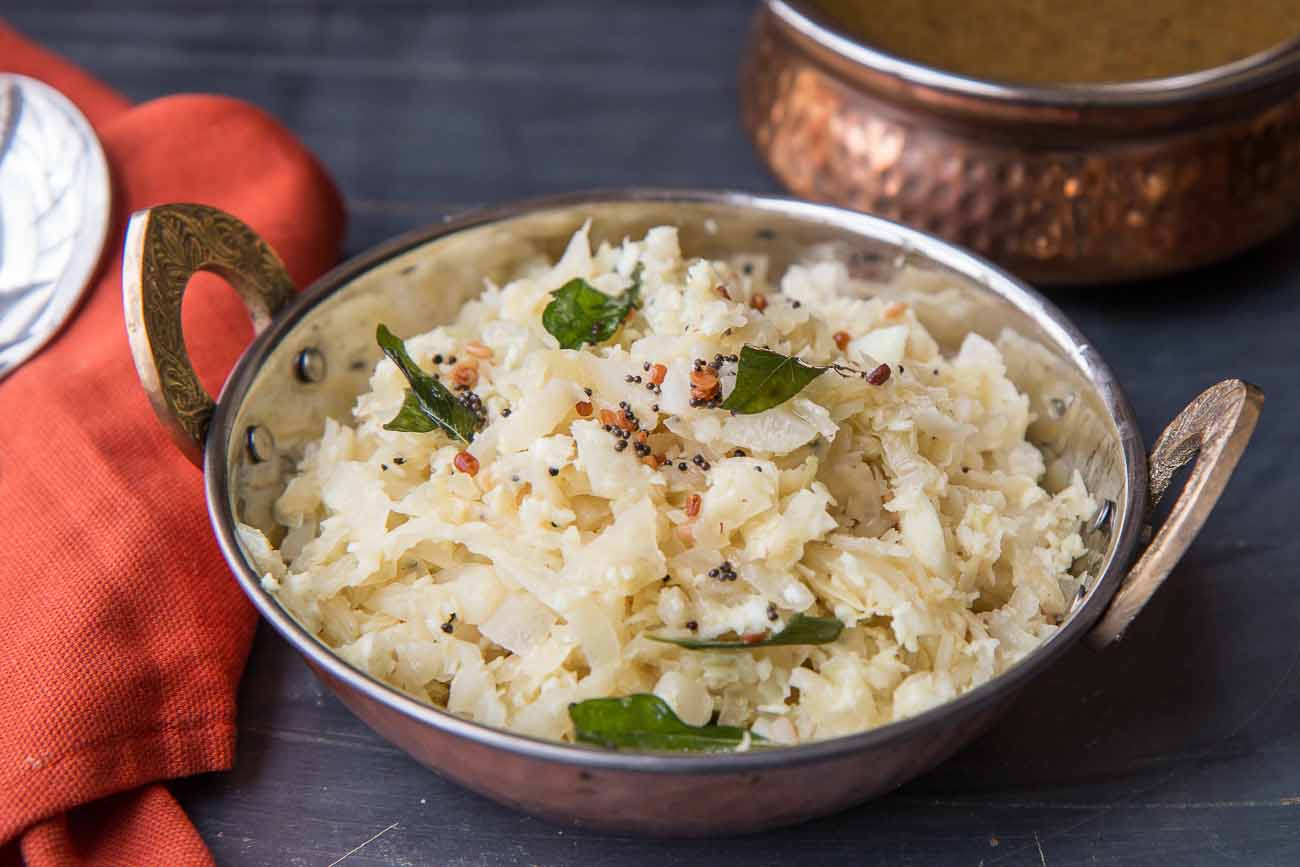 5. Pisarna Manga Recipe (Instant Raw Mango Pickle)
An instant raw mango pickle that is easy to make using very few ingredients. Methi and Hing give a delectable flavour to this mango pickle. It comes in handy when there are fewer vegetable options of sabzi and curry.