Eggless Lemon Pound Cake Recipe
A buttery cake that is perfect for eating just like that as your evening snack. It's a super simple recipe and quick to make too. The lemon pound cake is made with eggless option that can be made with different variation using orange rind, coconut and pineapple etc,.

Archana Doshi
On

Thursday, 25 March 2010 09:48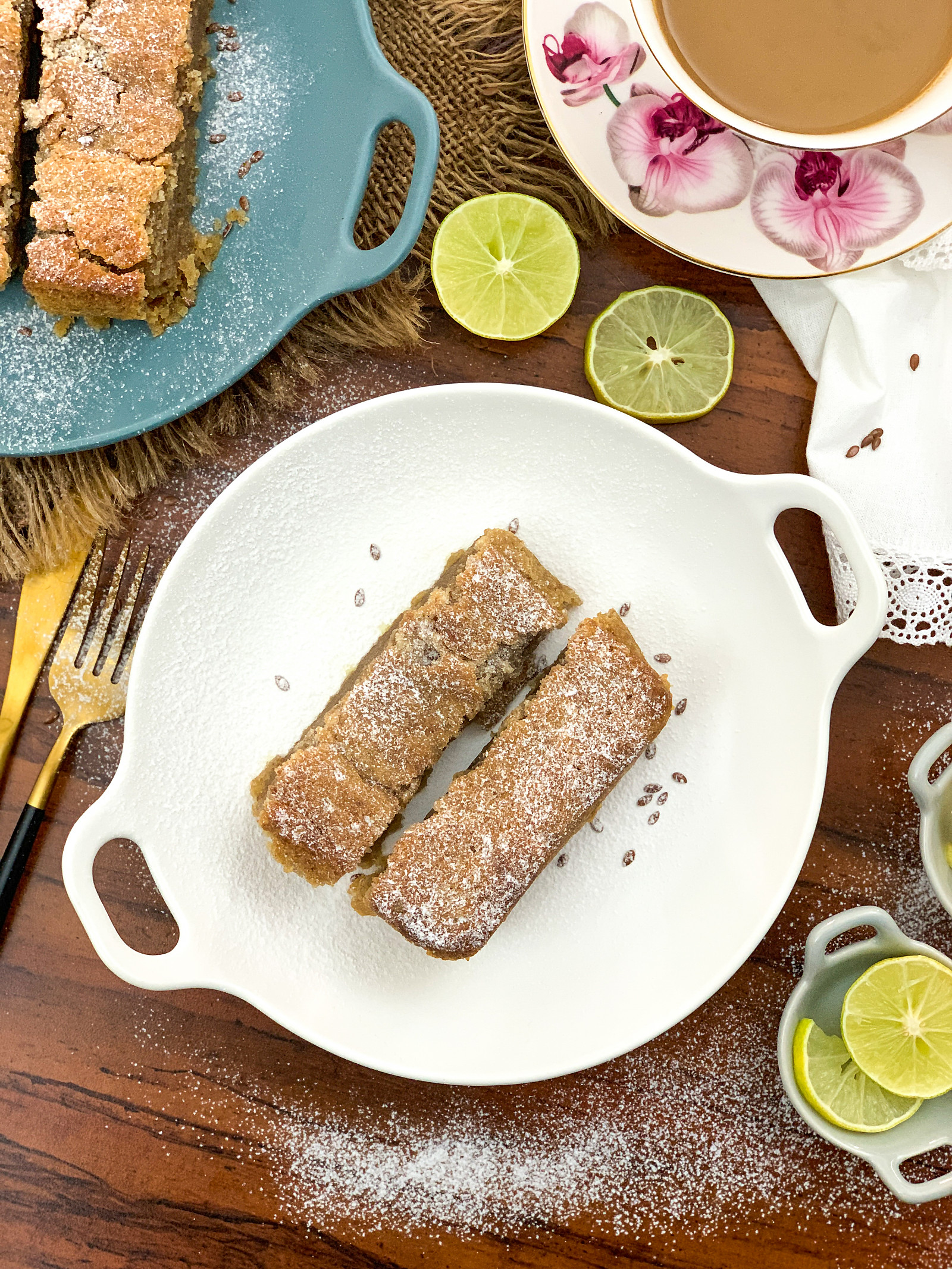 The Old Fashioned Eggless Lemon Pound Cake is a buttery cake perfect for eating on its own. The poundcake is also an important component of elegant desserts like trifle puddings. These pound cakes also makes itself into a favourite tea cake.
It's a super simple recipe and quick to make too. Delicious variations can me made with this cake, by adding a few taste enhancers like, orange rind, lemon rind, crushed almonds, desiccated coconut, raisins, chopped figs, chopped nuts, cut candied pineapple, dried cherries etc. It's all your choice to make it a delicious fruit cake.
Serve the Eggless Lemon Pound Cake with a nice cup of Adrak Chai to enjoy your Tea Time Snack.
If you are looking more Cake Recipe here are some :
Ingredients
1/2 cup

Butter (unsalted)

3/4 cup

Caster Sugar

1-1/2 cups

All Purpose Flour (Maida)

1/2 teaspoon

Salt

2 teaspoons

Baking powder

1/2 cup

Milk

3 tablespoons

Lemon juice

1 teaspoons

Vanilla Extract

1 tablespoon

Lemon zest

For Flax Meal Egg Replacer
2 tablespoons

Flax seed powder (flax meal)

6 tablespoons

Water
How to make Eggless Lemon Pound Cake Recipe
To begin preparing the Lemon Pound Cake, preheat the oven to 180 C. Butter and flour a 10" loaf, square, or a bundt pan. I like using a loaf pan as the cake slices nicely.
To prepare flax meal egg replacer
If your recipe asks for 2 eggs, measure 2 tablespoons of flax seed powder and 6 tablespoons of water. Stir well and let the mixture rest for about 15 minutes. This process of resting helps the flax meal mixture develop a gelatinous consistency similar to eggs.

Sift together the flour, baking powder and salt and keep aside.

Using the large bowl or a KitchenAid Stand Mixer bowl, beat together the butter, sugar and vanilla essence. Beat well until fluffy.

Add in the Flax Eggs, baking powder, salt, flour, lemon juice, milk and beat until well combined and you get a smooth batter.

Pour the batter into the prepared greased pan and bake until a knife inserted in the centre comes out clean, about 30 to 40 minutes. The baking time will vary from oven to oven, so take care too look at the Eggless Lemon Pound Cake after 30 minutes.

Once done, remove the Eggless Lemon Pound Cake from the oven and cool the pound cake in the pan on a rack before serving.

Serve the Eggless Lemon Pound Cake with a nice cup of Adrak Chai to enjoy your Tea Time Snack.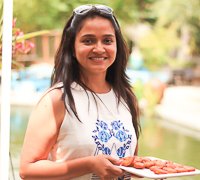 Archana Doshi is the founder of Archana's Kitchen. Archana launched Archana's Kitchen in 2007 as a way to keep track of her and family's recipes, and along the way grew it into one of the most popular cooking websites in the world. Archana is dedicated to helping home cooks be successful in the kitchen. Archana says "I hope you enjoy cooking recipes from my website where the sole effort is to make cooking simple for you. When you try out one of our recipes, we are longing to hear back from you. Do take your time to come back and share your comments, as your feedback means a lot to me"