Heart Shaped Cake Pops Recipe

Preeti Tamilarasan
On

Monday, 01 February 2016 00:12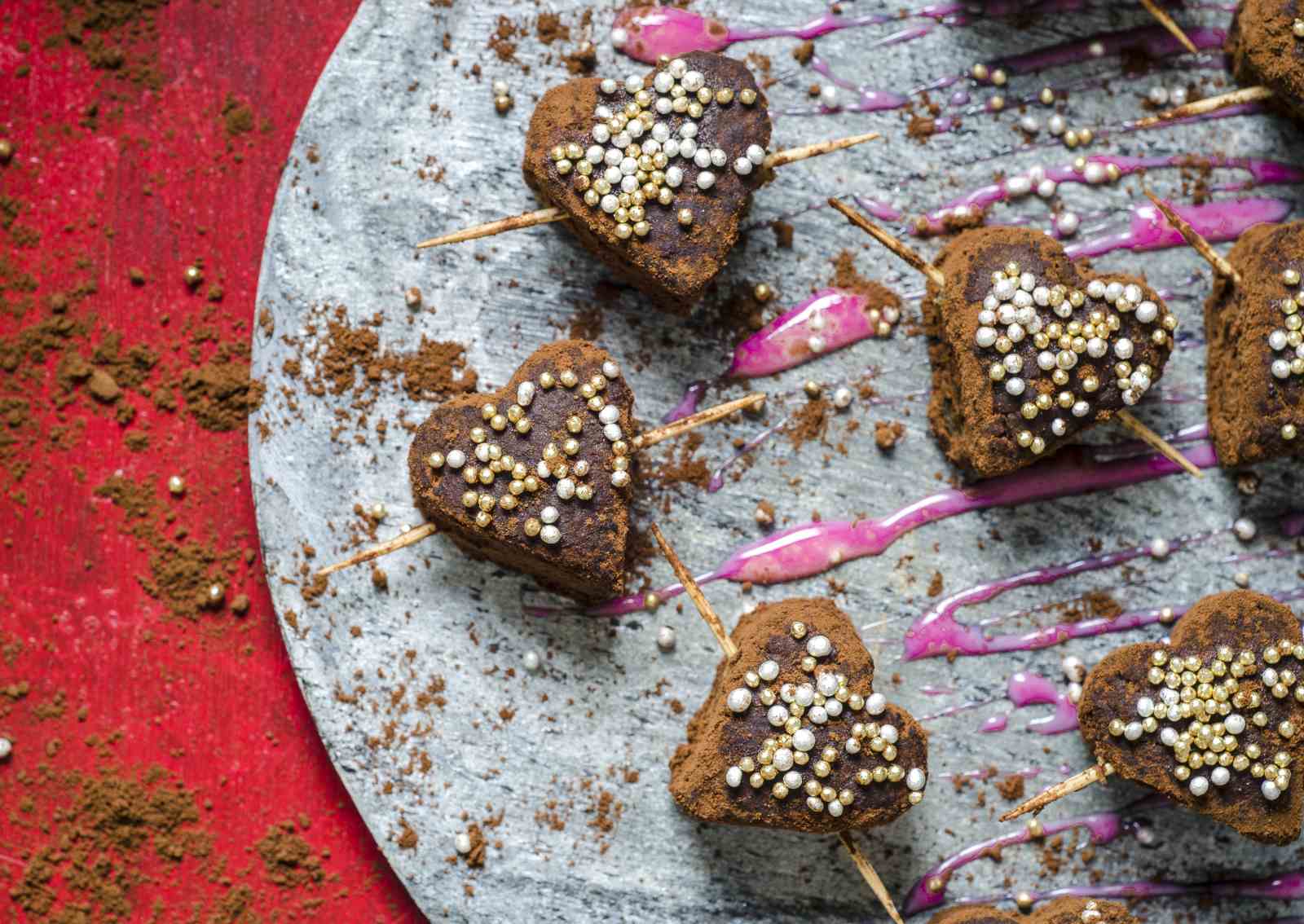 Heart Shaped Cake Pops are an easy and simple to prepare cake pop recipe which doesn't require icing or frosting. Those who prefer frosting, can use with Nutella to cover the cake pops. The crumbs of basic vanilla or chocolate sponge cake is used to prepare this cute looking cake pops. Try this easy dessert for the coming Valentine's Day and impress your loved ones.
If you like tea time cake recipes, then you might also like
Ingredients
Lemon Pound Cake

, 1 recipe
1/4 cup

Condensed Milk

, as required

Decorative sugar (Cake/ Candy Sprinkles)

, as needed
1 cup

Cocoa Powder

1 cup

Milk
How to make Heart Shaped Cake Pops Recipe
To begin making the Heart Shaped Cake Pops Recipe, you must have the pound cake ready. You can optionally buy a store bought cake and make it into crumbles.

Add the crumbled cake into a large mixing bowl. Add a tablespoon of condensed milk at a time to bind the cake to make a cake dough. Take care to make sure the cake does not become too moist. The cake dough should be firm and shapeable.

Pat and press the cake dough into a flat baking sheet with about 1-1/2 inch thickness. Use a small heart shaped cookie cutter and cut small to make heart shaped cake pops.

You can either make small ladoo shaped balls or use a small heart shaped cookie cutter for the shape. If making round balls, make sure there are no cracks in the ball. It should be very smooth. Proceed the similar way with the remaining dough.

Place the cake pops on a foil sheet covered tray. Keep it in refrigerator for 30 minutes or till the cake pops are set firm.

Once the cake pops are set, take them out and dust with cocoa powder. Make sure the cake pops are fully covered with cocoa powder. Take a heart cake pop and insert a toothpick right across the cake pop.

Place the cake pops again in refrigerator for 15 minutes. Take 1 tablespoon of water or milk in a bowl. Take out the cake pops from the refrigerator. Brush them lightly with milk and sprinkle colored sprinkles and serve.

Make these cute Heart Shaped Cake Pops for Valentine's day, for a baby shower or simply for your kids and enjoy it with a cup of delicious coffee.