South Indian Mini Thali is the first in the series for Mini Thali Recipe and Ideas for the South Indian Cuisine. You will find here recipes that are homely and most often cooked in South Indian homes. The recipes are simple and are either given a twist or cooked in a healthy way to preserve nutrition. I hope you enjoy the recipes I have shared and you get to try them out for a family Sunday meal. I hope you get to make a South Indian Mini Thali from this menu idea. I will share more such Thali Menus, as and when I make more of them.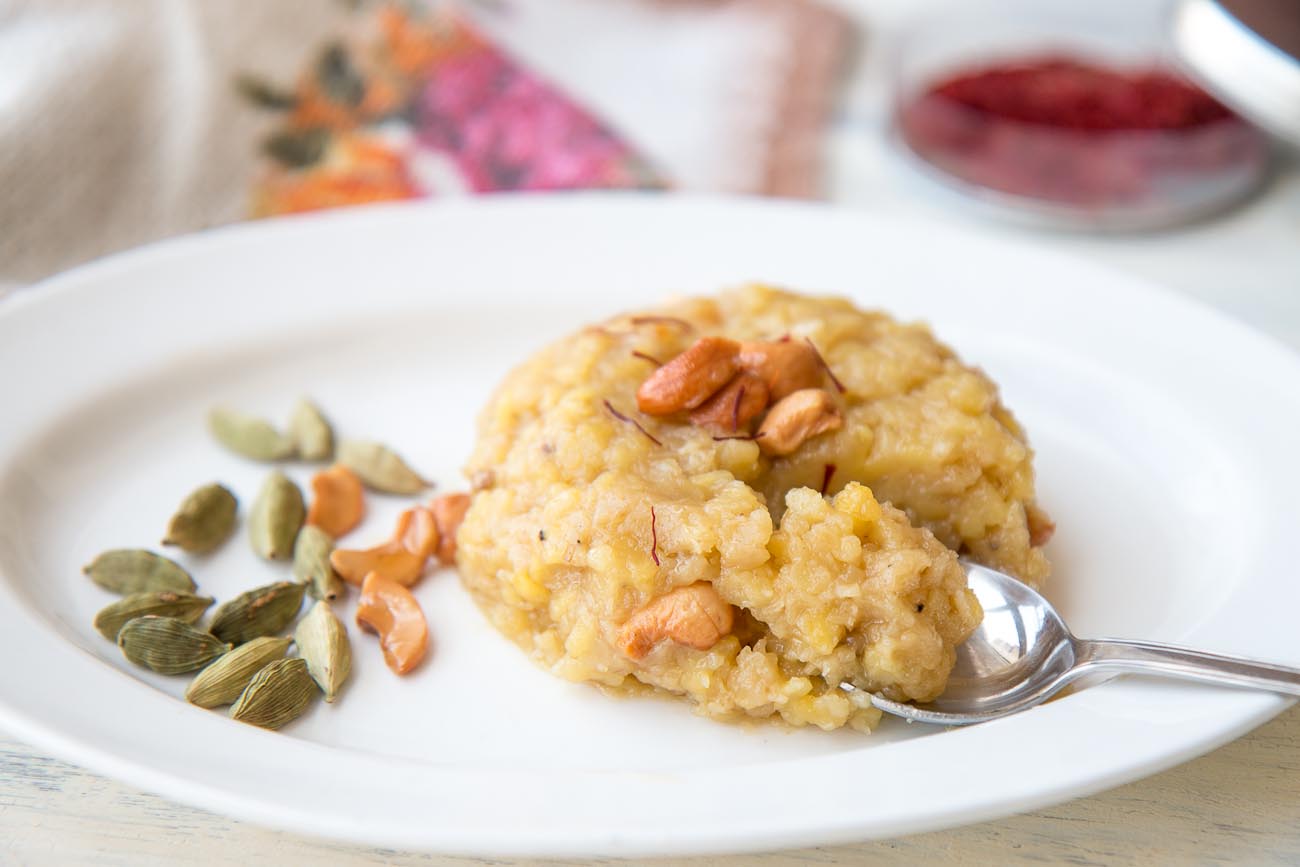 The Oats Sakkarai Pongal Recipe is a simple, wholesome and full of flavor dish that is very quick and easy to make. Surprisingly, the addition of oats did not change the taste of the Sakkarai Pongal and it still remained to be creamy and full of flavors from the ghee, jaggery and cardamom. If you are looking to cut down rice from your diet then the recipe of Oats Sakkarai Pongal will be a hit.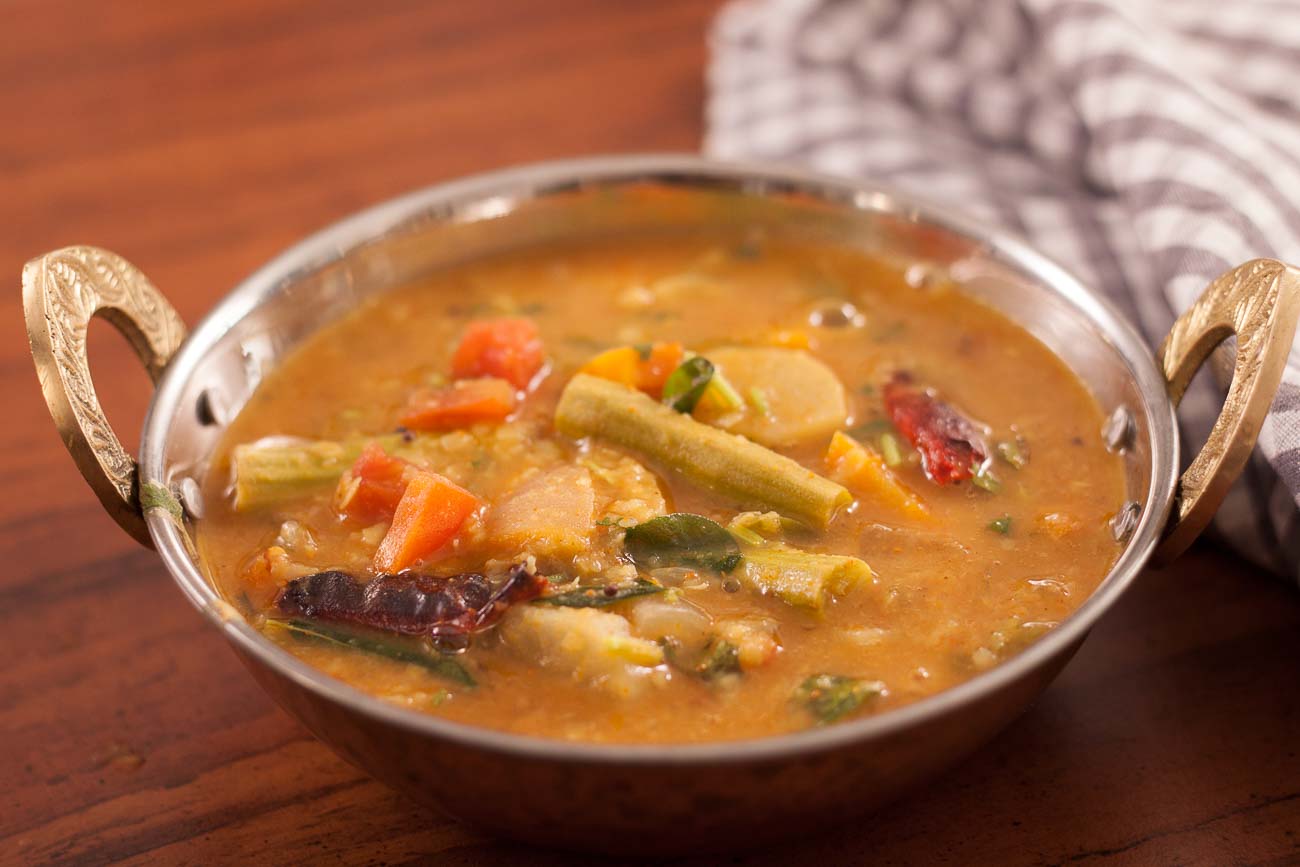 The Mixed Vegetable Sambar recipe is a simple and quick method of making sambar in a single pot. The most important ingredient of making the sambar is the homemade sambar powder and every home and every kitchen in south india has a unique recipe of making the sambar powder. Below you will see the video recipe of how to make sambar using a variety of mixed vegetables.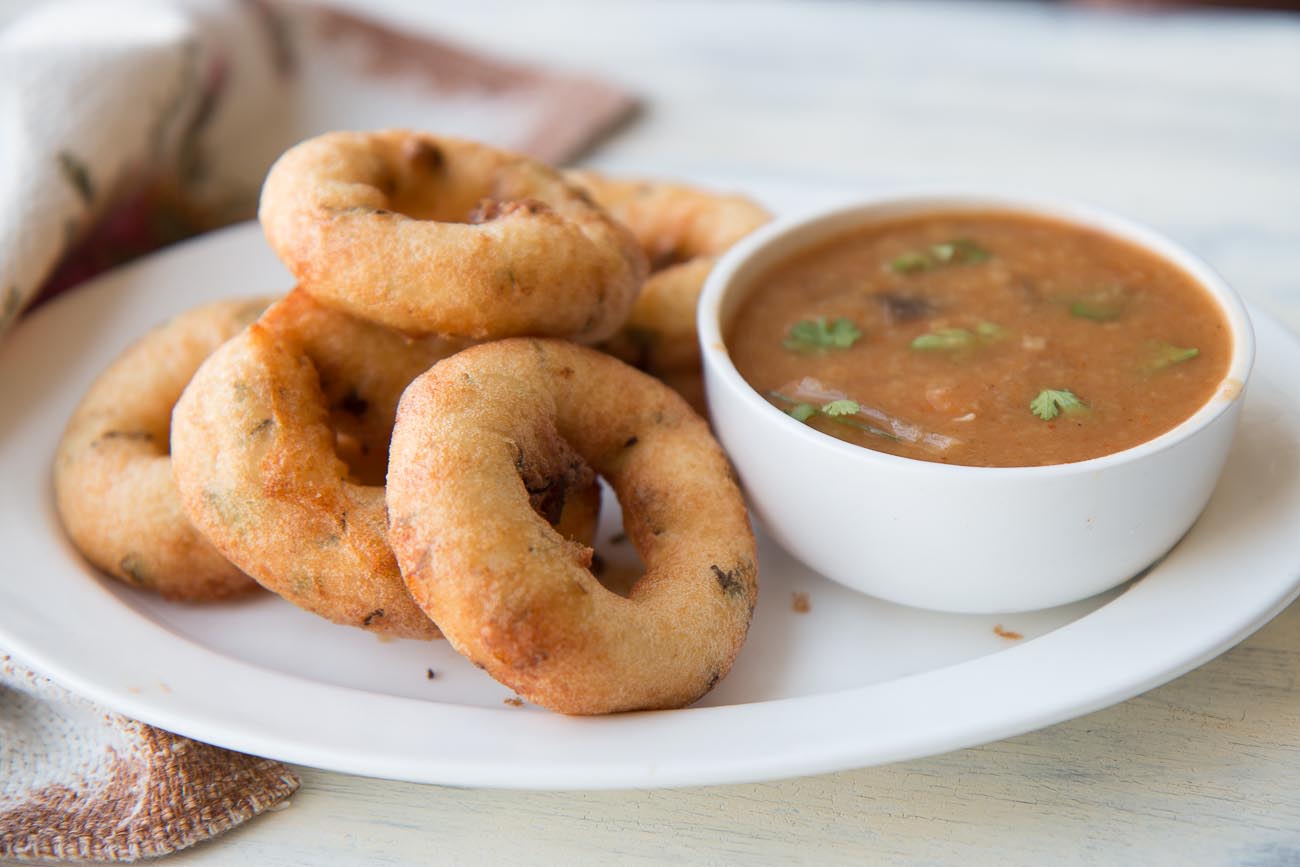 The Medu Vada Recipe is a very traditional South Indian Tiffin/ Breakfast dish that is made from whole urad dal. Each home has a special recipe of how they spice up the Medu Vada batter. In this recipe, I have spiced and flavored the batter with ginger and green chillies.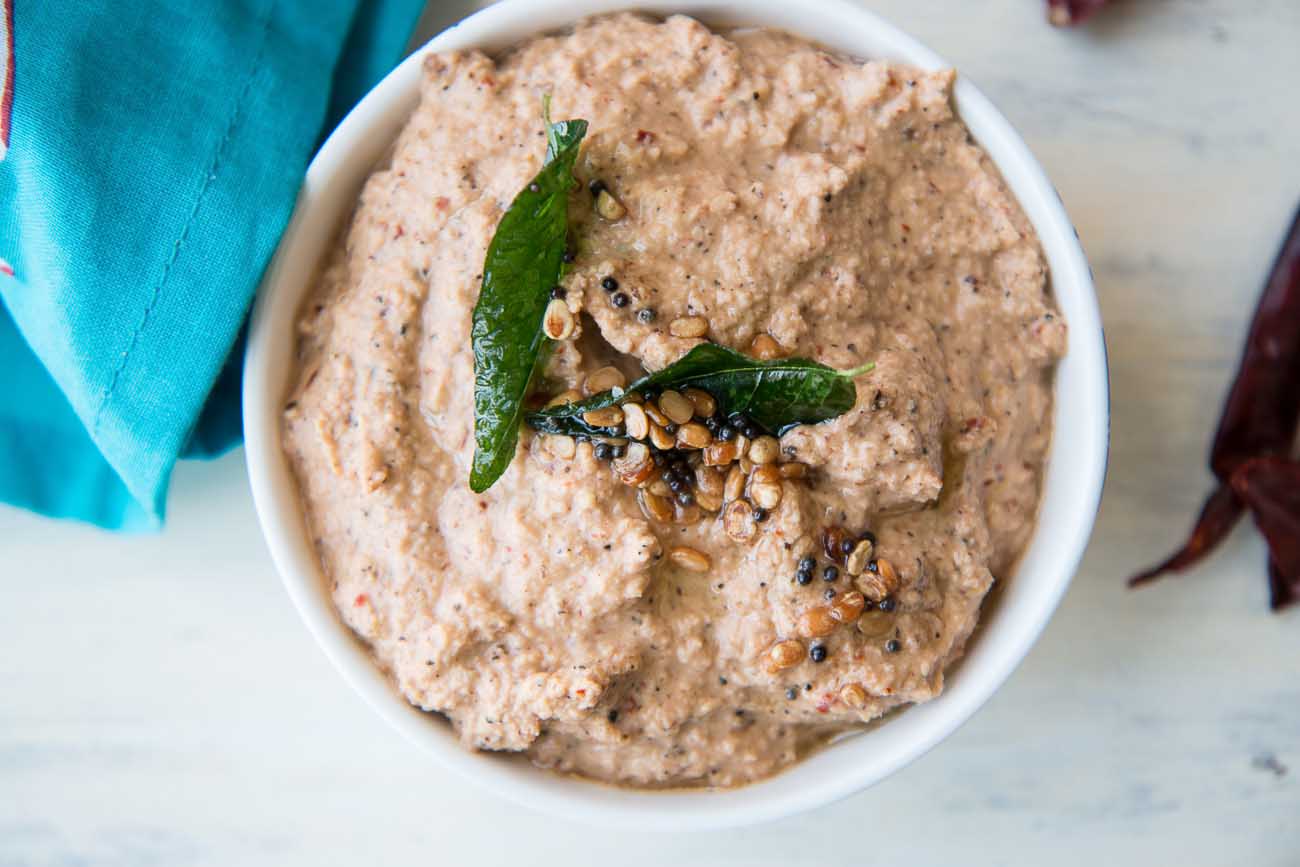 Thengai Thogayal also known as the Tangy and Spicy Coconut Chutney is different from the regular chutney that you have along with the idlis and dosas. The thogayal recipe is made with roasted ingredients urad dal, red chilies, and curry leaves when ground along with tamarind into a paste along with the coconut gives a fresh aroma that makes it simply delicious.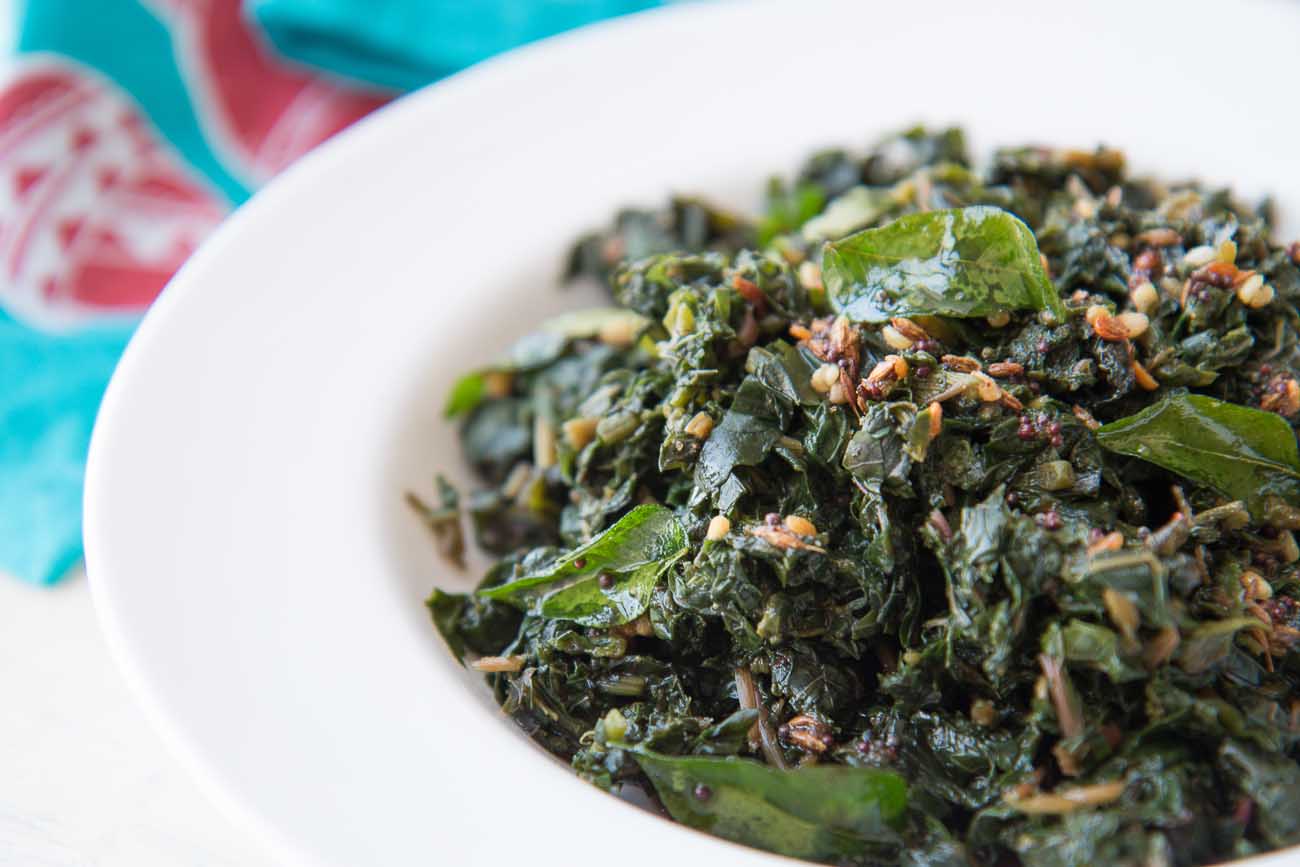 The Keerai Masiyal Recipe is a simple wholesome recipe that you can make with any kind of greens. like Arai Keerai or Thandu Keerai or Amaranth Greens or Beet Greens or Radish Greens or Spinach Greens.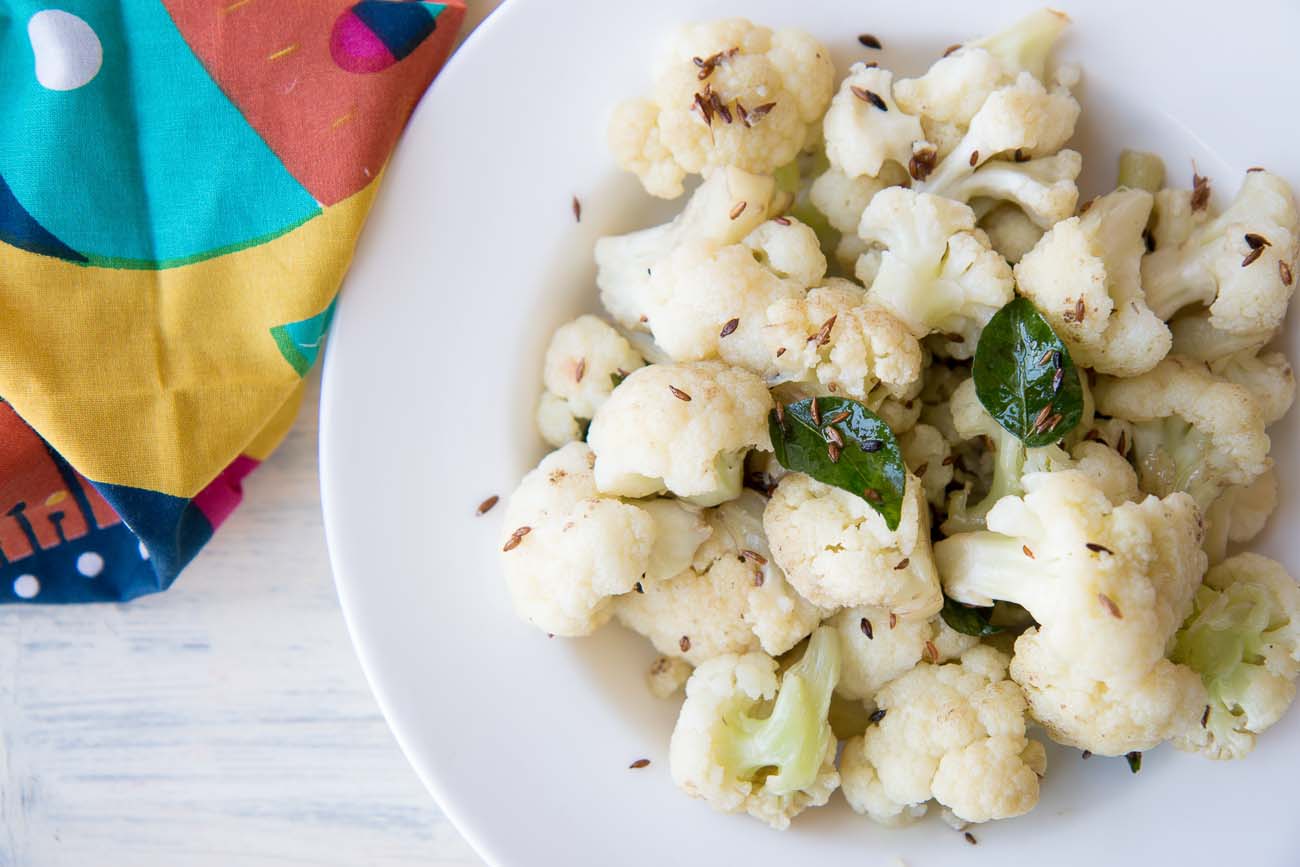 The Steamed Cauliflower Curry Recipe is a simple, healthy recipe that you can make for dinners or lunches in a matter of minutes. The simplicity of food, with subtle spices, brings out the flavors and the texture of the cauliflower curry. You can experiment with different spices, adding them one at a time every time you make this curry.