Oats Sakkarai Pongal Recipe
Delicious sweet pongal with oats and moong dal
In association with Saffola Fit Foodie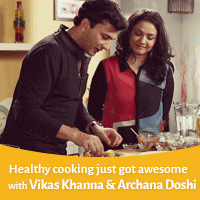 Archana Doshi
On

Wednesday, 14 January 2015 12:17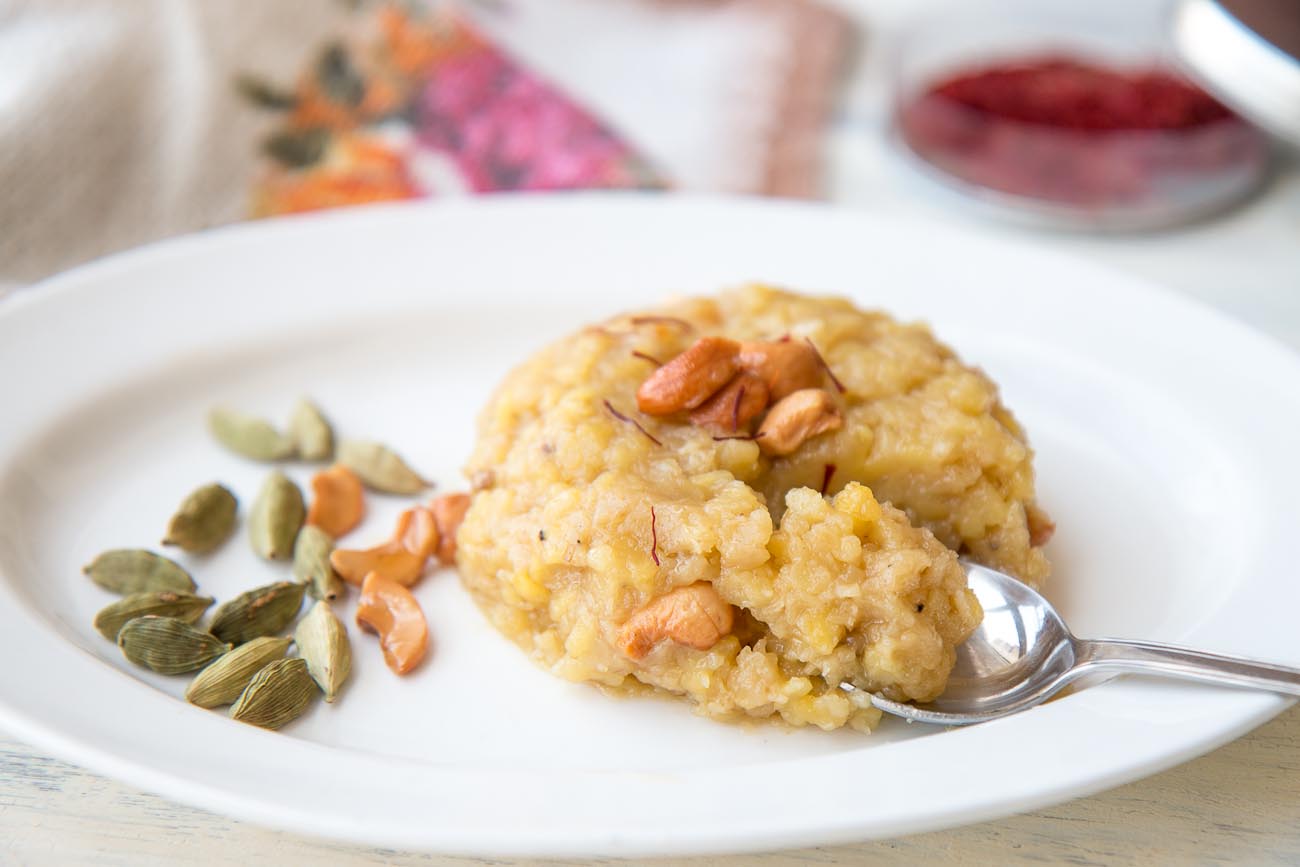 The Oats Sakkarai Pongal Recipe is a simple, wholesome and full of flavor dish that is very quick and easy to make. I created this recipe as part of my Saffola FitFoodie, collaboration. Surprisingly, the addition of oats did not change the taste of the Sakkarai Pongal and it still remained to be creamy and full of flavors from the ghee, jaggery and cardamom. If you are looking to cut down rice from your diet then the recipe of Oats Sakkarai Pongal will be a hit.
Serve Oats Sakkarai Pongal Recipe along with a meal of Ven Pongal Recipe (South Indian Rice and Lentil Pudding) or Foxtail Millet Pongal Recipe.
If you like this recipe, try more recipes like
Ingredients
How to make Oats Sakkarai Pongal Recipe
To begin making the Oats Sakkarai Pongal Recipe we will first cook the Yellow Split Moong Dal. I will be using a pressure cooker to cook the Moong Dal. You can also use the saucepan method.

Rinse the Moong Dal under water and place it in the pressure cooker. Add 3/4 cup of water and cook the Moong Dal, cover the pan, place the weight on and until you hear one whistle. After the first whistle, turn the heat to low and simmer for 3 to 4 minutes. After 3 to 4 minutes, turn off the heat and allow the pressure to release naturally. Keep this aside.

In our next step, we will roast and cook the oats. Heat a tablespoon of ghee in a heavy bottomed pan on medium heat. Add the oats and saute on medium heat until the oats gets lightly toasted. Add in 3/4 cup of water and cook the oats. This will take about 3 to 4 minutes. Keep stirring continuously until the oats is cooked.

Once the oats are cooked, stir in the jaggery and allow the jaggery to melt into the oats mixture. Next stir in the cooked Moong dal and the cardamom powder. Check the taste and adjust the sweetness to suit your taste. Cover the pan and keep the heat on low, while we proceed to prepare the seasoning.

To make the seasoning for the Oats Sakkarai Pongal; heat 2 tablespoons of ghee on medium heat. Add the cashew nuts and allow it to roast until golden brown. Turn off the heat.

In the final step, add the seasoning mixture to the Oats Sakkari Pongal and stir well to combine.

Serve the Oats Sakkarai Pongal for the "Festival of Pongal" or even for breakfast along with Oats Ven Pongal, or Foxtail Millet Pongal Recipe.