Keerai Masiyal Recipe (Stir Fried Green with Mustard and Curry Leaves)

Archana Doshi
On

Wednesday, 28 January 2015 17:23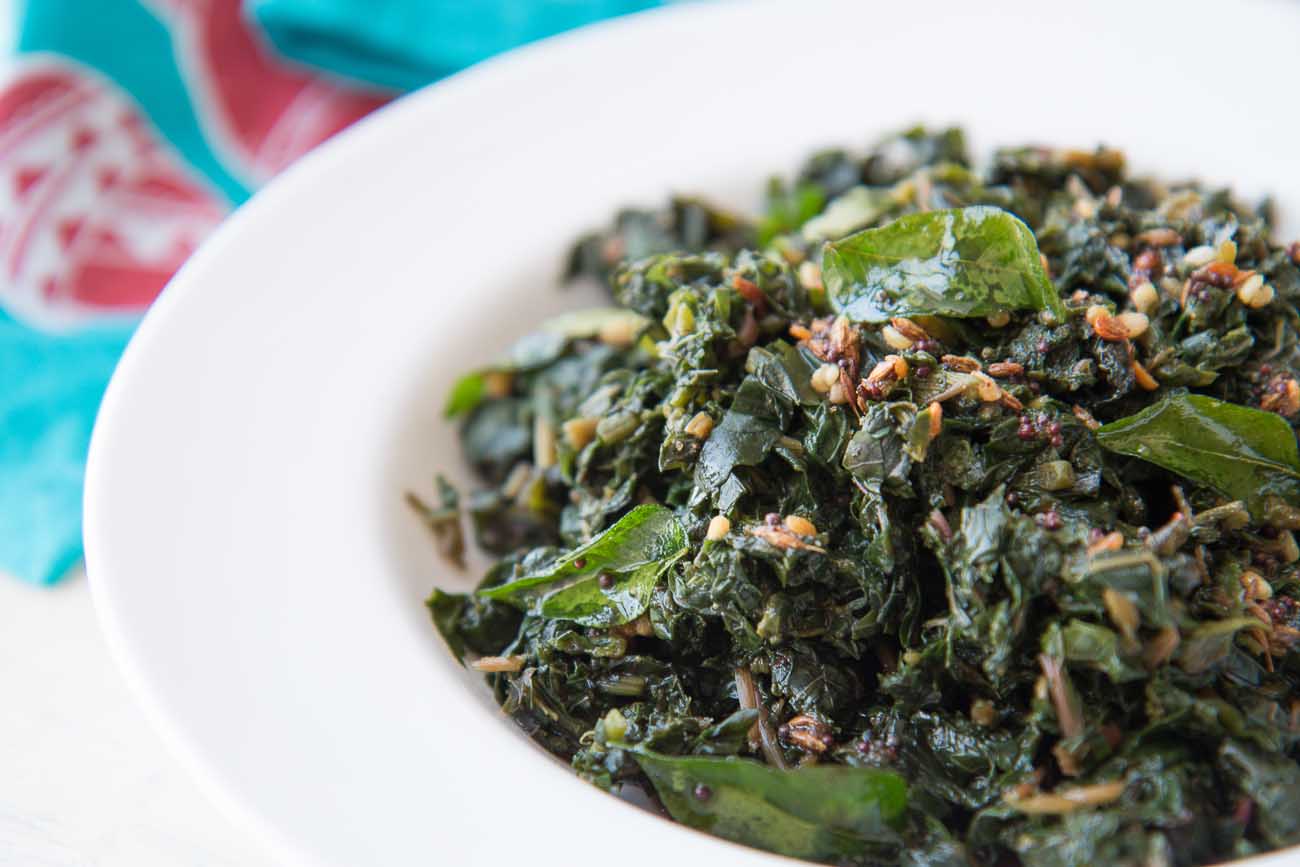 The Keerai Masiyal Recipe is a simple wholesome recipe that you can make with any kind of greens. like Arai Keerai or Thandu Keerai or Amaranth Greens or Beet Greens or Radish Greens or Spinach Greens. The recipe of Keerai Masiyal is a favorite recipe among South Indians and served most often along with Sambar, Rasam and another vegetable for lunch. The recipe just used basic flavors from cumin, mustard, curry leaves and asafoetida and not to miss the roasted urad dal that adds to the crunch of the Keerai Masiyal.
Serve Keerai Masiyal recipe with Steamed rice, Sambar and papad.
If you like this recipe, try more recipes with green leafy veggies
Note:
I like to leave the greens in the texture that it gets steamed, but a lot of families like to mash it with a masher or blend to make a puree. Whichever way you wish to serve, the Keerai Masiyal Recipe brings out the flavors of the greens and also delicious taste from the subtle spices.
Did you know: Fenugreek has good properties for sugar and lipid control. Fenugreek seeds contain a high level of dietary fiber, dietary fiber can provide benefits, including slowing gastric emptying; preventing the rapid uptake of glucose from the small intestine, thus reducing blood sugar levels.
Spinach is also one the many green leafy vegetables that have been recommended by nutritionist over the years to avoid the risk of developing diabetes.
Diet:
High Protein Vegetarian
Ingredients
500 grams

Greens

, finely chopped (like spinach, amaranth or more)
1/2 teaspoon

Cumin seeds (Jeera)

1/2 teaspoon

Mustard seeds

1 teaspoon

White Urad Dal (Split)

1 sprig

Curry leaves

1 pinch

Asafoetida (hing)

Salt

, to taste
1 teaspoon

Cooking oil
How to make Keerai Masiyal Recipe (Stir Fried Green with Mustard and Curry Leaves)
To begin making the Keerai Masiyal Recipe, we will first steam the keerai. You can use a steamer or a pressure cooker to steam it.

If you use a pressure cooker, place the chopped keerai in the pressure cooker, sprinkle some salt, add a tablespoon of water and cover the cooker. Place the weight on and pressure cooker for just one whistle. As soon as you hear one whistle, turn off the heat and release the pressure immediately by placing the cooker under running cold water. This will release the pressure immediately and stop the cooking process immediately.

Open the cooker and you will notice the keerai (greens) are lightly steamed and has a fresh green colour.

Our next step is to season the Keerai Masiyal to give it taste.

Heat a teaspoon of oil in a wok or a kadai; add the mustard seeds, cumin seeds, curry leaves and allow it to crackle. Stir in the asafoetida and finally the steamed keerai and stir fry it until the keerai gets well coated with the spices. After about a minute turn off the heat.

Transfer the Keerai Masiyal to a serving bowl and serve it for a lunch along with Phulka's, Dals or Khadi's or even along with a South Indian Lunch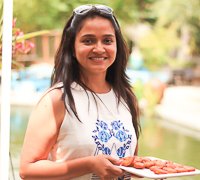 Archana Doshi is the founder of Archana's Kitchen. Archana launched Archana's Kitchen in 2007 as a way to keep track of her and family's recipes, and along the way grew it into one of the most popular cooking websites in the world. Archana is dedicated to helping home cooks be successful in the kitchen. Archana says "I hope you enjoy cooking recipes from my website where the sole effort is to make cooking simple for you. When you try out one of our recipes, we are longing to hear back from you. Do take your time to come back and share your comments, as your feedback means a lot to me"