Weekend Brunch is fun, when you invite your friends or family over a delicious meal. But the most difficult thing is deciding the menu, as we are always confused between different cuisines. From Indian, Italain to Asian we have alot of options to make from. So how about making an Asian menu this time? Dumplings, gravies, Noodles and rice, there are a lot of options which you can select for your brunch. But there is one dish from the Asian cuisine which is liked by everyone, from kids to adults. It is Noodles! Tossed with different types of Asian sauce and vegetables, these noodles are surely a winner at the table.
Therefore, we have lined up 8 mouth watering and super delicious Noodle recipes that you can make for your weekend brunch. These noodles are easy to make and are popular in Indonesia, Malaysia, China and Singapore. Most of the noodles are loaded with the goodness of fresh vegetables which enhances the taste of these noodle recipes. They are perfect for Brunch parties, as they are easy to make and gets ready in less time giving us more time to prepare other delicacies. So what are you waiting for? Don't forget to try these Noodle recipes next time you are planning a Brunch at your place.
Chicken Mie Goreng Recipe, also known as Mie Goreng is a classic hawker food specialty which is popular in Indonesia, Malaysia and Singapore.The dish is known to be derived from the Chinese chow mein and is believed to have been introduced by the Chinese immigrants in Indonesia, Malaysia, and Singapore. This dish has many variations and can also be made with the addition of seafood, chicken and pork. The most popular version that is available in Malaysia and Singapore is the Bakmie Goreng (Chicken Fried Noodles). You are free to use your choice vegetables to make it as nutritious and rich as possible.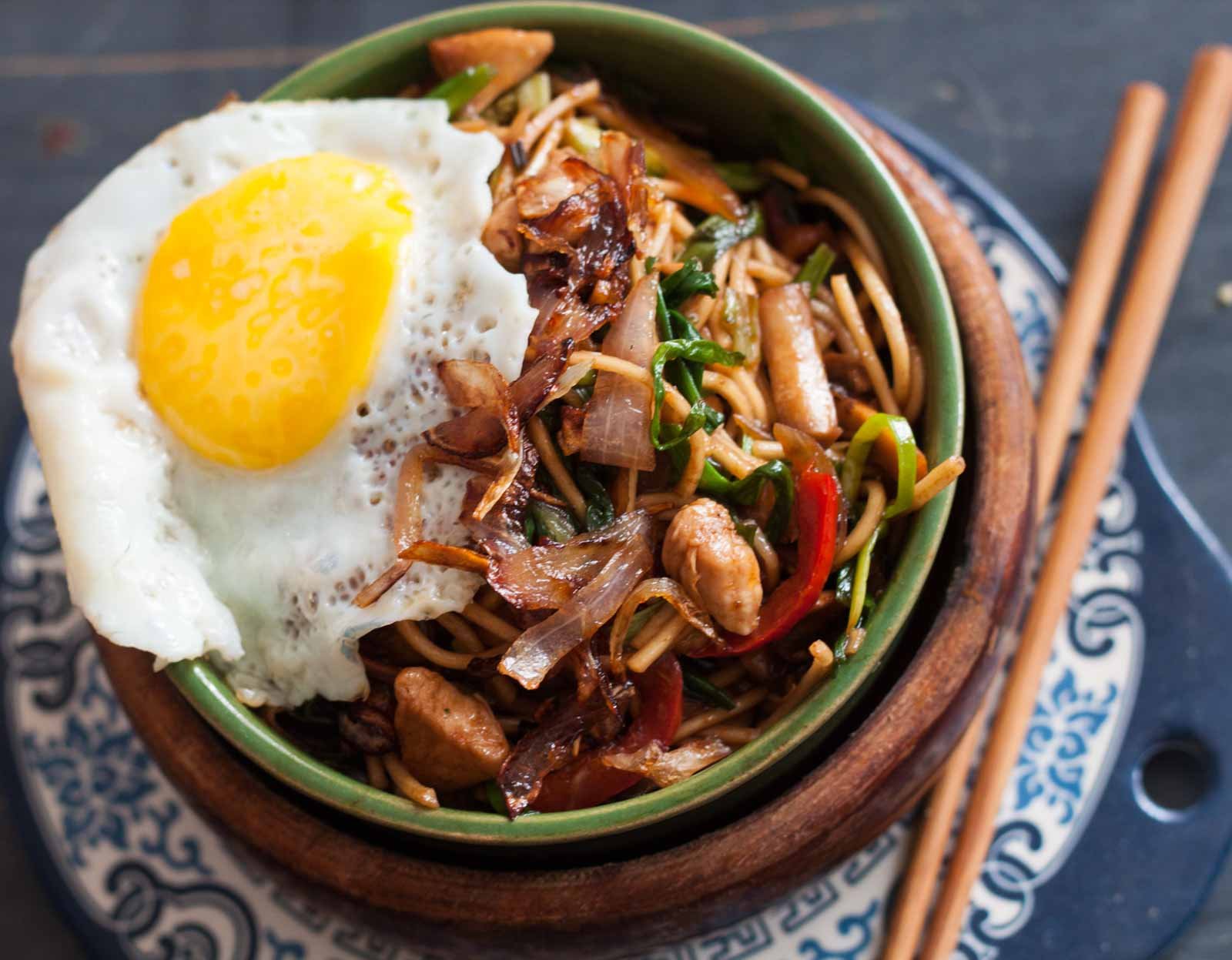 Black Bean Noodles is loaded with veggies and it has a hint of sweet & sourness from the black bean sauce. It is super duper easy to make and is a perfect dinner recipe for a quick weekday meal. It is alo good to make for your house parties or pot luck parties.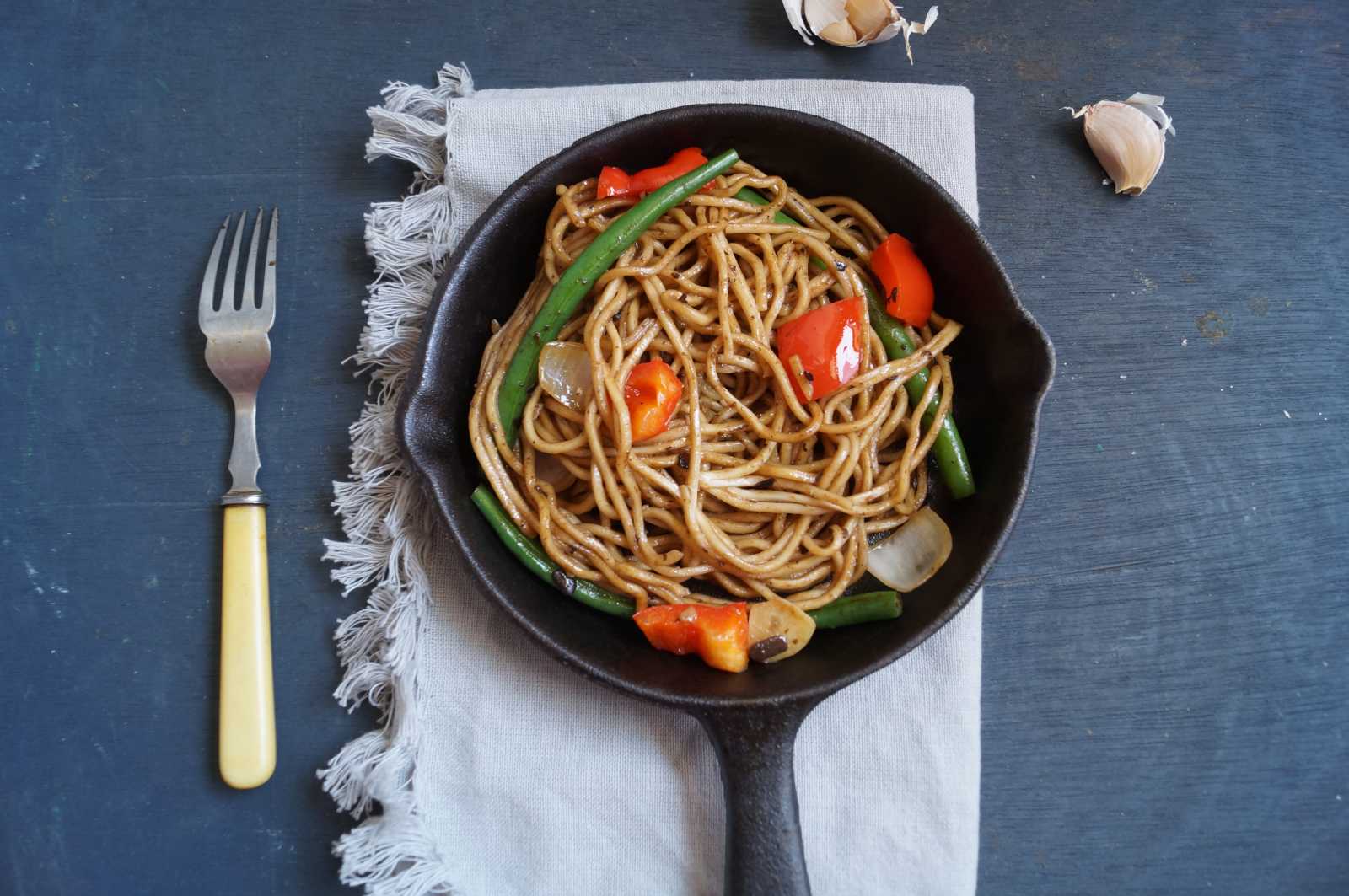 If you are looking for a one pot noodles that can be made in a jiffy, then we have the right recipe that has great asian flavours.The flat rice noodles are tossed along with roasted vegetables, roasted peanuts and a spicy Sriracha sauce. The noodles becomes the perfect dish to try it out during a sunday supper with your loved ones.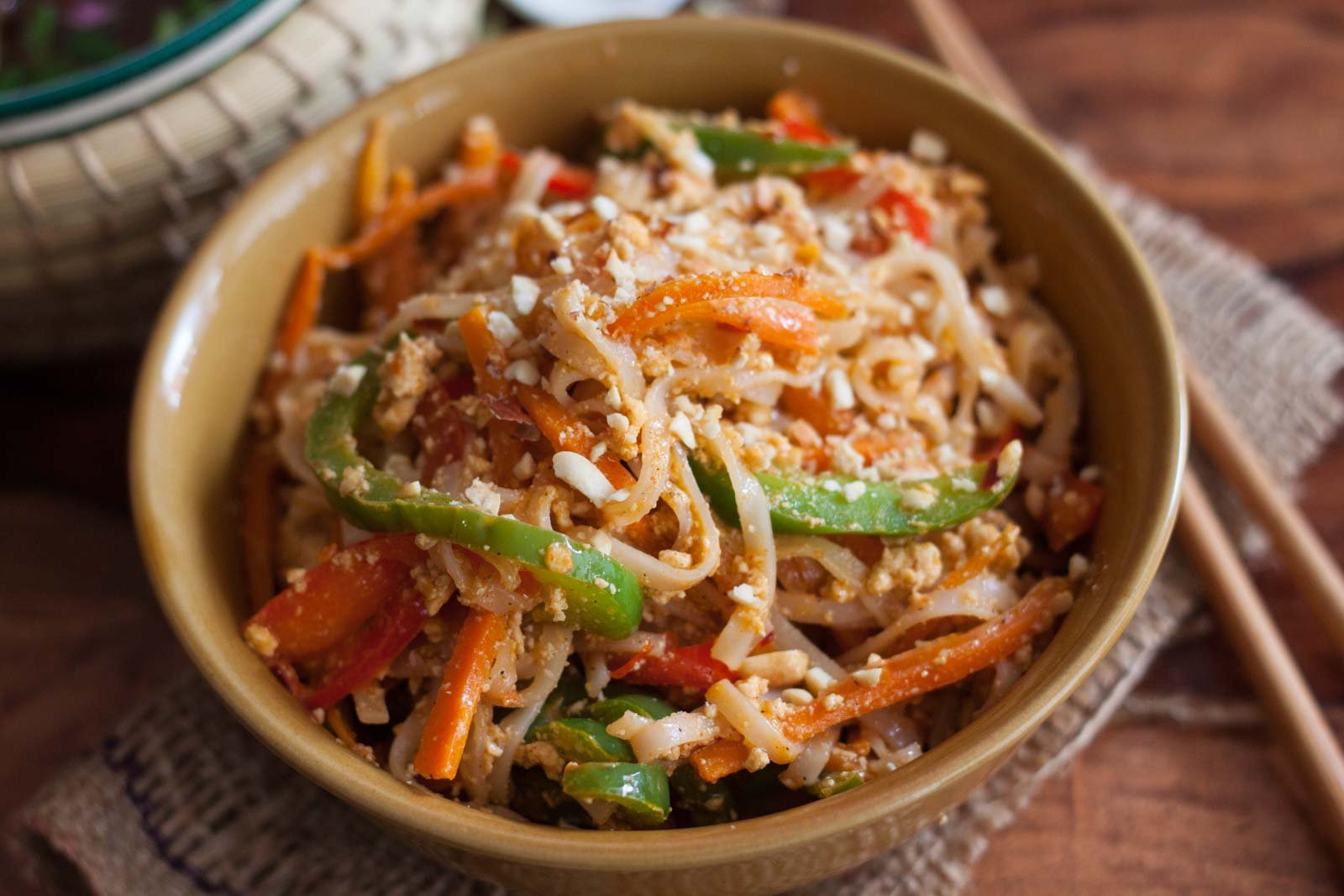 Cantonese Style Chowmein can be of 2 types, one with deep fried noodles and another with stir fried noodles. Chinese egg noodles works the best for this chowmein recipe. Chowmein is one the most popular Chinese takeout all over the world and people love it for it varied flavour. Cantonese style cooking is one of the most popular Chinese cooking which originated from Guangdong Province. Pan fried noodles are topped with chicken strips and poured with luscious vegetable gravy on top.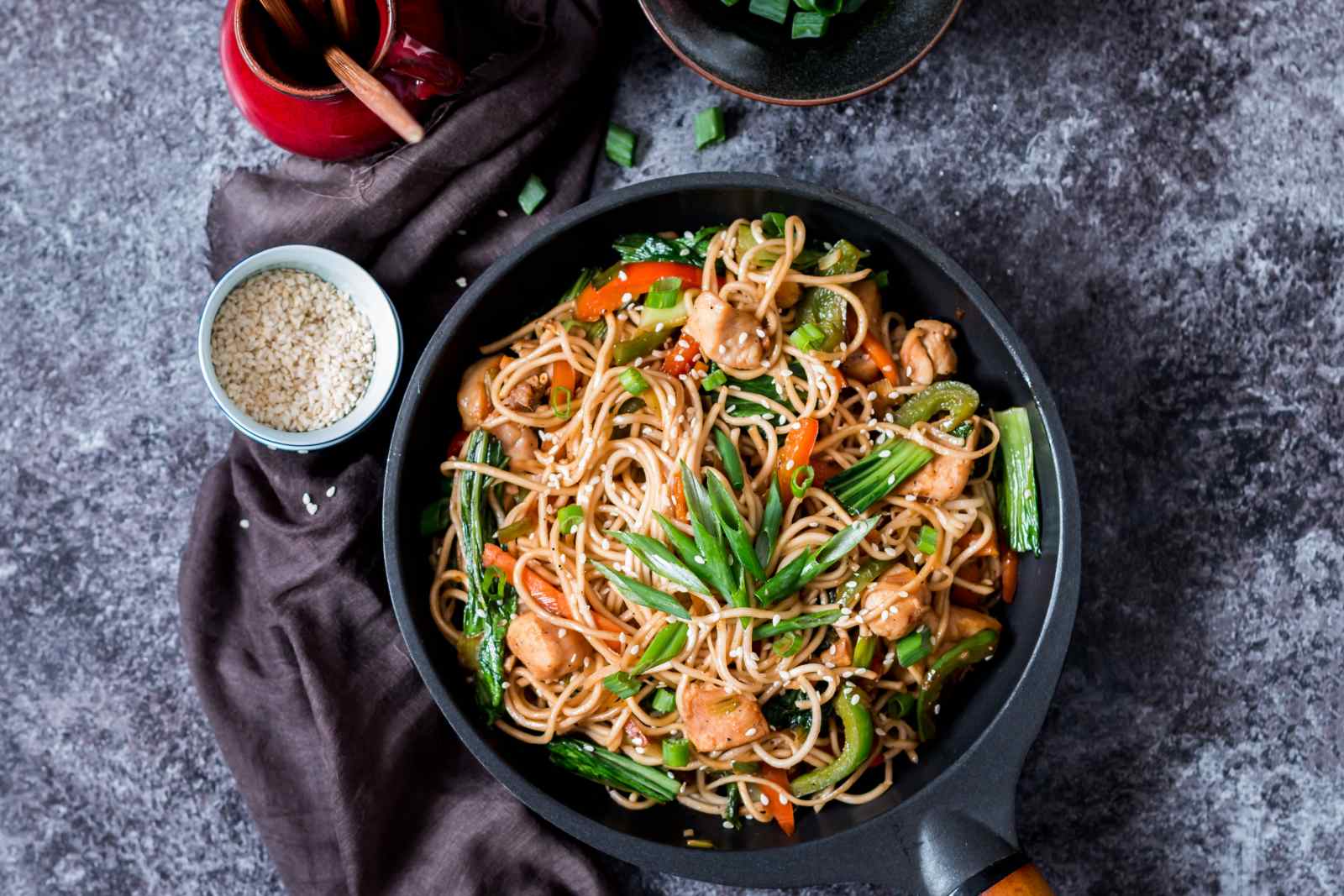 Chinese Style Cold Sesame Noodles is a great combination of noodles, hot and spicy chilli oil and sesame paste. These noodles are bursting with spicy, nutty and exotic flavours and tastes heavenly. The best part is if you have already made the chilli oil and sesame paste then you can make the noodles in few minutes. If you are looking for spicy dishes from China than this one is perfect for you.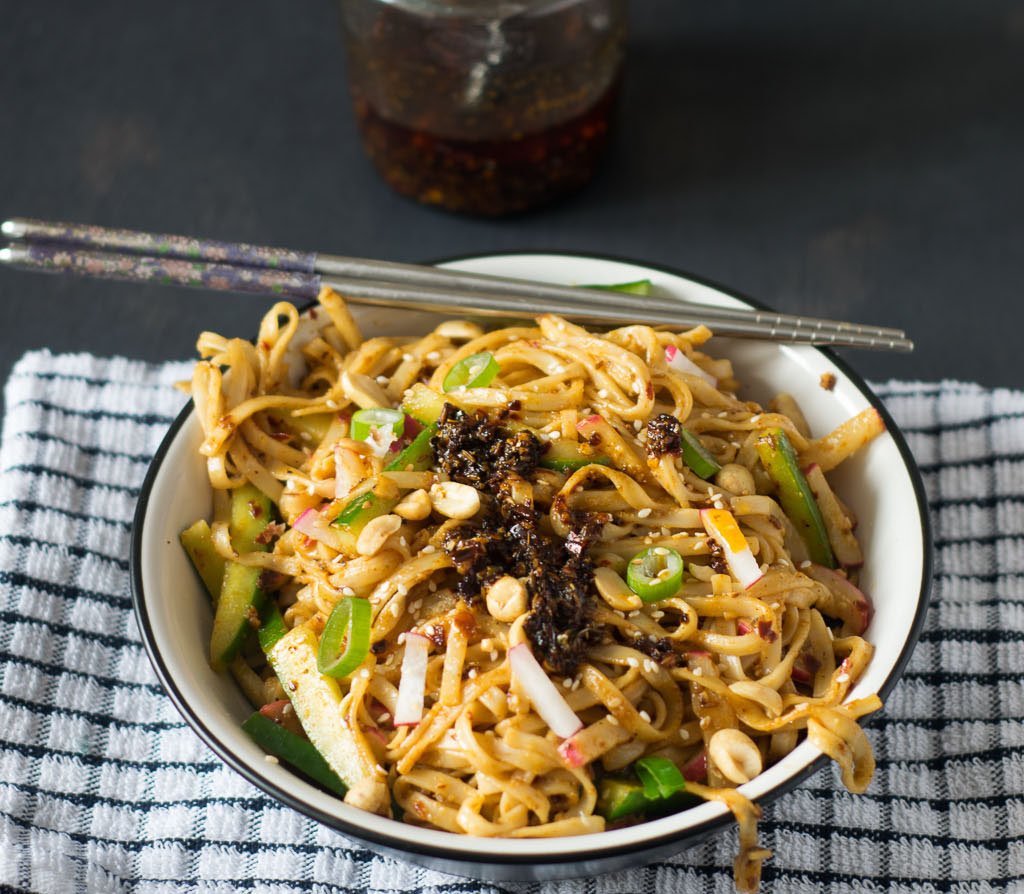 Thai Style Noodles With Spinach And Leeks are simple noodles prepared quick and are easy to make, packed with the goodness of spinach, leeks and coconut milk. The intense flavor from the leeks along with the coconut milk and peanuts make the Thai Style Noodles a perfect recipe to serve for lunch or dinner.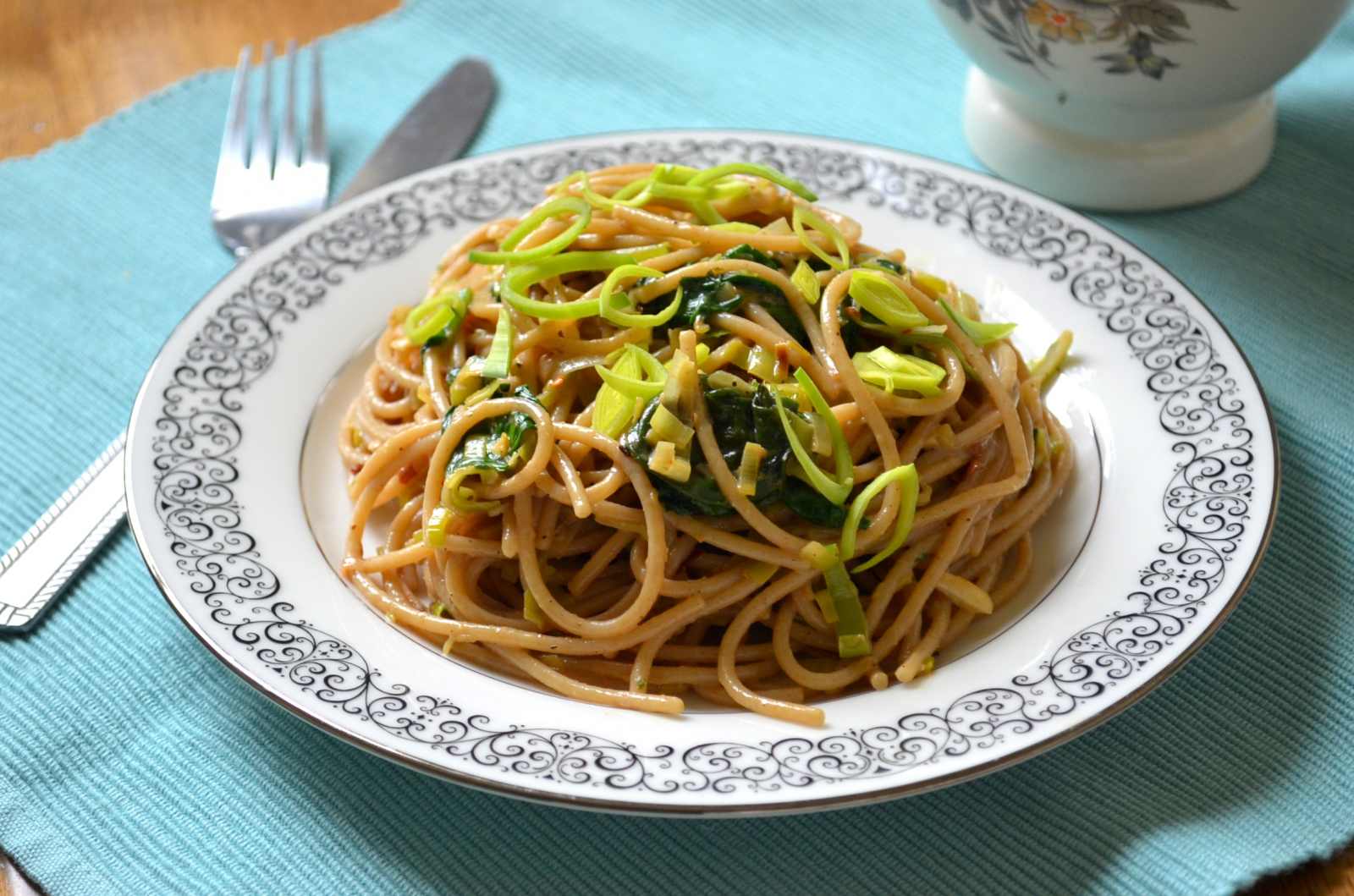 Sichuan Dan Dan Noodles Recipe (Sesame Noodles With Crispy Tofu Recipe) is a famous street food dish originating from Sichuan region of China. Traditionally, the noodles are tossed with "Sichuan Chili oil" and sesame or peanut butter to give a nutty flavor to the whole dish.Typically the noodles are topped with crispy fried minced pork with chili oil.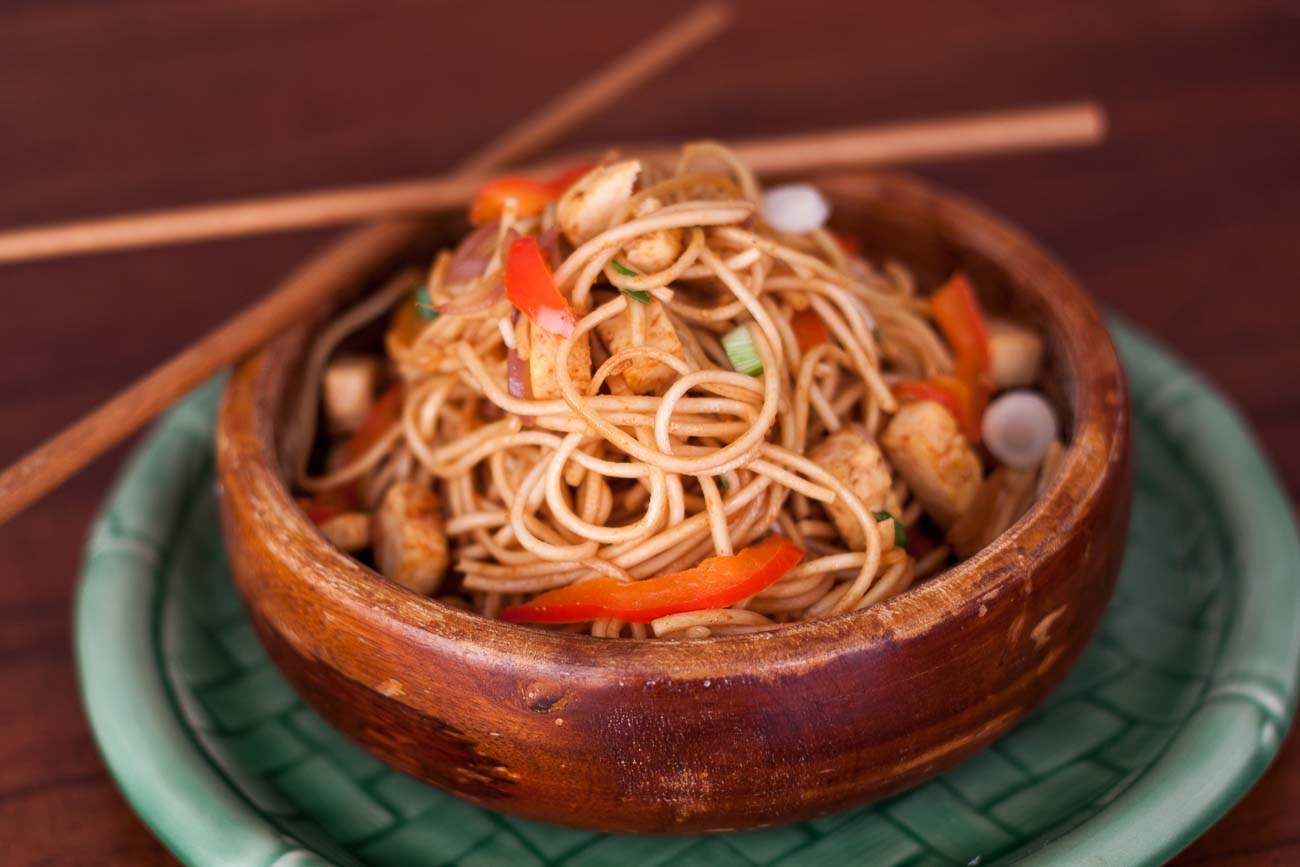 Vegetable Lo mein is a Chinese dish made from wheat flour noodles. It is a regular dish in every household in Karnataka and is very easy and quick to make. Lo mein is similar to chow mein. The only difference between the two is, lo mein is soft noodles which is prepared by the tossing method, whereas chow mein is crispy noodles, which are prepared by frying the noodles.