Cold Sesame Noodles Recipe

Sapana Behl
On

Monday, 24 October 2016 00:55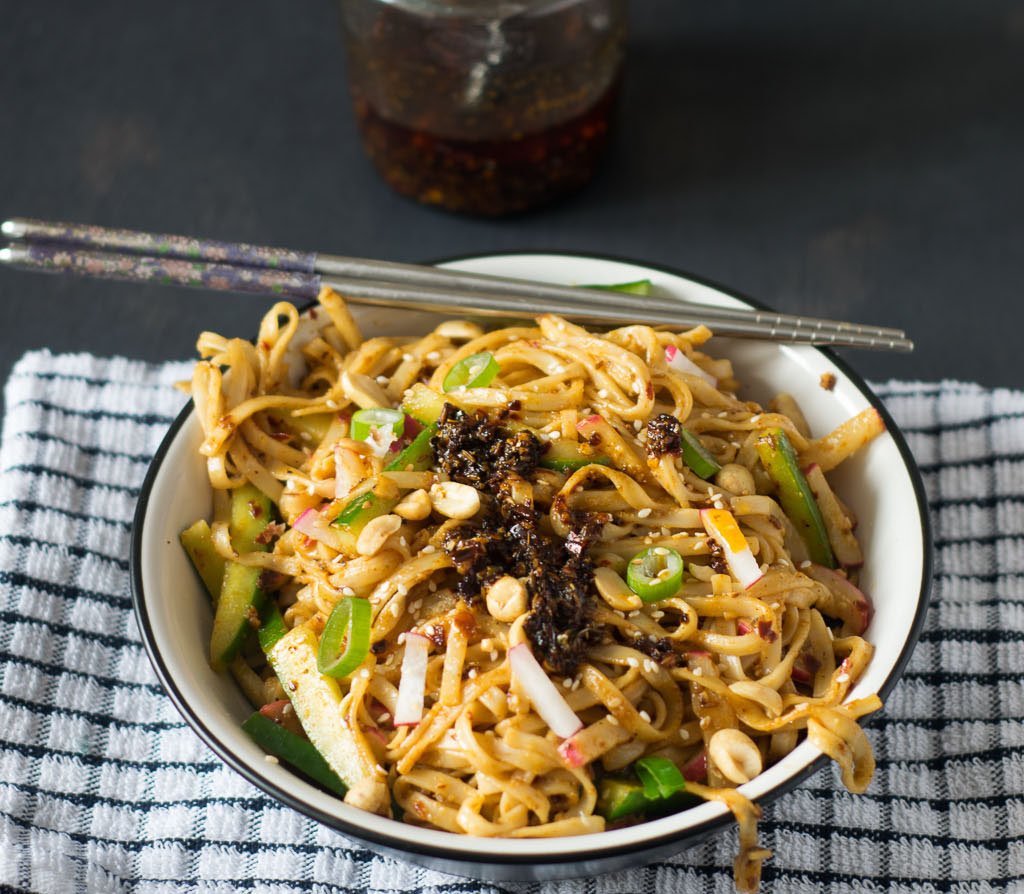 Chinese Style Cold Sesame Noodles is a great combination of noodles, hot and spicy chilli oil and sesame paste. These noodles are bursting with spicy, nutty and exotic flavours and tastes heavenly. The best part is if you have already made the chilli oil and sesame paste then you can make the noodles in few minutes. If you are looking for spicy dishes from China than this one is perfect for you.
Serve Cold Sesame Noodles along with Teriyaki Tofu for a weekend night dinner.
If you like this recipe, you can also try other Asian recipes such as
Ingredients
For chilli oil
4 teaspoon

Sichuan peppercorns

4 tablespoon

Red Chilli flakes

1

Spring Onion Greens

, roughly pieces
1

Bay leaves (tej patta)

1

Star anise

1 tablespoon

Cumin seeds (Jeera)

, powdered
1 tablespoon

Coriander Powder (Dhania)

1 tablespoon

Garlic

, finely minced
1 tablespoon

Soy sauce

1/2 cup

Sesame (Gingelly) Oil

For sesame mixture
2 tablespoons

Chilli oil

1/4 cup

Sesame seeds (Til seeds)

, roasted and ground to a paste
1 tablespoon

Vinegar

2 teaspoon

Soy sauce

1 tablespoon

Peanut Butter

, (optional)
For noodles
250 grams

Veg Hakka Noodles

, cooked as per package noodles
1 cup

Cucumber

, cut into strips
1/2 cup

Mooli/ Mullangi (Radish)

, cut into strips
For garnishing

Spring Onion Greens

, as required

Raw Peanuts (Moongphali)

, roasted, crushed roughly

Sesame seeds (Til seeds)

, as required
How to make Cold Sesame Noodles Recipe
To begin making the Cold Sesame Noodles recipe, firstly we will make the chilli oil.

Heat sesame oil in a wok and add garlic, scallion pieces, chilli flakes, cumin powder, coriander powder, sichuan pepper, bay leave and star anise.

Stir and cook on low until it starts bubbling. Remove from heat and add soy sauce. Stir and remove the bay leave, star anise and scallion pieces. Cool and store in glass jar.

The next step is to make the sesame mixture. In a mixing bowl add 2 tablespoons of prepared chilli oil, sesame seeds paste, vinegar, soy sauce and peanut butter if using. Stir with a spoon until combined.

Finally we will make the the noodles. Cook the Chinese noodles as per package instructions. Drain, run under cool water and place in refrigerator.

Just before serving toss the noodles, cucumber strips and radish strips in prepared sesame mixture. Mix until combined.

Garnish with scallion greens, roasted peanuts and toasted sesame seeds. Serve cool.

Serve Cold Sesame Noodles along with Teriyaki Tofu for a weekend night dinner.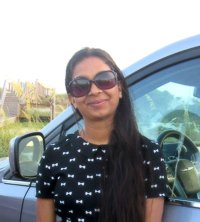 Born and brought up in a typical Brahmin Family in Delhi and married into a Punjabi family has transformed my cooking and eating habits in a different way. I worked as a science teacher and now has become a full time homemaker and food blogger. I love to cook for my family and friends and it gives me immense pleasure to see the happiness on their face after eating the food prepared by me. My secret spice for cooking good food is to love what you cook with passion and it will be the most delicious meal you make. My husband is my inspiration to blog and cook new recipes. He is my taster, critic and my sole motivator.