Eating good food is like a good memory! When you eat scrumptious food, you remember it for long. And the best occasion to cook a variety of food is when there is a big festival in India. And when we talk about festival, one of the biggest Hindu spring festival Holi is just around the corner. It is a festival where friends and family get together to celebrate the festival. This festival of colours is celebrated all over India and as it is a popular festival, now-a-days, it is also celebrated in different parts of the world.
With its growing popularity, the food that is made during the festival is also getting popular. From North to South, everyone make delicious snacks and sweets to eat while they colour each other with different and beautifu colours. Thandai is a popular drink served during the Holi day which is made from Milk, Saffron and Dry fruits and is also flavoured with Bhaang. Other than these drinks, there are many delicious and mouth watering dishes like Dahi Bhalle, Gujiya, Malpua, Chaats, Kachori, Samosa etc are made during this day and is a tradition to the festival of Holi.
Therefore, If you are planning a Holi party this year, we have lined up 10 delicious recipes that you can make in your kitchen this Holi. These are the most popular dishes that is widely made in India during the festival of Holi. Some of them like Gujiya can be prepared in advance and you can store them in air tight containers. Others, you can make them piping hot, so that your Holi become more delicious. And if you are looking for a 4 course meal, you can get it here - Make These 21 Traditional & Fun Recipes For Your Holi Party.
Thandai is a very popular drink from Rajasthan made from dry fruits, saffron and milk. The recipe is super simple to make and and healthy too. The addition of black pepper, kesar and poppy seeds adds to the punch and flavor of Thandai. Each one in India has a way of making this recipes for Holi, and everyone has a personal touch. This recipe of Thandai will taste just like your Guruji Thandai or Patanjali Thandai that you get in the market. You can also flavor it with Bhang and make a Bhang Thandai for the festival of Holi.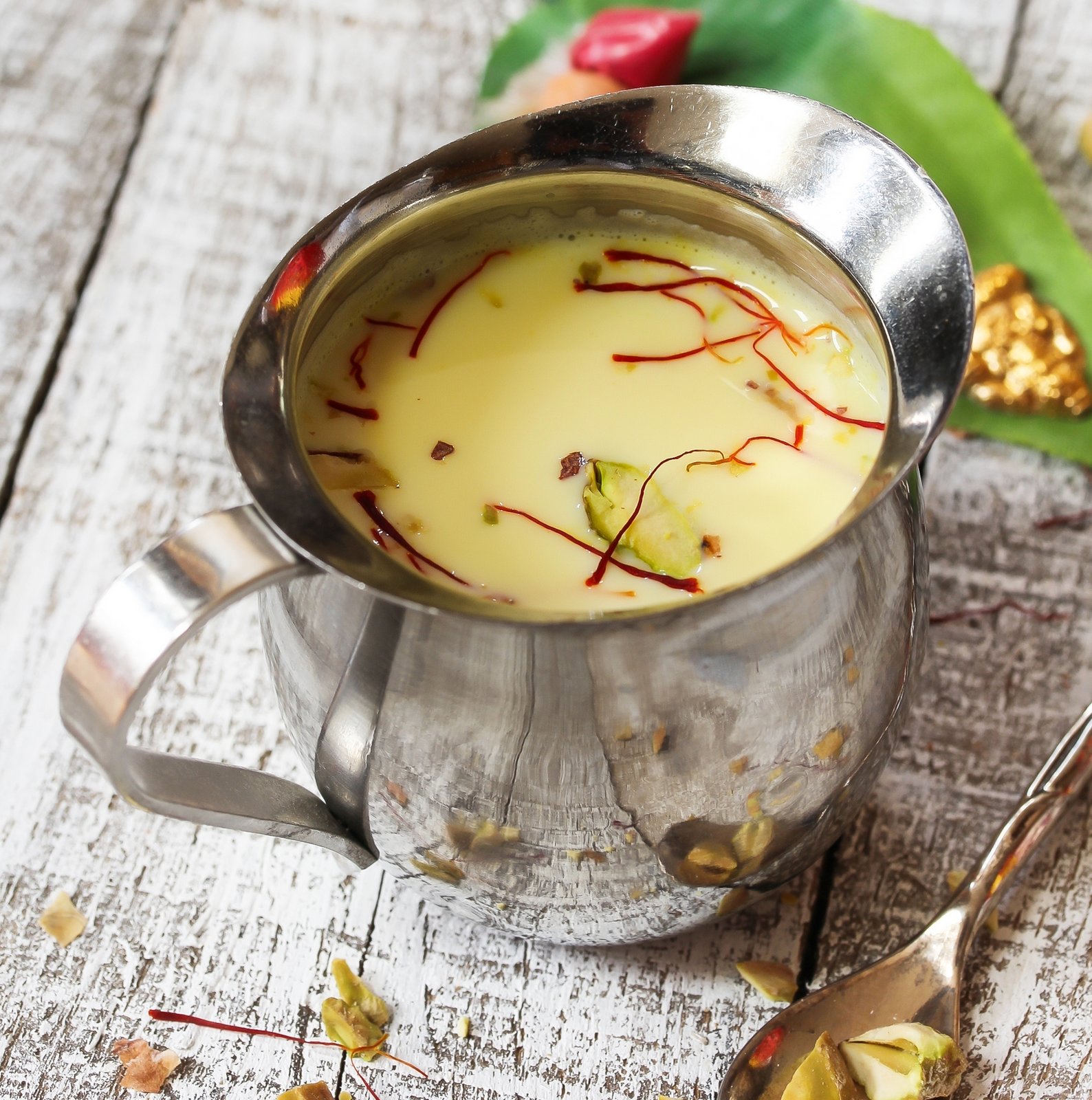 Dry Fruit Ghughra or Gujiyas or Kadubu (Karnataka) Recipe are nothing but pockets of pastry crust, filled with dry fruits and deep fried to a crispy golden finish. Ghughra also called as Gujiya in Rajasthan. These half moon shaped deep fried pockets, filled with pounded dry fruits and coconut taste super delicious when savored hot. However they also keep well for up-to a week when stored in an airtight container. You can also try some other gujiyas with delicious fillings like Matar Gujiya, Kesar Gujiya, Moong Dal Ghughra and Chocolate Coconut Gujiya.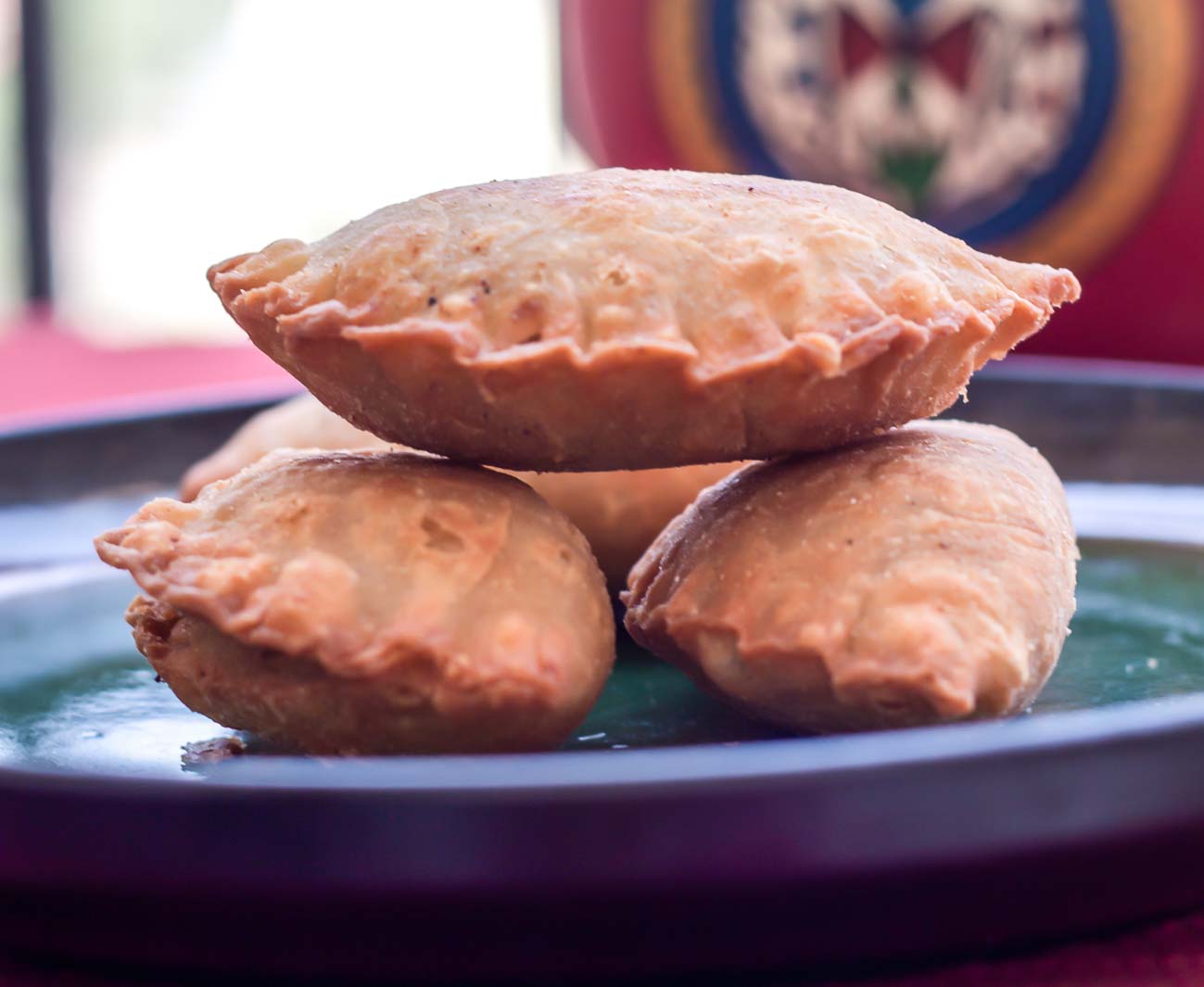 Pyaaz Kachori Recipe is one of the most popular North Indian street foods in India which is filled with oh-so-delicious spicy onion masala. Street foods are an integral part of Indian food culture and usually tell a tale of how the city evolved. One of the most popular Rajasthani street foods is the Kachori, this stuffed, deep-fried, crispy Indian bread resembles the flaky texture of puff pastry. Filled with a spicy mixture that can be made with urad dal mix or masala onion. If you like this Kachori, you can try these too: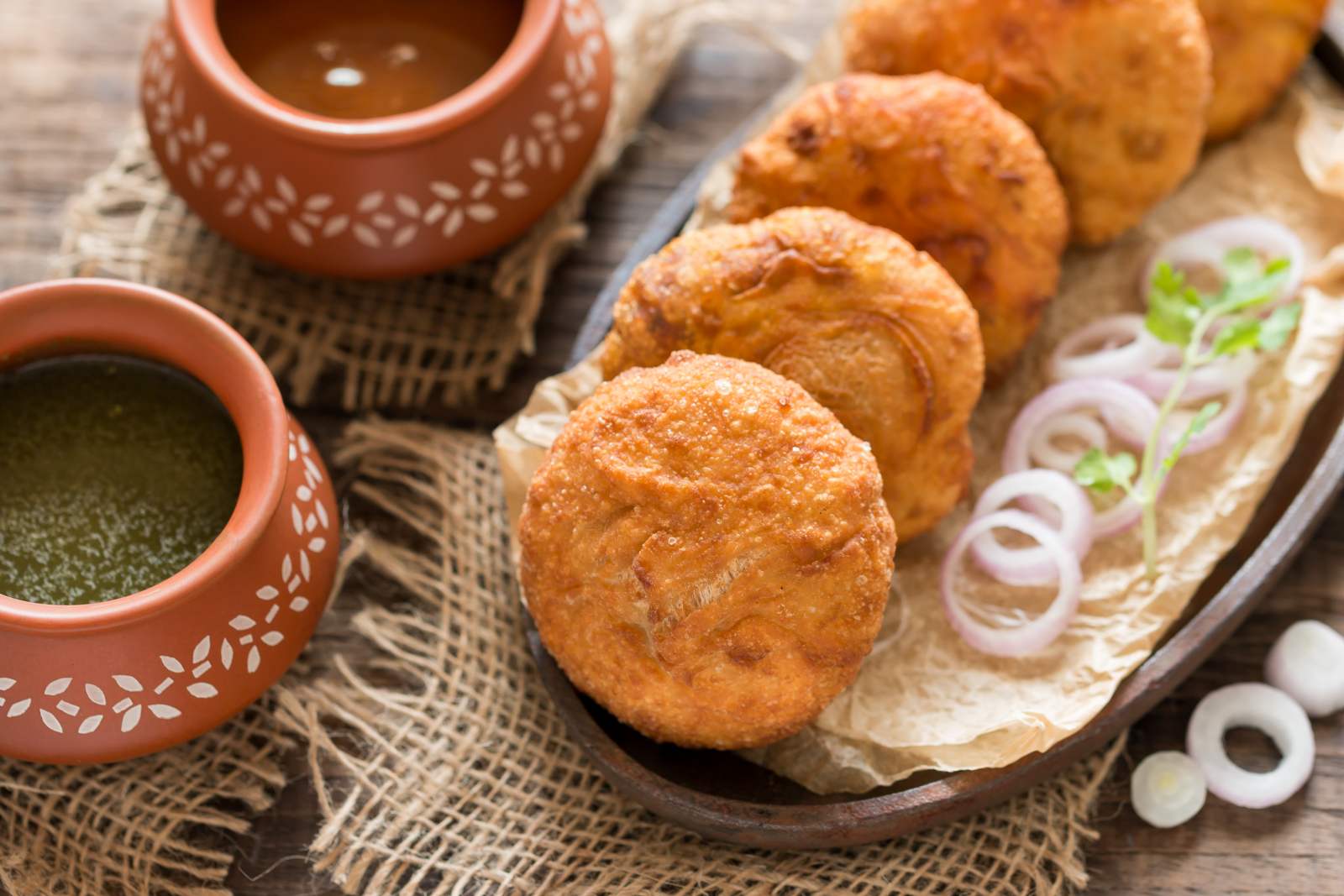 Samosas are crusty deep fried cones filled with spiced potatoes that are eaten as a tea time snack with Khajur Amli Ni Chutney or Dhania Phudina Ni Chutney or plain old tomato ketchup. They look complicated and difficult to make, but once you get the knack, these are quick to make and even more quick to eat. You can also store the half fried Samosas in the freezer and fry them fresh to crispness and serve them for the afternoon Chai. Try these samosas too: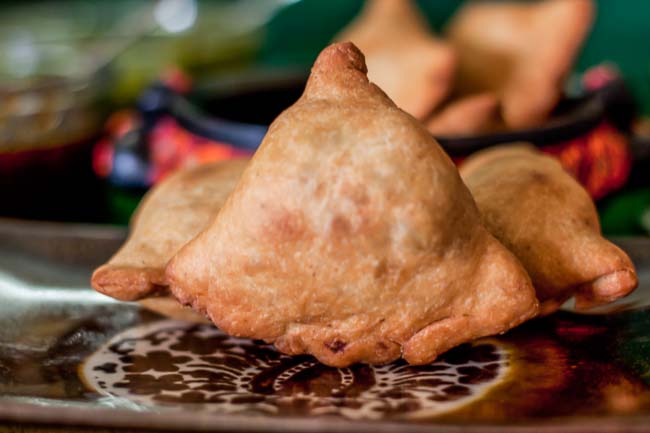 Vegetable Dal Pakora Recipe is a delicious appetizer or a tea time snack that is made with a combination of dals like moong dal and channa dal. You can also try other Pakora recipes like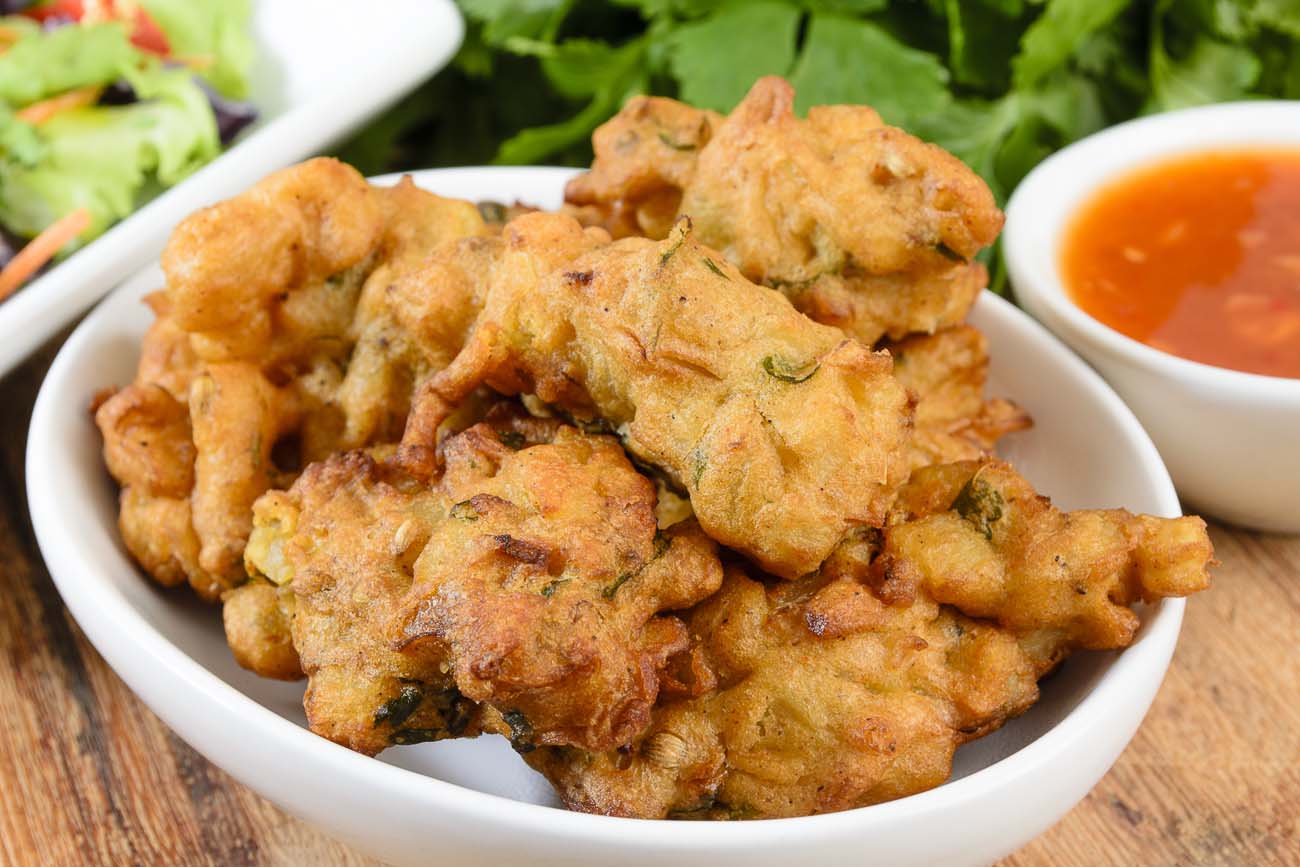 The Malpua Recipe is a classic Indian dessert that is made during festivals and served along with creamy Rabri which is a thick condensed version of whole milk along with saffron, sugar and nuts. Malpua is best described as a flat bread or pancake like dessert made with flour, khoya and yogurt. With the festive season coming up, it is a simple and delicious dessert to put together and dress up your festival menu, You can prepare the batter well in advance and to serve with rabri on the day of the festival.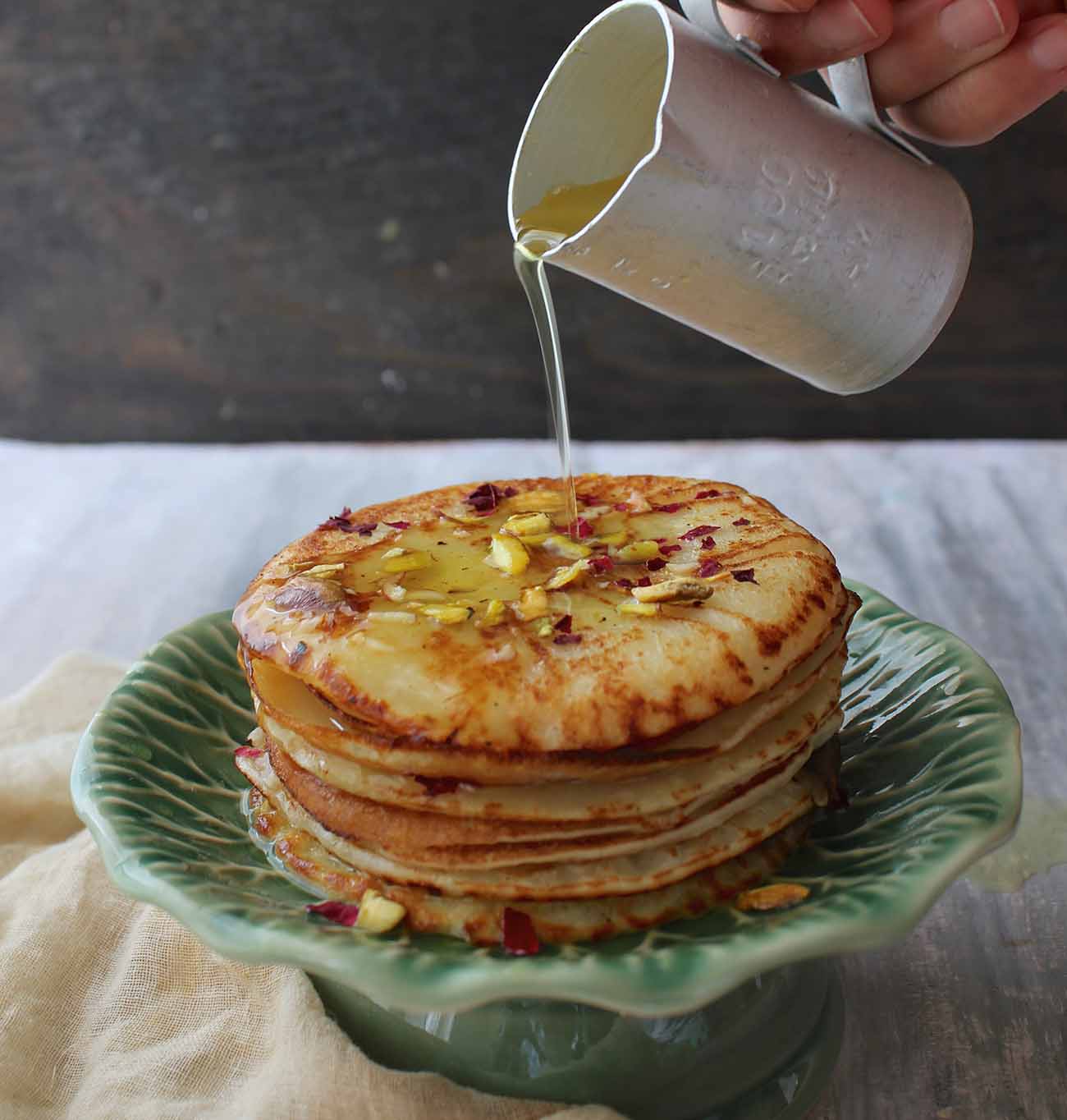 Dahi Vada's are a delicious preparation, lentil dumplings dipped in a sweet and savory yogurt and had along with chaat masala, dhaniya pudina chutney and imli ki chutney. It's great for parties as it can be made ahead of time and stored in the refrigerator.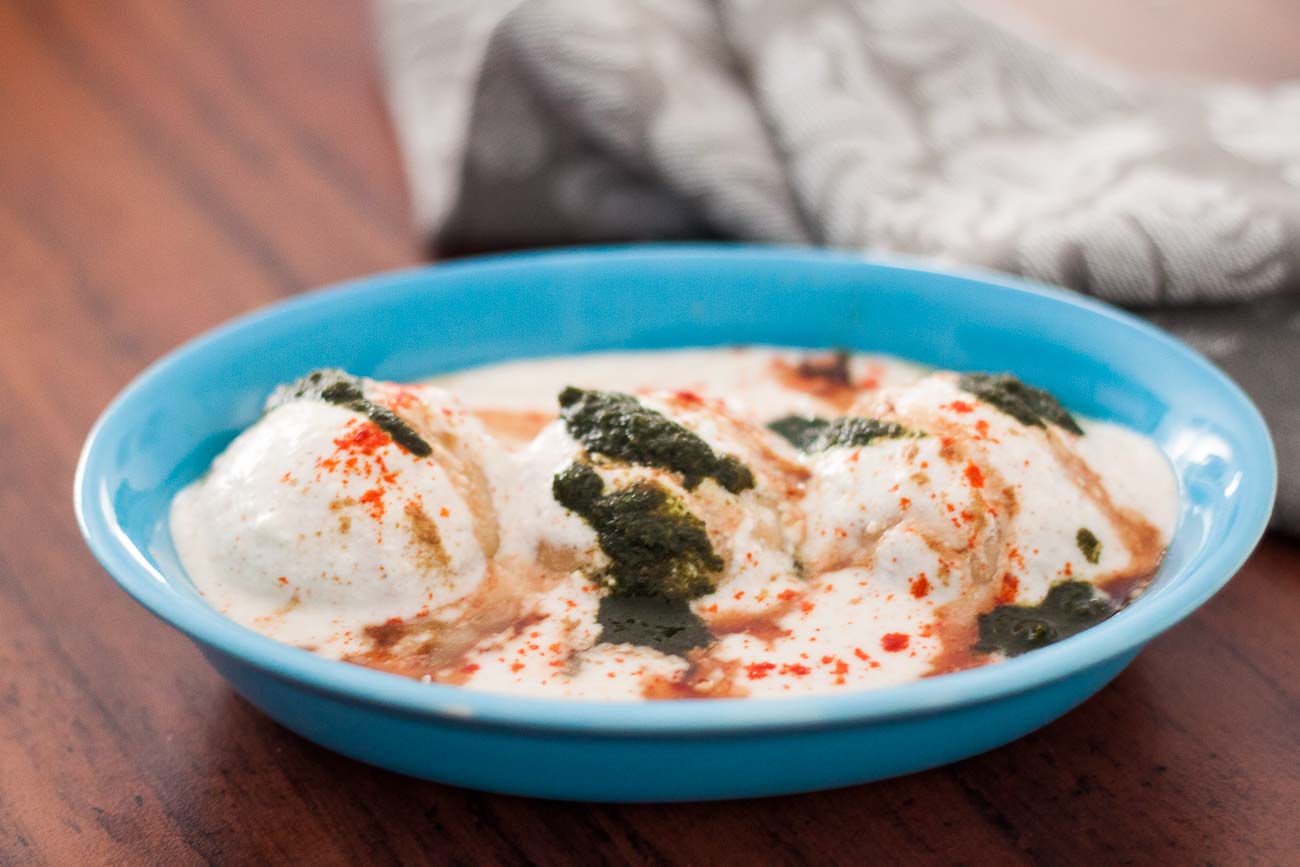 Kesar Pista Kulfi Recipe is one of the most delicious frozen Indian desserts that can be had anytime of the year, especially during the festival of Holi. It is very similar to western ice cream but since kulfi is not whipped it results in a solid, dense, but rich, luscious creamy indian dessert. These Kulfis are set in the earthen pots and sealed to be frozen. The earthen pots lend a special flavor to the kulfi which makes them deep and earthy.