With the busy schedules and everyday chaos, we are always in a dilemma on what to cook for our breakfast during the weekdays which is easy and healthy at the same time. Also, something which takes less time and also helps us to fulfil our nutrition for the day. One of such dish is Vermicelli Upma, which is made with sevai and a blend of vegetables. Vermicelli, also called as sevai is one healthy breakfast item which you can make for your busy mornings. Pair it up with different vegetables or flavour it with your favourite masala, and your delicious and healthy breakfast is ready.
Vermicelli Upma, is a very popular Breakfast dish which is made in South Indian households very often. This recipe is made differently in various cuisines where they use vegetables and their local spices. While some make it like upma or biryani, you can also cook it with curd like curd rice and have it in your breakfast. Not only in breakfast, these vermicelli dishes also make a great snack to have along with your evening tea or coffee. These dishes can also be packed in your kid's lunch box, as they love vermicelli along with any South Indian Chutney or any raita of your choice.
Here, we have lined up 8 such delicious, inviting and mouth watering vermicelli recipes which you can make for your morning breakfast. To make the process of making your breakfast easier, you can chop the vegetables and keep it in the fridge the previous night. So, in the morning it will take less than 20 minutes to cook these recipes. So what are you waiting for? Make these recipes and let us know how you liked it?
Chettinad Style Tomato Vermicelli is a spicy vermicelli recipe made by adding the fragrant spices. It is simple to cook for an early breakfast. Ripe tomatoes add beautiful colour and flavour to the vermicelli. The tanginess from tomatoes adds an extra flavour to the dish and makes it tasty and flavourful. So next time you are planning for your weekday breakfast, dont forget to make this recipe.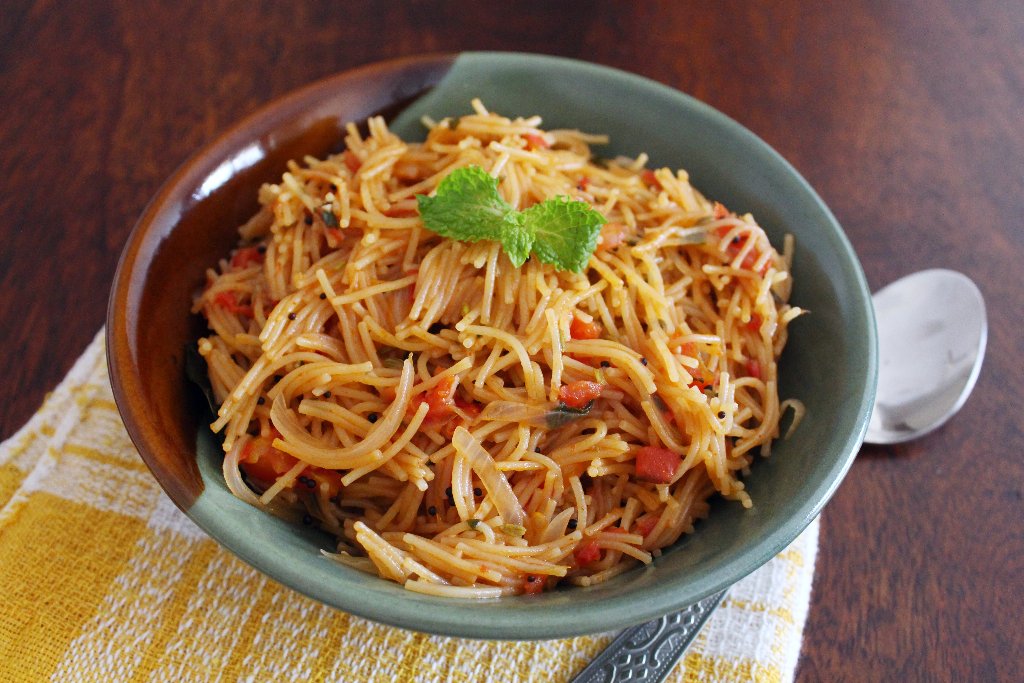 This vermicelli recipe is a flavour packed breakfast recipe. The shavige is made from foxtail millet vermicelli but you can also use the normal ones or even the rice vermicelli. Usually, the mint goes really well with chutneys and pulao but adding them to the shavige will create a nutritious and flavorful meal. It also has few roasted peanuts and urad dal for the crunch that you can get from every bite of it.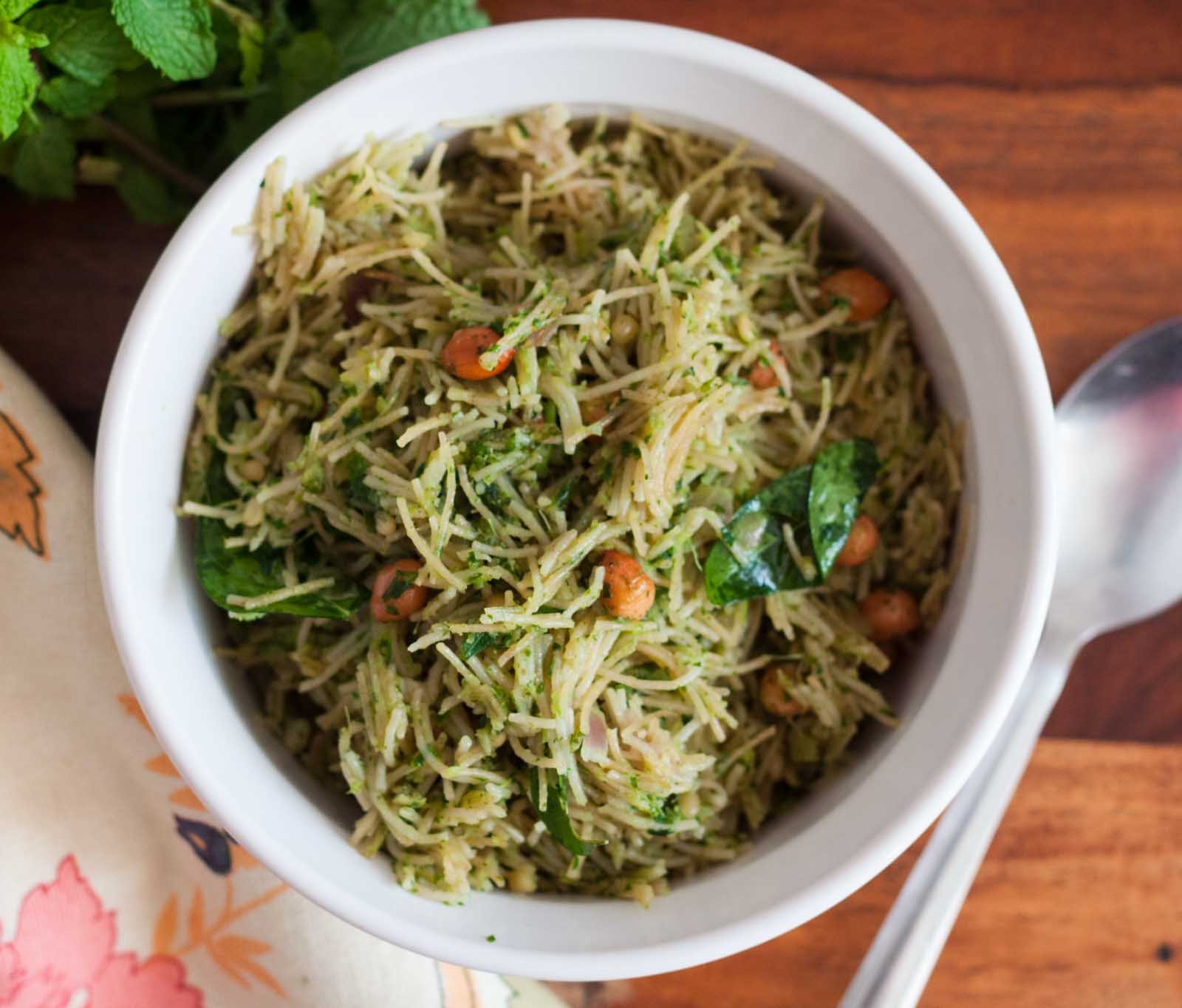 We all love biryani which is made up of rice, vegetables and masalas. But what about making vermicelli biryani? It is a quick and easy one pot meal-dish that can be either made for breakfast or dinner. It also makes for a great lunch-box option. Unlike rice, it is a light meal on your tummy and doesn't put you to sleep in the noon. Plus it has a medley of vegetables which makes it even more healthy.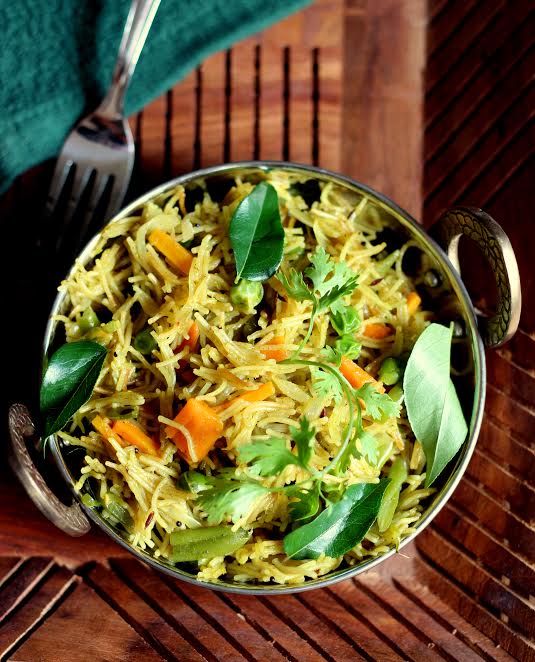 It is a super healthy breakfast option, especially for those who enjoy hot, savoury breakfasts to start the day. This Ragi Vermicelli Recipe is one of the most delicious ways to include Ragi into your diet. Perfect for breakfast, a kiddie snack box or an after school snack, or even evening tiffins for adults and kids alike, it is made even healthier with the addition of vegetables. Ragi Vermicelli tends to get mushy very soon after it is cooked and hence steam them rather than boiling them and then saute along with veggies and spices.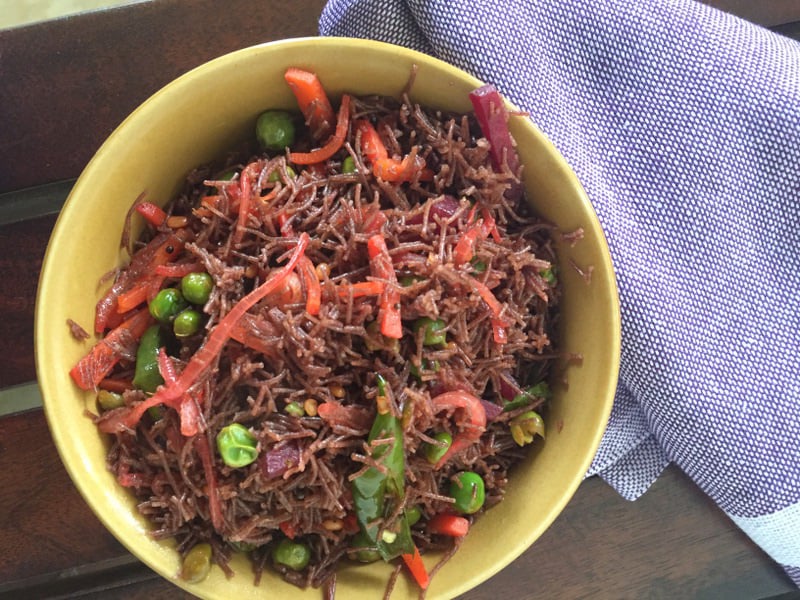 The Vegetable Semiya Upma recipe is a simple to make a breakfast dish that is made from roasted Vermicelli. It is a very traditional South Indian breakfast recipe that is had often with any South Indian Chutney and Bananas. Children love the Semiya Upma for their school lunch box.You can add vegetables of your choice and it is also a great way to feed your kids some vegetables which they don't like to eat.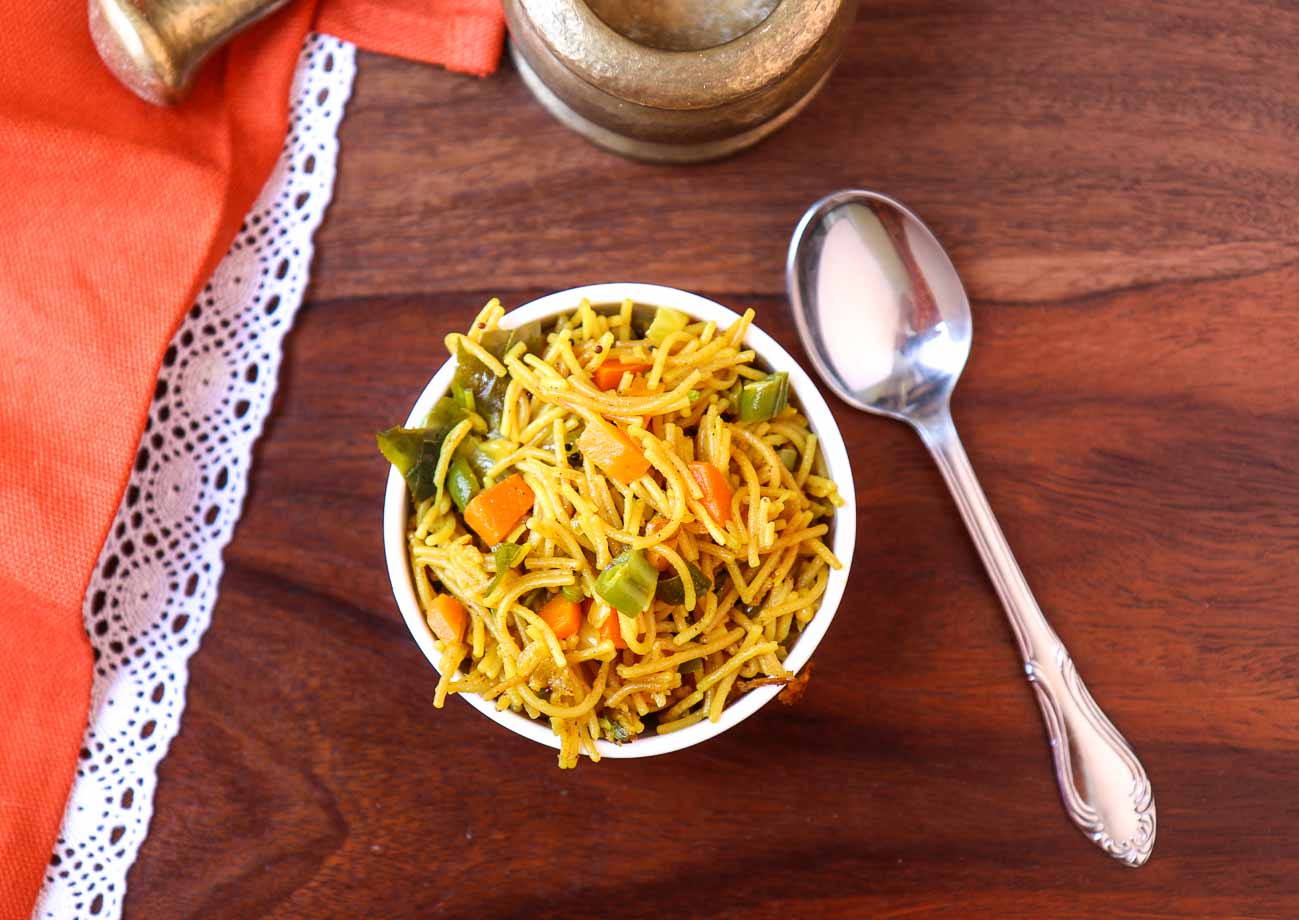 Thayir Semiya or Curd Vermicelli is a quick dish which you can make for breakfast or for evening snacks. If you are bored of eating curd rice every day, you can always make this Thayir semiya or curd semiya for a change.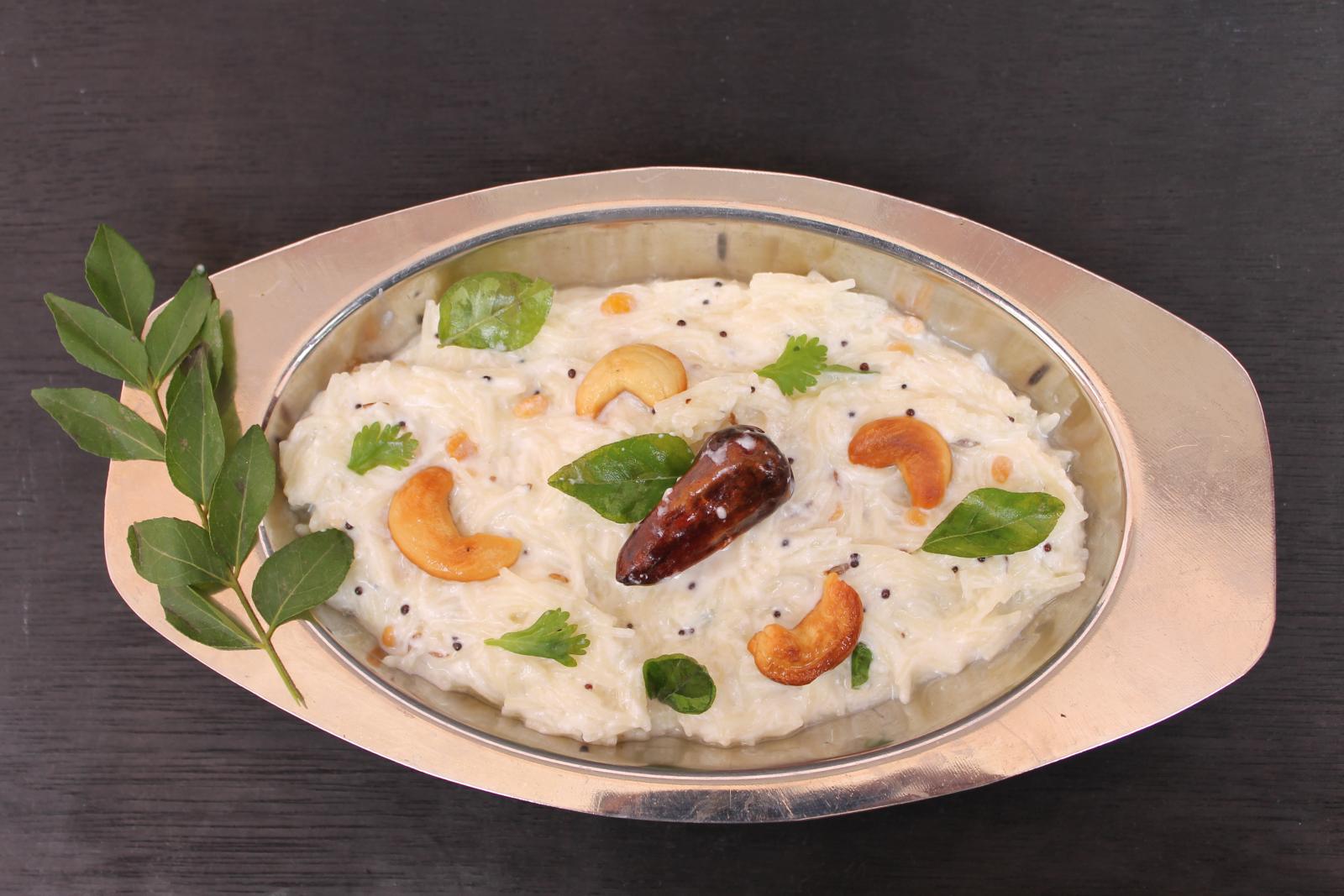 Kara Sevai is a very easy and tasty recipe to eat for breakfast or for light dinner. You can also pack it in your or your kid's lunch box. This recipe is made without the use of onion and garlic. It is exactly made like Lemon rice and tastes equally delicious. This can be served along Boondi raita, Tomato Onion Cucumber Raita or any other raita of your choice.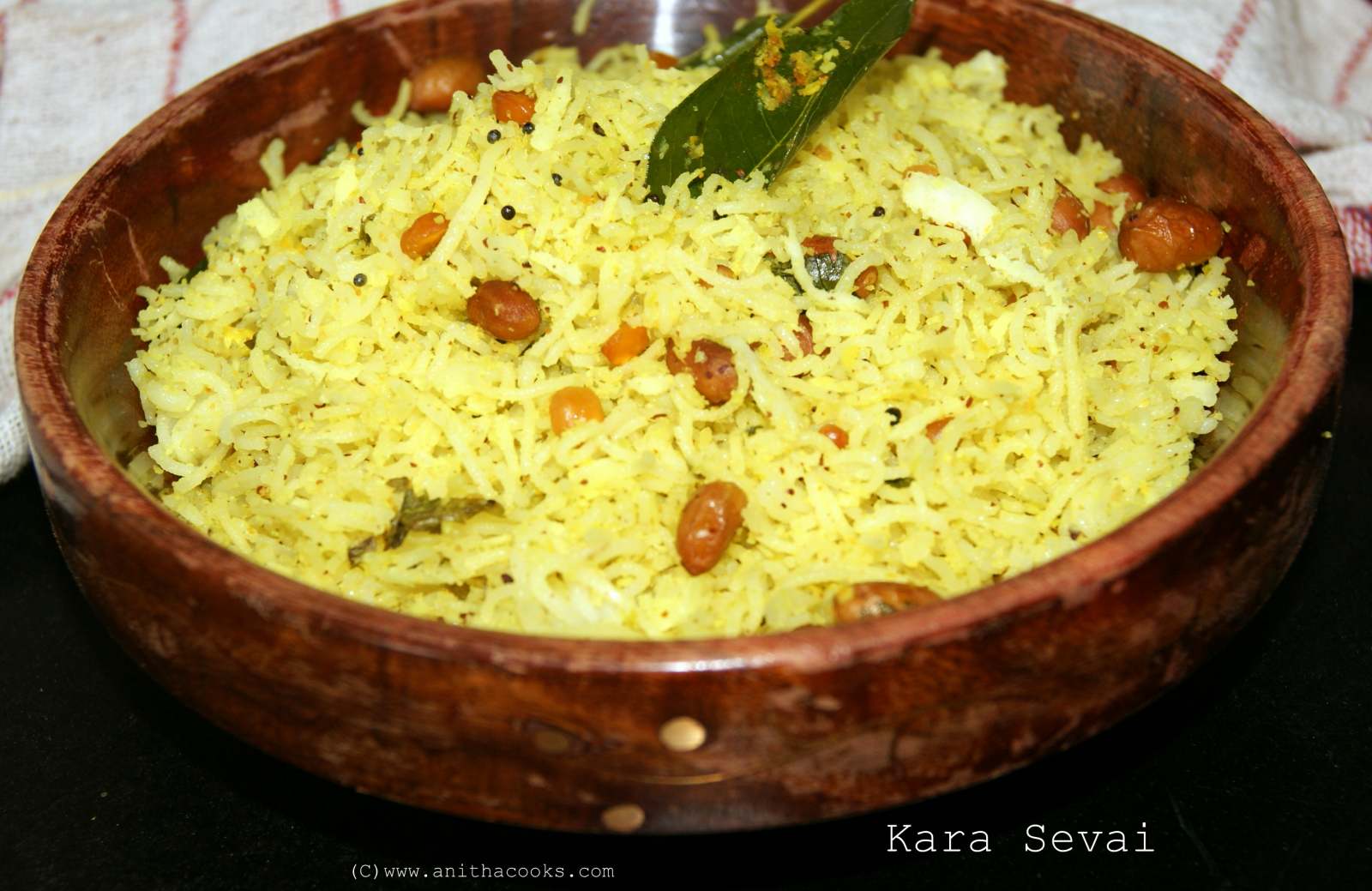 Eggs are everyone's favourite when it comes to breakfast but how about adding eggs to Vermicelli? The Egg Idiyappam Recipe is a wholesome breakfast made with rice string hoppers, scrambled eggs and spices. The rice noodles are easy to cook and digest as well making it a balanced meal for breakfast or even a tea time snack. Addition of egg in this recipes gives an extra flavour to the dish and even enhances the taste.