Andhra cuisine is the most popular cuisines that people love to savor. The cuisine has its roots from Andhra Pradesh which is one of the southern states of India. The cuisine is known for its tanginess, sour and spiciness in most of their dishes. The region's cuisine is broadly divided into Coastal region, Rayalaseema cuisine and Telangana cuisine. Their staple food are mostly rice and millets.
Their popular breakfast include the classic combination of Pesarattu with creamy savoury upma. In today's breakfast plate we have created the authentic way of making the Upma in Andhra style which in their local language called as Andhra Style Uppu Pindi. Traditionally the Uppu pindi is had with a dollop of spicy pickle by the side but you can as well accompany it with a spicy coconut chutney.
Breakfast Meal Plate Consist of :
1. Andhra Style Uppu Pindi Recipe (Rice Rava and Moong Dal Pudding Recipe)
A dish very similar to "Upma", Uppu mavu" or Uppittu" which is a famous south Indian breakfast that is made like a thick porridge with tempered spices. The Andhra style is a blend of rice rava and moong dal which is a comforting dish to be had with a cup of spicy chutney.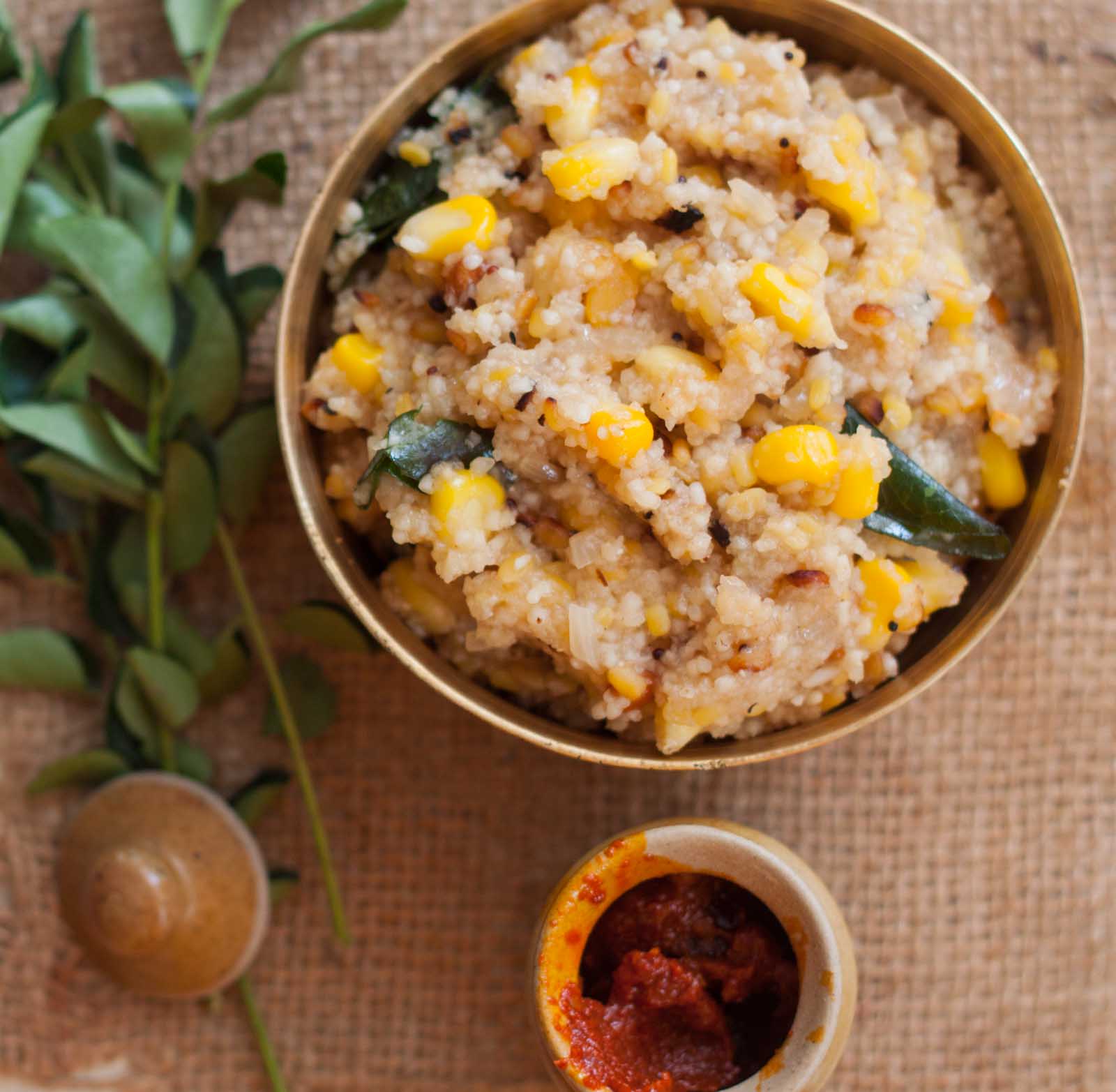 2.South Indian Coconut Chutney (For Idli's & Dosa's)
The Coconut Chutney recipe uses fresh coconut, ground along with green chillies and roasted channa along with a dash of lemon or yogurt that makes it tangy and opens up your senses. This chutney will go well with any breakfast.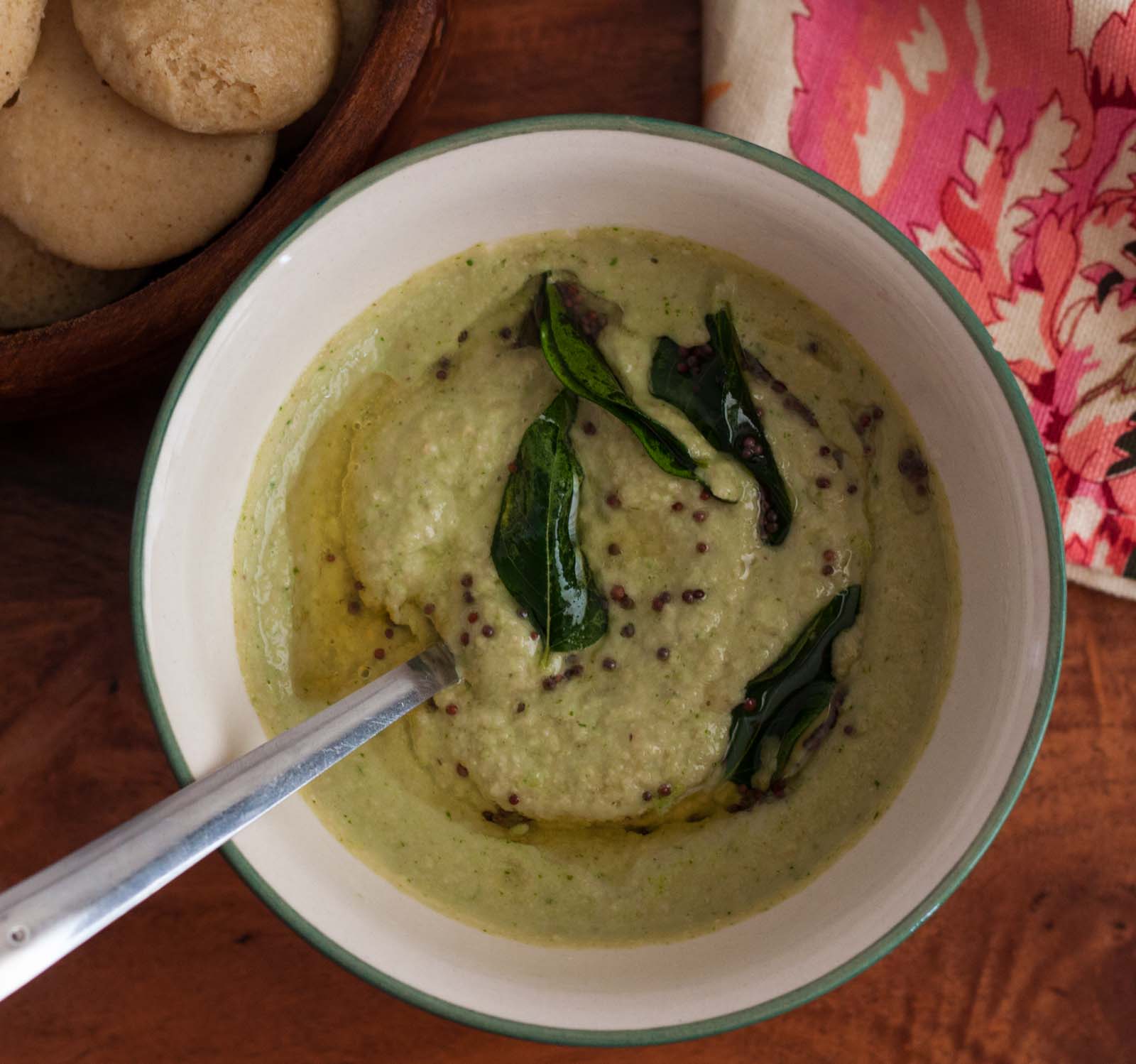 A perfect beverage to complete your breakfast with a warm chai. The chai is infused with spices like cinnamon, cardamom that blends really well with tea.