Here is a delicious and wholesome meal plate which has Chettinad Style Tomato Vermicelli Upma, Dhaniya Pudina Chutney and Bananas that you can make for a healthy breakfast. This meal plate is filled with necessary vitamins and minerals that are required for healthy body and mind and will also keep you full till lunch. You can also serve this to your kids, as the love the tanginess from tomato in the Vermicelli Upma.
Here, the Chettinad Style Tomato Vermicelli Upma is served with Dhaniya Pudina Chutney which adds a flavour to the meal plate. Along with it, we have some sliced bananas. You can add your choice of fruits, that you like to eat for your breakfast.
Chettinad Style Tomato Vermicelli is a spicy South Indian Style semiya upma that can be made for a special sunday breakfast. The Tomato Vermicelli is packed with flavors from the tomatoes along with the spices, making it rich and delicious. The vermicelli has a different taste due to the addition of tomatoes and is also liked by the kids due ti its tangy taste.
If you are looking for more Vermicelli recipes, here are some for your Breakfast: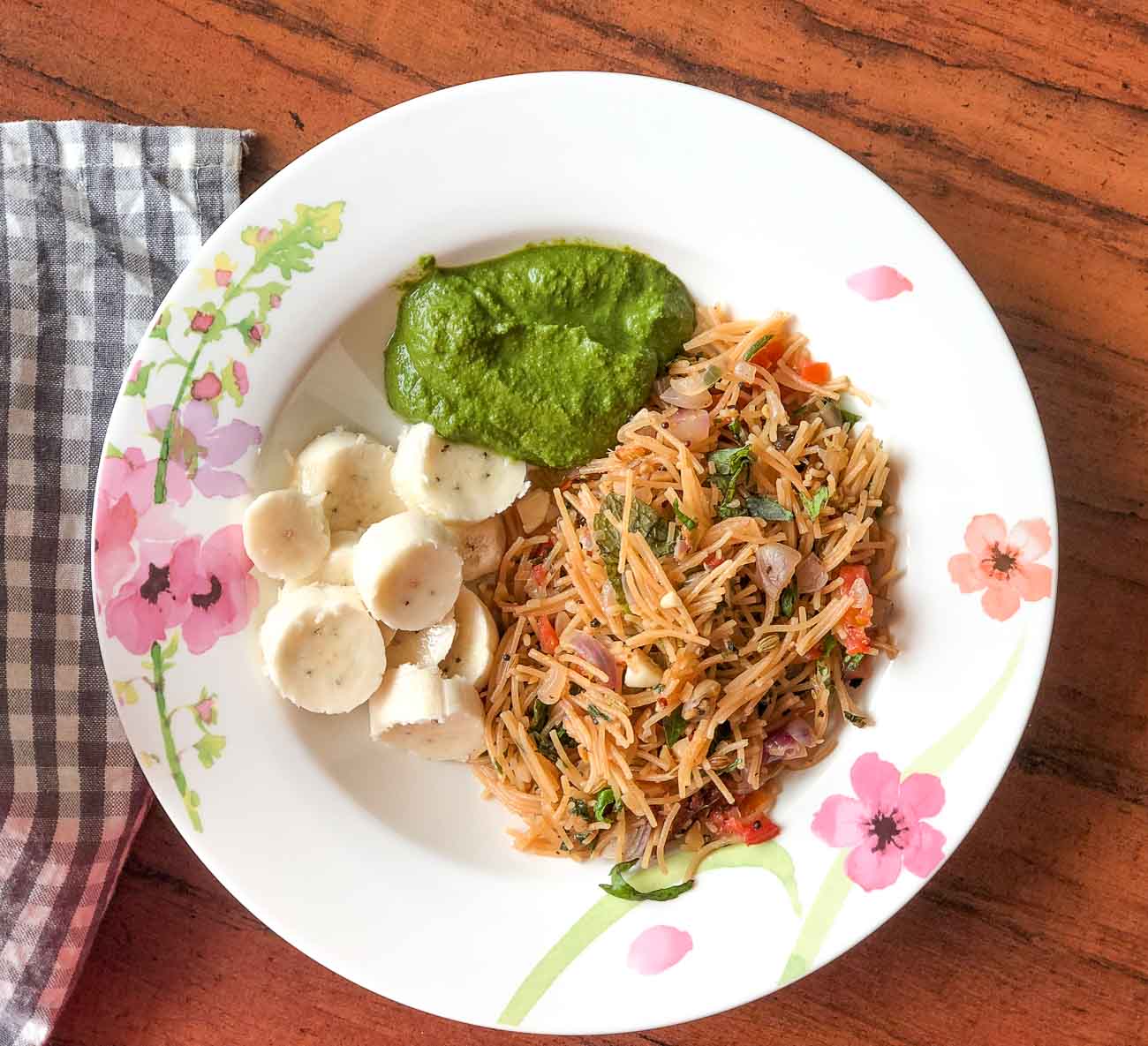 Dhaniya Pudina Chutney is also known as the Green/Hari Chutney. This chutney is made from fresh coriander and mint leaves along with green chillies, ginger and lemon and a dash of sugar that gives this chutney a unique flavor.
If you are looking for more Chutney recipes to serve along with Upma, here are some: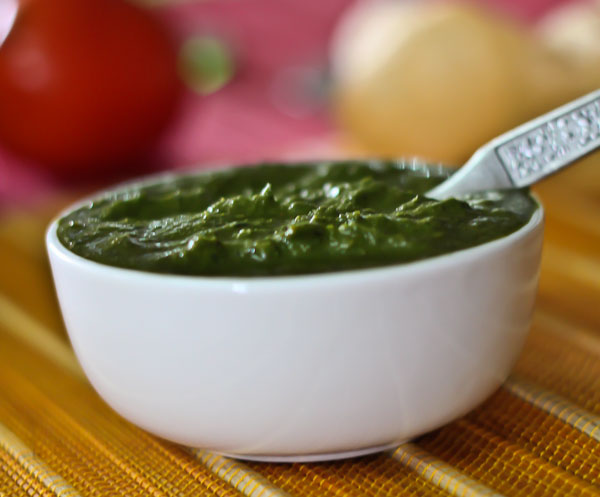 3. Sliced Bananas
To complete the meal, we have sliced some bananas and added to the meal plate, as Bananas have many health benefits such as:
Provides you energy
Improves digestion
Improves mood and reduces stress and much more