A good breakfast is the best way to begin a day that usually is filled with activities that range from making your meals to commuting to office and actually needing the energy to get all the work done in office. Research shows that anyone who has consumed a healthy and power packed breakfast will have a lot of energy throughout the day. So it is essential that we make sure that we get the right amount of energy from the right sources to have a successful start to a day.
So here we have a power packed breakfast of Gobi Paratha and Burani Raita which most Indians from the North consume on a daily basis. This paratha is quite filling and the energy that you will get from the ghee used while cooking the paratha will keep you going through the day. Along with the paratha is a raita prepared with minced garlic, cumin powder and black salt which helps balance the taste when eaten along with the gobi paratha.
Did you know: Cauliflower or Gobi has a high content of Vitamin C along with Vitamin K which is responsible for coagulation of blood and absorption of calcium in the body. It is also high in dietary fibre which aids in maintaining a healthy digestive system.
Paratha with a deliciously healthy filling for cauliflower, onions, coriander and a dash of flaxseeds stuffed inside and cooked on a low to medium flame for a crispy outer texture and soft inner stuffing. Parathas a best consumed when warm and makes for a delicious and wholesome breakfast.
If you like this paratha recipe, here are a few more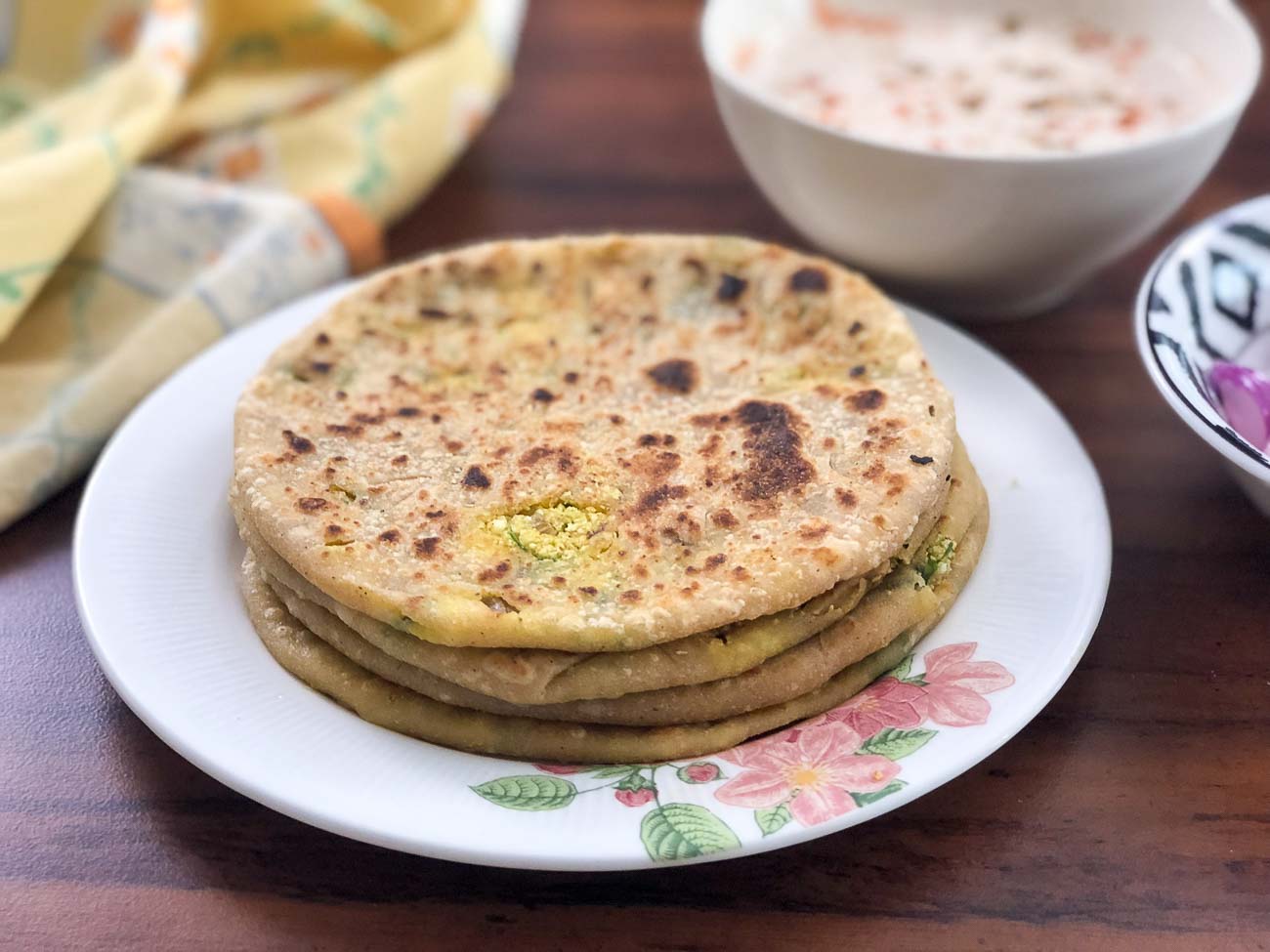 A creamy and light raita spiced with grated garlic, and sprinkles of cumin powder, black salt and red chilli powder makes a perfect partner for a heavy paratha like gobi paratha. The pungency from the garlic and the chatpata from the black salt makes for a complete burst of flavours in your mouth.
If you like this recipe, here are a few more raita recipes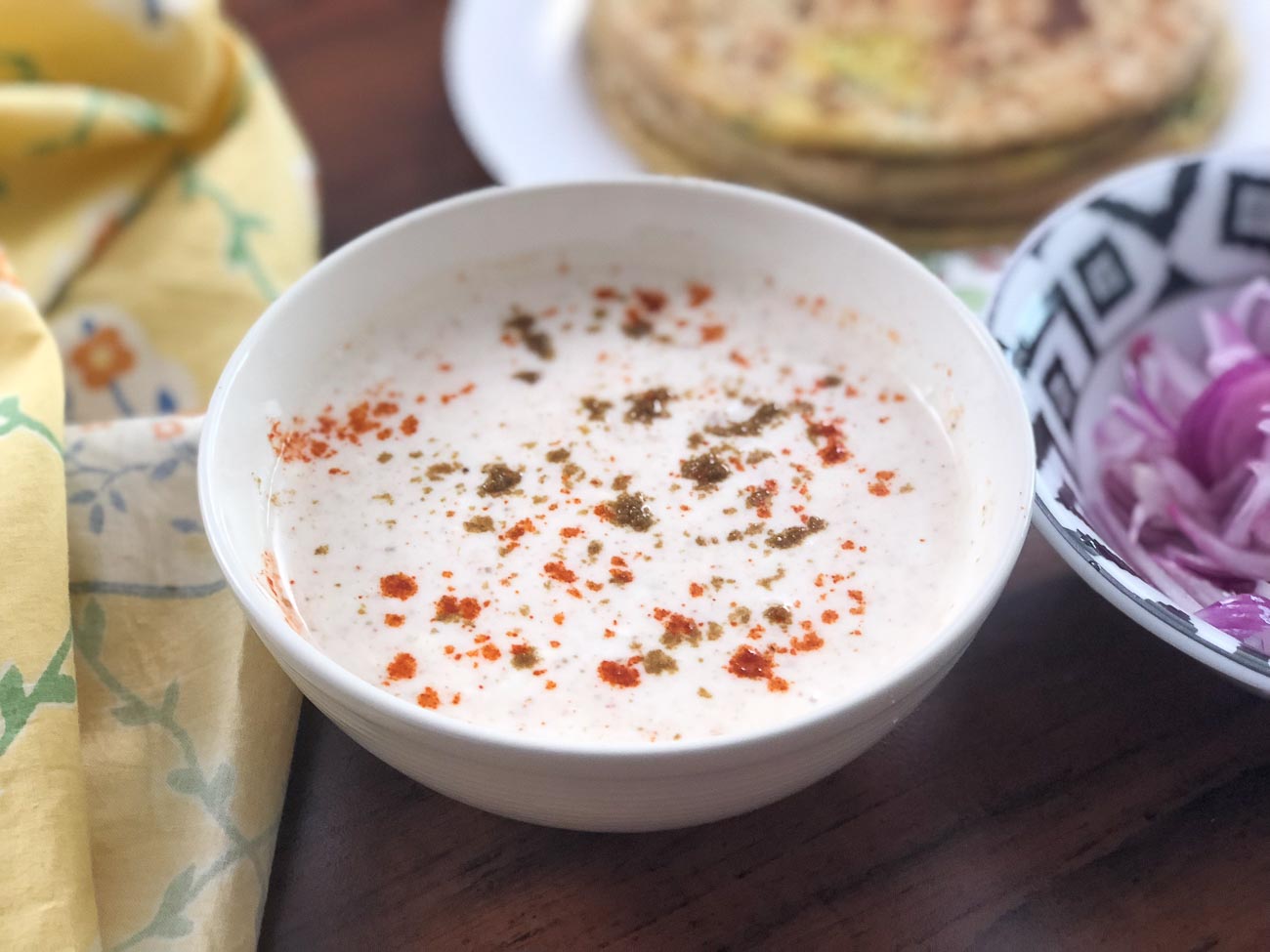 A chatpata salad that can be prepared in less than 30 mins and required minimum effort. All you need to do is to to slices of onions and lemon juice and let it rest for half an hour. The onions will turn pickled and it makes for a great palate cleanser between bites of gobi paratha.