Paneer Carrot Stuffed Paratha Recipe
A healthy and delicious Paneer Carrot Stuffed Paratha is a recipe that you cannot resist. Makes for a satisfying breakfast, lunch or dinner. Perfect to be packed for your office lunchbox or your kids lunchbox.

Archana Doshi
On

Thursday, 14 August 2014 12:38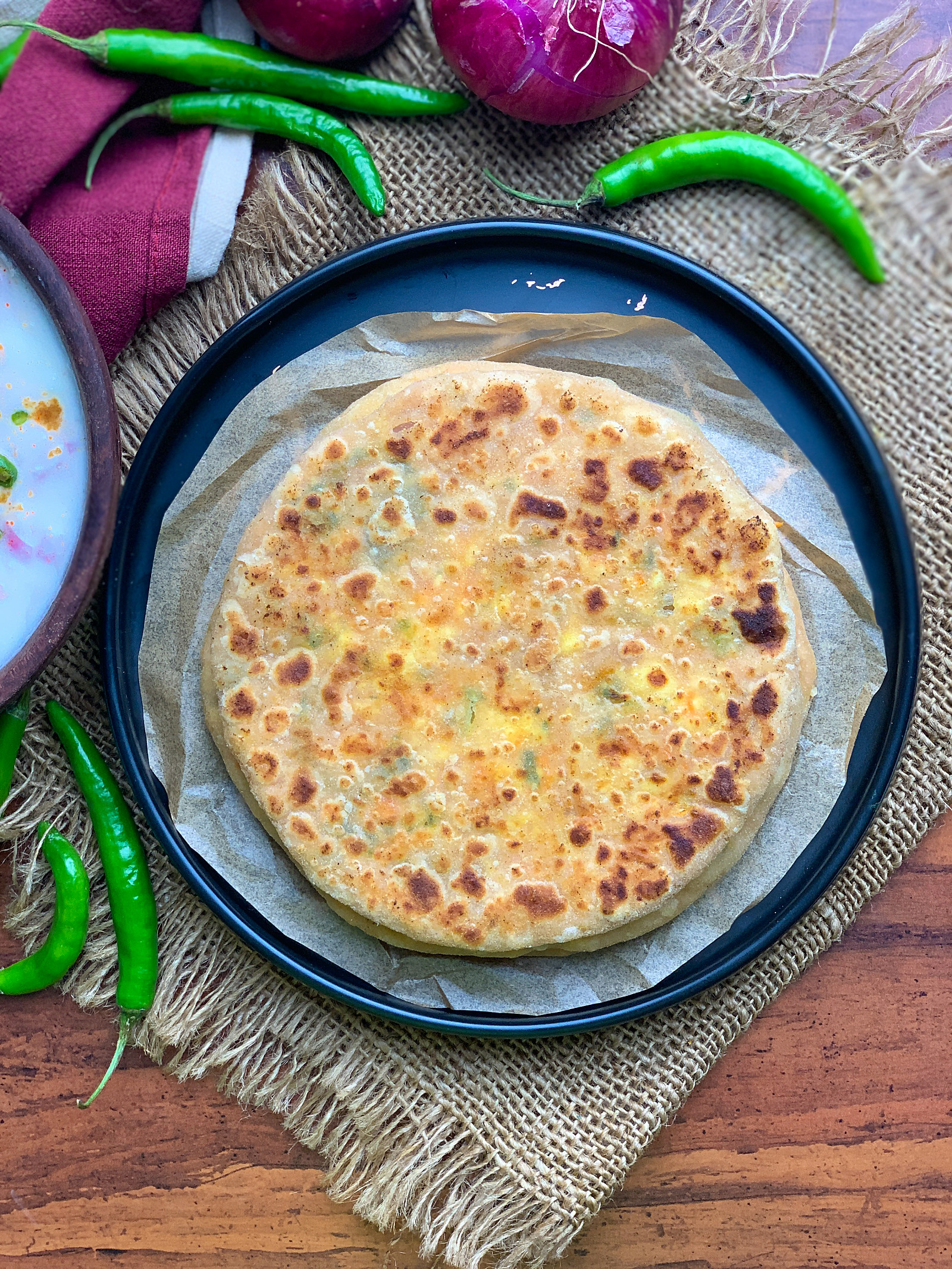 Paneer Carrot Stuffed Paratha is a simple and nutritious Indian flat bread that is made from grated carrots and whole wheat flour. The paratha is delicately flavoured with roasted cumin powder and lots of chopped mint leaves. There are many additions that you can make to pep up the taste, by adding onions or even chopped cabbage or grated cheese for kids. I most often pack this paratha for kids lunch box along with a sweet lime pickle and some yogurt.
Serve the Paneer Carrot Stuffed Paratha Recipe with sweet lime pickle or Tomato Onion Cucumber Raita.
If you like this recipe, here are more flatbread recipes to try
Ingredients
For the dough
2 cups

Whole Wheat Flour

1/2 teaspoon

Salt

1 teaspoon

Cooking oil

Water

, as required
For the stuffing
1 cup

Carrot (Gajjar)

, grated
1

Onion

, finely chopped
2

Green Chillies

, finely chopped
1 teaspoon

Cumin powder (Jeera)

1/4 cup

Mint Leaves (Pudina)

, small bunch,finely chopped

Salt

, to taste

Ghee

, or oil for cooking
How to make Paneer Carrot Stuffed Paratha Recipe
To begin making the Paneer Carrot Stuffed Paratha, we will first make the dough.

Add in the flour and a pinch of salt into a large bowl. Add a little water at a time and knead to make a firm yet smooth dough. Knead well for about 3 to 4 minutes, this will make the parathas soft.

Drizzle a teaspoon of oil over the dough and knead for another couple of minutes. Cover and keep aside till we make the Paneer Carrot filling for the paratha.

Next, we will combine the paneer, grated carrots,onions, green chillies, mint leaves, cumin powder and salt. Stir to combine the ingredients well. We fill be using raw carrots as a stuffing as they will get cooked while cooking the parathas.

Now to begin making the Paneer Carrot Stuffed Paratha, keep some flour aside for dusting. Divide the dough into large lemon side balls.

Dust the dough portions in flour, flatten it and roll it into a 3 inch diameter circle. Place the Paneer Carrot filling on half side of the circle and close the paratha by folding it with the other half. Yes its as simple as that. We will have a semi-circle oval shape.

Press the sides of the paratha down to seal the edges and gently using the rolling pin flatten it. Take care, the filling can ooze out if the dough is rolled out too thin.

Now to cook the Paneer Carrot Stuffed Paratha, first preheat the skillet on medium heat. Place the rolled paneer carrot paratha on top and allow it to cook on one side. After about 10 to 15 seconds, flip the paratha.

At this stage, smear some oil or ghee to cook the paratha. Cook the paratha by flipping over a couple of times until you see golden brown spots on both sides.

Proceed the same way with the remaining dough portions.

Serve the Paneer Carrot Stuffed Paratha Recipe with sweet lime pickle or Tomato Onion Cucumber Raita.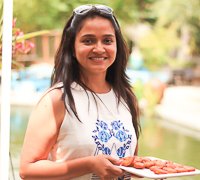 Archana Doshi is the founder of Archana's Kitchen. Archana launched Archana's Kitchen in 2007 as a way to keep track of her and family's recipes, and along the way grew it into one of the most popular cooking websites in the world. Archana is dedicated to helping home cooks be successful in the kitchen. Archana says "I hope you enjoy cooking recipes from my website where the sole effort is to make cooking simple for you. When you try out one of our recipes, we are longing to hear back from you. Do take your time to come back and share your comments, as your feedback means a lot to me"