A good breakfast can lift your spirits up and get you at the right energy levels to keep you going through the day. In case of a weekend, when you have more time, it is the perfect opportunity to make yourself and your family an elaborate breakfast.
In this edition of Archana's Kitchen Breakfast plate, we bring to you the delicious Mangalore Buns served along with a mixed vegetable sagu and a must to have beverage of South Indian Filter Coffee. Here's a Veg Breakfast Recipe plate, that will keep your taste buds tickled and wanting to reach out for just one more Mangalore bun.
So, here we are with our Karnataka inspired breakfast plate of Mangalore Buns, Vegetable Mixed Sagu and South Indian Filter Coffee
Mangalore Buns are delicious Puris prepared with whole wheat flour and mashed ripe bananas kneaded to form a soft dough. This dough is rolled out in the shape of small puris and deed fried to a fluffy and bun like texture, hence the name Mangalore buna. They have a soft and pillowy texture, thanks to the addition of bananas into the dough.
If you like this recipe of Mangalore Buns, here are a few more Puri Recipes you must try.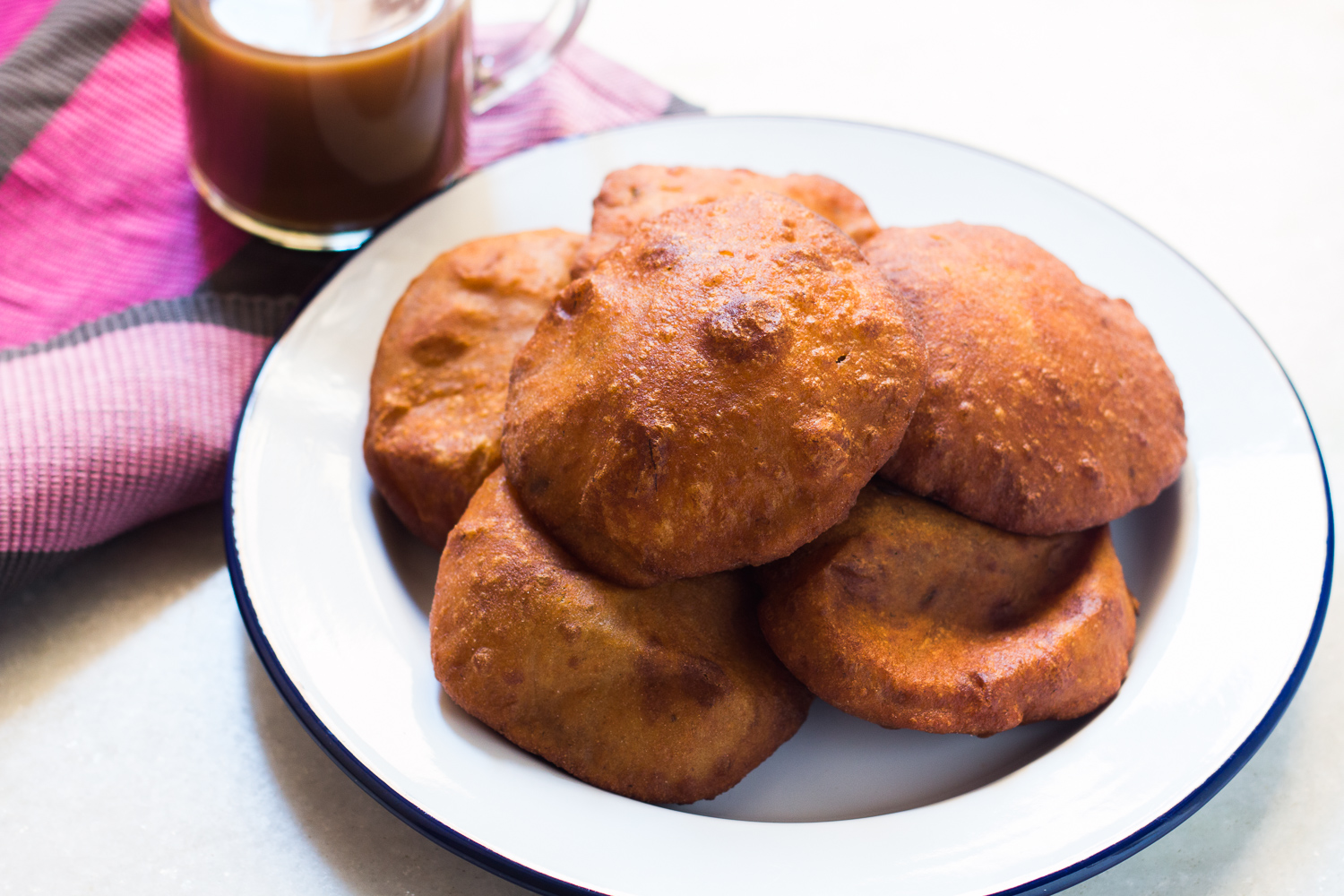 This curry or gravy is a delicious side dish made with a load of your choicest vegetables, cooked in a ground paste made with coconut and a whole range of spices along with green chillies, pudina and coriander leaves. This sagu or Vegetable Kurma is made restaurant style or darshini style and served along with parottas, puris or chapatis in Karnataka. Try this delicious gravy and you'll make it every time your make your puris.
If you like this recipe of Mixed Vegetable Sagu, here are a few more curry/gravy recipes that you must try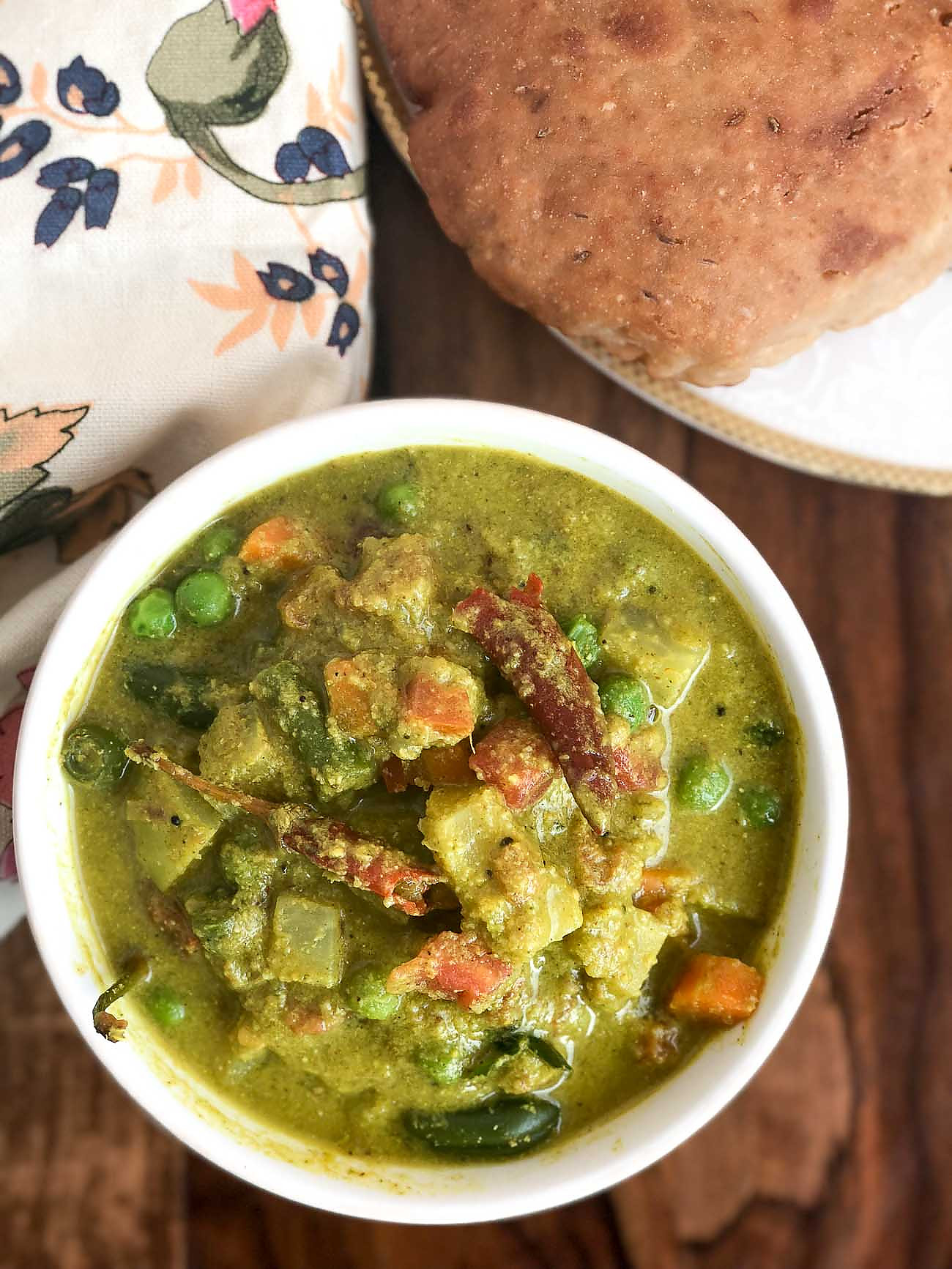 Filter Coffee is a beverage that is a must in most South Indian homes - the day doesn't start without a cup or tumbler or piping hot cup of filter coffee. So, go ahead and make away a strong decoction, add it piping hot milk and mix it with a davara and tumbler and enjoy this beverage the way it's supposed to.
If you like this recipe of South Indian Filter Coffee, here are a few more Coffee Recipes