Goan recipes are known for the use of coconut as a signature step in many of the side dishes that it has to offer. Be it vegetarian or non vegetarian delicacies the coastal ingredients and taste is sort of prominent in the savoury recipes. These savoury side dishes are a great idea to plan for a weekend Breakfast or even for lunch plates. One of the interesting factor was that the Goan cuisine has a lot of influence by the portuguese. Here we have put together a very famous goan breakfast plate that you would enjoy to try it with your family on a sunday morning.
The breakfast plate consist of the Pav made from whole wheat. Pav is also one of the aspect that was brought by the portuguese. From then, most of the goan curries is relished by pav as their side dish. The other famous recipe which is generally had with the pav is the Patol Bhaji made from white dried peas. The masala is similar to that of the Tonak Masala. Since coconut is majorly used in their cuisine, it is toasted with various whole spice and ground to paste and cooked along with the boiled green peas. Along with the gravy patol bhaji we have a sukhi bhaji made with raw banana and stir fried with simple spice.
The Lunch Box consist of :
1. Goan Style Patol Bhaji Recipe (Green peas Curry Recipe)
A popular dish available in most of the tea stalls. The bhaji is usually had with Pav for breakfast. The dish is made with dried green peas and cooked along with ground masala that are roasted first. By roasting the spice you will able to develop a nice aroma in the curry as well. The patol bhaji is usually served side by side with sukhi bhaji.
If you are looking for more Goan Recipes here are some :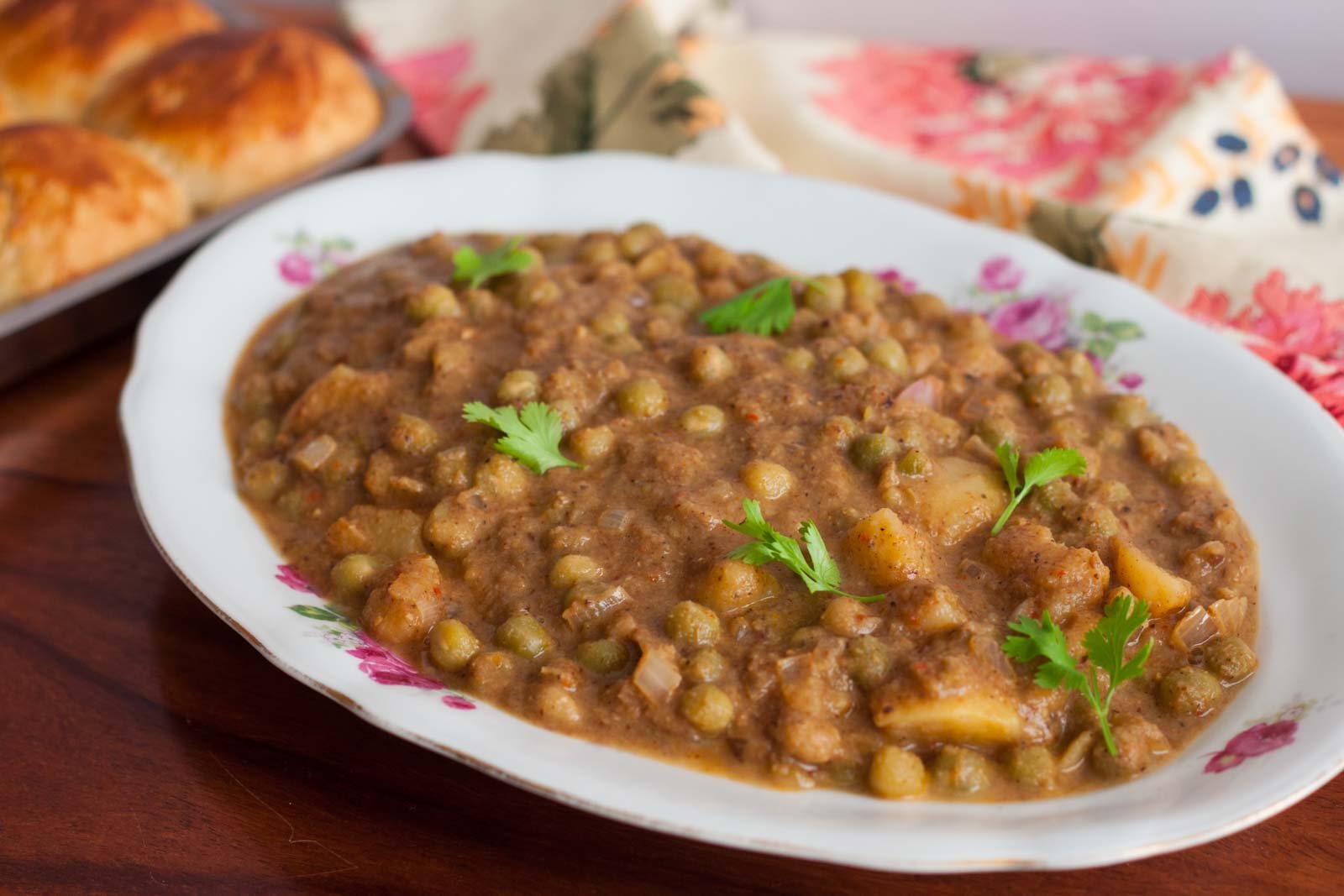 2. Homemade Whole Wheat Pav Recipe
A bread that was brought down by the Portuguese. From then it came to be called in various names like pao, Mumbai Laadi pav or Bombay pav. They are traditionally made with maida or all-purpose flour. The pave can also be made with whole wheat flour too. But based on the ingredients the texture changes. By using whole wheat flour, the pav will turn out to be denser and bit chewy. The recipe uses yeast to rise the dough and it rested for few hours in order to get the soft and airy texture.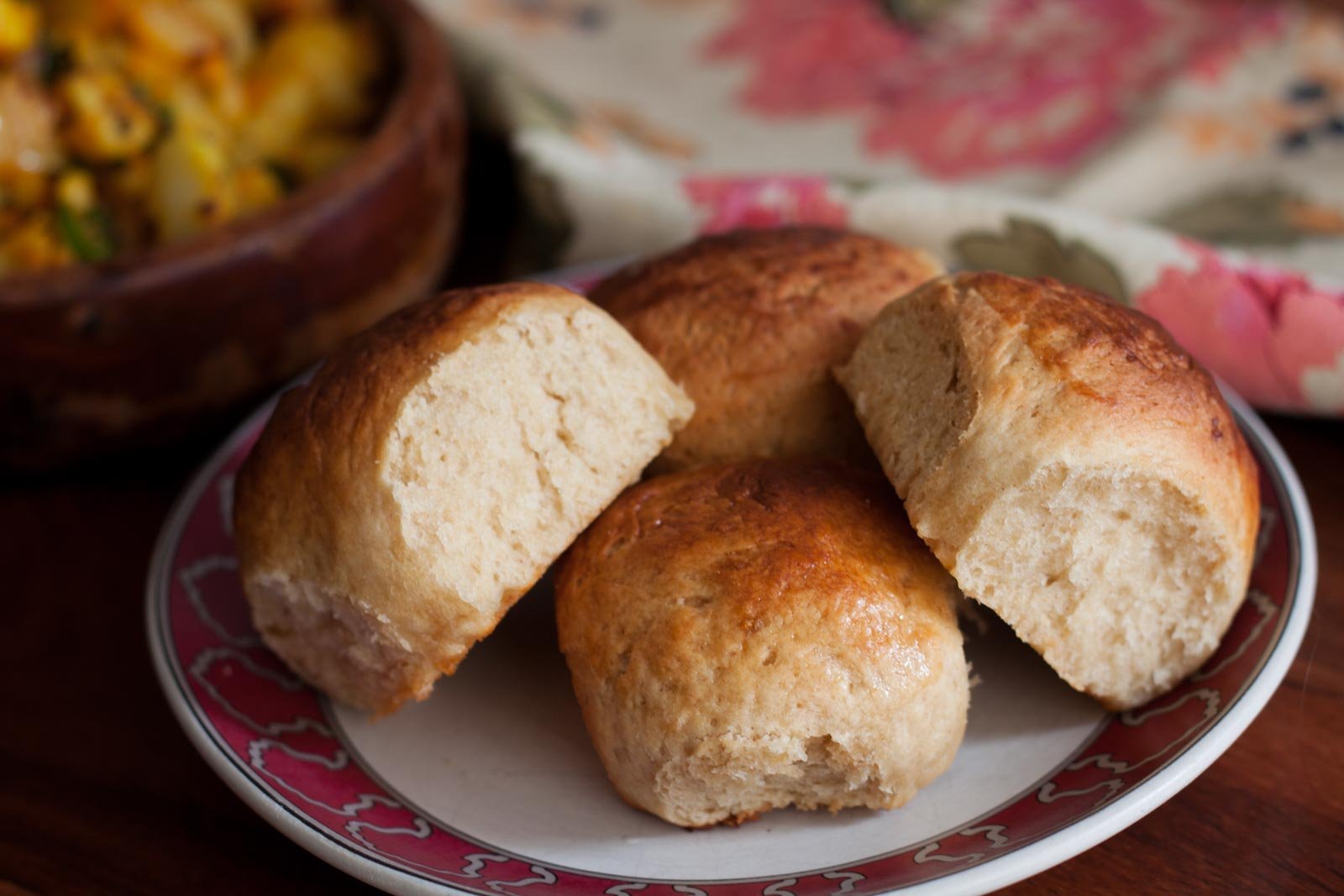 3. Goan Raw Banana Sabzi Recipe
Goan Raw Banana Sabzi Recipe is a simple goan stir fry with plantains. Plantains are a great source of potassium, which helps in regulating the blood pressure. They are also great source to boost the immune system, making it healthy enough to include in our diet.