Simple and Tasty, these two things plays an important role when we pack our Lunch Box on weekdays. Therefore, we try and create Lunch box that includes everyday recipes like Vegetable Semiya Upma and Boiled Eggs which also helps you to fulfil the necessary nutrients you require for your body.
This Lunch Box has a delicious Vegetable Semiya Upma recipe where Semiya is cooked with vegtables and the everyday masalas. You can also add a twist to this by adding your favourite vegetables. Along with Vegetable Semiya Upma, we have packed Boiled Eggs, which helps you to fulfill the protein intake for the day. So pack this Lunch box for your busy weekday, as both these items takes very less to prepare.

The delicious Lunch Box Meal Consists of :
1. Vegetable Semiya Upma Recipe

The Vegetable Semiya Upma recipe is a simple to make breakfast dish that is made from roasted Vermicelli. It is a very traditional South Indian breakfast recipe that is had often with Chutney. You can also add your favourite vegetables in this Upma and make it more nutritious.

If you like this recipe of Vegetable Semiya Upma, you can also try other Upma Recipes which you can make for your Breakfast or Evening snacks such as: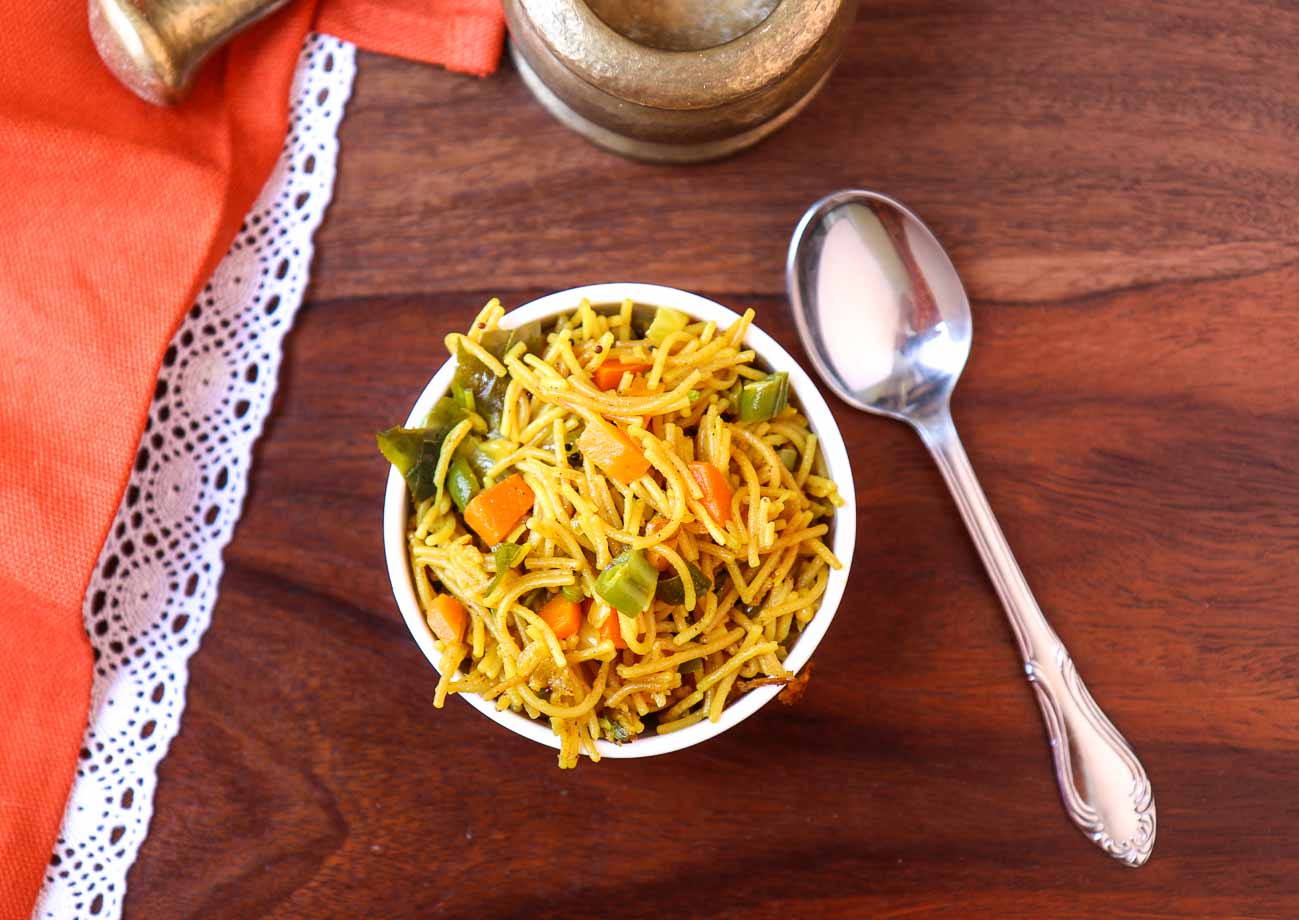 Boiled Eggs Recipe is a simple recipe which can be a protein booster in the morning or as a mid meal time snack. But though the boiled eggs seems simple enough to prepare, we could either undercook or overcook the eggs. You can carry a boiled egg along with lunch to office, college or school, or have them seasoned with a dash of salt and pepper.