When its a weekend, we all crave for delicious breakfast. And what can be better than a delicious and mouth watering North Indian Breakfast plate. A meal plate with North Indian specialities, all typically consumed for breakfast will make for a perfect brunch or even dinner time when you want to keep it light. Aloo Puri, is one of the most popular breakfast dishes in India and tastes delicious.
So in today's meal plate, we have an Aloo Matar Ki Sabzi with Boondi Raita and Puri, which is a perfect breakfast for the weekend. The texture of crispy puris with the oh-so-delicious and full of flavour Aloo Ki sabzi is everything you need for a Saturday Breakfast. We have paired it with Boondi Raita and Green Chutney which is very easy to make, takes very less time and adds a taste to the delicious meal plate.
In today's meal plate:
Aloo Matar Sabzi is a very traditional Punjabi dish that is made with potatoes and peas, simmered in light and tangy tomato gravy. The recipe has a delicate addition of spices to the potatoes in a tangy tomato gravy, simmered to perfection brings out the essence of this flavorful dish.
If you are looking for more Aloo recipes, here are some

Boondi Raita Recipe is a simple and popular yogurt based dish served as an accompaniment to biryani, pulav or tehari. The boondi raita is a regular part of the meal in any home in Eastern Uttar Pradesh. The special ingredient is the boondi, that is made from a paste of ground chickpea flour with a little turmeric, salt and chilli powder added to the paste, little drops of the paste are deep fried, added to beaten yogurt flavoured with black salt, powdered roasted cumin seeds and optionally garnished with pomegranate and fresh green coriander leaves.
If you are looking for more Raita recipes, here are some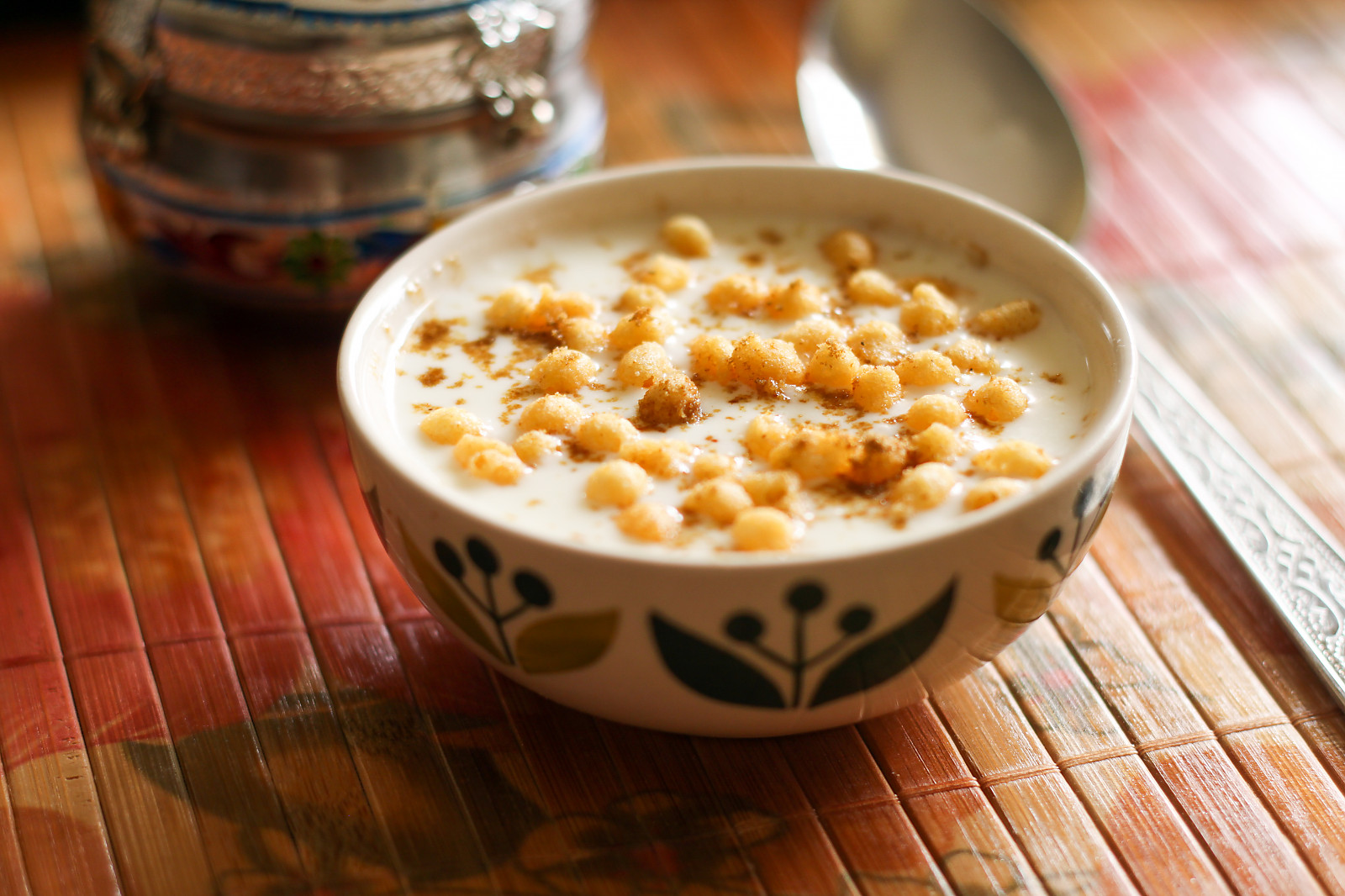 Ajwain Puri Recipe is a very simple Indian unleavened bread which is made from wheat flour and flavoured with a pinch of turmeric and some toasted Ajwain seeds.The bread is deep fried in peanut oil which gives it a crispy and puffed texture. Ajwain seeds have a very distinctive aroma which gives the bread a unique taste.
If you are looking for more Puri recipes, here are some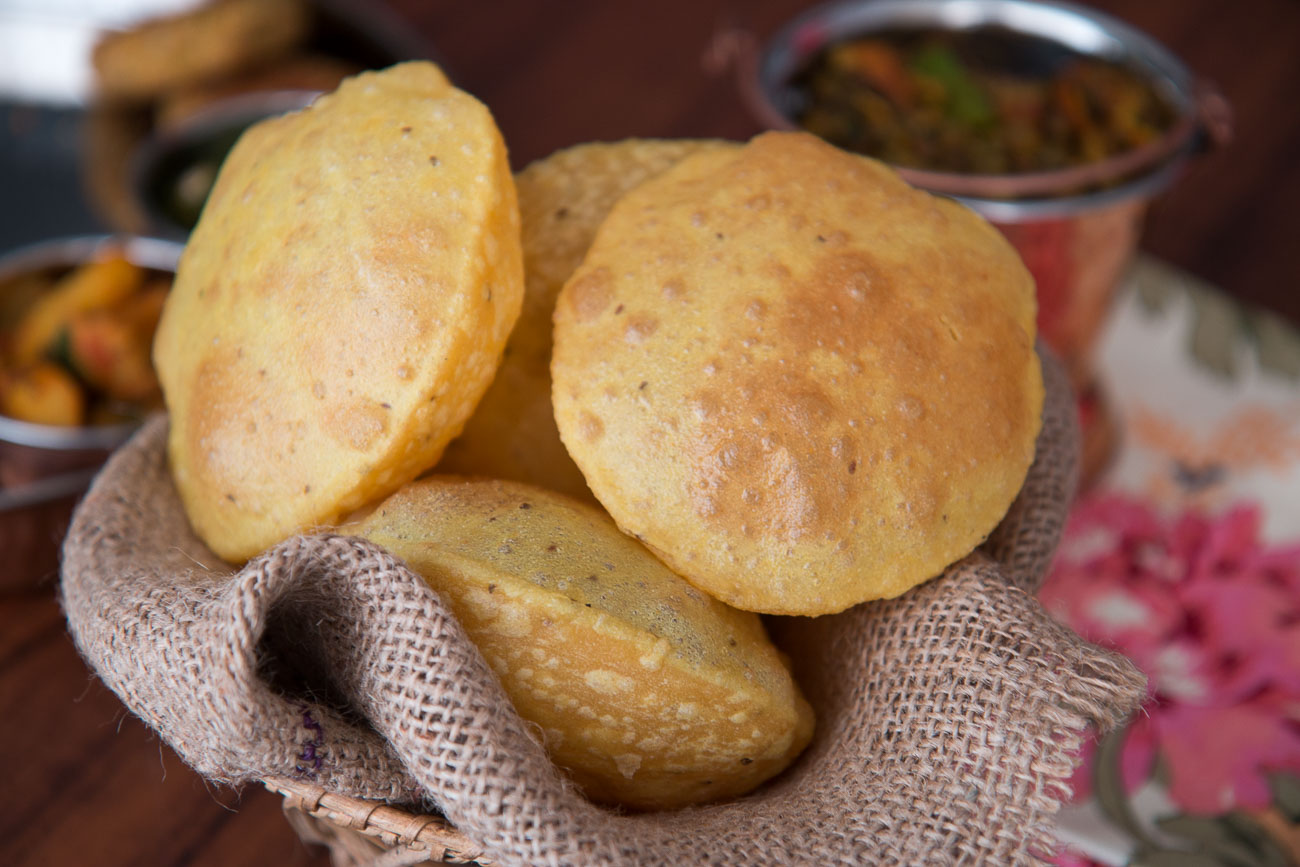 Dhaniya Pudina Chutney also known as the Green/Hari Chutney. This chutney is made from fresh coriander and mint leaves along with green chillies, ginger and lemon and a dash of sugar that gives this chutney a unique flavor.
If you are looking for more Chutney recipes, here are some