Indo - Chinese cuisine will always remain a mouthwater delight to try for your lunch meal plate. If you are planning to order Indo-Chinese for your lunch today but you would want to cook them for your family then this meal plate will be the right one for you to give it a try. At the same time we have made sure to load it with enough vegetables into one meal as possible.
In today's meal plate, we have added a quickly tossed vegetable noodles that is paired rightly with some sweet and spicy Sichuan Style Potato wedges. The noodles are then had along with Indo Chinese flavoured vegetable semi gravy sauce. The flavours of Indo-Chinese have been modified to the palate for the Indians. So therefore the recipes have flavours that have just the right amount of spice level and sweetness in the dish.
1. Vegetarian Hakka Noodles (Chinese Chow mein Recipe)
It is also called a Chow mein in many parts of India is a very Indian Chinese adaptation of the recipe. It is loaded it with lots of vegetables to making it more nutritious.
If you are looking for more Noodle recipes here are some: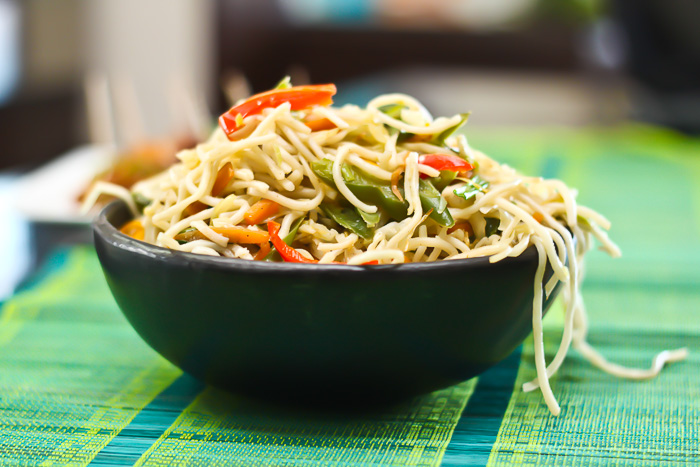 2. Sichuan Style Chilli Potato Recipe
A sweet, tangy and spicy potato that is simple, delicious and easy to make. These Chilli Potatoes make a great appetizer. The best part of this recipe is that they get made in a jiffy if you already have some boiled potatoes. The sesame seed gives the crunchy texture; in addition, the garlic,ginger and Sichuan sauce adds the required kick for this sweet potato.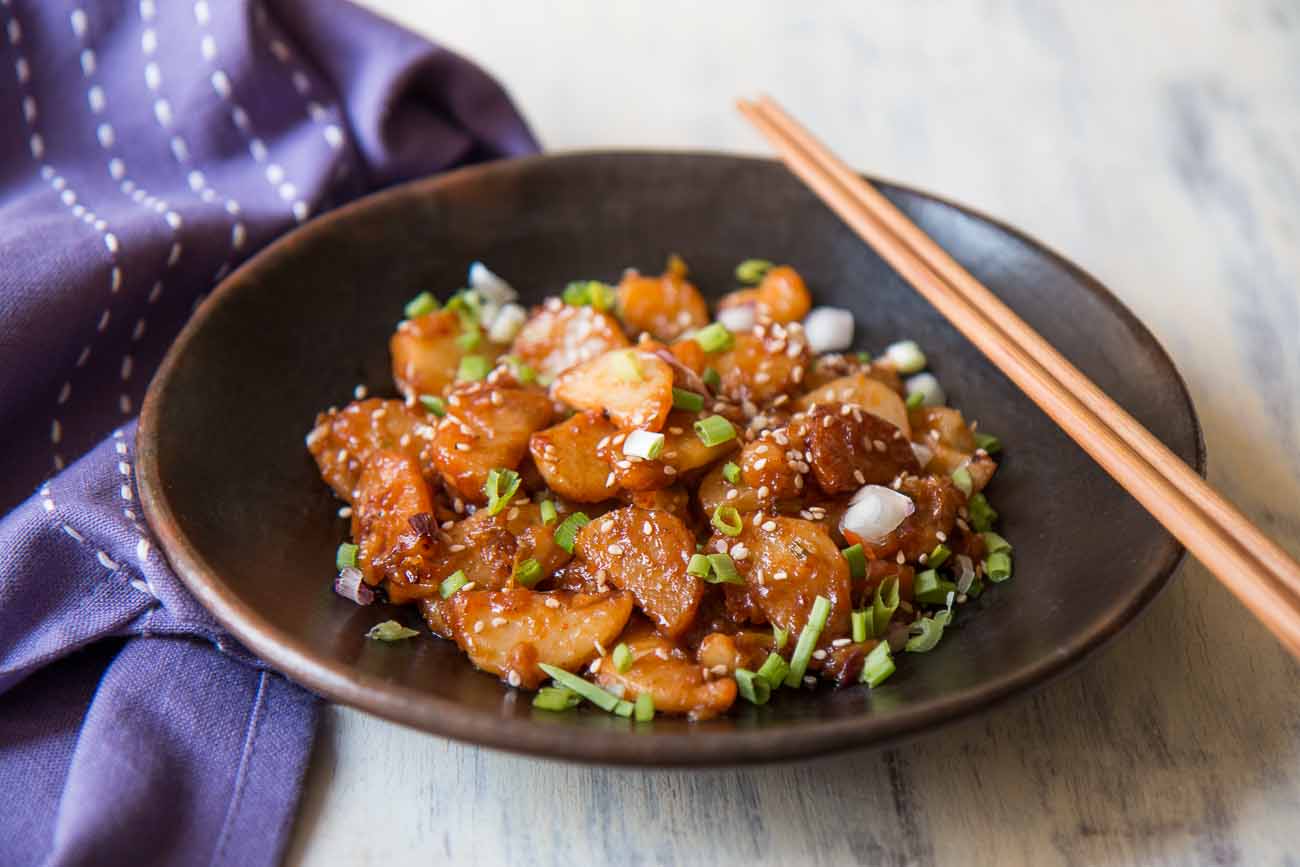 3. Indo Chinese Mixed Vegetable Recipe In Szechuan sauce
lip smacking spicy indo chinese vegetable that is made with a simple combination of seasonal vegetables like cauliflower, capsicum, carrots, ginger, garlic, spring onions and cooked in a sweet and spicy soya chilli sauce.