Spicy Sichuan (Szechuan) Vegetarian Noodles Recipe

Jyothi Rajesh
On

Sunday, 13 December 2015 00:33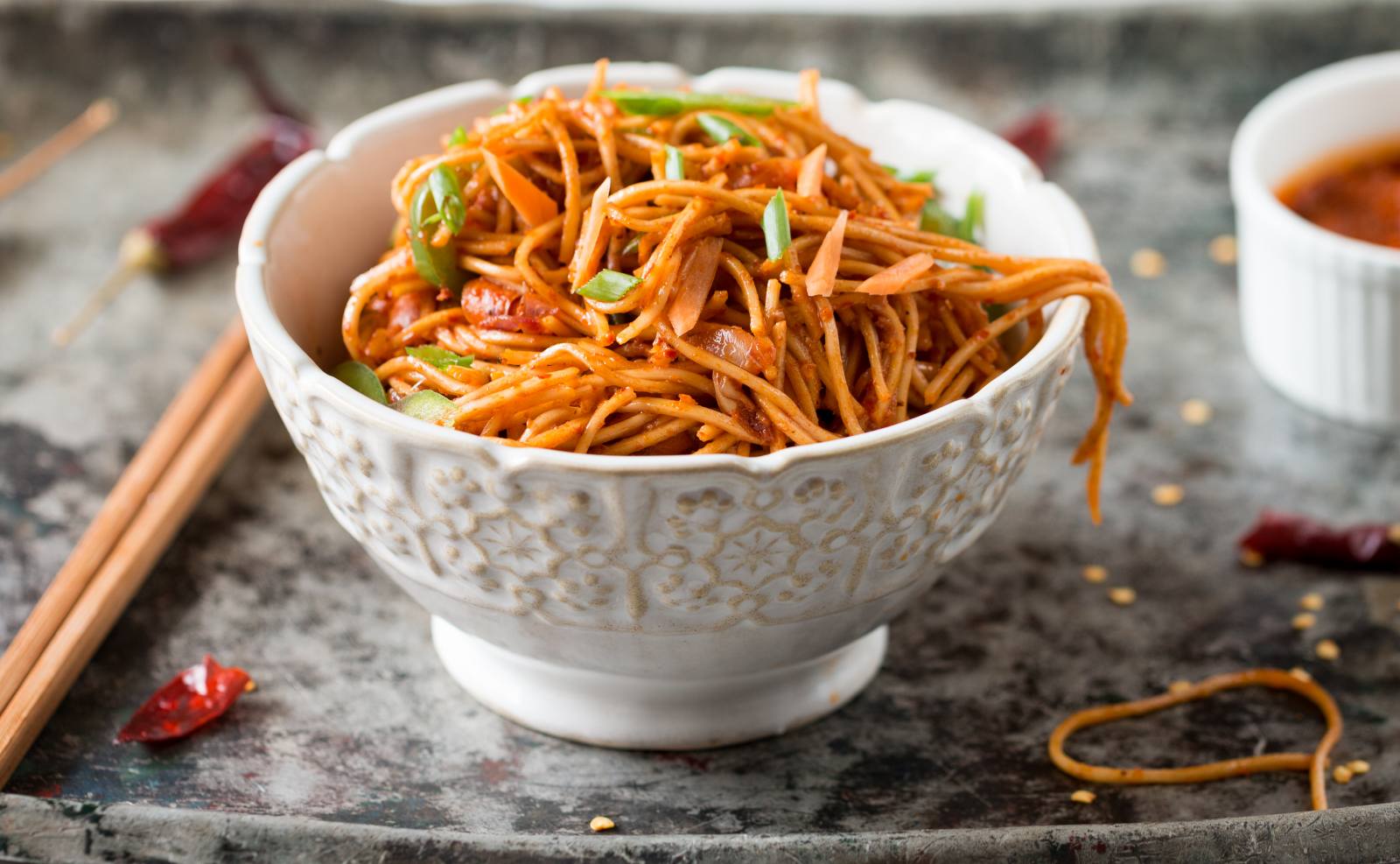 Spicy Sichuan Vegetarian Noodles Recipe is one of my favourite Indo-Chinese dishes. I love this cuisine because it combines Chinese flavours with familiar Indian ones to make popular and tasty versions of some of the best dishes. I recently read that Chinese food came to India in the 19th century along with Chinese people of the Hakka region who emigrated to Kolkata. This community formed the first ever Chinatown. Most Indo-Chinese food was probably created by the small community of Chinese people who adapted to Indian flavours and wanted to cater to Indians and Chinese people alike.
When it comes to noodles I love hakka noodles and this recipe for Spicy Schezuan Noodles is flavourful and easy to make. Perfect for a weeknight family dinner, or a special treat for your child's snack box. Serve it along with Non-Fried Vegetable & Oat Manchurian Balls in Sweet and Spicy Sauce or Korean Stew Recipe With Tofu & Vegetables.
Some other delicious Asian styled vegetarian dishes that make excellent dinner options are
Ingredients
1 packet

Veg Hakka Noodles

1 teaspoon

Salt

1 tablespoon

Cooking oil

To make spicy schezwan noodles
1 tablespoon

Cooking oil

, (sesame oil is the best option)
1

Onion

, thinly sliced
3 cloves

Garlic

, minced
1

Carrot (Gajjar)

, chopped small
4

Green beans (French Beans)

, chopped small
1

Red Yellow or Green Bell Pepper (Capsicum)

, chopped small
3 tablespoon

Red Chilli sauce (Sichuan Sauce)

1 teaspoon

Soy sauce

1 teaspoon

Vinegar

1 tablespoon

Tomato Ketchup

Salt

, to taste
1 teaspoon

Black pepper powder

Spring Onion (Bulb & Greens)

, chives for garnish
How to make Spicy Sichuan (Szechuan) Vegetarian Noodles Recipe
To begin making the Spicy Sichuan Vegetarian Noodles, first cook the noodles as per the instructions on the packet, with enough water, salt and oil. Put a pot of water with oil and salt, on the heat and bring it to a rolling boil. When it boils, turn the heat down, add the noodles to it and cook for 5-6 minutes or as specified on the packet, till it is cooked al dente.

Take care not to over cook the noodles or they may turn mushy. When the noodles are done, drain the noodles in a colander and rinse under cold water to stop the cooking process. Sprinkle a few drops of oil over the noodles and toss well till they are well coated. This will keep the noodles from getting mushy and stuck to each other. Now you can keep them aside for later use.

To begin making the spicy seasoning, place a wok on the heat. Add some oil and warm it up. Then add the finely chopped garlic and thin slices of onions and toss on a high heat for a minute.

Lower the heat to medium, add the vegetables and sauté for a minute more until the vegetables begin to soften. You do not want to over cook them, instead want them to remain crunchy.

Add Schezuan Sauce, soya sauce, vinegar, tomato ketchup and mix well. Cook with constant stirring for about 30 seconds till the sauces begin to bubble.

Add salt to taste, pepper powder and mix well. Bear in mind that the schezwan sauce and soya sauce will already contain saltiness so season accordingly.

Next, add the cooked noodles to the prepared sauce and toss well to cot the noodles. Sprinkle the spring onions or chives and turn off the heat.

Serve Spicy Sichuan Vegetarian Noodles immediately along with Non-Fried Vegetable & Oat Manchurian Balls in Sweet and Spicy Sauce or Korean Stew Recipe With Tofu & Vegetables.

Some other delicious Asian styled vegetarian dishes that you can also try are 20 Minute Tofu Stir Fry, Vegetarian Thukpa and Stir Fried Mushrooms with Bell Peppers in Asian Sauce.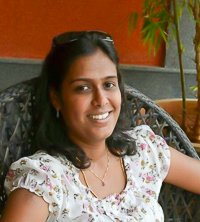 Jyothi Rajesh is an engineer by profession. Food and any thing related to food is her passion. She loves to cook, style and photograph food. She spends half of my week teaching Robotics to children and the rest of my week she get lost in cooking and photography. She cook for two reasons. First, cooking is, in all honesty, a way to show that she cares about people. It gives her great pleasure to make something that someone enjoys! Second, "I love the quest … the quest for great ingredient combinations, for unexpected flavors, for those "wow" recipes."