We believe it is important to add all food groups and colours on a plate in order to make it a wholesome meal. Our body requires nutrients from all sources in order to function and aid us in our day to day activities. So, when you plan your meals for the week, buy a variety of seasonal vegetables and pulses that can be incorporated into your daily meals for each day of this week.
In this week's meal plate we have a delicious Kaju Butter Masala, a new way to use Kaju in a delicious rich gravy. It is served with Lahori Aloo, in which Potato is sauteed with the everyday masala. These both dishes are very rich and goes great in a meal plate when served with hot Phulkas. So, if you have some guest coming for lunch or dinner,do try this meal plate and we are sure they will love it.
Paneer Butter Masala or Chicken Butter Masala are the dishes we usually prepare for any special occasions. Kaju Butter Masala is an amazing twist to the Butter Masala recipe, where the roasted whole cashews are added. The recipe is quite similar to the Paneer Butter Masala, where a tomato based rich gravy is prepared before letting the cashews simmer in the rich gravy. Kaju Butter Masala is mildly spiced, simple to prepare yet a rich dish, which you can prepare for any occasion.
If you like this recipe, here are a few more similar recipes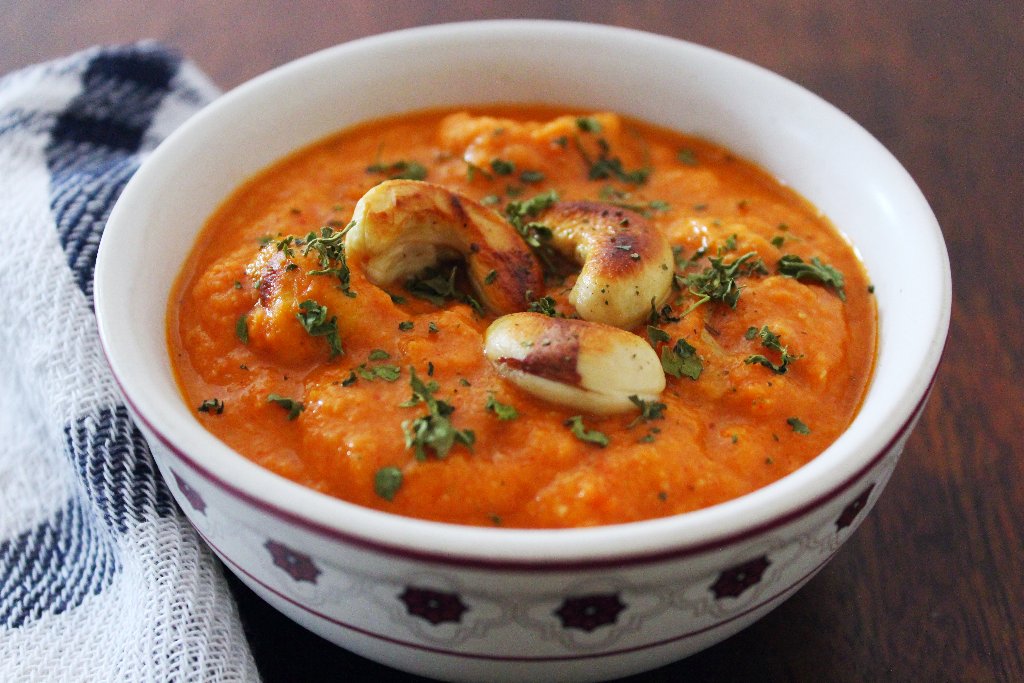 Baby potatoes are everybody's favourite. This Jodhpuri Aloo Recipe is tangy, spicy, crunchy par boiled baby potatoes that are tossed in a sesame, fennel, chilli flakes masala with a dash of raw mango powder added right at the end to bring out the right kind of tanginess.
If you like this recipe, here are a few more similar recipes: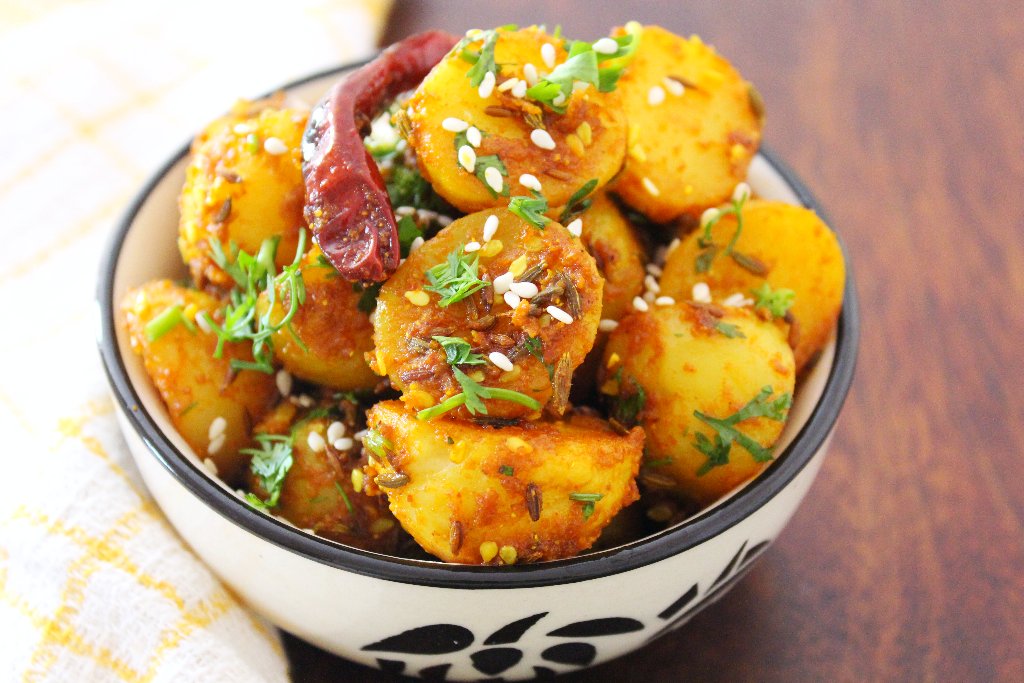 Phulkas also known as Roti or Chapati in some regions are a whole wheat soft and thin puffed flat bread. The phulka is a daily bread for many regional Indian cuisines. It is not only rich in the nutrients and fibres that whole wheat brings along with it, but also low in fat and very light on the stomach.
You can also try other Roti recipes such as: